Murano Glass Necklace - Arlechin Multicolor Short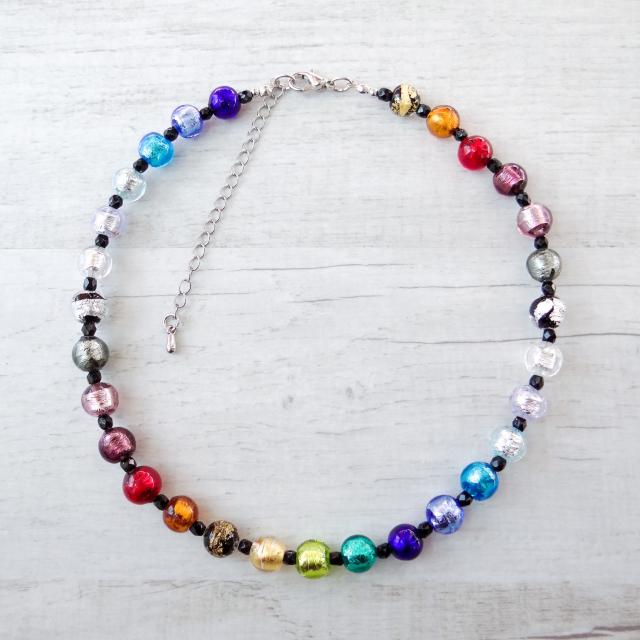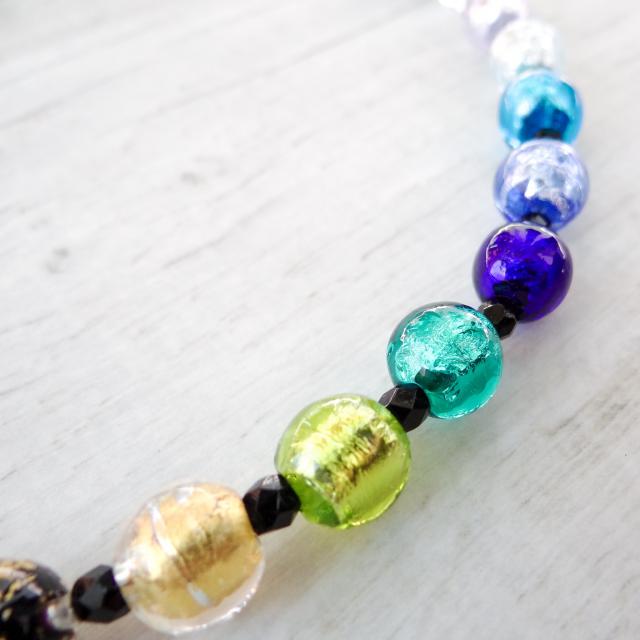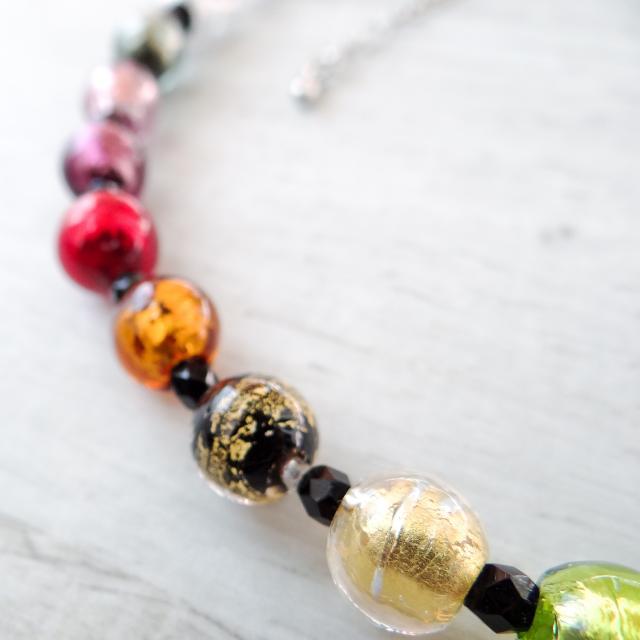 A single strand of colorful beads creates a beautiful rainbow in this choker necklace, and the small Murano glass beads are made to shine thanks to precious gold and silver placed underneath the glass.
With this necklace you won't have to give up any of the stunning colors of Murano glass, and you'll take with you a bit of the excitement of the Venetian Carnival.
It's part of our Arlechin Collection, and takes its name from Arlechin, by far the most known and ancient mask of the Italian Carnival, well known for his multicolor costume.
Handmade jewel made in Venice with original Murano glass
29 Murano glass beads spherical in shape, about 9 mm in size
24-karat gold leaf
925 sterling silver leaf
Length: necklace cm 42.5 (lobster clasp included) + extension chain cm 8
Black glass crystals separate the beads
Thin steel wire is used to make the jewel
Metal parts are nickel-free
Shipped in a black box bearing Miani Venetian Jewelry logo
Contains a card that guarantees the venetian and artisanal production of the jewel with authentic Murano glass
The jewel is handcrafted both in the assembly and in the beads production, therefore it's not possible to ensure the geometric perfection of the various components, but we emphasise this imperfection as evidence of its authenticity.
Dimensions
cm 42.5 (lobster clasp included) + extension chain cm 8
Countries Availability

Belgium, Canada, France, Germany, Italy, Netherlands, Spain, United Kingdom, United States
You may be also interested in...