Pure linen hand embroidered table runner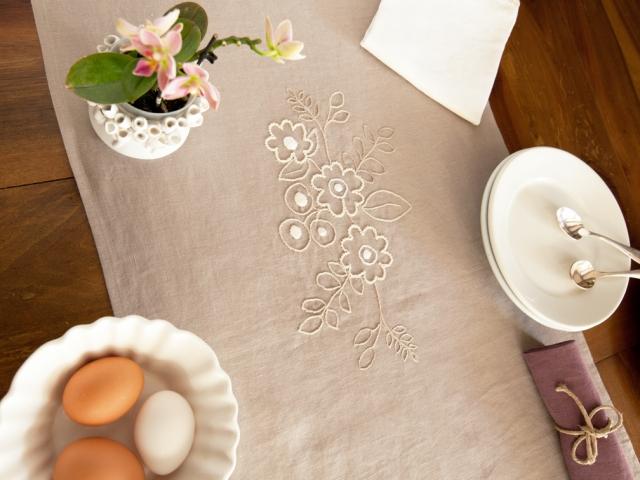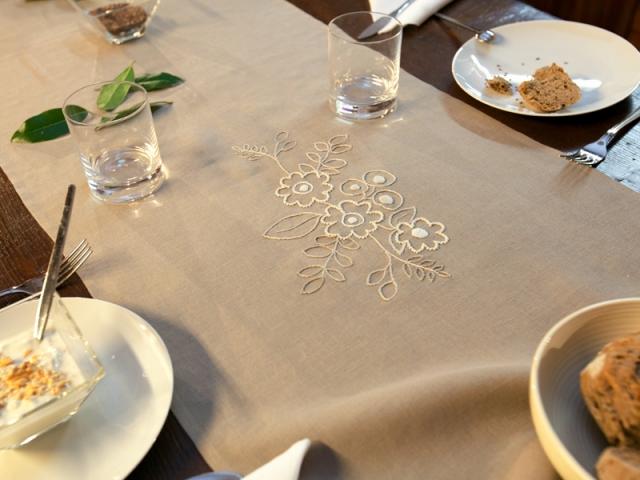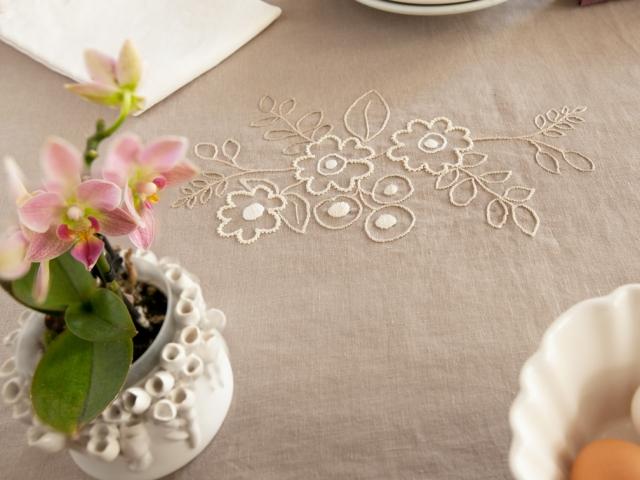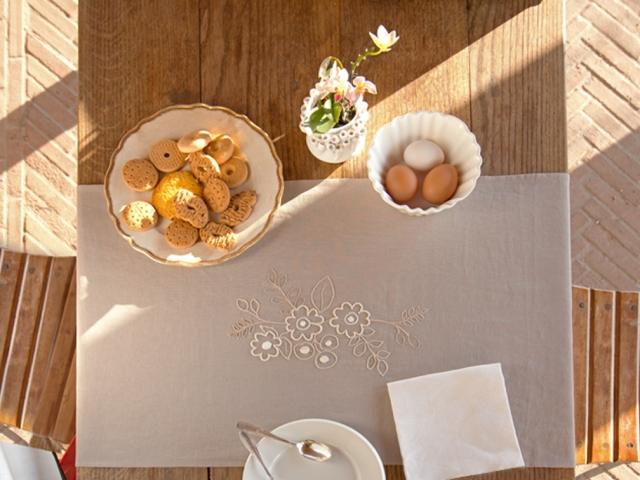 Our table runner is made of 100% pure Italian linen. Linen is a low environmentally natural fabric which becomes softer after every wash. You can use our table runner the "Italian way" for a romantic couples dinner, or place it in the middle of the table for dinner with friends or breakfast with family . Or you can also try combining this table runner with one of your own table cloths at home for a special occasion. The peculiarity of this product is its hand embroidered design.
The flower in the middle has a modern touch to this skilful handcraft our grandmother's used to master at home. We work hard to ensure this tradition is preserved for generations to come. Enjoy your table runner everyday and spread hand embroidery.
This product is designed and hand made in our Tuscan laboratory in Italy
Are you looking for a different style of table runner? Check out cotton flower design table runner among our products on sale on ITALYMAGAZINE e-shop.
Countries Availability

Canada, Germany, Italy, United Kingdom, United States
You may be also interested in...