Hand embroidered linen tablecloth and linen table runner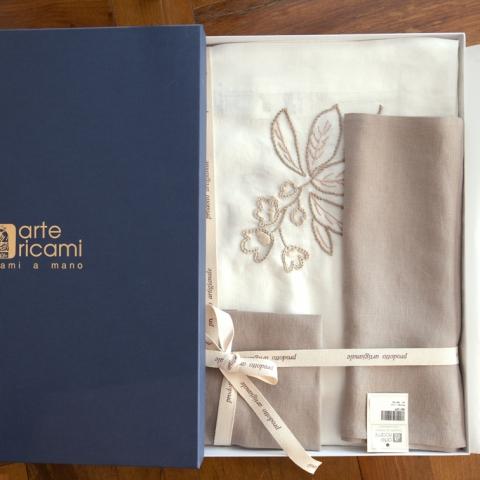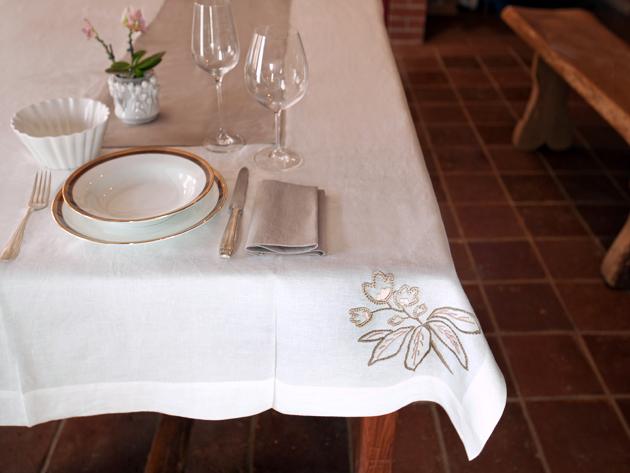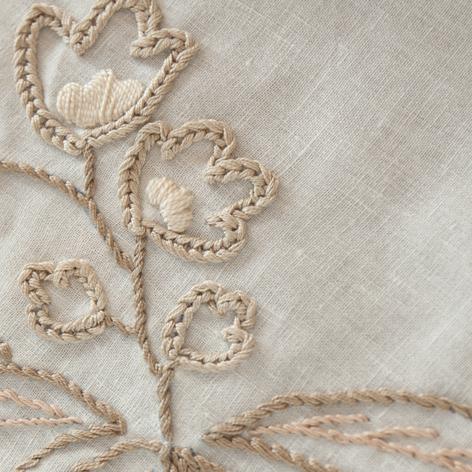 Our tablecloth is made of 100% pure Italian linen. Linen is a natural fabric which becomes softer after every wash. It's a material which has a low environmental impact as it is made from Flax plant fibers – a resilient plant requiring little water to grow. The flower designs on this tablecloth are handcrafted with a thread and needle, meaning every tablecloth is unique. Hand embroidery is the art nonna Iole used to craft the first Arte Ricami products in 1932. This tablecloth is hand embroidered by our highly skilled embroiderers and by buying this tablecloth you are contributing to keeping this tradition alive. The linen tablecloth is available in three sizes: 59 X 70 in (S), 59 X 86 in (M) and 59 X 110 in (L). Still didn't find the right size? Don't worry, we also make to measure. For free we will send you a linen table runner that you can use to complement the white linen tablecloth (as picture above) or also just on the table. This product is designed and hand made in our Tuscan laboratory in Italy If you are looking for matching linen napkins you can find them among the product on sale on ITALY MAGAZINE SHOP. Are you looking for a different table cloth? Check out our cotton tablecloth in ITALY MAGAZINE SHOP.

This product is guaranteed "Made in Italy"
Dimensions
59x70 in (S) - 59x86 in (M) - 59x110 in (L)
Material
100% Italian Linen
Countries Availability

Canada, Germany, Italy, United Kingdom, United States
You may be also interested in...