Wonders of Italy: Borromean Islands
ITA:
Meraviglie d'Italia: le Isole Borromee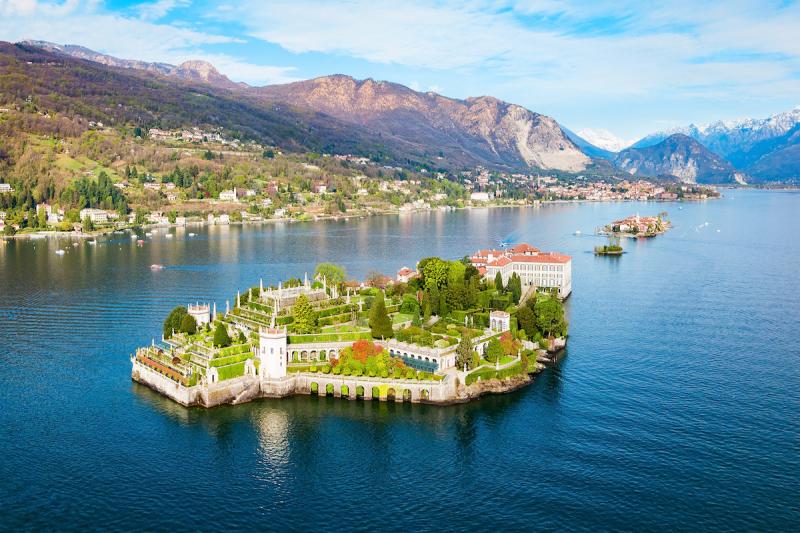 Use player to listen to Italian version

English
Located in the Borromean Gulf, between Stresa and Pallanza on Lake Maggiore, the lovely Borromean Islands make for a perfect weekend break, or even a longer vacation by the lake. 
Beloved by Ernest Hemingway and a favorite destination of the British royalty, the archipelago of the Borromean Islands consists of three islands, Isola Bella, Isola Madre and Isola dei Pescatori, an islet, Isolino di San Giovanni, and a rock, Scoglio della Malghera. 
In the 14th century, the Borromeo, powerful feudal lords of the area originally from Florence, acquired the islands and began their transformation. Today, the family still owns Isola Bella and Isola Madre. 
Isola Madre is the largest of the three. Here is where you can find the royal Palazzo Borromeo, the noble residence of the Borromeo family, where you can admire period furnishings, portraits, porcelain, the spectacular Venetian Hall with trompe l'oeil decorations and the original 'theater puppets.' In the 18-hectare English garden, there are more than 2,000 floral species from all over the world, including exotic plants and rare species. White peacocks roam freely in the park.
Isola Bella also has its Palazzo Borromeo. Dating from the 17th century, it is a treasure trove of Baroque art with more than 20 rooms richly decorated with marbles, tapestries, stuccos and paintings. Do not miss the Berthier Gallery with works by Titian, Guido Reni, Correggio and Raphael, and the Caves, perfect for cooling off from summer heat. Isola Bella has a splendid Italian garden. 
The island is named after Isabella, wife of Charles III Borromeo; she is the one who made this uninhabited rock an elegant, prestigious island.
Isola dei Pescatori, or Isola Superiore, is the only one permanently inhabited by a small community. It once housed fishermen and still maintains the original architectural structure, with picturesque alleys and market where you can buy local handicraft products. The island also boasts excellent restaurants.
Italian
Situate nel Golfo Borromeo, tra Stresa e Pallanza sul Lago Maggiore, le incantevoli Isole Borromee sono una destinazione perfetta per un weekend, ma anche per una vacanza più lunga da trascorrere sul lago.
Amate da Ernest Hemingway e meta prediletta dei reali britannici, l'arcipelago delle Isole Borromee è composto da tre isole, Isola Bella, Isola Madre e Isola dei Pescatori, più l'isolotto di San Giovanni e lo Scoglio della Malghera.
Nel XIV secolo i Borromeo, potenti feu
This is Premium Content
Subscribe today for unlimited access to all our exclusive Italy intel and much more...
...for less than the cost of a cappuccino a week!
More Dual Language Articles...