John Bensalhia ventures into the big outdoors of the Piedmont region to list seven top examples of outdoor activity including rafting, skiing and ballooning...
Motorcycle Drive Try

Hills & Wheels

If you want to experience the joys of Piedmont from motorbike or scooter, then you can rev up with Hills & Wheels.
Hills & Wheels provides a good selection of quality motorcycles, Vespas and scooters to rent. It's a high-octane, breezy way of seeing the sights, and there are a number of alternative choices to go for.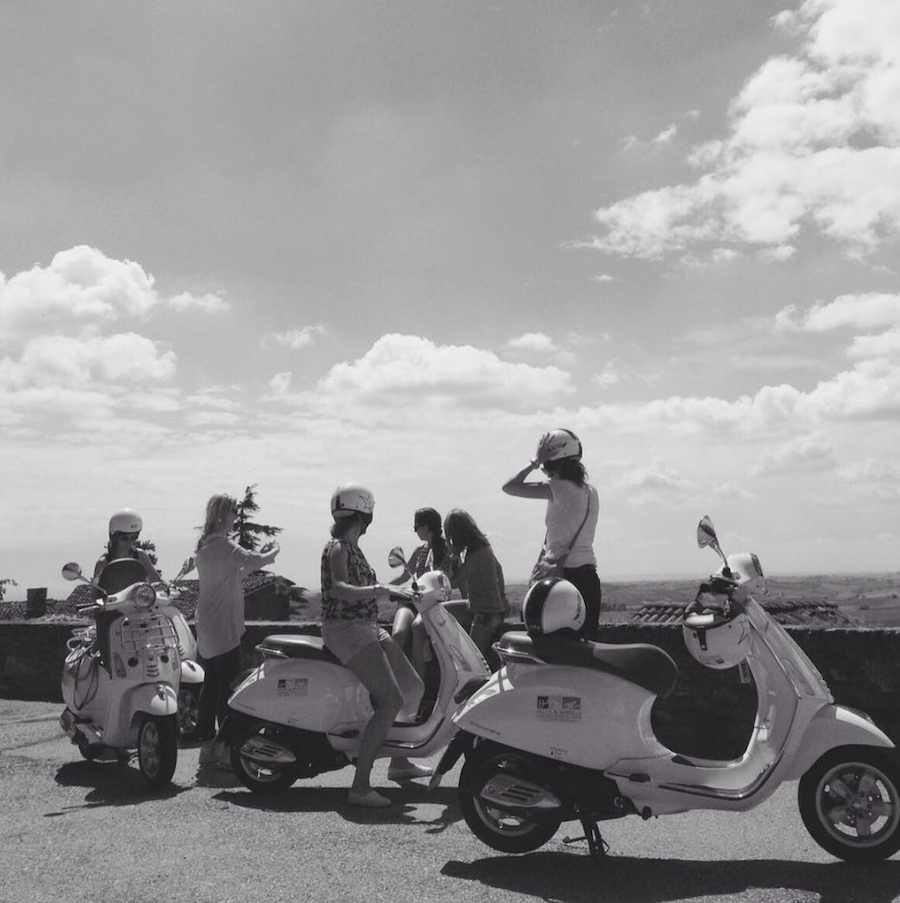 Photo credit: Hills & Wheels
The motorcycles and scooters available to rent are carefully chosen and tested in order for customers to enjoy the best in comfort and efficiency. Among the categories are the All-Road motorcycles, perfect for a lengthy trip to get away from it all. There are also the Tourer motorcycles - comfy and protected from the elements - and also the Cafè racer motorcycles, which are geared towards the genuine motorcycle aficionados.
There are other categories, including the classic Vespas, which are a popular and highly regarded choice. For those relatively new to this motorcycle lark, then your best bet is to try one of the Maxiscooters, which are simple to use, comfortable, and good for anyone looking for an easy, smooth ride. An exhilarating and unforgettable outdoor experience, seeing Piedmont by motorcycle is well worth a go – and for the best in cycles and scooters, give Hills & Wheels a try.
Tee Party
Looking for a top class golf course in the Piedmont region? Then the Bogogno Golf Resort should suit you to a tee.
This lovely golf resort boasts two courses called the Bonora and the Del Conte. These two courses are much acclaimed, not just as a great Italian golfing destination, but in all of Europe. The two 18 hole courses are recommended, although it's worth pointing out that the Bonora one is the more challenging of the two – so if you're a relative beginner, take heed! However, there are also great golf practice facilities available.
If you're looking to make a stay of this, then the hotel comes with plenty of facilities, including comfy and spacious rooms, restaurant and bar, where it's said that the cocktails here are well worth a taste – made specially to your liking.
Pool Your Resources

Astilido

One of the biggest and best Piedmont water parks can be found at Astilido. Talk about making a splash – this water park has it all. In addition to the 50m swimming pool, there are special pools dedicated to diving and also a children's pool. If you're also up to the challenge, then you can try out some of the other slide facilities including the Black Hole, Multipista, and Slide Toboggan. There are also free sunbeds and umbrellas for visitors to use free of charge in between dips.
Swimming courses are available for beginners and children, helping to give a bit of extra confidence and that all-important ability to swim. It's also a great place to plan a birthday celebration for your kids. Astilido puts on a good time for any youngster celebrating his or her birthday with a wealth of fun initiatives such as music, games and animation. Each birthday boy or girl gets his or her very own reserved area for guests to enjoy, and they can also enjoy the facilities of the water park at their leisure.
Sense Of Adventure

Parco Avventura Tre Querce

Another good spot that functions as both a great outdoorsy destination and a celebratory hotspot is Parco Avventura Tre Querce ( The Adventure Park Three Oaks). This super adventure park is practically a whole new world, bordered by nature, and comprises a complex of passages and routes suspended in the trees and linked by rope bridges and walkways. New to the park is a boulder-climbing wall, which is well worth a try for anyone interested in pursuing rock climbing in the future. All in all, it's youngsters' chance to play at being Indiana Jones: The Next Generation!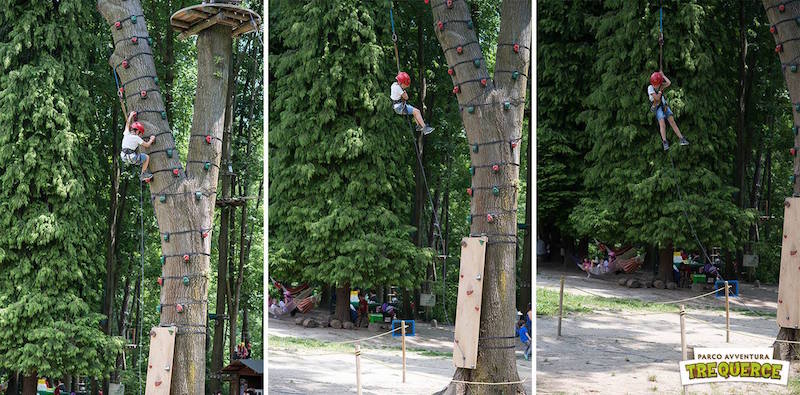 Photo credit: Praco Avventura TreQuerce
The park takes safety very seriously with a fully qualified line-up of staff instructors and also top quality safety equipment. The staff are on hand to monitor and supervise to ensure maximum safety. While Parco Avventura Tre Querce is a nice day out for birthday parties, it's also a good choice for many other types of visit. Schools can choose this as a great day out (and it's also a good way for youngsters to keep fit and experience the outdoors), while older folks can choose this as a great destination for bachelor/hen parties or good business bonding days out.
Up Up And Away

In-Balloon, From Barolo

Experiencing the wonders of Piedmont can't be beaten by air – although, obviously if you've got a problem with heights or vertigo, maybe this isn't the one for you! But if you've no problems with seeing the region from a great height, then In-Balloon is the ultimate candidate. It's up to you to decide your route – your balloon guides are informative, professional and dedicated to giving you a good time.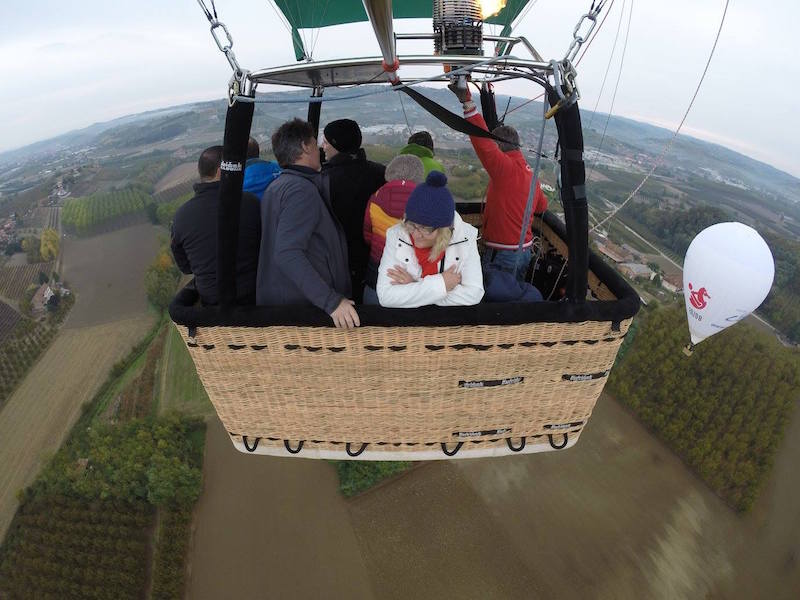 Photo credit: In Balloon 
Among the sights sampled by guests from the balloon are Barolo (your starting point), Cassano and La Mora, as well as the Piedmont vineyard. Part of the charm is the after-flight extra detail. There's time for a spot of lunch, with a bite to eat and drinks provided. You can also get your own certificate and photos of the flight, which make for lovely mementoes of a great day out.
Raft As A Rush
Monrosa Rafting, Balmuccia

The Monrosa Rafting Canoe Centre is the perfect port of call if you enjoy water-based sports in a refreshing outdoor environment. Located on the slopes of Monte Rosa, and a stone's throw away from Milan and Novara, the large-scale centre is on the banks of the Sesia, and offers activities such as rafting, canoeing and kayaking. Again, it's a good choice for any special parties such as birthdays, bachelor/hen or team-building days out.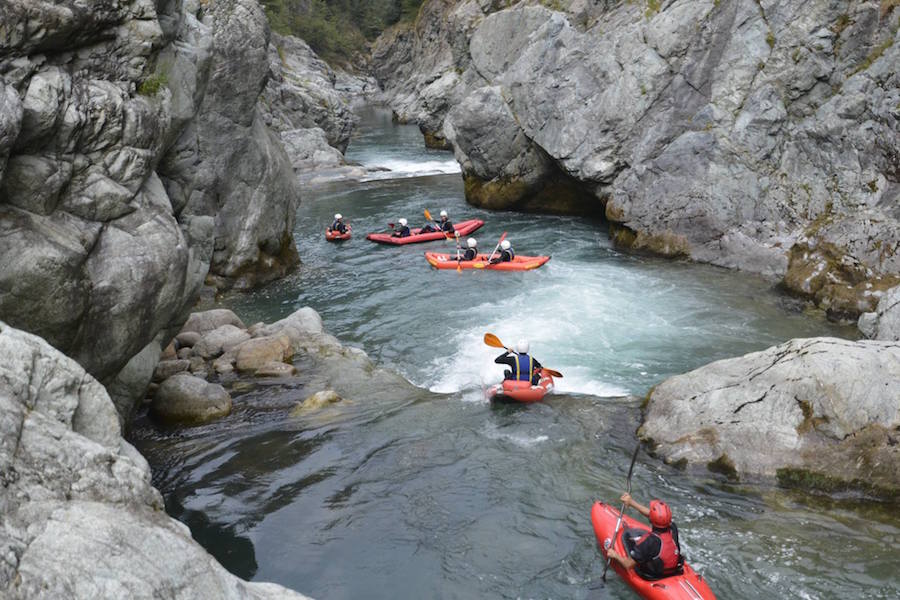 Photo credit: Monrosa rafting
The team at the centre are fully qualified, with Monrosa formally recognised by FIRaft (the Italian Rafting Federation). Monrosa is also recognised by the Italian Hydrospeed Association. Rafting itself can be enjoyed by everyone, with the lone requirement being that you can swim. The instructors ensure that you are fully prepared for the rafting experience, with prior teaching, instruction, and also a dummy run in calm water so that you have an idea of what you're going to get. Rubber boats, equipment and technical clothing are provided by the centre. After the activity, you can also enjoy some of the other facilities such as a bar, a barbecue, showers, deckchairs, and even a game of volleyball if you've still got the energy!
Take The Slope Path
Limone Piemonte,  La Val di Susa, Mondole Ski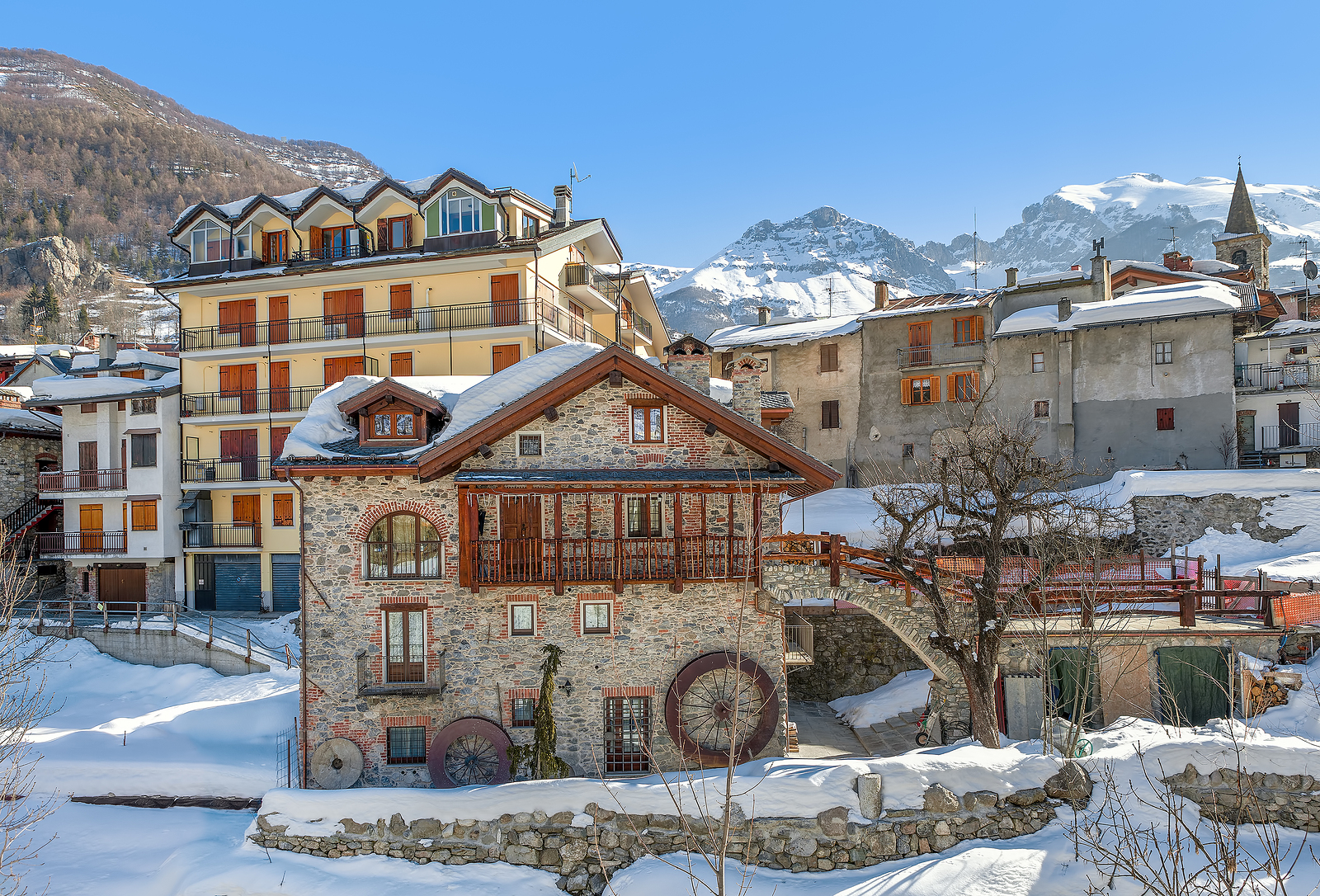 Keen skier? Then there are some good slope networks to choose from in the Piedmont region. One of the oldest (it's said to have been a ski centre since just before the turn of the 20th century) is Limone Piemonte. It's a resort that's actually the base for a number of skiing contests, having hosted a competition as far back as 1907.
This resort is a particularly good one if you're at an advanced level in the sport, boasting some 23 red pistes. It's also convenient in that there are four airports reasonably near by. While the Limone ski resort offers great challenges for advanced skiers, there are also good facilities for beginners too – the Maneggio area is the one to go for if you are a beginner, with simpler courses, but still the same amazing environment to enjoy while skiing.
Another good ski slope network is La Val di Susa, which caters well for all abilities from beginners to advanced. Having earned the nickname of the 'Milky way', La Val di Susa is the place to be for all kinds of skiing and winter sports, including competitive and cross-country skiing, as well as snowboarding. The network of ski slopes also includes 15 ski schools with plenty of instructors to teach and advise.
Mondole Ski is also well worth looking at, providing 130 km of downhill slopes and cross-country skiing. Most of the ski slopes here are blue and red, but overall, there are enough runs to cater for all abilities and ages (the young ones can also enjoy Pratolandia, which is a fun play area). The notable slopes are the Artesina and Prato Nevoso, and will satisfy all skiing fans between the months of December and April.