Ed.: Welcome to Italy Magazine's new and more holistic coverage of hotels around Italy. Keep an eye on this series as it continues to grow, and check back for more vetted-by-us properties when you're planning your next trip. 
While stays are hosted by the featured hotel, Italy Magazine and its writers do not accept compensation or gifts in exchange for positive coverage.
Why we love it
Adler's commitment to health and well-being — for its guests and the environment — permeates every detail of its Sicily resort, set against a backdrop of the 1,800-acre Torre Salsa nature reserve.
What to expect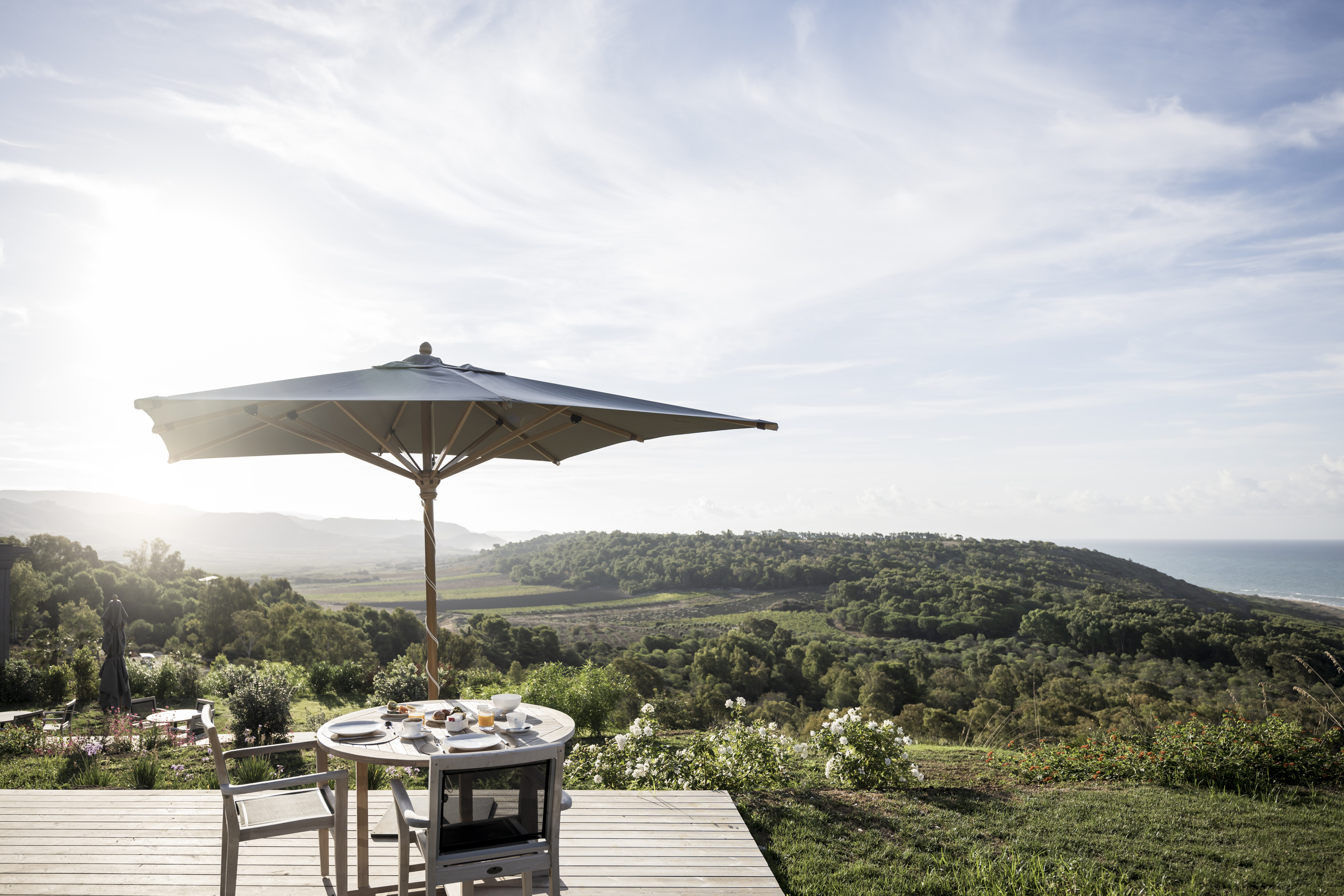 Get ready to spend a lot of time in your plush white robe as you move across manicured paths to reach a spa, three pools, two saunas, a steam room, an ocean-view restaurant, a well-equipped gym, and an open-air yoga space. Adler Spa Resort Sicilia's architectural design — both underground and following the natural shape of the surrounding hills — makes for a calming outdoor experience, while reducing the resort's environmental impact. 
Background
In 2009, brothers Andreas and Klaus Sanoner searched for a secluded piece of land for Adler's first seaside resort, one of six hotels opened by the Sanoner family throughout Italy since 1810. Adler Spa Sicilia welcomed its first guests in July 2022, in a plastic-free and sustainability-focused environment.
Location, location, location
With its remote location in a nature reserve on a panoramic plateau, this is a place to get away from it all. Native plant-covered buildings rest among sand dunes and chalk cliffs perched above the beach, an hour's drive from newly-named 2025 Italian Capital of Culture Agrigento and just an hour and a half south of Palermo.
Where you'll sleep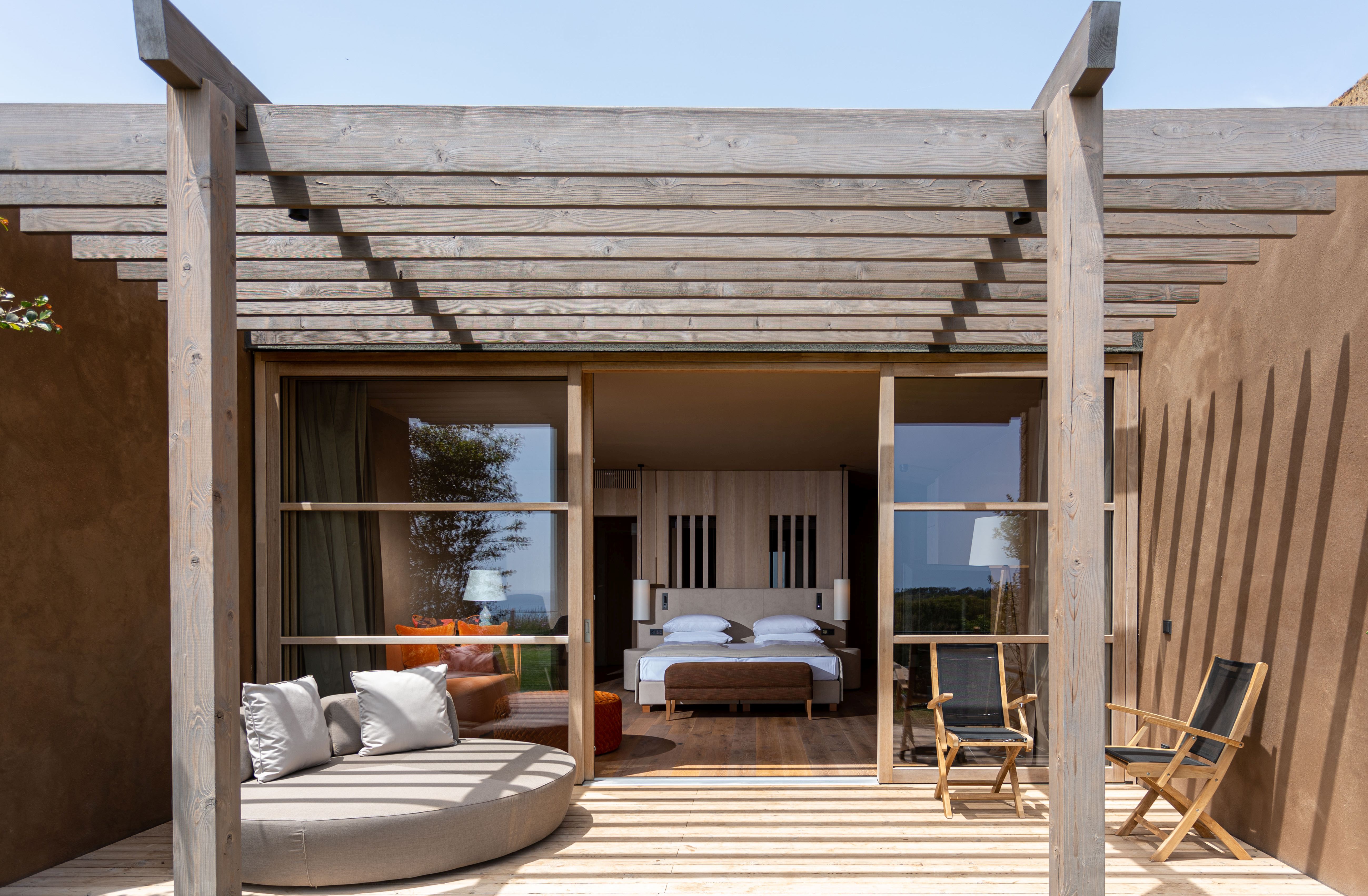 Single-level room blocks organized throughout the property house the 90 suites that maximize natural light, all with floor-to-ceiling sliding doors leading to open-air terraces, most with sea views. The minimalist contemporary decor is in orange hues with unbaked clay walls, and cedar floors and paneling separating sleeping and living areas from the spacious bathrooms. Marshall speakers connect with bluetooth, and a reusable jute bag is ready to carry everything you need to the spa or beach.
Dining and drinks
Start the day with fresh-pressed celery and fennel juice or local honey and ricotta on warm whole grain bread. Aside from an abundant buffet breakfast, the on-site restaurant also serves lunch and dinner (buffet and à la carte) with a focus on seafood and ingredients from the resort's organic garden. The Sunset Bar serves inventive pre-dinner drinks and snacks. 
Spa time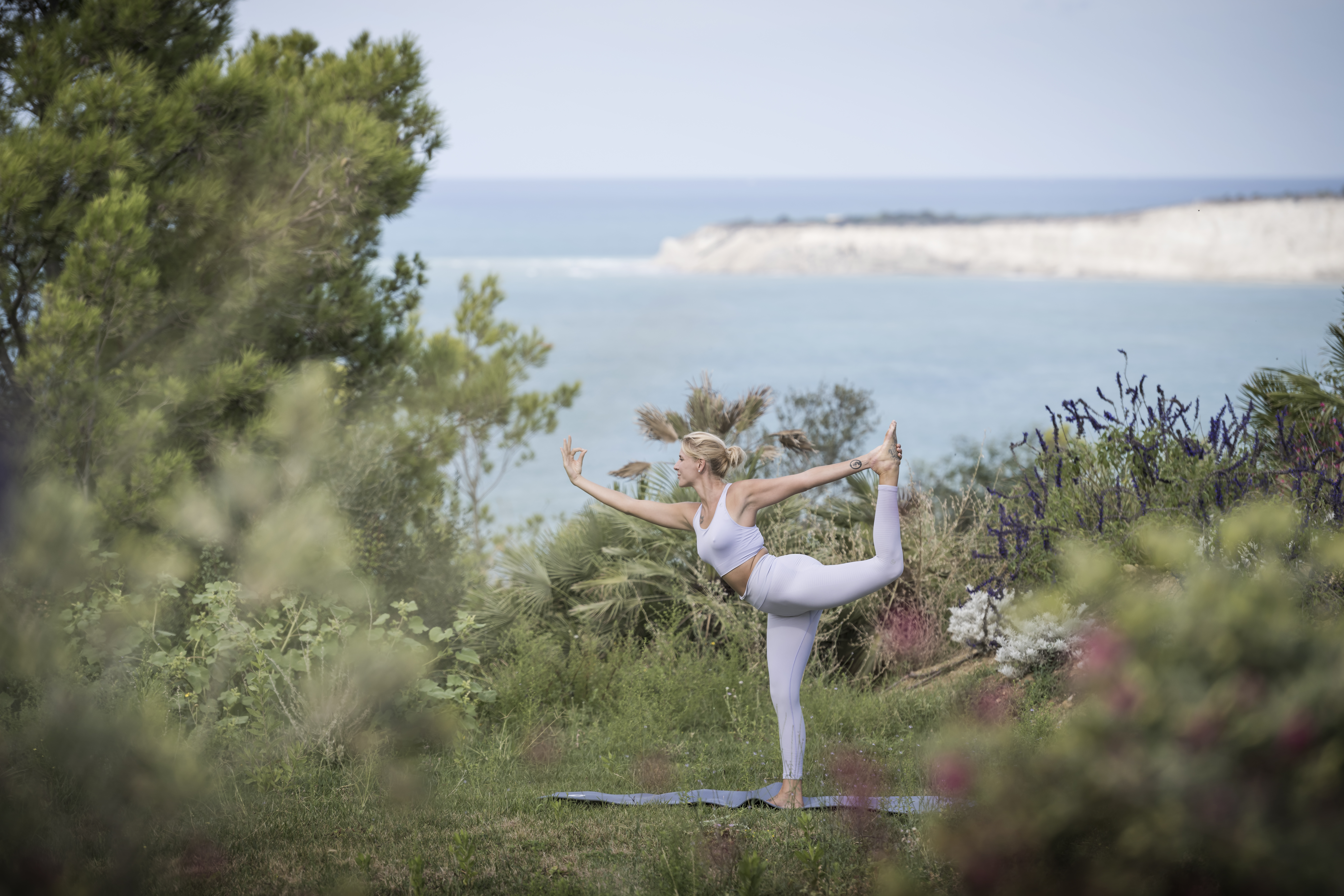 Each of the spa's 13 treatment rooms has a panoramic ocean view. Aside from the saltwater Thalassa infinity pool, eucalyptus steam room, and hay sauna, don't miss the 15-minute Aufguss sauna ritual where ice spheres and essential oils are combined in a skillful rhythmic steam dance.
Service notes
Dishes from the restaurant's à la carte menu can fall short on the portion front. Some guests may want to add the antipasti buffet for a more satisfying meal.
Family perks
Family suites accommodate four guests with two connected double bedrooms with private bathrooms. The resort welcomes kids aged four and above, and keeps them entertained with the AKI Kids' club, which offers all-day programming from games on the beach to food tastings and museum visits. 
You should know...
A public beach with private access can be reached using a free shuttle with the resort's electric-powered golf carts, complimentary electric bike, or following a dirt path for an easy downhill trek, followed by a short walk through a pine forest. At the beach cabana you'll find complimentary water, towels and beach chairs. Daily activities such as yoga, sound bath meditation, hiking excursions, and workout classes are cost-free for all guests with advance registration. 
Accessibility
The hotel has an elevator.
Features & amenities
Waterfront location
Restaurant
Bar
Free WiFi
Pool
Spa
Garden
Rooftop terrace
Fitness room 
Parking (free) 
Family-friendly
Contacts
Adler Spa Resort Sicilia 
Contrada Salsa, Siculiana, Sicily
Tel. +39 09221457000
Website