Taormina (Sicily)
Taormina is a comune in the Metropolitan City of Messina, on the east coast of the island of Sicily, Italy. Taormina has been a tourist destination since the 19th century. Its beaches, including that of Isola Bella, are accessible via an aerial tramway built in 1992 on the Ionian sea and via highways from Messina in the north and Catania in the south. The Ancient theatre of Taormina is built for the most part of brick, and is therefore probably of Roman date, though the plan and arrangement are in accordance with those of Greek, rather than Roman, theatres; whence it is supposed that the present structure was rebuilt upon the foundations of an older theatre of the Greek period. Just south of Taormina is the Isola Bella, a nature reserve; and further south, situated beside a bay, is the popular seaside resort of Giardini Naxos. Tours of the Capo Sant'Andrea grottos are also available. The village of Taormina is perched on a cliff overlooking the Ionian sea. Besides the ancient Greek theatre, it has many old churches, lively bars, fine restaurants and antique shops. Taormina is approximately a forty-five-minute drive away from Europe's largest active volcano, Mount Etna.
What you can't miss in Sicily
Where is Taormina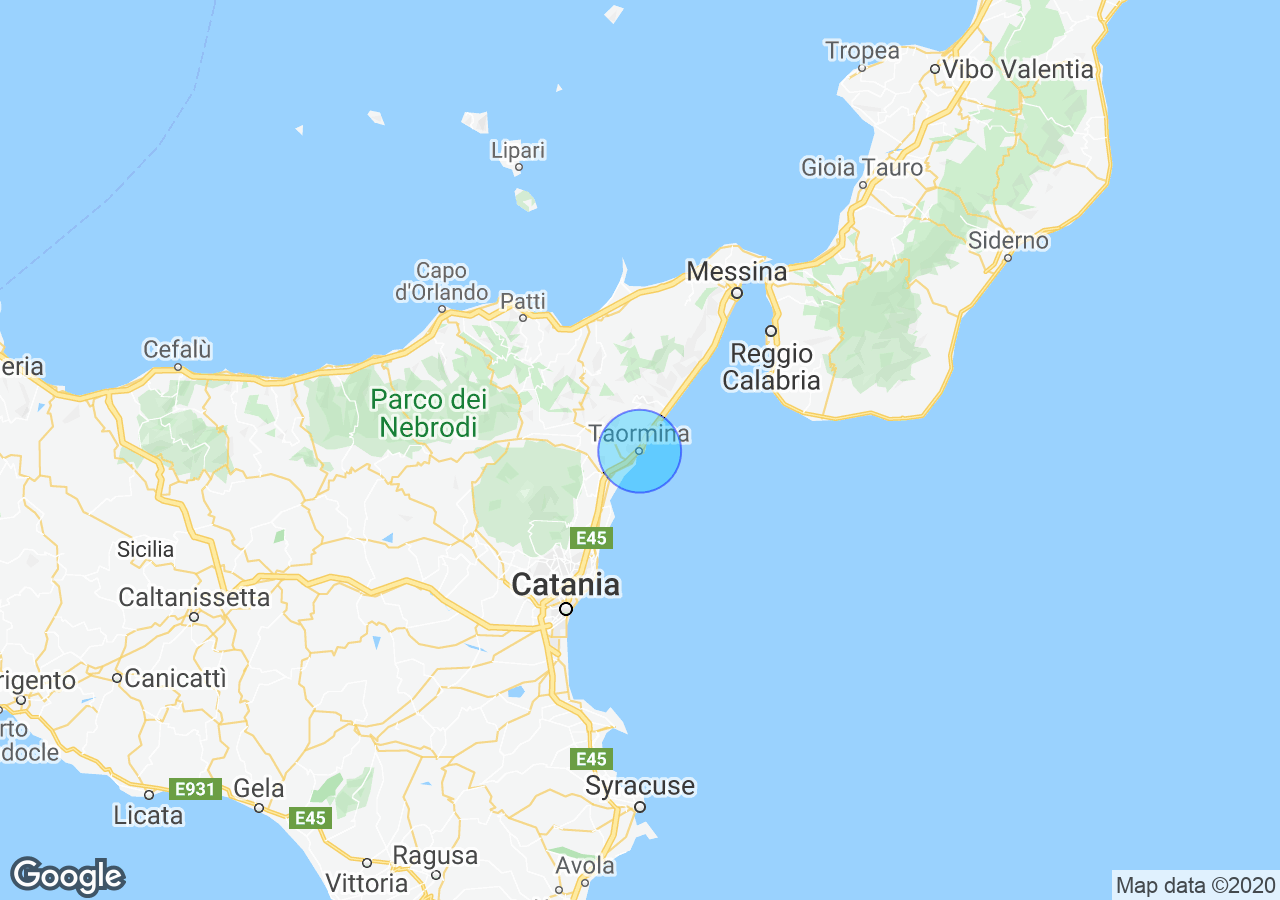 Top Experiences in Sicily
Best places to stay in Sicily
Properties for sale in Sicily
What others are saying about Sicily
Is it cheaper to live in Italy than the US?
Hi All,
Does anyone have a contact telephone or email address for a Mr Giovanni Caruso who is a an olive trees expert using a polyconic vase pruning system to revive olive trees?  I have seen online he runs workshops in Sicily but cannot find any contact details.
SOS...I am an American, living in Germany, currently in Trapani without a flight back until April 5. I do not speak Italian, currently learning German. I was supposed to travel back on March 15th, my boyfriend left on March 8th. My flight was cancelled so I made a new flight on March 19th.