Agrigento (Sicily)
Agrigento is a city on the southern coast of Sicily, and capital of the province of Agrigento. It is renowned as the site of the ancient Greek city of Akragas, one of the leading cities of Magna Graecia during the golden age of Ancient Greece with population estimates in the range of 200,000 to 800,000 before 406 BC. Ancient Akragas covers a huge area — much of which is still unexcavated today — but is exemplified by the famous Valle dei Templi. This comprises a large sacred area on the south side of the ancient city where seven monumental Greek temples in the Doric style were constructed during the 6th and 5th centuries BC. Now excavated and partially restored, they constitute some of the largest and best-preserved ancient Greek buildings outside of Greece itself. They are listed as a World Heritage Site. The best-preserved of the temples are two very similar buildings traditionally attributed to the goddesses Juno Lacinia and Concordia.
What you can't miss in Sicily
Where is Agrigento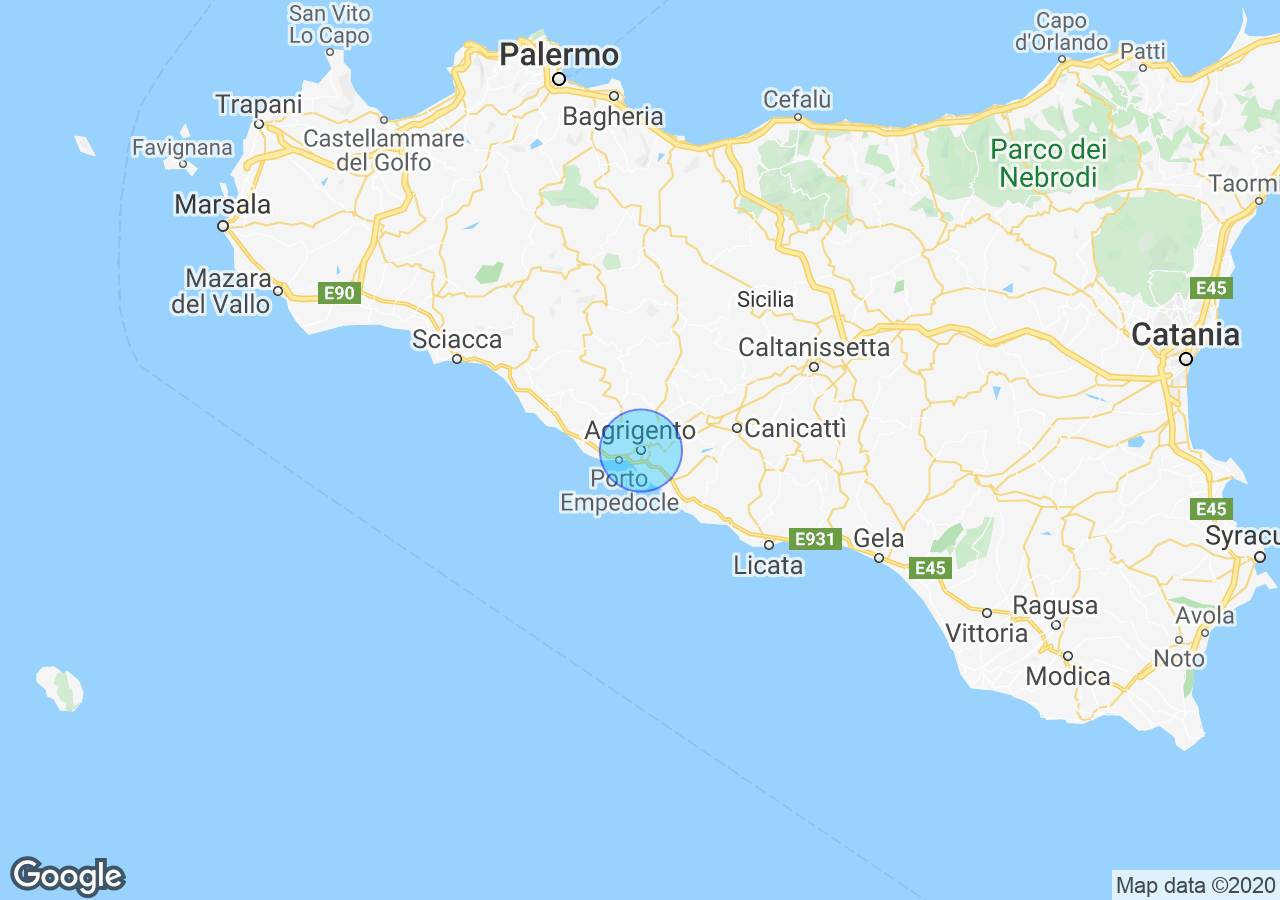 Top Experiences in Sicily
Best places to stay in Sicily
Properties for sale in Sicily
What others are saying about Sicily
Is it cheaper to live in Italy than the US?
Hi All,
Does anyone have a contact telephone or email address for a Mr Giovanni Caruso who is a an olive trees expert using a polyconic vase pruning system to revive olive trees?  I have seen online he runs workshops in Sicily but cannot find any contact details.
SOS...I am an American, living in Germany, currently in Trapani without a flight back until April 5. I do not speak Italian, currently learning German. I was supposed to travel back on March 15th, my boyfriend left on March 8th. My flight was cancelled so I made a new flight on March 19th.