Chestnut Pasta alla Palermitana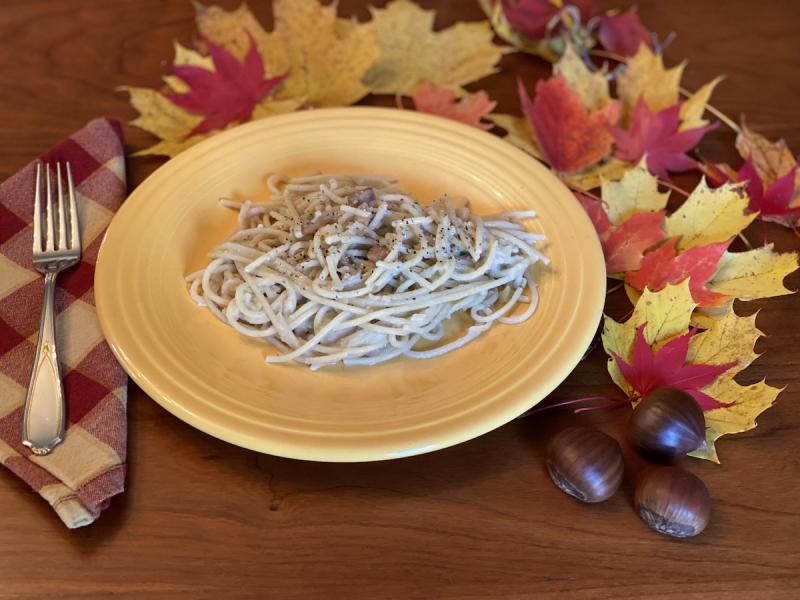 Spaghetti with chestnuts is a traditional Sicilian autumn first course, especially popular in the province of Palermo. It's made with just two ingredients! This savory-sweet dish is a total game changer. Only the Italians could create a gourmet feast with so little.
The trick: The spaghetti is cooked right in the water along with the chestnuts, risotto style. It's a classic autumn dish from the tradition of la cucina povera — "poor" recipes — from Palermo. It's so creamy,
This is Premium Membership Content
Subscribe today to gain unlimited access to all of our exclusive Italy intel and much more. For less than the cost of a cappuccino per week, you'll have access to invaluable insights and resources that will enhance your Italian experience.
Join now and start exploring Italy like a local!