Pesto is one of Italy's most famous pasta sauces around the world, but besides that and perhaps focaccia, most people don't know much about Ligurian cuisine. Yet, Ligurian cuisine is incredibly rich and varied, and intelligently waste-conscious and plant-based. Food writer and cookbook author Laurel Evans knows Liguria and its food culture well being married to a native Ligurian. A seventh-generation Texas, Laurel has lived in Milan for 17 years and travels to her husband's family home in the beach town of Moneglia most weekends and summers.
"Liguria - The Cookbook" is Laurel's first English-language cookbook, after publishing 4 books in Italy about American cuisine. It contains a collection of Ligurian recipes, from antipasti (salvia fritta, anyone?) to primi (hello, trenette al pesto), carne, pesce, verdure, breads and dolci, as well as insights into Ligurian food culture from Laurel, local chefs and producers, weaving into it memories and scenes from local life that transport you to the region, including all that Laurel has learnt through the years from becoming a bit Ligurian herself.     
Laurel, when and why did you first move to Italy and why did you decide to stay? What was your background when you arrived? 
I moved to Italy because I fell in love with an Italian man I met in my hometown when I was home from college for the summer. We ended up moving in together, but, when his visa expired, he had to return to Italy and I eagerly tagged along! I had traveled quite a bit in the States but had only been out of the country once, so it was a big change for me. 
Your first cookbook, 'Buon Appetito America' was about American recipes for an Italian audience. How did you come up with that idea and how was the book received? (We know Italians can be quite the snobs when it comes to any food that is not Italian...) Did you manage in your intent, to convince the Italians that "there's more to America than fast food"?
Like most foreigners in Italy, I immediately immersed myself in Italian cuisine as soon as I arrived, but after about two years here, I started longing for the dishes of my childhood, and searching for my cultural identity through food. I began to cook American classics for Italian friends at dinner parties and they loved it. Italians generally revere America for the pop culture, the music, the movies, but the didn't really know how Americans ate beyond hamburgers and hotdogs. And they were very curious, and much more open-minded than I expected. From there I decided to write the book, because there was nothing written in Italian about American food. This was back in 2009, much before cupcake bakeries, cake design, and gourmet hamburger joints became popular over here. Italians were honestly surprised that Americans had some great recipes to bring to the table. I hope I did take at least a small part in convincing Italian that there is more to America than fast food.
Back to the present, why a book about Ligurian recipes?
My husband (the same Italian I met in Texas many moons ago) is from Liguria and his family is deeply rooted there. We spend almost every weekend and most summers at his family home in the beach town of Moneglia. It's where I really learned to cook, peeking over my mother in law's shoulder in the kitchen over the years. The more I got to know the cuisine, the more I became enamored with it, and baffled that it wasn't more famous.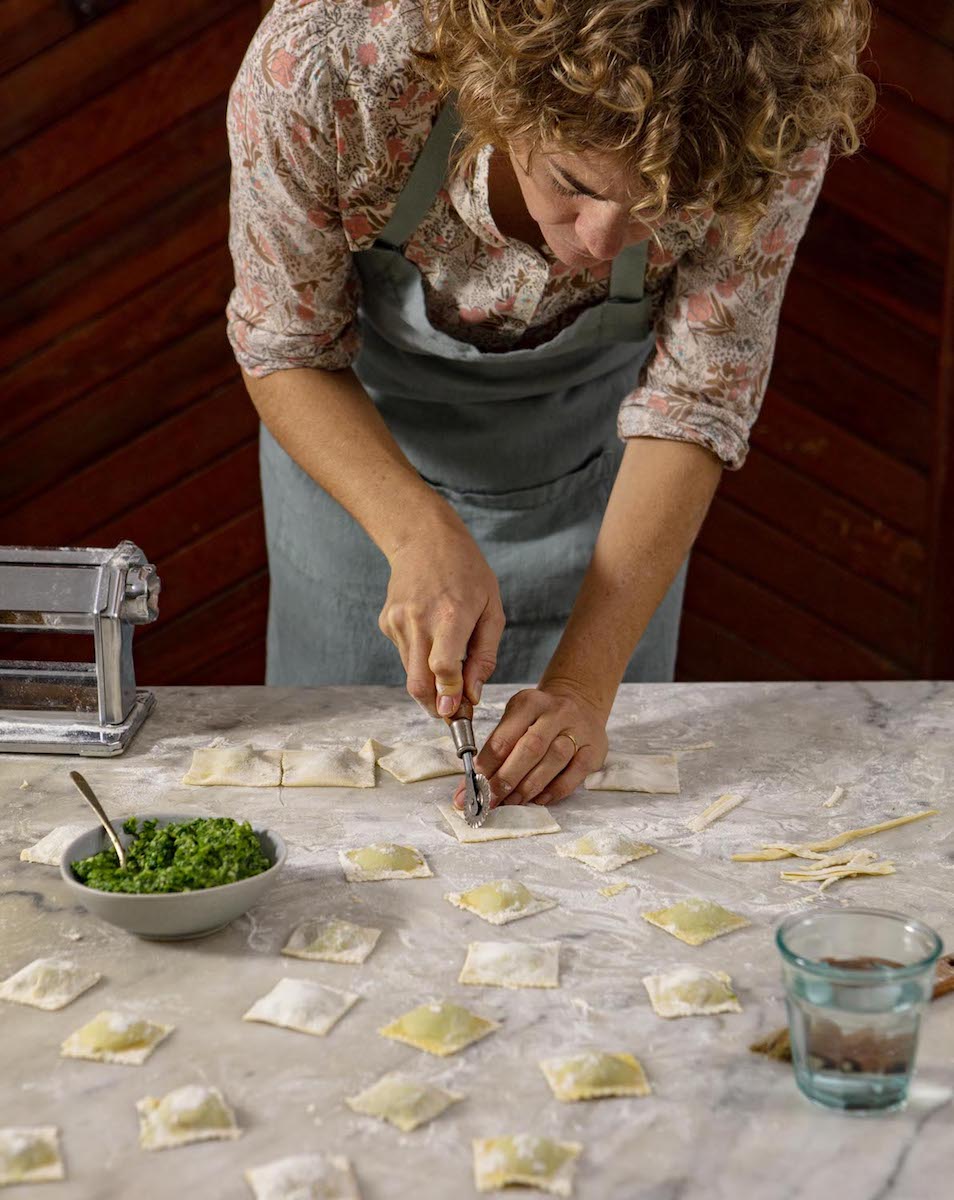 In the cookbook, you have a chapter dedicated to the 'nonne'. How did they influence you in the kitchen and outside? 
These three women, my husband's mother and her two sisters, all have unique personalities and cooking styles that reflect different sides of myself as well. The confidence with which they move about the kitchen, how they organize their day around meal prep, and the unique ways they reinterpret the traditional dishes of their childhood, have served as inspiration for me. 
What makes Ligurian cuisine special?  
It was traditionally a poor cuisine, at least in the rural parts of Liguria, so many recipes are genius in their thrift and make great use of aromatic herbs, leftovers and umami-boosters like olives and anchovies. Think about pesto: from a handful of basil, a few pine nuts, olive oil and some hard cheese… they invented one of the most iconic pasta sauces of all time. It is also a cuisine of contradictions: in Genoa, which was once a rich maritime superpower, the noble classes and merchants developed a taste for exotic flavors and elaborate, baroque dishes that were seemingly designed to impress visiting dignitaries. Also, the crescent-shaped region of Liguria stretches from France to Tuscany, and also shares borders with Piedmont and Emilia-Romagna... some of the most famous eating destinations on the planet!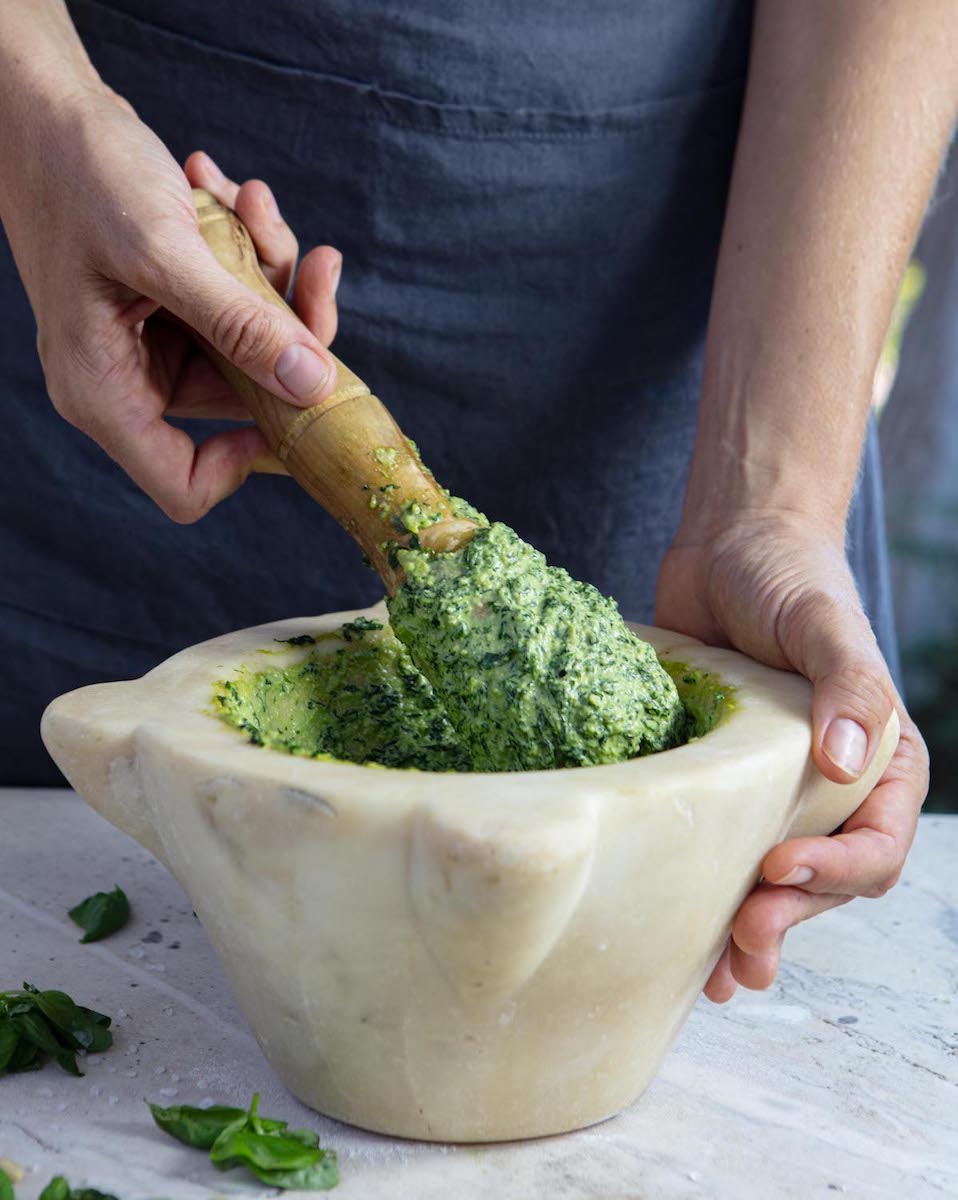 In the intro, you describe Ligurian cuisine as waste-conscious and often plant-forward. Given the importance of these issues nowadays, can you provide examples of this? 
There is a very sparing use of meat in Ligurian cuisine, it is rarely at the center of the plate and is used almost more as a flavoring. Many of the recipes are designed to make a hearty meal out of simple ingredients and whatever comes out of the garden. Stuffed vegetables (ripieni di verdura) are a great example: zucchini and onions are blanched, hollowed out, then re-stuffed with a filling made of their pulp blended with egg, parmigiano, bread crumbs, herbs and (if desired) whatever leftover meat or prosciutto you might have on hand. Also, one of the most famous pasta sauces in the region is called tocco, and it is basically a pot roast cooked in a tomato sauce. The sauce is used to dress pasta while the meat is used to fill ravioli, for stuffed vegetables, or to eat on its own as a second course. So meat, when used, is put to very good use.
Is there a favorite recipe in the book, and if so, why?
I can't say I have a favorite recipe, there are so many I love! The focaccia is amazing, but a little more involved than my life permits most days. Right now is a great season for the chestnut gnocchi, which are actually pretty quick and easy to throw together.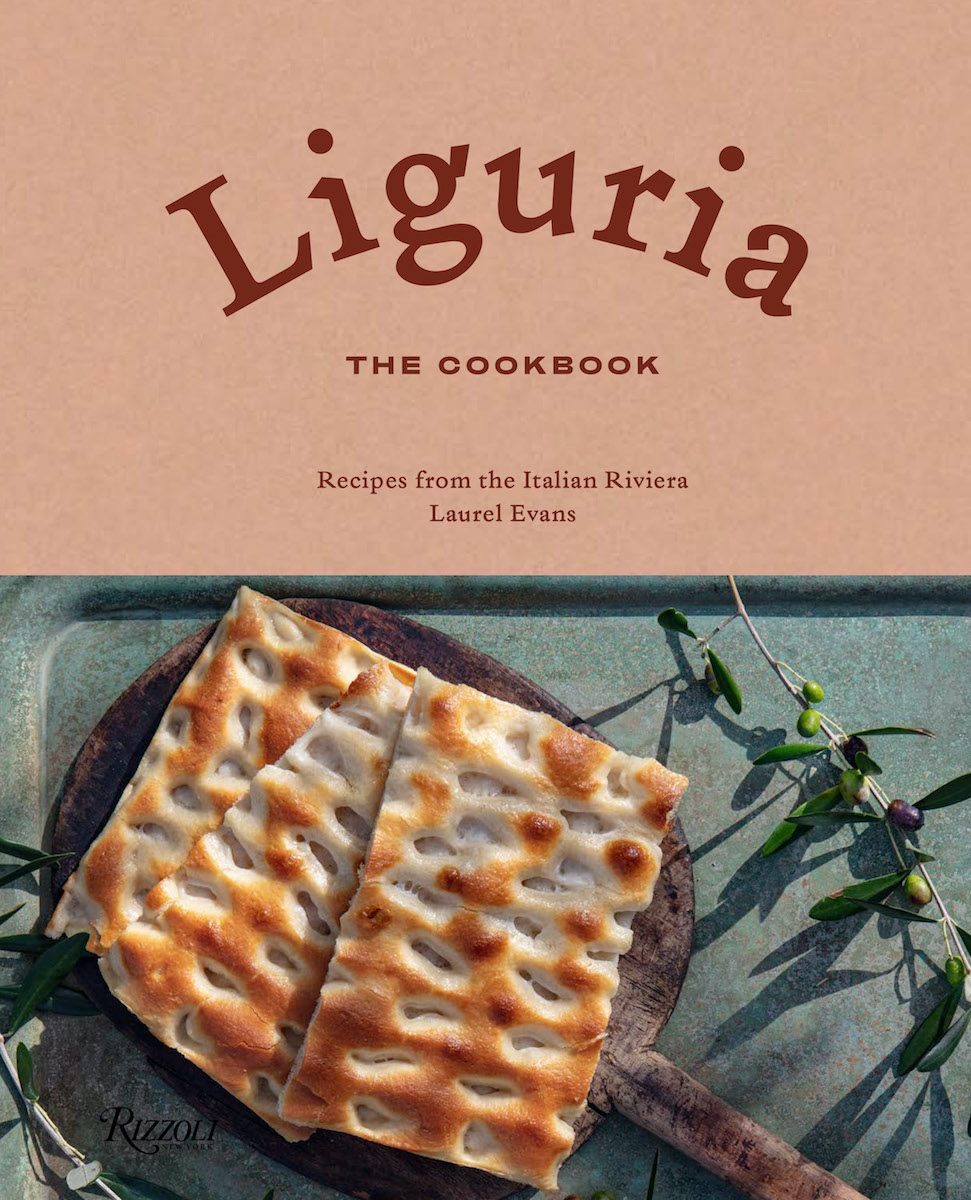 Anything you'd like to add?
Buy the book! I have a list of US-based vendors on my website here. In Italy, you can order it on Amazon here or pick it up at the Rizzoli bookstore in Milan.
All photos courtesy of Laurel Evans.