Editor's note, October 6, 2022: We're re-sharing this 2018 profile of the Tuscany-based author and broadcaster Kamin Mohammadi not only because of her delight in the joys of Italian living, but because her passion for her homeland of Iran makes her a relevant voice to follow right now. 
What is it about Italy and Italian people that so captivates our world? From Goethe and E.M. Forster to Frances Mayes and Anthony Doerr, writers have sought to crack the code on la dolce vita for centuries. Why?
For British author and journalist Kamin Mohammadi, the answer lies beyond the nightly passeggiata or extended Sunday lunch, though both certainly have their place in the ritual of Italian life. In her new book, Bella Figura: How To Live, Love, And Eat The Italian Way (Knopf), Mohammadi tells the story of how, ten years ago, she lost her job working for a major magazine in London and spontaneously decided to take refuge in a friend's empty apartment in Florence. Arriving on a rainy January evening, depleted and dowdy after years of office-dwelling, she nursed her wounds among Florence's monuments, cafes, and people, slowly recovering her vitality with the help of new Italian friends. From an eccentric fashion designer to a tooth-stained elderly man she calls Old Roberto, each, in his or her way, pointed Mohammadi toward bella figura, a concept she defines as "making every aspect of life as beautiful as it can be, whether in Rome, London, New York, or Vancouver."
For the opening paragraph to Bella Figura, Mohammadi describes the quintessential Italian woman, a character instantly recognizable by anyone who's spent time in Italy:
"She walks down the street with a swing in her step and a lift to her head. She radiates allure as if followed by a personal spotlight. She may be tall or short, slim or pneumatically curvaceous, dressed discreetly or ostentatiously―it matters not. Her gait, her composure, the very tilt of her head is an ode to grace and self-possession that makes her beautiful whatever her actual features reveal....She is real and gracing the streets of every city, town, and village in Italy right now. She is the embodiment of bella figura and she cuts an elegant dash through our mundane modern world."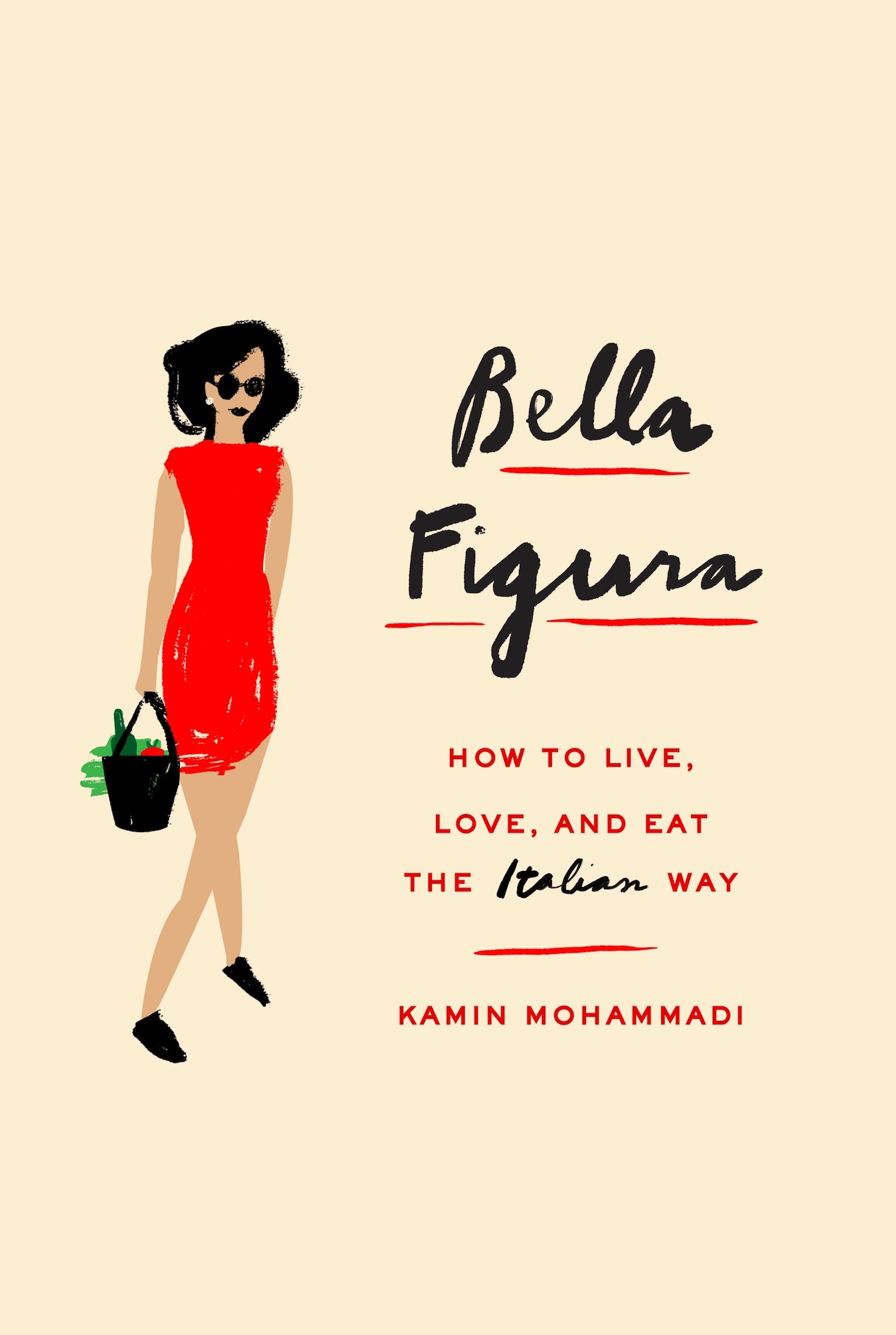 Through the course of the narrative that follows, Mohammadi unpacks what makes bella figura the key to Italians' poise, confidence and style, devoting each chapter to a different aspect as told through her personal journey. In "Mangia, mangia, or How To Eat and Not Put On Weight," she recounts how she traded fad diets for real food, freshly prepared and artfully presented―even when the table was set only for one. In "Femminilità, or How Style Has Nothing to Do with Money," she shares how she traded expensive pre-season couture and overly-casual tanks and flip-flops for affordable and stylish vintage pieces, composed with care―even if donned only for running errands. And in her juiciest chapters, she tells of how she traded loneliness for love (and often lust), to the same effect: to illustrate how bella figura "changed my life, my body, and the shape of my heart."
The uniquely Italian idea of bella figura hasn't always enjoyed such generous interpretation. Previous writers on the subject have, at times, resented its supposed cultural imperative to put on airs and make a good impression at all costs, citing the pressure to "fake it 'till you make it" as nothing more than hypocrisy. Mohammadi recognizes this pressure, but chooses not to dwell on it.
"My version of bella figura is a philosophy of life for appreciating the beauty in everything, making everything you do in life as beautiful as possible," she explained during an interview from her home outside Florence, where she's lived since 2009. "It's not necessarily the traditional definition, but I think that's its essence...I'm very conscious that my book focuses on the positive."
Like this article? Don't miss "Bella Figura and Brutta Figura: Italy's Beauty and the Beast!." 
To Mohammadi, beauty―from the arc of an eyebrow to that of a rolling hillside vineyard or a muscular Maserati―is less a function of making an impression on others as it is a function of delighting oneself, of developing one's pleasures. Ultimately, she says, her understanding of bella figura begins with self-love, a concept that was quite foreign to her before moving to Italy.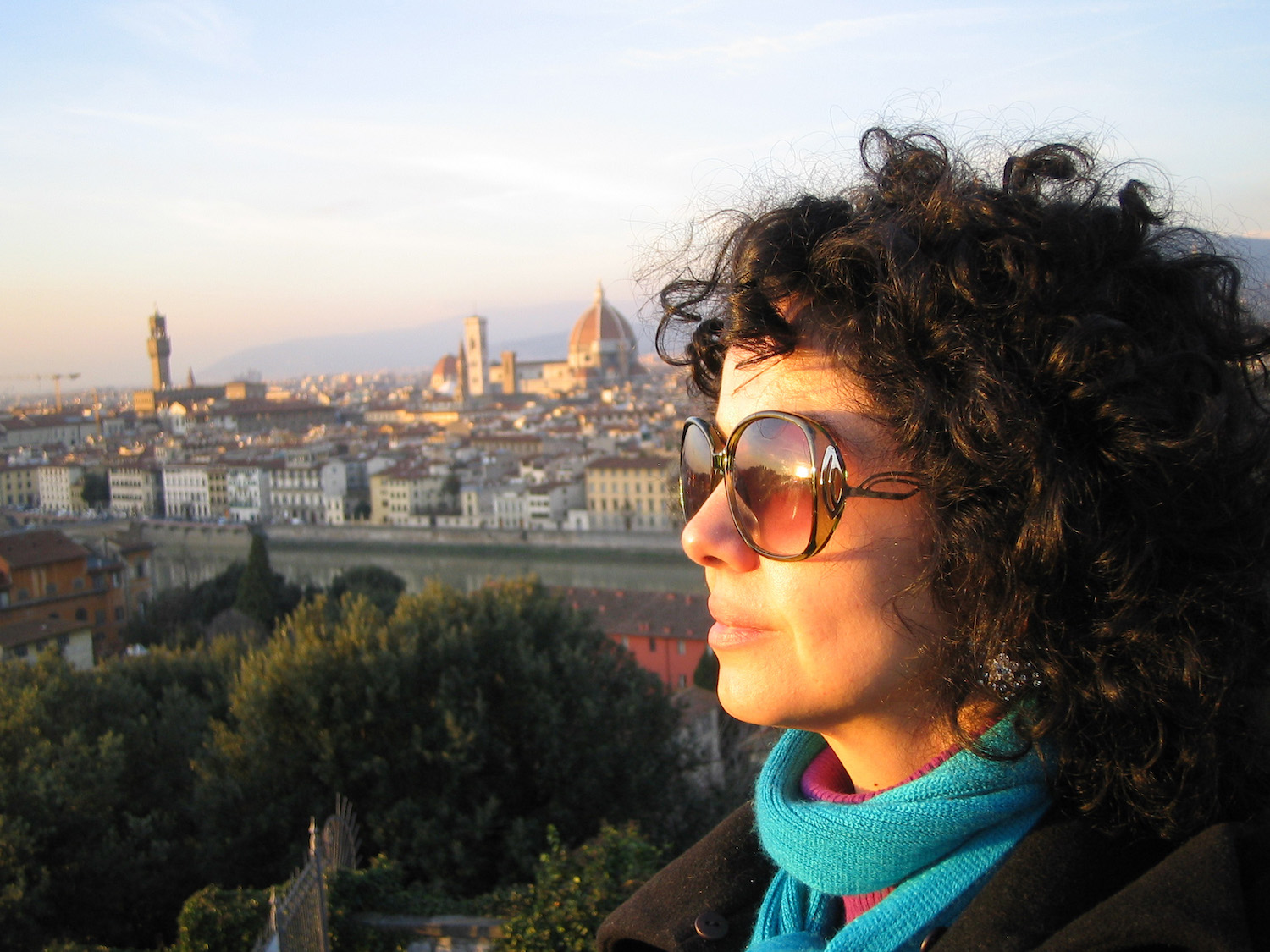 Like this article? Don't miss: "Talking to: Federico Rampini, The Chief New York Correspondent for Italy's La Repubblica Newspaper."
"I'll say to my Italian friend, 'You look beautiful,' and she'll say "Yeah, I do!' They have a sort of God-given entitlement to their space that's really wonderful. They're not apologizing. Perhaps that's because they have permission here to be quite passionate, to be very expressive. There's this sense of value in, a celebration in, femininity and being female."
Bella Figura's epilogue describes how Mohammadi's first year in Florence extended into the decade that followed, and includes a list of practices for bringing self-kindness and beauty into everyday life, anywhere around the globe. The first, and perhaps simplest, is to drink a spoonful of high-quality extra-virgin olive oil four times per day, a trick Mohammadi picked up for brighter skin, hair, and happier digestion. She also promotes the benefits of pausing for meals rather than eating on the go, seizing any opportunity to move, and smiling.
"I'm getting feedback from readers who've adopted certain practices," Mohammadi said. "I had a wonderful email from a single mum this morning who said 'I read your book and now I set a table for us to eat every day. My relationship with my daughter is so great because we have time together now.' It makes me want to cry. How beautiful that it's making a difference in people's lives."
Of course, the best way to live like an Italian is on Italian soil, and Mohammadi recognizes how lucky she's been to live primarily in Tuscany. (She still returns to London two months out of the year to work in publishing and media.) But for those of us who can't make Italy our home, how can we bring Italy home to us?
"Love yourself. Make friends with yourself," Mohammadi says, "and drink olive oil."
(Bella Figura: How To Live, Love, And Eat The Italian Way / Knopf / USD $26.95, CDN $19.80, £12.48)