Looking for the best way to learn Italian online? Or perhaps you are going to Italy and you would like to know how to learn Italian fast? Our lives these days is extremely busy and it can be difficult to find the time to focus on learning a new language. The good news is that with the help of new technologies you can learn to speak Italian online from your home and at your own pace! 
So, what exactly is the best way to learn Italian online once you have started? This article will discuss some great tips on how to learn Italian remotely. Let's take a look! 
Be consistent and study...every...day
To get the most out of your Italian online course, you should be taking what you have learned and practicing it every day in order to learn Italian fast. 
Being consistent is the best way to retain your newly-found language skills. By working on your Italian every day, your brain will remember new words and concepts much more effectively and over the long term. Even if you are only able to dedicate half an hour each day, this will help you a great deal and each day's half hour will soon add up into an impressive amount of time spent learning Italian! Before you know it, you will be much more fluent in Italian and you will be able to correspond by writing easily and clearly.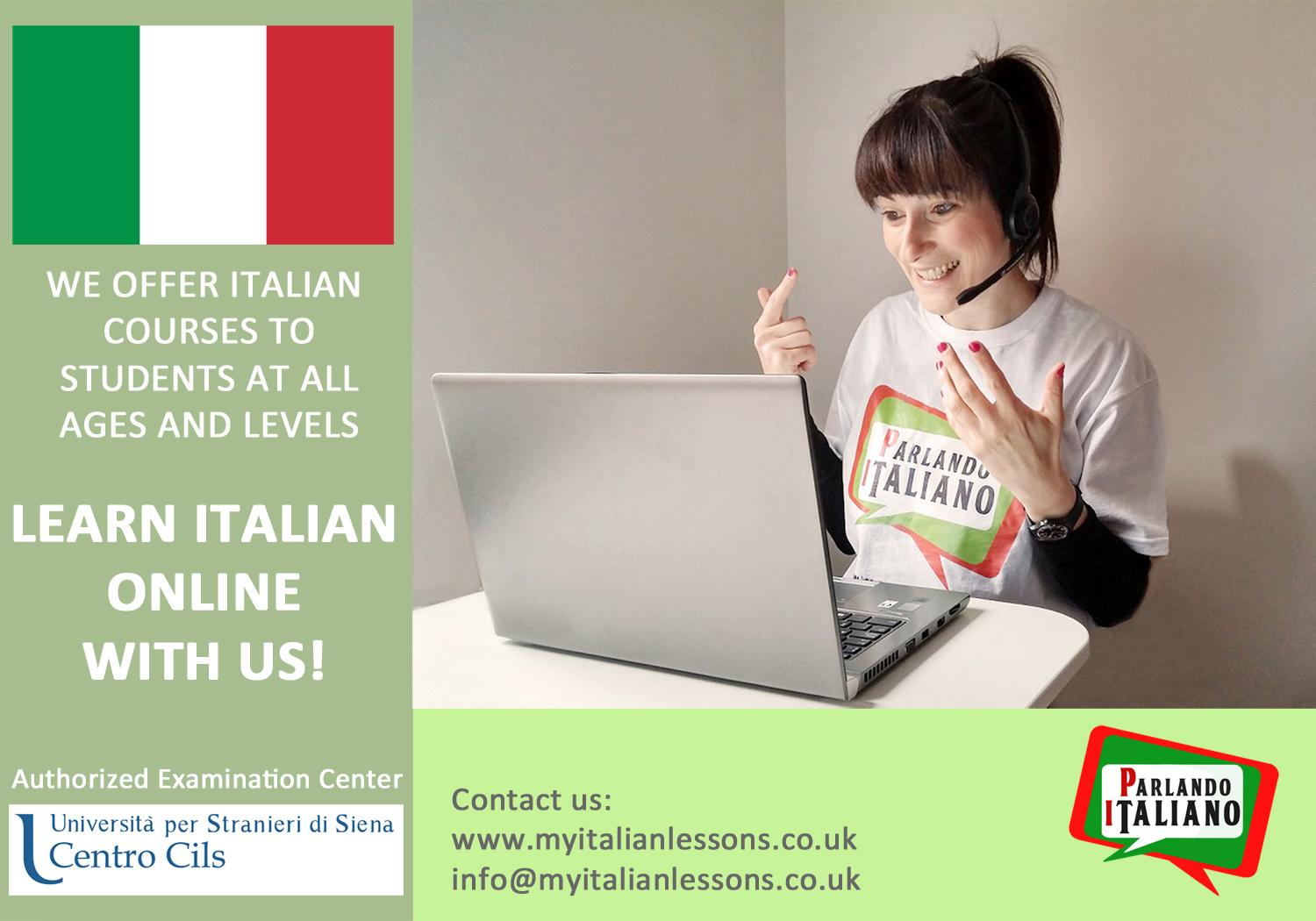 Expose yourself to Italian through books and in the media
Since most people who are learning Italian do not actually live in an Italian-speaking country, it can be difficult to find native Italian speakers to practice with and we get it. 
If you make time to expose yourself to Italian in books, comics, movies and in the media, you will be more likely to pick up on new concepts, words and grammatical structures. It is for this reason that we recommend supplementing your online Italian course with some additional material. To do this, think about things that you normally enjoy doing, such as watching movies. Then, incorporate more Italian movies regularly into your daily routine and remember to look up any words or phrases that you do not understand. If you are strapped for time, listening to Italian music or podcasts on the way to work or while doing chores is a great way to expose yourself daily to more Italian. 
There is a lot of material out there and it is simply a matter of finding something that you enjoy and resonate with!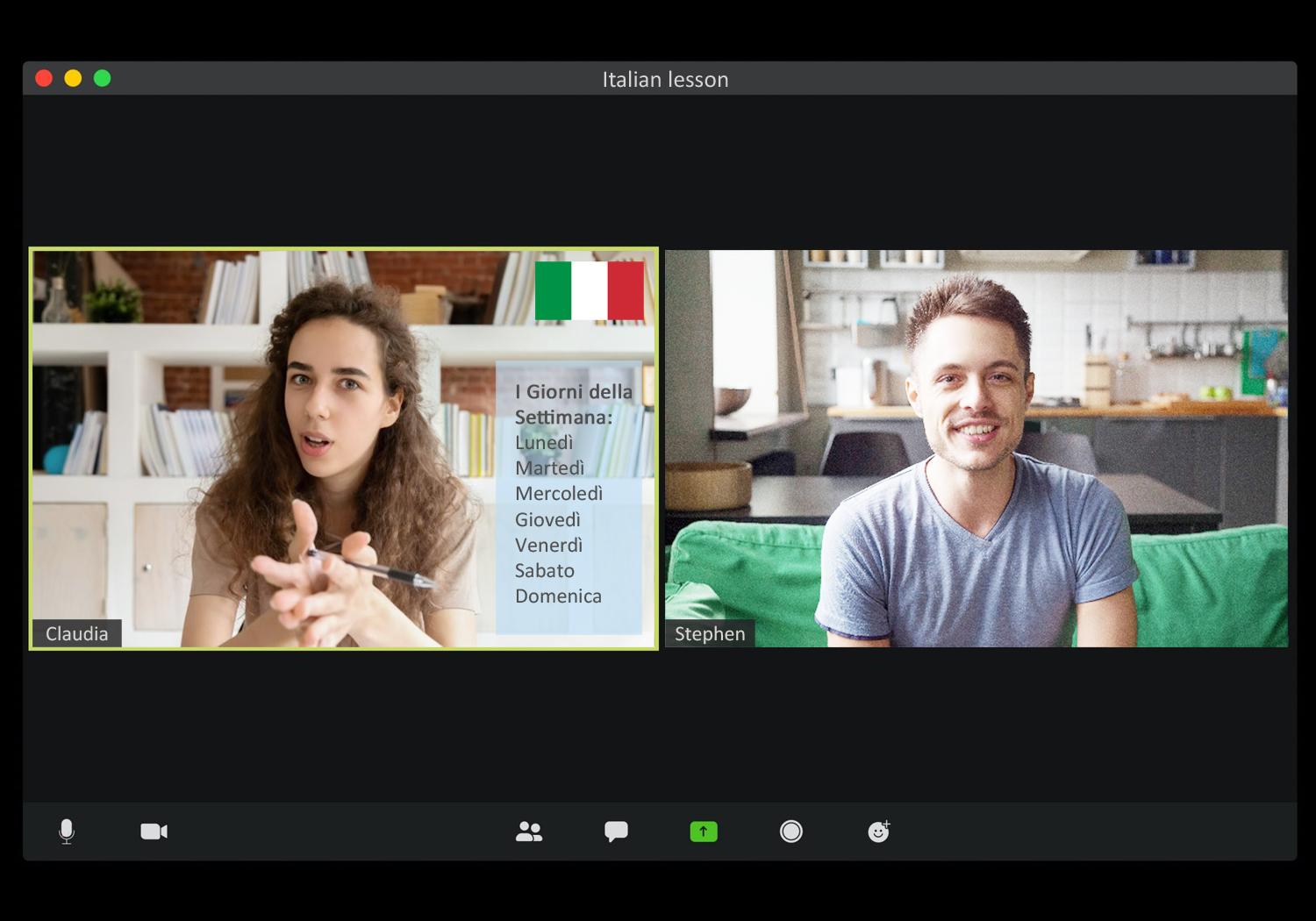 Learn Italian online with an online tutor
There are many websites and apps that allow you to learn Italian and other languages on your own. These are all great but when you are stuck on a certain concept or need something explained, this is where things can become tricky and a tutor or teacher would be very useful to get questions answered or concepts explained. It is for this reason that language experts recommend learning a new language with the help of a tutor as they can answer any questions or concerns directly and also clear up any confusion, making you less likely to give up. 
If you are searching for a great Italian tutor online, we recommend two online language learning schools, namely Parlando Italiano and Blablalang.
Parlando Italiano focuses solely on the Italian language, while Blablalang offers online language courses for various languages, including Italian. These are considered two of the best websites to learn Italian and they are well worth a look if you are interested in learning Italian! 
Whether you choose Parlando Italiano or Blablalang, you are making a great decision as both language schools have had many happy clients who can now speak and write a new language fluently.
Benefits of using an online tutor for learning Italian
Using an online tutor has countless advantages and learning a new language online has become very popular over the past few years. 
By choosing either Blablalang or Parlando Italiano for your language learning needs, you will have the peace of mind that you will have a professional and qualified Italian teacher whose native language is Italian.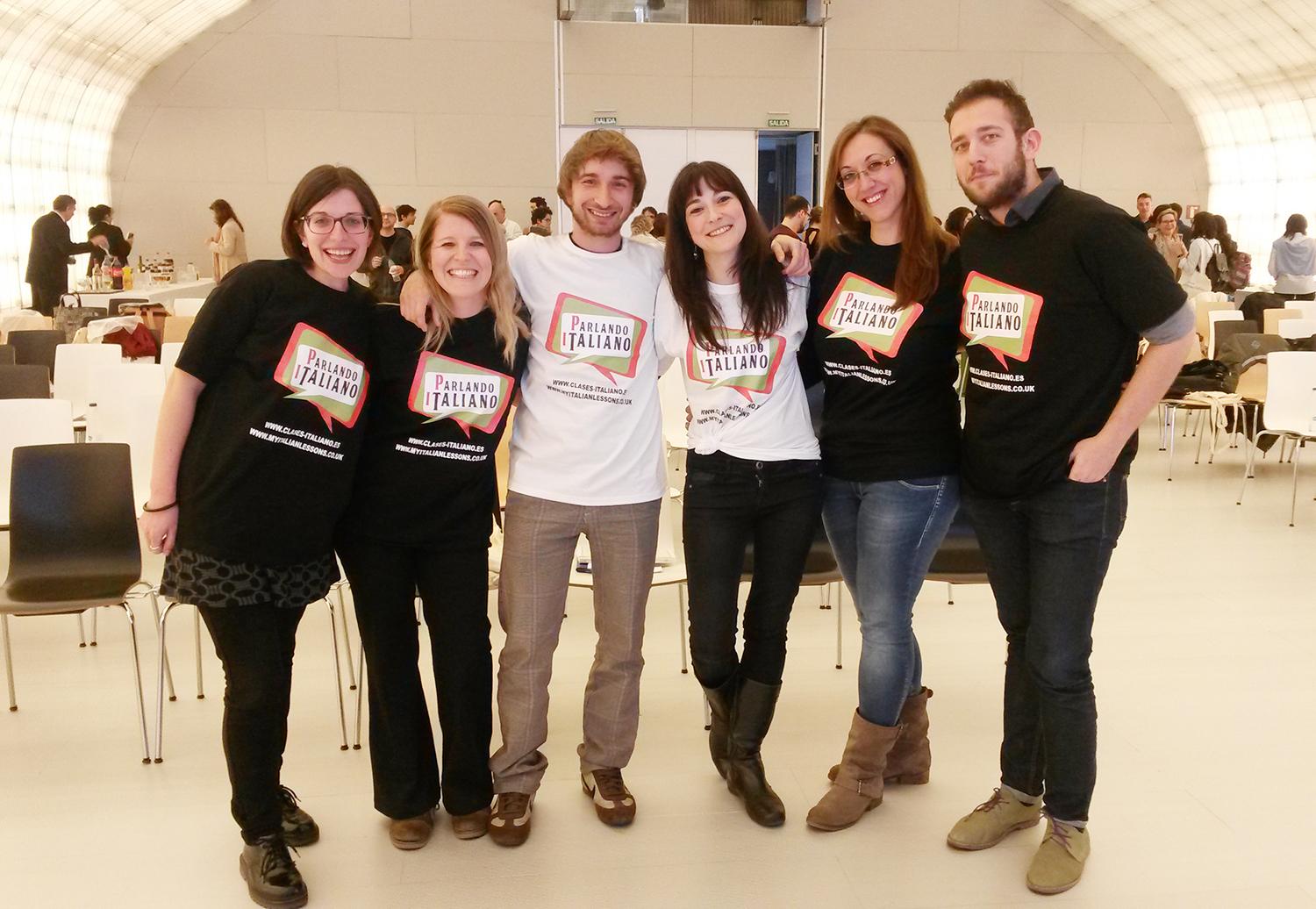 You will also be offered great flexibility and you can fit in your online Italian lessons according to your schedule: it is entirely up to you what days and times you wish to schedule your language classes! Another fantastic advantage of using one of these language schools is that lessons are totally personalized for students at all levels. Whether you are a complete novice, a beginner who knows a few words of Italian or you are an advanced learner who would like to brush up on their Italian, you can definitely be accommodated. 
In addition, the tutors from Parlando Italiano and Blablalang can teach students of all ages: from kids, teenagers to adults and old age pensioners. 
Of course, their classes can be adapted and customized according to your specific Italian language learning needs. They can help you to prepare for your Italian exams, prepare for an upcoming trip to Italy or even for a job interview in Italian. 
Finally, their Italian classes are good, old-fashioned fun and their students all thoroughly enjoy their lessons as they strive to make them unique, interesting and exciting!