Albergo diffuso, an accommodation style that originated in Italy in the early 1980s, may become more popular going forward, as travelers look for ever more unique and isolated experiences. 
What is Albergo Diffuso
The 'Albergo Diffuso' is a concept of hospitality that was launched in Italy as an attempt to revive small, historic villages at risk of abandonment and historic buildings at risk of crumbling. 
A number of separate buildings make up an albergo diffuso, with a central unit corresponding to the reception within a 200-meter distance. They may feature rooms and apartments, with or without kitchen. There is also often a space for dining, and there may be other services and amenities as well, such as a pool. 
In other words, you have all the comforts offered by a hotel, but more privacy and isolation; you can easily avoid common spaces and group situations if you so wish. 
It's easy to see the appeal as travelers look for safe options and ways to social distance. 
How it originated
The concept of 'albergo diffuso' originated in Carnia (region of Friuli, north-eastern Italy) in 1982, with the goal to save houses and villages damaged and subsequently abandoned after the 1976 earthquake. Many structures were saved from neglect and villages from depopulation; buildings were restored and renovated using local and traditional materials.
Indeed, when setting up an albergo diffuso, maintenance and restoration work is done re-using materials already present in the complex. The apartments are not demolished to make room for ugly, standardized buildings, but rather the goal is to highlight each building's own history and what makes it unique, privileging its vintage features. 
Alberghi diffusi tend to have their ideal manifestation in small borghi (historic villages) surrounded by nature, in rural or mountainous areas away from popular tourist itineraries, where visitors can  slow down, be closer to nature, interact with locals, get to know them and their traditions, and truly contribute to the local economy. 
Let's look at some examples of alberghi diffusi in Italy. 
Albergo Diffuso in Italy - Some Options on Where to Stay
MUNTAeCARA was created in Apricale, a medieval village in Liguria, near the coast of Bordighera and Ventimiglia on the Italian Riviera. Apricale is part of Italy's network of most beautiful villages and this albergo diffuso, as explained on the website, has restored old buildings "respecting their history and legends, preserving and valorizing the uniqueness of the decor of past ages." Rooms and suites are located inside ancient towers, old cellars and noble residences, maintaining stone walls, wood beams and arched ceilings, and are scattered all over the picturesque village center. 
MuntaeCara was devised with the purpose of enhancing tourism, recover and improve the town's urban and architectural heritage.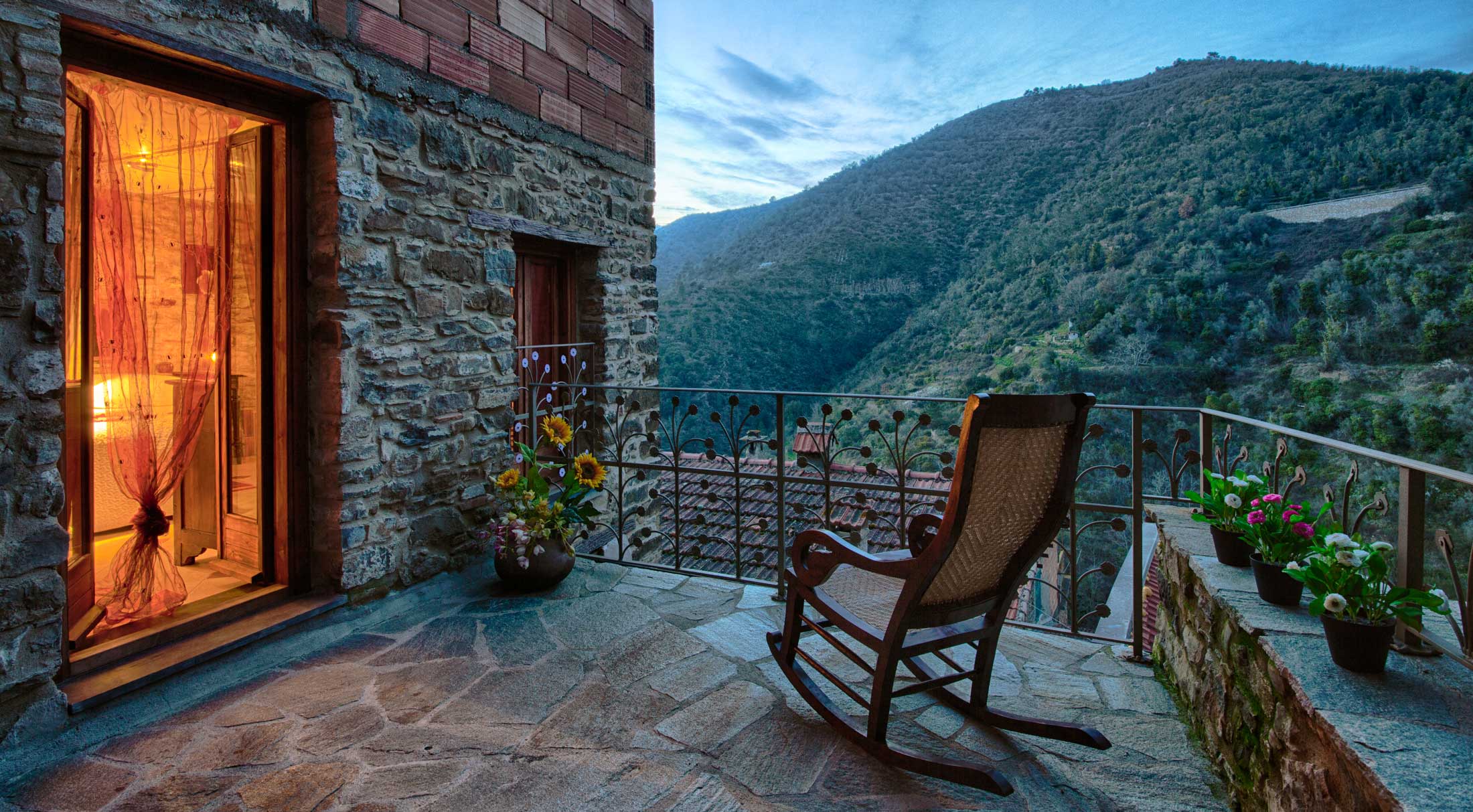 In Puglia's Alberobello, you get to stay in the Unesco-designated trulli, the traditional Apulian dry stone huts with a conical roof. Managed by Trulli Holiday, the buildings are all located in the historic center, in the "Rione Aia Piccola", the oldest and most charming district in town. You can choose between accommodations with or without kitchens. 
https://www.trulliholiday.com/en/
Borgo dei Corsi is located in the Tuscan village of Raggiolo, immersed in the green of the Tuscan woods in the unspoiled mountain environment of the Casentino valley, near spiritual places like La Verna and Camaldoli, and less visited towns like Poppi and Arezzo. Not your usual Tuscany, but perhaps better right because it's outside the popular tourist itineraries. 
Borgo dei Corsi is made of a series of apartments completely restored using traditional materials (stone, wood, exposed brick, etc.) and maintaining the typical features of Tuscan architecture. It includes a common use pool and a restaurant.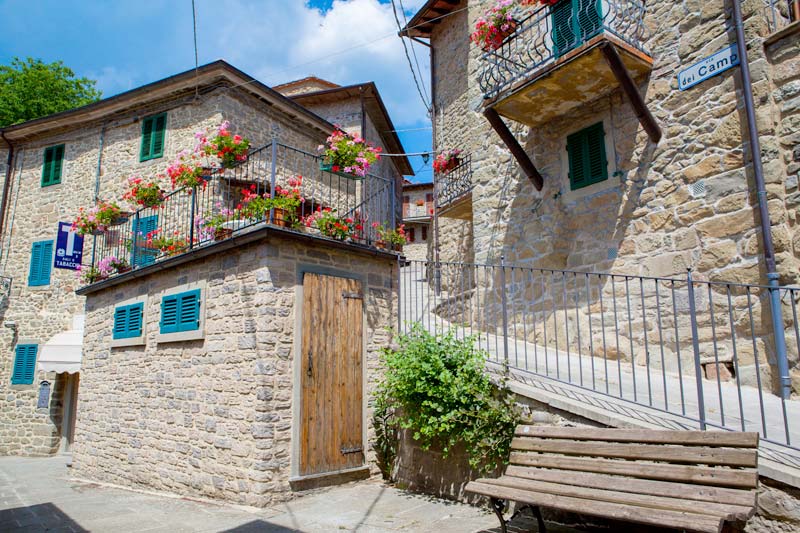 https://www.borgodeicorsi.it/en/
The first Albergo Diffuso of Basilicata is located in the natural landscape of the Lucanian Dolomites. With its 13 houses scattered around the town of Pietrapertosa, Le Costellazioni Lucane offers stays in buildings ranging from the classic country house to the old post office, some carved into the rock, others set among ancient alleys, in stone and wood. Others still are in the Rabata, the Arab quarter. Here, it's easy to socialize with the local people and feel as if you were a resident.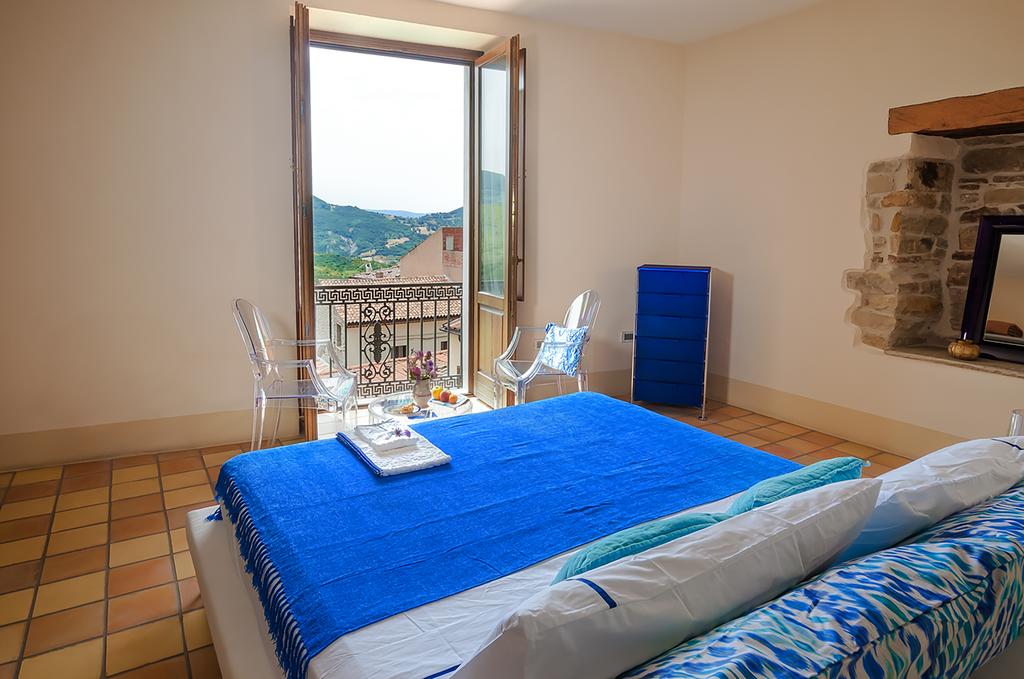 https://lecostellazionilucane.it/
Finally, one of the most famous albergo diffuso in Italy is Sextantio, located in Santo Stefanio di Sessanio, a fortified medieval village in the mountains of Abruzzo. Twenty years ago, traveling on his motorbike, the Italian-Swedish entrepreneur Daniele Kihlgren came upon this Abruzzese hilltop village in the Gran Sasso-Monti della Laga National Park two hours from Rome and was mesmerized. At the time, only about 100 residents of the original 3,000 still lived there. Kihlgren bought a quarter of the houses and buildings and began restoring them, maintaining the architectural, historical and philological features (performing what is called a 'conservative restoration') and turning them into an 'albergo diffuso'.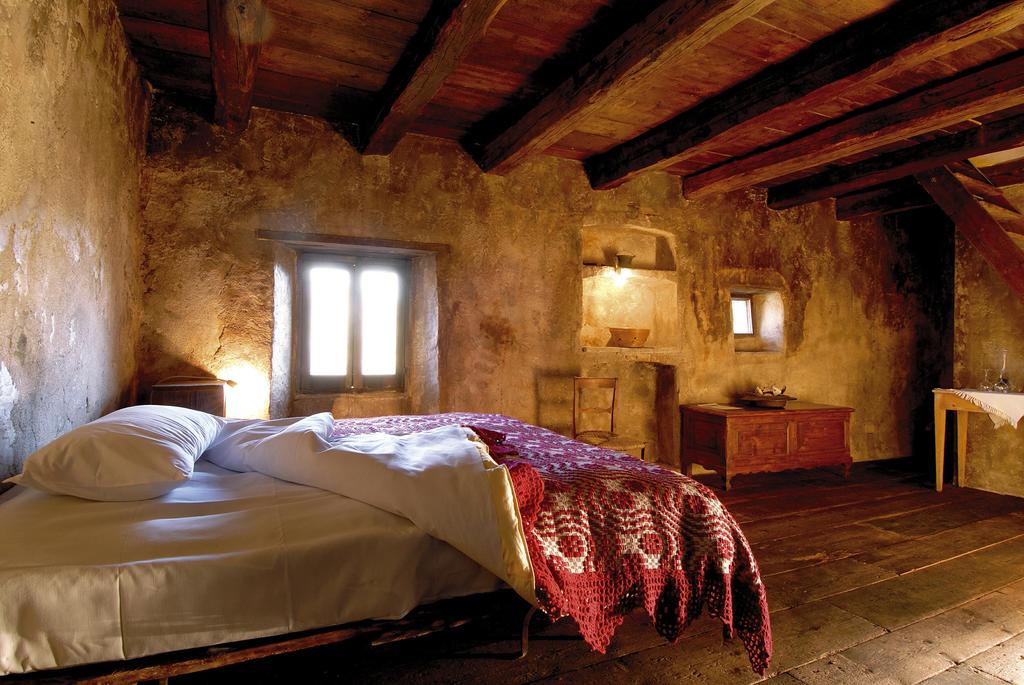 https://www.sextantio.it/santostefano/abruzzo/
Those who opt to stay in an albergo diffuso are often looking for not just nature, peace and isolation; they often want to discover the real Italy, that precious Italy away from the spotlight, and the people who live in it.