Black Friday mania in Italy is taking a backseat to the bigger-picture mood: 90% of Italians are concerned about the rising cost of living, 79% about climate change and 78% about the Russia-Ukraine war, creating a general reluctance to splash out on gifts this holiday season, according to a new report from consulting firm Bain & Company Italia, carried out in collaboration with survey platform Toluna. 
Titled the Italy Shopping Outlook, the report surveyed more than 1,000 Italian adult consumers on their holiday season spending habits and plans. Around 80% of the respondents said they will curtail or contain their Yuletide purchases this year, with 50% explicitly stating that they plan to cut back. This was true across nearly all income brackets — with the exception of the recession-resistant affluent, or those categorized by the surveyors as "high-income." (60% of that group expects to spend more than they did last year.) 
Who's spending, how much, and on what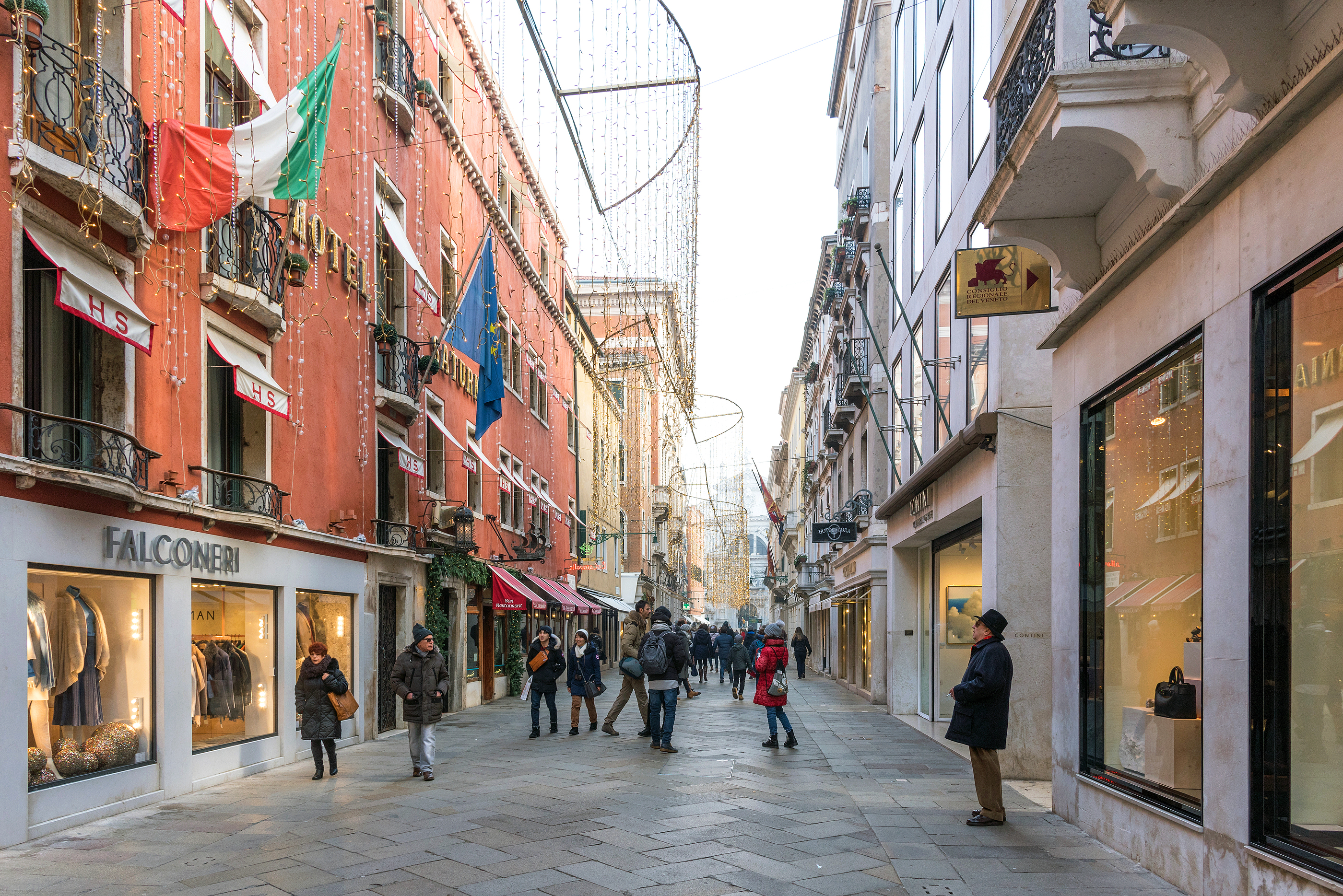 Individuals' budgets for holiday spending this year are hovering around an average of €260, with men tapping out around €282 and women, €234. (Again, there was a sharp trend-bucking among the highest-income earners, who are expected to spend closer to €845.)
58% of those surveyed plan to do most of their holiday shopping during the Black Friday period. Women are primarily planning to spend on clothing, food and beverages, and personal care products, while men are leaning toward electronics. But apart from food and beverages, all of those categories are taking a hit this year, with electronics in particular knocked down a few notches: Gifts in that category are 8% less popular than last year.  
The legacy of lockdowns and time at home over the past two years seems to have impacted the average wish list: Books, household products, and travel and vacation sales are all on the upswing. 65% of Italians booking travel plans say they plan to stay within Italy for now.
The report also reflected how Italian approaches to shopping are shifting. While a majority of those surveyed still like to shop in-store — welcome news for local merchants and merrymakers — most Italians (62%), including brick-and-mortar devotees, say they conduct research online ahead of their in-store visits.
Climate change and overconsumption are top of mind, too — particularly for the youngest (Gen-Z) and oldest (Baby Boomer) groups, 89% of whom professed concern about it. Across the board, 45% of consumers said that sustainability was a top consideration when making holiday purchases.
 
Black Friday in Italy: the footnotes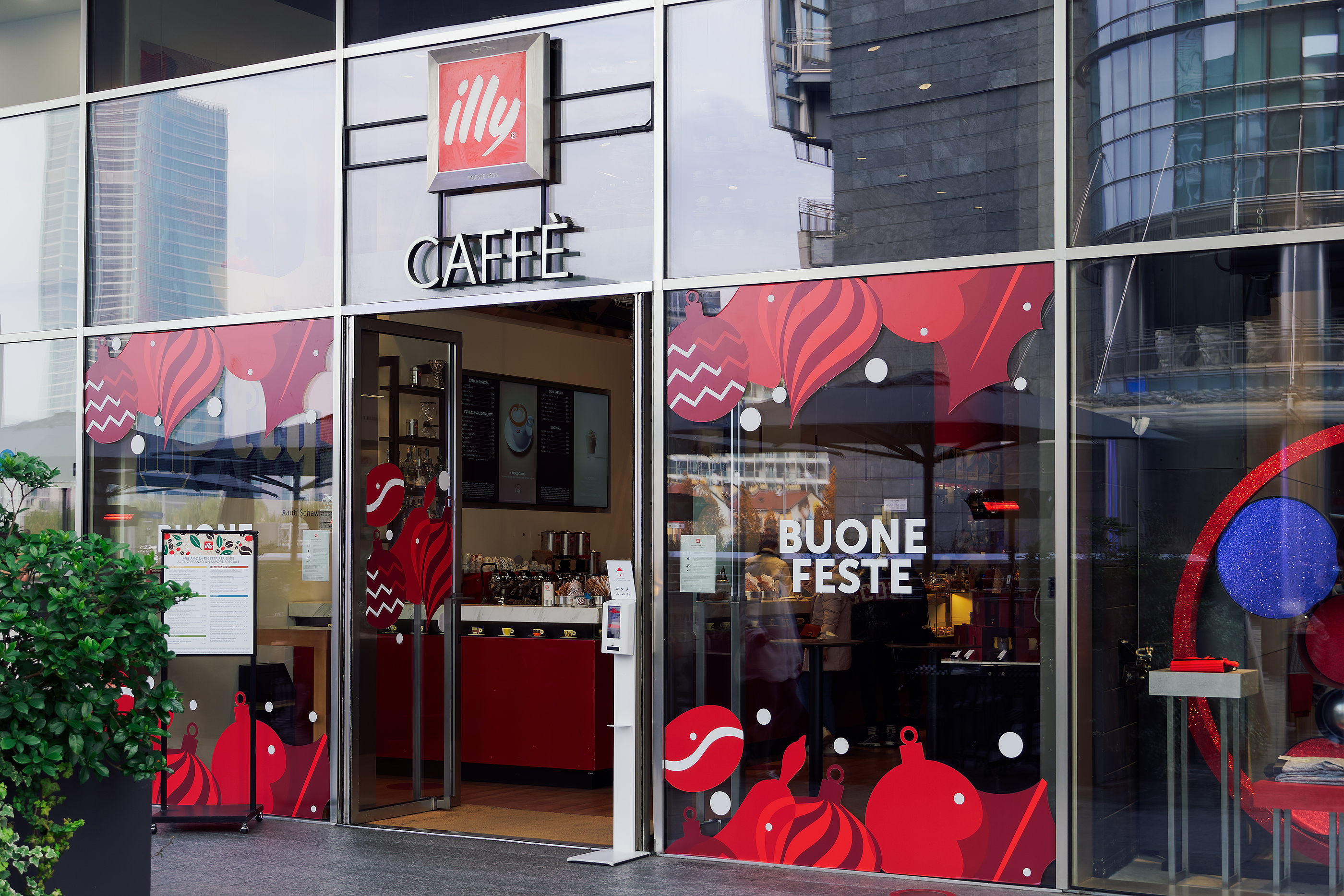 "Black Friday" is a relatively new phenomenon in Italy, but is now almost as widespread as the customary day-after-Thanksgiving consumer showdowns in the United States. While it's nominally on November 25 this year, the demarcation points of exactly when Black Friday begins and ends are ever-blurrier, just as they are stateside. Pre-pandemic, journalist and fashion critic Vanessa Friedman wrote that Black Friday has "leapt beyond United States borders to establish itself in other countries and continents, to become just another shopping day in a sea of shopping days." 
In Italy, Friedman's take holds up. The nebulously defined deep-discount period stands in stark contrast to traditional Italian saldi (sales), which originated during the Fascist regime (though back then, they were not yet in their current form of strict seasonal regulation). Saldi as Italians know them now take place in clear-cut, region-by-region timeframes, outlined by the business confederation Confcommercio, in the periods between the first Saturday of January until February 28, and the first Saturday of July until August 31. 
"Black Friday"— in English — may be all over shop signage in Italy in November, but it hasn't been recognized in any official capacity. Unlike during designated sale periods, shopkeepers aren't obligated to slash their prices; until recently, in fact, merchants hawking Black Friday discounts could be fined up to €1000 for violating laws that prohibit sales promotions in the 30 days leading up to the government-regulated saldi periods. This only changed in 2016, when the City of Milan approved the request of a merchants' association to participate in Black Friday without the risk of being fined. The group advanced their claim by citing overwhelming competition from major e-retailers. 
Today, after the City of Milan's deliberation, merchants all over Italy can choose whether or not to participate, with neither obligation nor risk of penalty.