By chance and by good fortune: that's how Paul Turner and his wife Sandra, Australians from Melbourne, became homeowners in Italy…in only three months! 
As regular visitors to il bel paese for years, Paul and Sandra often talked about buying property in Italy, but they were put off by prices in regions such as Tuscany. In 2016, having already traveled widely in most of the main tourist areas of Italy, they were keen to explore somewhere different, and organized a one-month holiday in Le Marche and Abruzzo. One day, on their way to explore the high plains of the Majella in Abruzzo, they stumbled upon a little village on the edge of the Majella mountains, Pacentro, which they immediately liked. On a stroll up to the castle, Paul tells us, they happened to go past a house with a 'Vendesi' sign. Three months later, they owned the house. 
"It could be argued that we did it all wrong: we didn't use an agent or an Italian lawyer, we didn't actually go into the house before purchasing it, and we fast-tracked the early stages of the purchase process," Paul recalls. "However it felt right and it all worked for us. It was one of the best decisions of our lives and it has been a great joy to be part of the community of Pacentro near Sulmona in Abruzzo."
Let's hear directly from Paul how it all went.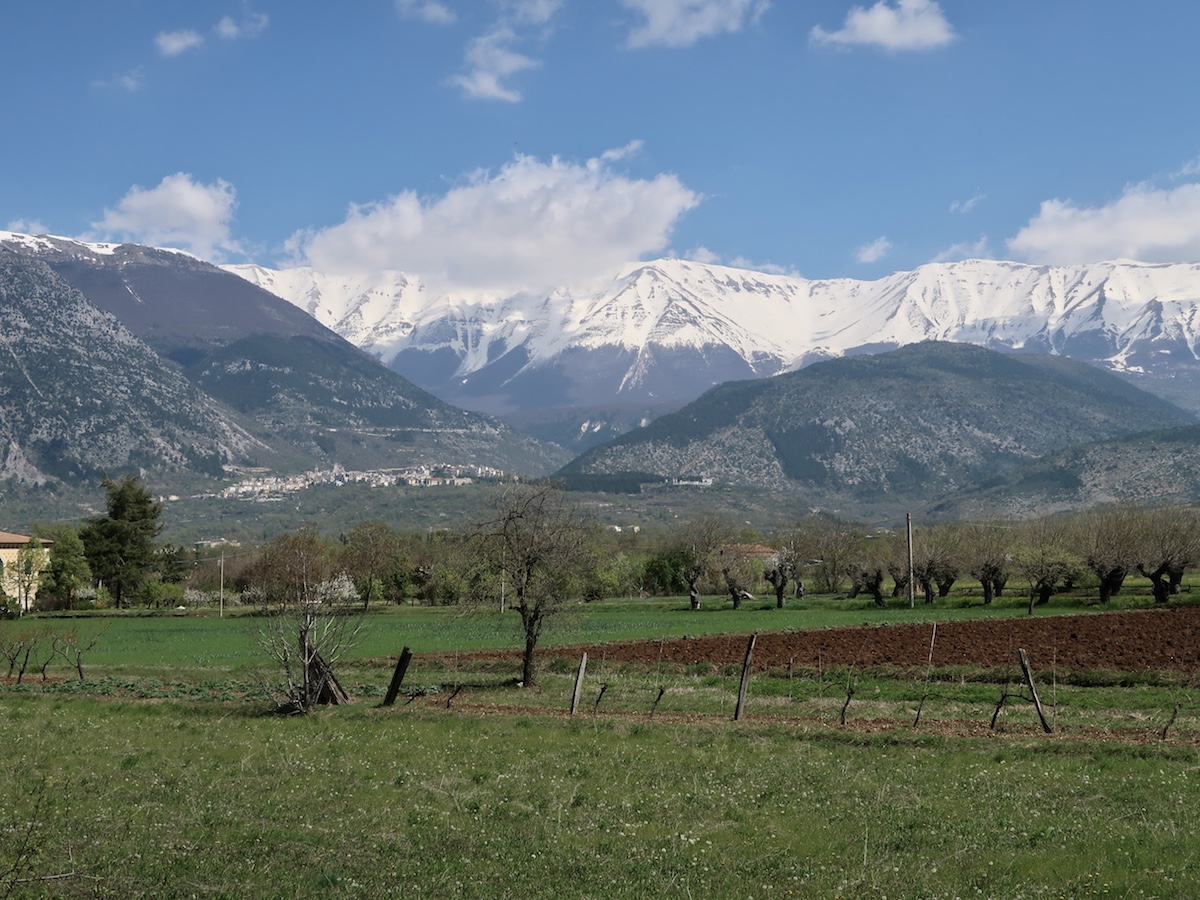 Why did you decide to buy a house in Italy and why did you choose the Abruzzo region specifically? 
My wife and I had often joked about buying a place in Italy, but the prices we had seen in real estate windows in Tuscany were daunting. By 2016 we had travelled widely in most main Italian tourist areas and were looking for something different. 
In September 2016 we thus spent two weeks in the lesser known region of Abruzzo, and we loved it. The fact that it was well off the tourist track and free of the hordes of overseas tourists that almost choke some Italian cities was a great plus for us. It also had far more glorious wild scenery than we were expecting. 
By chance on a day trip one day we stopped for morning coffee in Pacentro, a village on the edge of the Majella mountains in Abruzzo and we took an immediate liking to it. On a stroll up to its stunning 14th century castle we happened to pass a modest house with a "Vendesi" sign in the window in a great position with excellent views. We took a few pictures of the house and the "For Sale" sign and a couple of days later we came back and explored the village a bit more. However it wasn't possible to inspect the house at short notice and our holiday was almost over. But we had started to dream!  
We returned to Australia - but three months later we owned the house!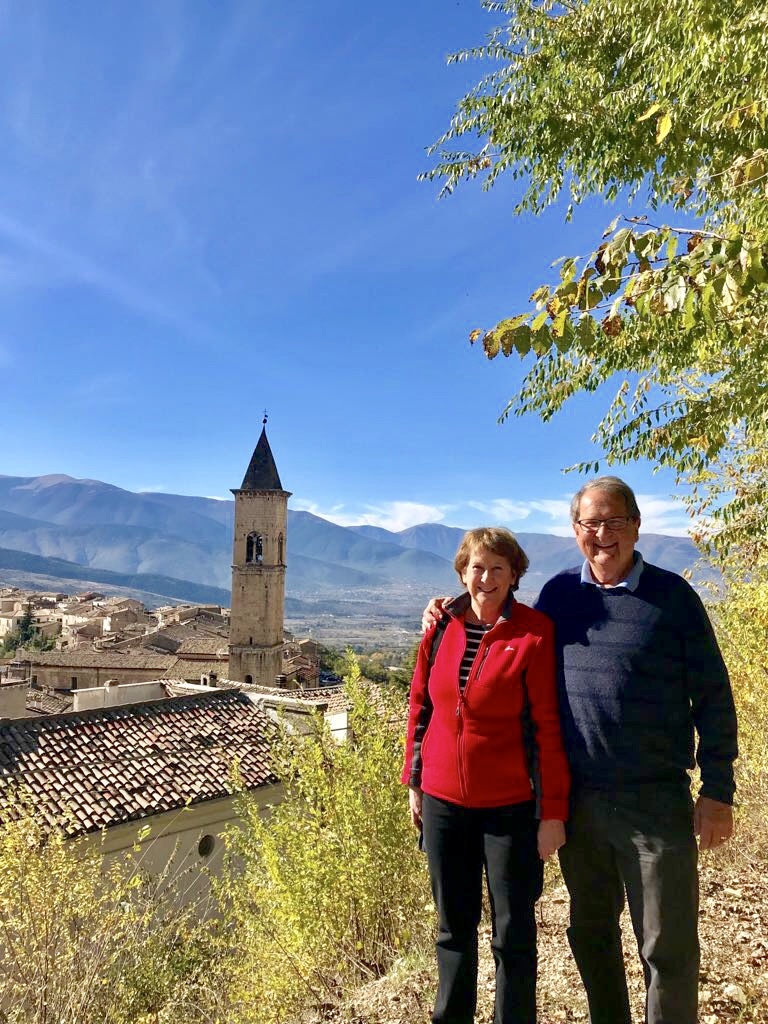 Wow! We are intrigued. How did you go from dream to reality?
After heading back home to Australia, we spent quite a bit of idle time online researching the village, the Italian process for purchasing property, the costs of maintaining an Italian property, and our right to own a property as Australian citizens. We established that the village was not one of the many villages in Italy slowly dying and that there were plenty of cultural events and social activities. Transport links, easy access to a larger regional town, and distance from Rome's international airport were also important factors. I then decided to ring the Italian mobile phone number on the "For Sale" sign, largely out of curiosity to see what might happen. I got onto a lovely retired professional couple living near Naples and we had a great conversation in Italian. The house had been their much loved family holiday home for over 25 years.  
We were pleasantly surprised at the price (under €100,000) and in later conversations reduced this further by €10,000.  Research told me this was perhaps a bit pricey for a 3 bedroom/2 bathroom terrace house with a cellar, but it had good central heating and it came fully furnished and stocked, right down to bedding and kitchen utensils. It also needed no major work done and was in a good position with parking close to the house and great views. The owners immediately sent us photos of the inside of the property and the legal floorplan (planimetria). We replied that we remained interested but had many questions, so they agreed to drive to the property and make a video of the house for us while answering our questions directly. This was fantastically helpful and we decided to trust our instinct that the information was all genuine and legitimate. We made the decision at this stage that we would like to purchase the property and entered into the next stage of negotiations.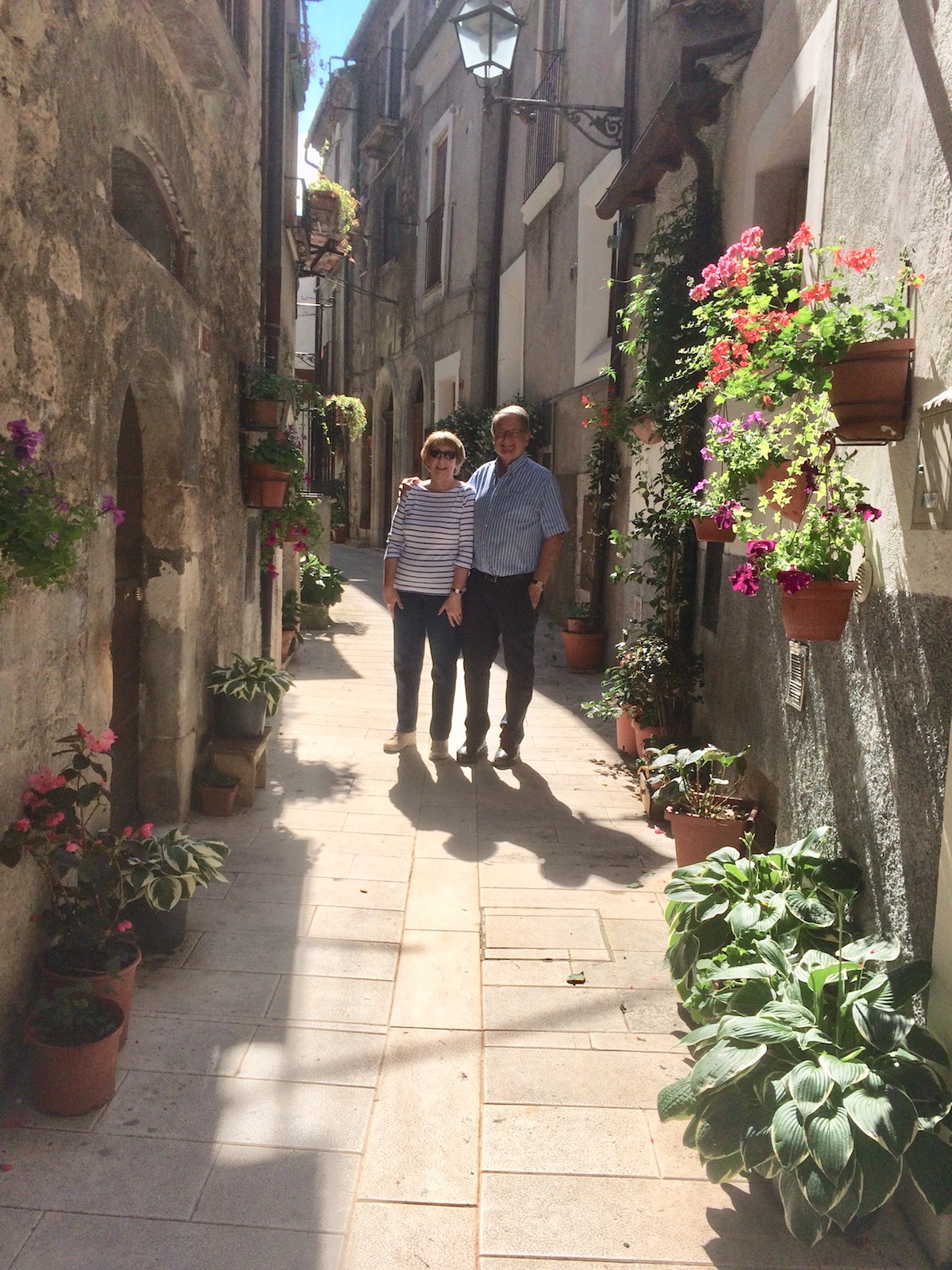 What were the main difficulties during the purchasing phase?
We engaged straight away a local notary ('notaio'; an Italian official responsible for managing property transactions) to make an early check of the title and other legal documents and we also engaged a "geometra" (basically a surveyor) to do a condition report on the house. We also agreed to skip several preliminary stages of the purchase process (i.e. the formal purchase offer (proposta), the preliminary purchase contract (compromesso), and the payment of a deposit) - however this was only possible because we were confident of the genuineness and goodwill of the sellers.  However, we then struck an unexpected obstacle to do with our right to buy property in Italy. Recent Australian legislation made it harder for foreigners to buy property in Australia, impacting our Italian property rights. It took a month to resolve this and some extra notary fees, but by late December all the documentation was ready for the final stage: the formal signing of the title deeds (the rogito).  
We flew to Rome for this in the presence of the notary and the sellers. We had to transfer the necessary money and the legal fees and Italian property taxes to the notary beforehand. We also had to obtain Italian "fiscal codes" (codici fiscali) without which few official Italian transactions take place. The notary also had to be confident that my Italian was good enough to understand the key documents - otherwise we would have had to pay to translate them into English and have an interpreter at the signing.  By 4 pm on December 29, 2016 the property was ours! We then celebrated with the sellers over a glass of Prosecco!  
Tell us about the moment you entered your newly purchased Abruzzo home for the first time. 
After the signing, we headed off by car to Pacentro and with great excitement opened the front door two hours later.  Not only was everything as we expected it, but friends of the previous owners had stocked the fridge, left a warm spinach and ricotta tart on the kitchen bench, and turned on the heating. We quickly found that the goodwill we had engendered with the previous owners throughout the process had been reported widely in the village, and this proved to be invaluable. The locals saw we were genuine in our love of things Italian and committed to the village and learning Italian. As a result we were warmly welcomed and made some good friends. This has been as important to us as the successful house purchase.  The only glitch so far has been Covid - which no one could have predicted. Until Covid came along, we were using the house for between two and four months a year.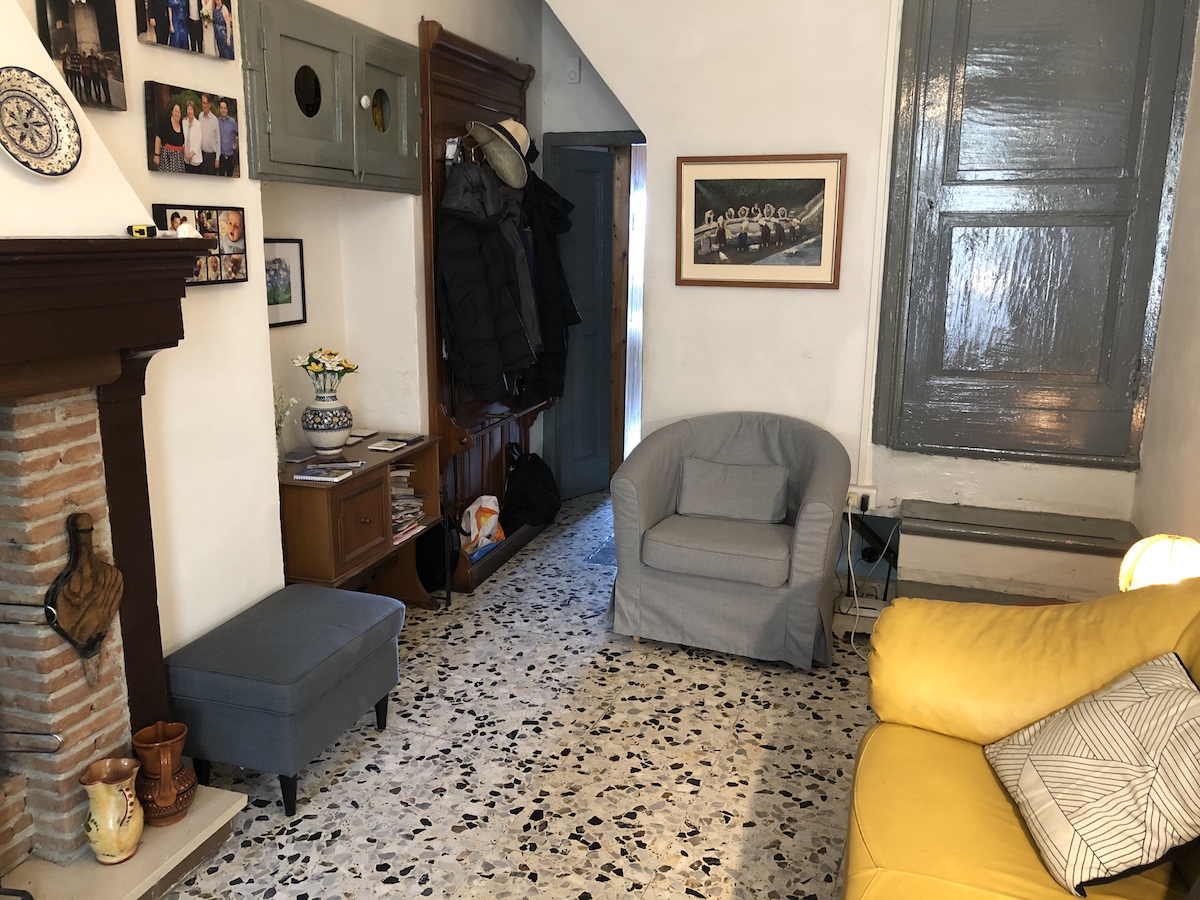 What are your tips for someone interested in buying a house in Italy? 
Seriously consider less touristy areas, because of price, because of the warm welcome to new community members, and because of the richness of community life in lesser known Italian towns and villages.
At least an intermediate command of Italian will greatly facilitate the purchase process and your integration into the local community.  
It is certainly possible to buy a property without an agent and without high legal fees, but a good notary is critical.
Consider a condition report of the property by a local geometra.
Research the village for signs of growth to avoid buying in a dying village (of which there are many), even if the price is low.
It is really worthwhile paying to purchase the property fully furnished and stocked (this is very common in Italy) and definitely check that there is good heating for winter.
Australia is party to a European visa agreement which means that we can spend up to six months a year in our house in Italy without visas or residency permits. This simplifies bureaucratic arrangements greatly.  It is important you confirm your rights to live in Italy, whether part-time or full-time.
Our experience has been overwhelmingly positive! Buying was one of the best decisions of our lives and it has been a great joy to be part of the community of Pacentro. Indeed "per caso e per fortuna"!
Thank you, Paul and Sandra, for sharing your experience with Italy Magazine readers.