Pacentro (Abruzzo)
Pacentro is a village of the province of L'Aquila, in Abruzzo. It is a well-preserved historic medieval village located in the central part of Italy, several kilometers from the City of Sulmona. Pacentro has been nominated as one of the most beautiful villages in Italy. The village lies in the Apennine Mountain Range on a plateau consisting of small hills 650 meters (2,133 ft) above sea level. The castle sits on one hill (Colle Castello) at one end of town and the other hill (Colle San Marco) is where the old Church of S. Marco used to sit. Pacentro is part of the Majella National Park and is renowned for its springs and fresh mountain water that comes from the snow of the Majella. In Pacentro, artistic handicraft boasts a centuries-old tradition: the working of white stone from the Maiella, small terracotta figurines for cribs, crochet work and the Abruzzi women's' traditional costumes.
What you can't miss in Abruzzo
Where is Pacentro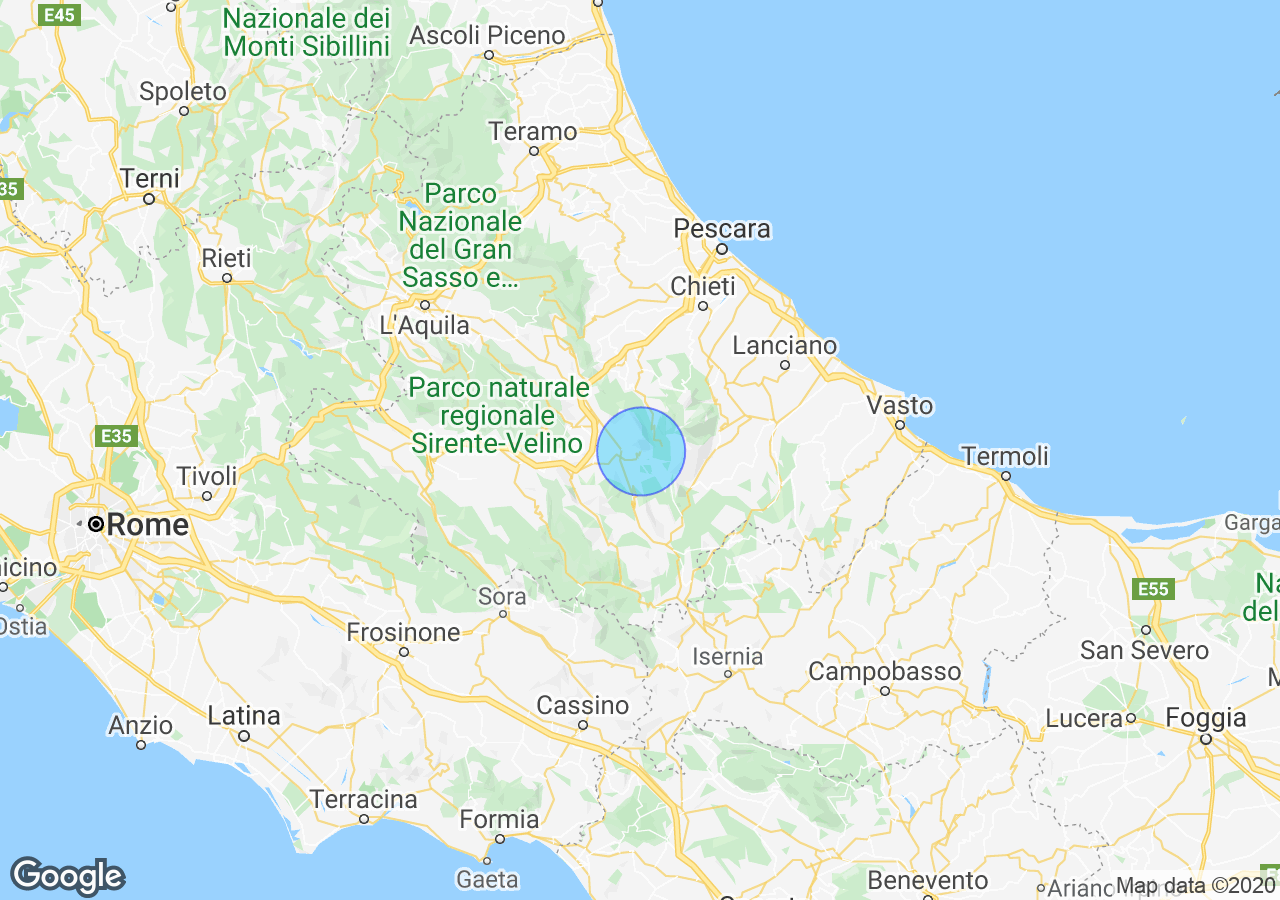 Top Experiences in Abruzzo
Best places to stay in Abruzzo
Properties for sale in Abruzzo
What others are saying about Abruzzo
Hello there,
Can anybody please recommend a good English speaking conveyancing solicitor/ lawyer in the Abruzzo please?
TIA, Nick 
what costs is a tenant expected to cover when renting in italy - are the costs consistent throughout italy with a rental board etc.
garbage tax, major repairs- like roof leaks, imu, water, electric, cosmetic - painting 
Hello Everyone.  I currently live in Southern California and next year, I'm preparing to go to Ripa Teatina, Chieti, the home of my Grandmother's family and would like to start conversing with someone living there.  Is there anyone out there who would like to connect, please?