Pescara (Abruzzo)
Pescara is the capital city of the Province of Pescara, in the Abruzzo region of Italy. The main commercial street of the city is Corso Umberto I, which runs from Piazza della Repubblica and reaches the seacoast at Piazza Primo Maggio. The rectangle that it forms with Corso Vittorio Emanuele II and Via Nicola Fabrizi encloses the main shopping district, where several of the best fashion shops are located. Corso Manthonè, the course of the old Pescara, has, for many years, been the center of the nightlife of the city. To the immediate south of the mouth of the river is the marina. The territory of Pescara, as with the other four provinces in Abruzzo, preserves an important natural endowment: the National Park of Gran Sasso and Monti della Laga, the Majella National Park, the natural reserves of Pineta di Santa Filomena, Valle dell'Orfento, Lama Bianca di Sant'Eufemia a Maiella and Piana Grande della Majelletta.
What you can't miss in Abruzzo
Where is Pescara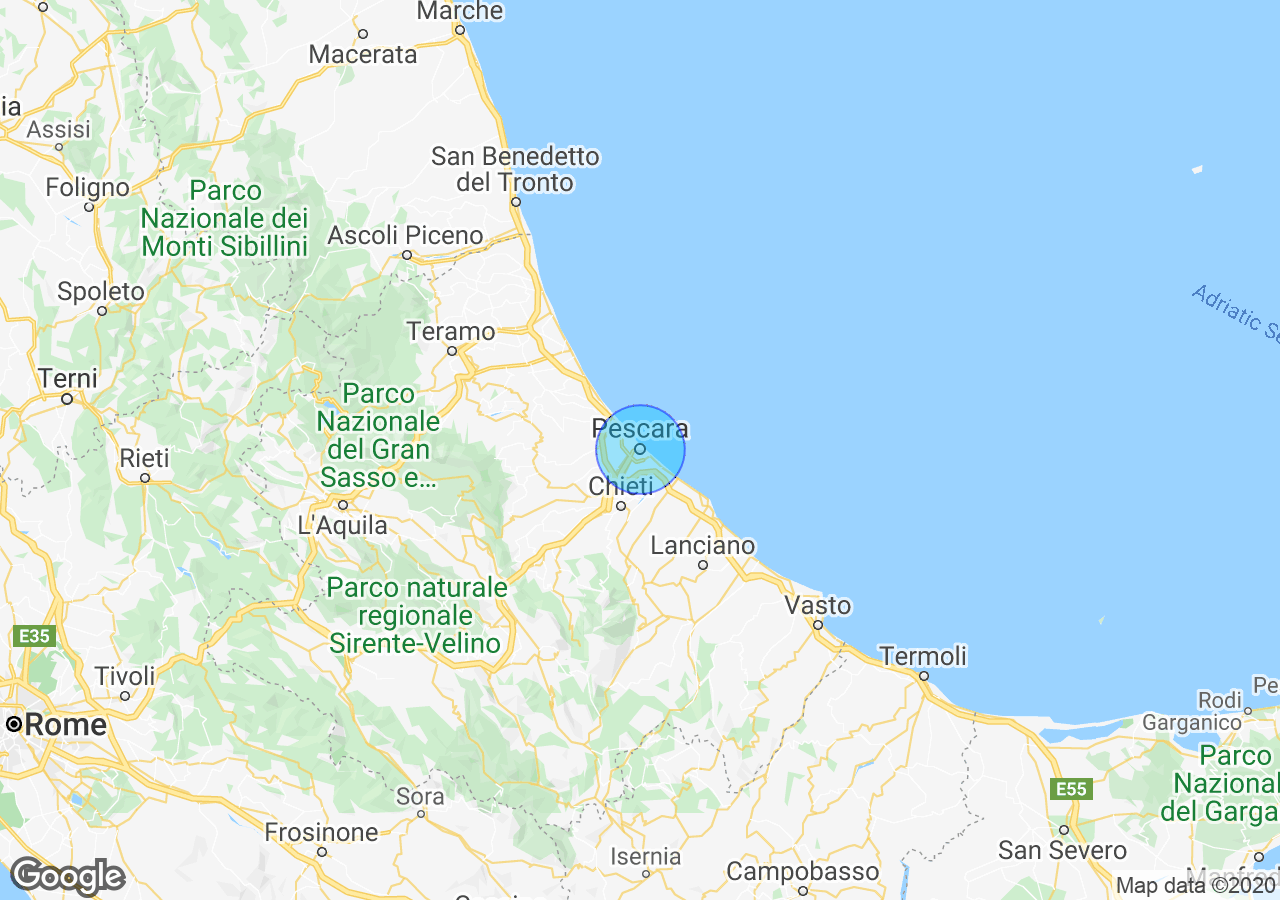 Top Experiences in Abruzzo
Best places to stay in Abruzzo
Properties for sale in Abruzzo
What others are saying about Abruzzo
Hello there,
Can anybody please recommend a good English speaking conveyancing solicitor/ lawyer in the Abruzzo please?
TIA, Nick 
what costs is a tenant expected to cover when renting in italy - are the costs consistent throughout italy with a rental board etc.
garbage tax, major repairs- like roof leaks, imu, water, electric, cosmetic - painting 
Hello Everyone.  I currently live in Southern California and next year, I'm preparing to go to Ripa Teatina, Chieti, the home of my Grandmother's family and would like to start conversing with someone living there.  Is there anyone out there who would like to connect, please?