Torcetti (or Ciambelline) al Vino: Ring-Shaped Cookies for When Guests Come Calling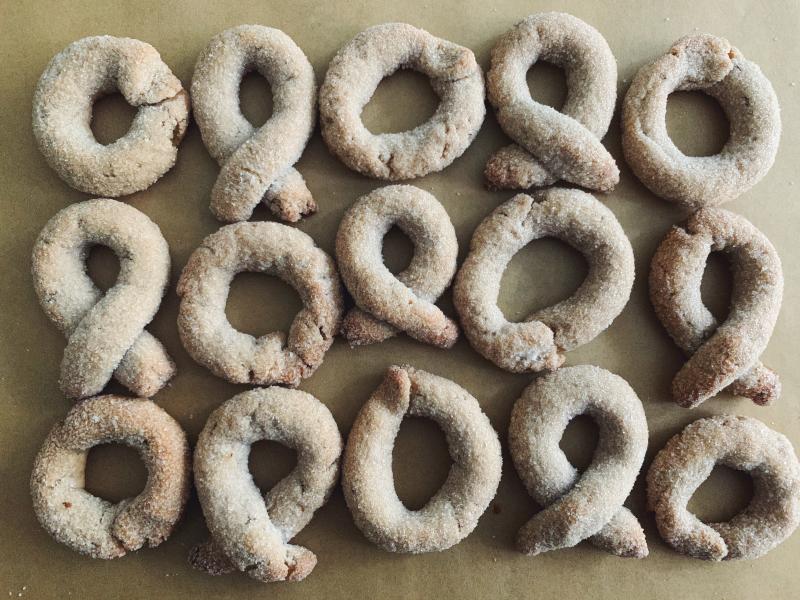 Cooking Time
20 minutes (plus 30-40 minutes assembly time)
Ring-shaped cookies made with olive oil and wine are common throughout central-south Italy. They are cookies that, in spite of their plainness, bring back sweet memories for many of us who hail from this part of the boot. My paternal grandmother, who was from Isernia (Molise), made hers with white wine. She would roll out the shiny dough into thin ropes, twist the ropes together, and form them into small rings. They were dense and not too sweet, finished with an egg glaze.
This is Premium Membership Content
Subscribe today to gain unlimited access to all of our exclusive Italy intel and much more. For less than the cost of a cappuccino per week, you'll have access to invaluable insights and resources that will enhance your Italian experience.
Join now and start exploring Italy like a local!