Choosing a dramatic location – such as one of the many dreamlike spots along the beautiful Costiera Amalfitana – and the right dress are crucial key-points for an unforgettable wedding, to be a story for the ages. Yet, when memories start to fade away, having great pictures to keep alive the details and the full charm of the event is an essential help. This is why, working as a wedding photographer is an important task. We asked Valeria Manzoni – a Neapolitan photo-reporter who decided to fully devote herself to wedding photography when her daughter was born 7 years ago, launching her studio Valeria Manzoni Fotografia – to tell us about her career chance and to share some useful tips to look gorgeous on one's wedding photos.
Ciao Valeria, thanks for accepting to answer our questions about your job. You've been working as a wedding photographer over the last ten years, at the very least. How did you decide to devote yourself to this job? 
Photo-reporting was too demanding with a baby and income was always uncertain, while there was – and there still is – a huge demand for wedding photographers in Italy, both by Italian couples and people from abroad who decide to get married in Italy. I started by necessity but then it quickly became a passion, since I put much of my previous experience as a photo-reporter into this. I don't like posed pictures much and I prefer to tell a story mostly through spontaneous images. On a wedding day, there is so much going on. So, as a photographer, I do many different things: portraits, reportage, food photography and more!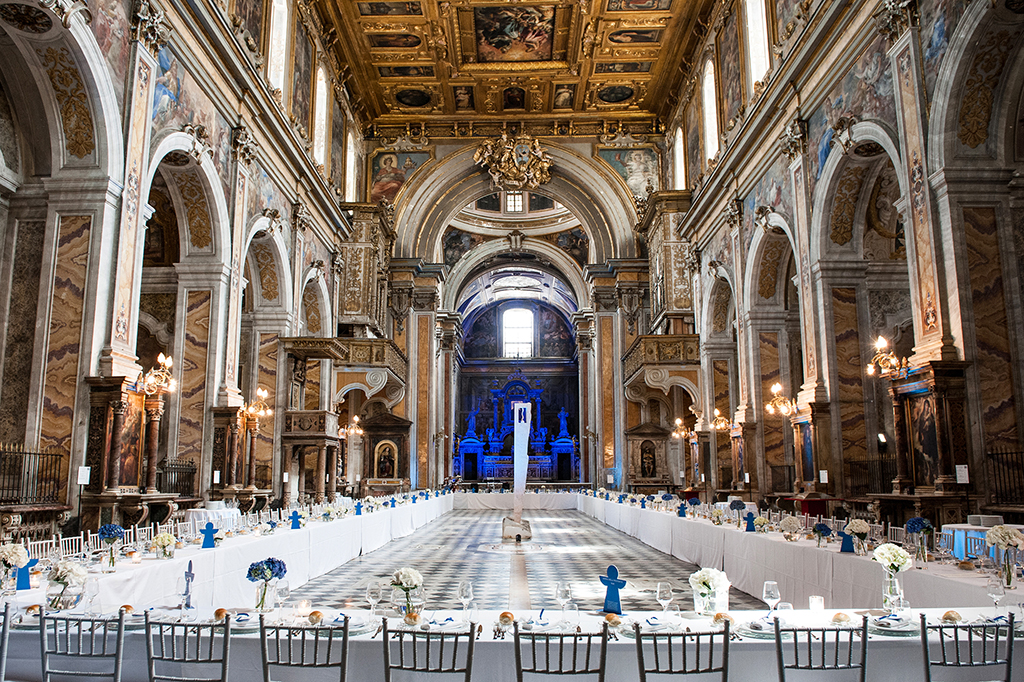 [Photo by Valeria Manzoni]
Has your job changed a lot over the years? Is it still popular getting married in Italy?
In Italy, get married still is a major moment in people's life.Yet nowadays the age has increased; brides and grooms are usually older and wiser, thus weddings are bound to last longer. Or, at least, it usually is so. Yet, it also happened that a groom left his spouse after only two weeks I took their wedding photos!
Which are the main pros and cons?
Planning the work and personal schedule is easier, since wedding dates are usually set with huge advance. Yet it is a tough job: it starts from the very first encounter with the couple, since you have to understand which are their desires and their expectations. Usually, they come to my studio because they like my informal style, yet sometimes they have specific needs or requests.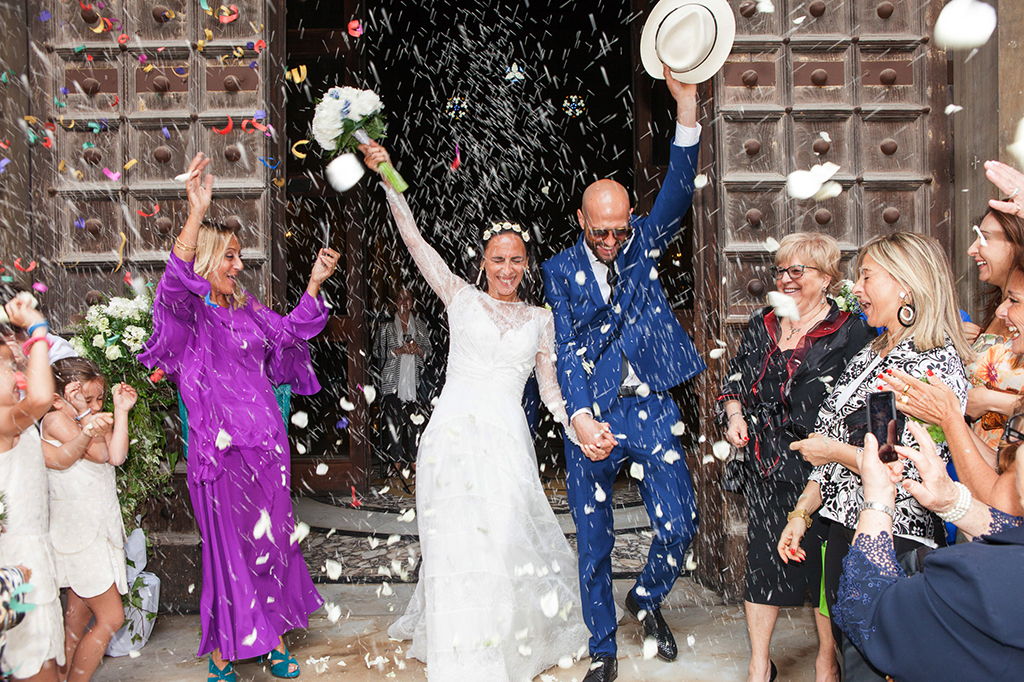 [Photo by Valeria Manzoni]
Is it different working with Italian or foreign couples?
Well, usually what is different is their approach to getting married. Italian couples still want to include a deep ritual meaning to the wedding, and it mainly involves family and tradition; brides and grooms sleep in their own family homes the night before and get dressed there, helped by parents and bridesmaids or receiving family visits; I have to document all this, taking pictures of every step. Food is very important to Italians, too; they usually have long lunches or dinners with elaborate menus. Foreign people mostly choose Italy for its natural beauty and its historical heritage: they look for beautiful churches, stunning sceneries and are more interested in having fun with friends. Usually getting dressed and preparation is shared with friends in a hotel room and they mainly focus on the after wedding party with music and drinks. This is why they usually prefer the scenic coastal area between Sorrento and Amalfi, full of wide, charming hotels and locations, rather than the city.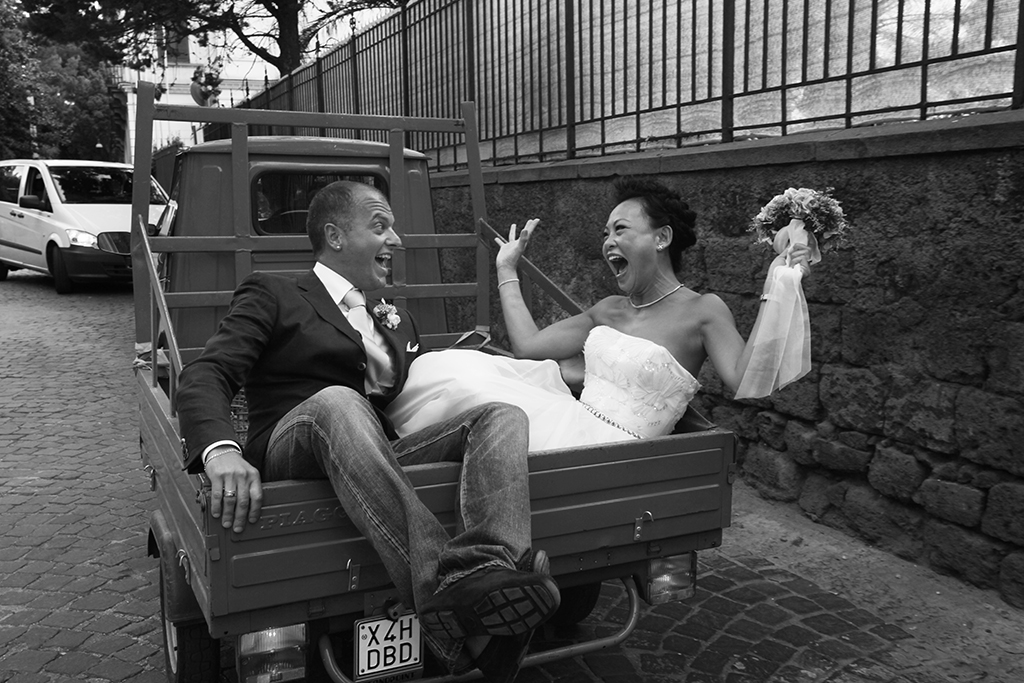 [Photo by Valeria Manzoni]
Can you share some of your favorite locations?
I love the Baroque church of Santa Maria al Faro in Naples, facing over the small harbor of Marechiaro. The Grand Hotel Excelsior Vittoria in Sorrento and Villa Cimbrone in Ravello are stunning locations for elegant, sophisticated weddings. Yet – also to keep costs down – many couples are now opting for the boho-chic style, choosing a countryside location such as a beautiful agriturismo and a rural setting: a simpler dress, wild flowers' bouquet, hearty food and a relaxed atmosphere.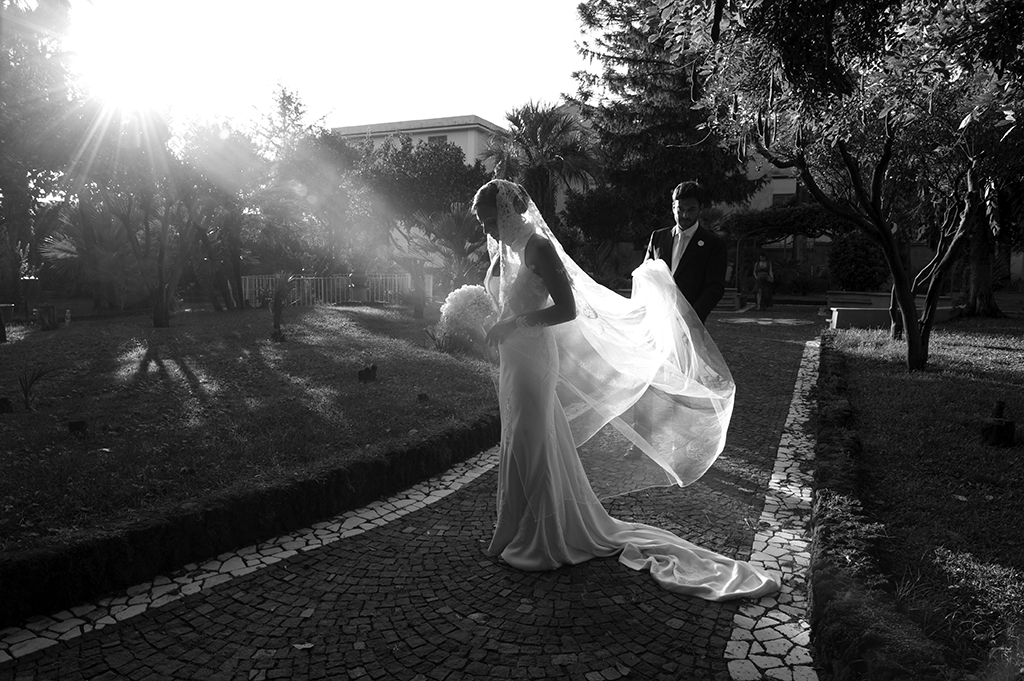 [Photo by Valeria Manzoni]
Did you have a wedding in particular that you absolutely loved to shoot? 
I loved taking pictures of the wedding of Ermanno and Wendy. He's Italian, she's from Hong Kong and they live there yet they chose to get married in Sorrento. They invited their friends from abroad and it was really great fun. After the civil rite, they went to the small Sant'Agnello harbor to board on a caïque (a large wooden boat) sailing to the restaurant in the beautiful Nerano bay. They started toasting and partying on the boat and the bride tossed the bouquet from there.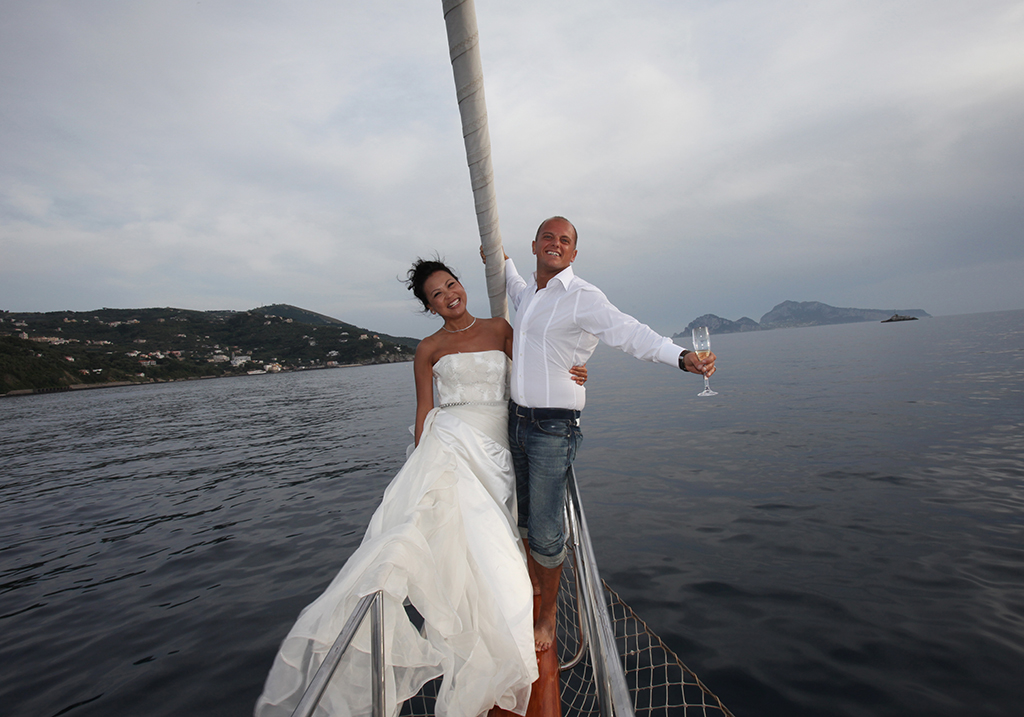 [Photo by Valeria Manzoni]
Have you ever recieved any weird requests? 
Recently, many couples have asked me to shoot the so-called "pre-wedding" photos, taking pictures of them in the places where they first met or where a major moment of their relationship happened. Yet, sometimes it was in a different city so it can be hard to manage! A bride asked me to take pictures of her coming out from the sea, with her beautiful dress on. Of course, this was on the day after the wedding! Another one was very fond of her dog, so she wanted many pictures of the two of them; the groom was not part of the shoot.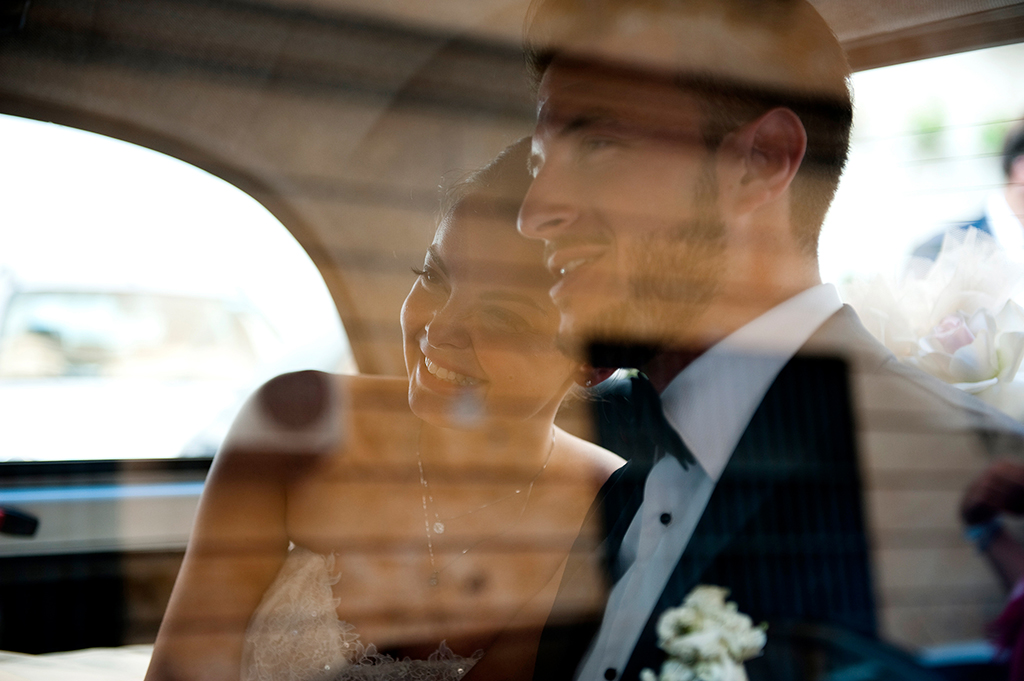 [Photo by Valeria Manzoni]
Lastly, could you give some tips to look gorgeous in one's wedding photos?
First of all: devote some time to your photographer; taking great pictures requires time and attention. For brides: Invest in professional hairstyling and makeup! They have to last until the end of the wedding day and must be carefully executed. Avoid exaggerated, intense makeup as well as poufy dresses or sleeveless ones unless you're in perfect shape. I usually suggest to opt for soft fabrics and loose lines, and to wear a bodice underneath: they do miracles! White or similar colors are the most common of course, yet some brides choose different ones. It can be tricky, so what I suggest is to opt for bright colored details such as red shoes matching with the lipstick and the bouquet. In winter times, warmer colors are perfect while for the summer season a lighter palette works well. This year, onion skin and turquoise are the trendiest colors.
SaveSave