John Bensalhia looks at some of the enjoyable ways to spend Christmas in Italy, along with some of the best food and drink packages!
With Christmas a mere few days away, Italy is gearing up to celebrate the festive season in style. There are various articles elsewhere on the Italy Magazine website on fun, memorable events and festivals, but additionally, the domestic approach is a good one.
Let's take a look at five great ways to celebrate Christmas at home in Italy – complete with the help of some tasty food and drink packages!
Leave a tasty treat for Santa
Let's face it – the biggest fans of Christmas are the kids. If you're under 13 years old, then the wait for Christmas morning can feel like aeons. But don't worry parents – there are plenty of ways to keep them entertained until that time.
For example, it's a tradition to find a little snack for Santa when he comes – common treats include nuts, cake and a glass of milk. He'll be grateful for the reward, and as fair exchange is no robbery, lots of presents will be left in return.
For a different kind of sweet treat to leave Santa, the Eataly La Dolce Vita pack is crammed full of confections. Where do you start? Baratti Milano Mixed Fruit Jellies? Deseo Butter Cookies? Duca Alba Honey Cookies?
Plus much more besides. They are all to be found in this sumptuous package. Made with top quality ingredients, the package's sweets are carefully chosen by Italian traditional, family-run companies.
And if Santa gets too full, then I'm sure the young 'uns themselves would like to enjoy the leftover sweets in the selection. A sweet festive treat to be sure!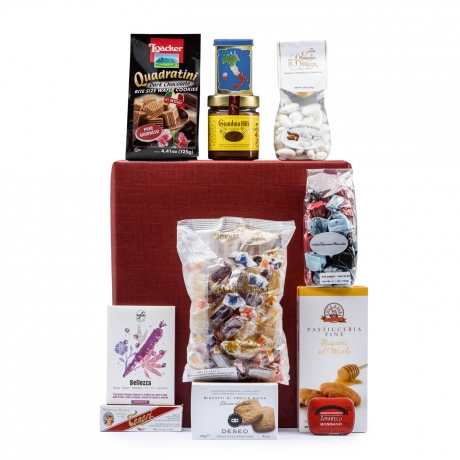 Take Your Peckish Pick on Christmas Eve
Christmas Eve is an interesting one food-wise in that traditionally, no meat is consumed. The chief reason for this is to act as a kind of palate cleanser ahead of Christmas Day during which all kinds of meat are eaten. So the day before, a lighter meal is prepared, which could be regarded as a kind of fast.
That's not to say that these meals are any the less delicious. Italians conjure up some fine seafood (whether it's using salmon, tuna or baccala, for example) and meat-free pasta dishes to great effect.
A perfect accompaniment to the Christmas Eve food goodies is Eataly's Gift Box, which contains a rich and diverse mix of products. Originating from areas all across Italy such as southern Campania or northern Lombardia, there is something to here to satisfy all tastes.
You get a good selection of savoury items such as Ottobratico Olive Oil by Olearia San Giorgio, Mongetto's Basil Bruschetta Sauce or Aironi's Mushroom Risotto. There are also a few sweet products to enjoy after the main course, including  Scyavuru's Apricot Jam and  Mieli Thun's Acacia Honey.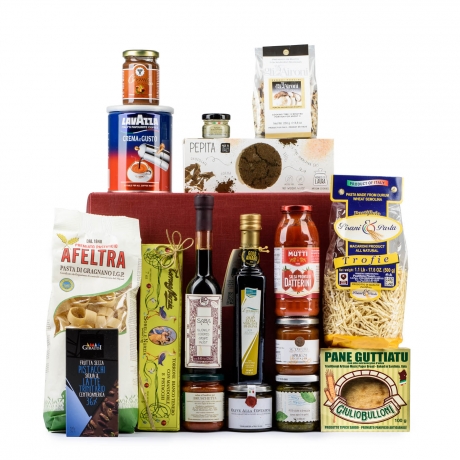 Perfect Pasta on Christmas Day
On Christmas Day, the feast begins. A traditional Italian dinner would of course, include a meat dish – but it would also kick off with a delicious pasta dish.
To help oblige with the perfect pasta dish, then Lasagne alla Bolognese in the Box is a good pick for a romantic Christmas meal for two. Of course, if you're planning something for all the family, then it's worth investing in a couple more packs.
Contained inside are the ingredients required to produce the perfect lasagne, including a recyclable one-way bowl, six dry pasta sheets, U.H.T Béchamel sauce in brik, and specially prepared Bolognese Sauce.
It's a great package which is good for dinner with friends or family lunch, with the kit providing you with everything you'll need to create the perfect lasagne dish! It's also a good gift for any budding chefs in the family!
Put the Box Into Boxing Day
After the mad rush of Christmas Day, it's understandable that some might feel a tad deflated the day after. Full tummies and the occasional hangover are common symptoms of the Boxing Day blues.
But in Italy, the celebrations continue. It's a day on which people can either choose to eat out at restaurants or invite distant family members to tea or meet up with friends that haven't been seen for a long while.
Whether you're with family, friends or on your own, how about breaking open a box of Tuscany's finest? The Tuscany Box contains a wonderful selection of products from the region's micro-producers. In fact, there's enough here to feed four people for a tasty meal.
The delights on offer here include Strozzapreti Pasta (produced by Pastificio Morelli, a Pisa-based, small family-owned business), Formaggio Pecorino Cheese, Extra Virgin Olive Oil, Cantucci (an almond chocolate biscuit) and of course a bottle of fine Tuscan red wine (made with quality Tuscan Sangiovese grapes).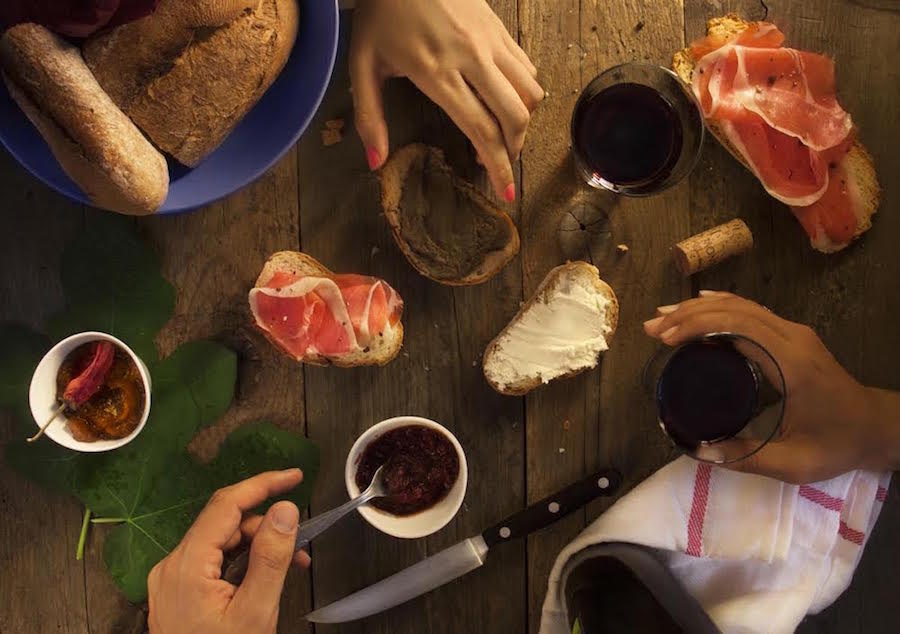 Just the Box for Boxing Day!
Toast 2017 At Home
New Year's Eve celebrations aren't for everyone. They can get too crowded. They can be a bit pricey. And the occasional one can feel like a bit of a let-down.
So more often than not, home is where the heart is for the turn of the New Year. You can choose to see in the next 12 months in however you like – whether it's with your partner, with your family, or whether it's a troupe of friends. Common trends in the home on New Year's Eve include a big meal and in the afternoon, Aperitivo!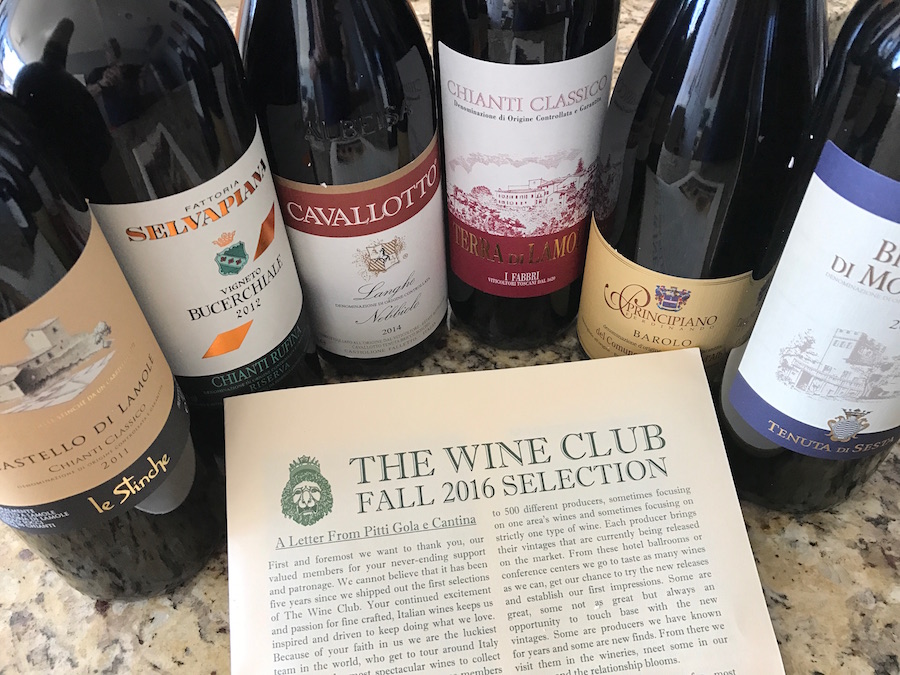 If you're mulling over which wine to plump for, then you won't go wrong with the 24-strong bonanza of wine from The Wine Club. These carefully selected wines are the finest of their kind, and come from some of the top Italian wine producers. Among the areas represented are Montalcino, Chianti and Piemonte. A 12-box selection is also available, but if you're looking to entertain friends and family in style, then the best bet is the 24-wine box. Guaranteed to provide a Happy 2017!