Update* As of February 29th, 2020 the CDC recommends that travelers avoid all nonessential travel to Italy and has raised the alert level to 3. 
Like many of you, we at Italy Magazine are well aware of the growing concern surrounding COVID-19 or Coronavirus that has recently had the highest number of cases in Europe here in Italy.  Coronaviruses (CoV) are a large family of respiratory viruses that can cause mild to moderate illnesses, from the common cold to respiratory syndromes such as MERS (Middle East respiratory syndrome) and SARS (Severe acute respiratory syndrome). 
They are called this because of the crown-shaped tips that are present on their surface (source). Common coronaviruses usually cause mild to moderate upper respiratory tract diseases, such as the common cold, which last for a short period of time. Symptoms may include: runny nose, headache, cough, sore throat, fever, a general feeling of unease. In the few, more serious cases (for older people or those with weaker immune systems) it can cause difficulty breathing and pneumonia. You can read more about it via this helpful Q&A. 
While of course it is cause of great concern, personally I feel that panicking about a trip this summer or fall and not taking the time to get all of the facts is a huge detriment to both Italy and let's get real, one's own sanity. You can still come to Italy, have a wonderful time and be safe at the same time.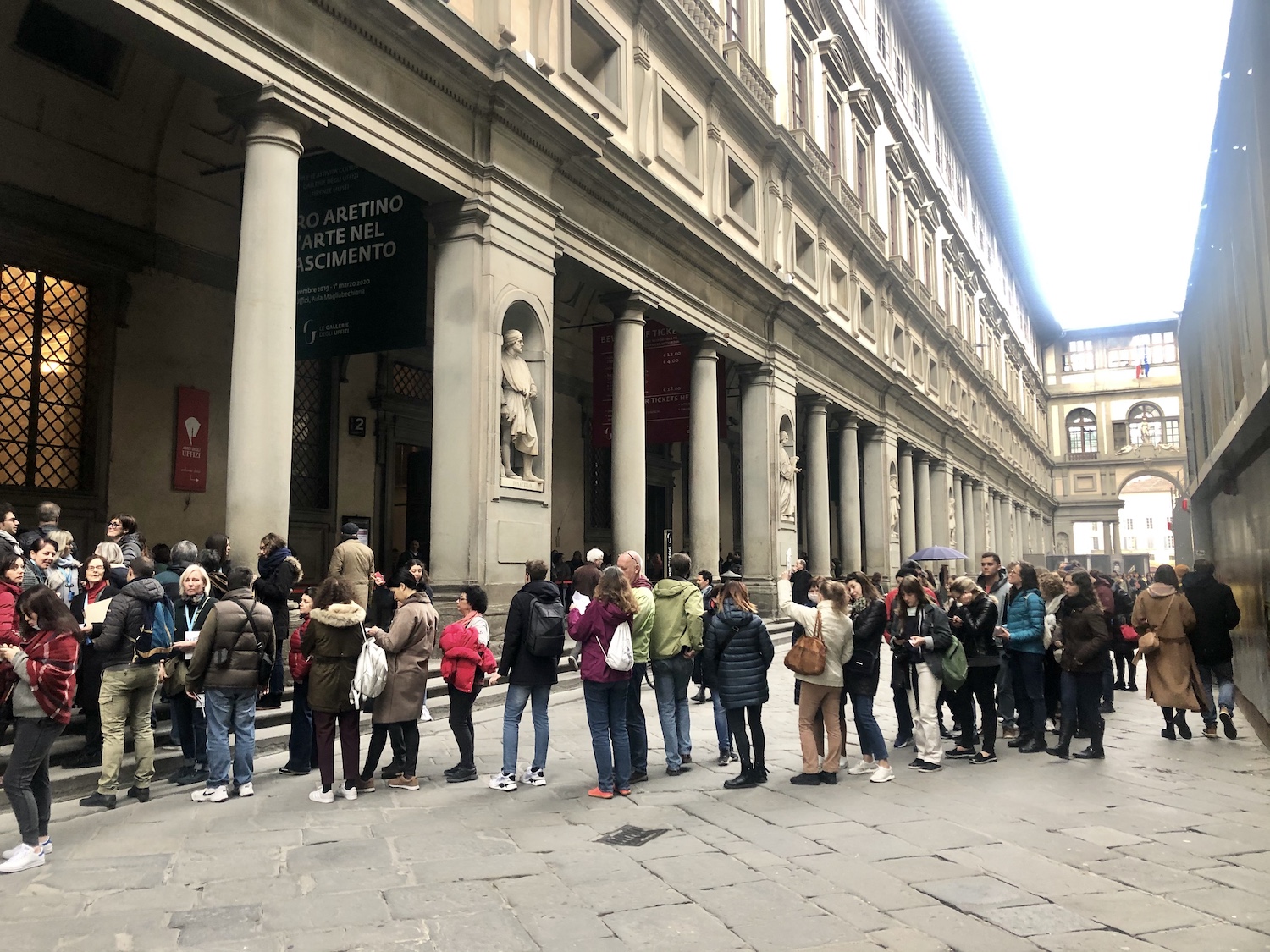 While it is normal to be very concerned and curious about this new coronavirus, the relentless coverage online and in the news showcasing long lines of queues and speculating about border closures/quarantines that haven't happened is doing more harm than good by stoking fear. It is important to remain calm and not feed into a frenzy of misinformation about what is going on so we wanted to provide you with some important resources regarding this subject. 
Sometimes when we read all of the numerous headlines we miss out on very important details, one that can have serious consequences by not having all of the up-to-date facts. Details that concern the condition of those who died, details regarding how many people have been affected/died/recovered, the details of how country's test for this disease (Italy is one of the most proactive with tests – for example in the USA only 426 people have been tested compared to Italy's 9,000 tested - source) and of course whether the country is in full lockdown mode (it's not). Regarding any lockdown or quarantine, at the moment it is just the towns affected in the north, close to the epicentre of the outbreak that where visitors rarely frequent. 
Milan and Venice for example are not "closed" to visitors, but it is worth checking which museums/attractions might be closed before visiting. Milan for example has closed until March 7th, the Duomo di Milano, local movie theaters, La Scala opera house, and the Fondazione Prada museum. The airport in Milan for example is still running as per usual and there are checkpoints to check symptoms of travellers at many airports around the country. 
The Italian government is taking this very seriously by setting up 24/hour hotlines, roadblocks in affected areas up north only, cancelling part of the Venice Carnival, calling off school and football matches. As mentioned in one recent article: "Speaking on state-run RAI news, virologist Ilaria Capua of the University of Florida noted that Italy's high number of cases were due to the fact that Italy was "actively seeking them out." Even here in Florence the region of Tuscany took swift action as there was wind that there were three cases, however most of us are living life as per usual and just being cautious in our daily lives. They have for this moment NOT closed down museums/shops/restaurants. 
Who are those most at risk of this outbreak? Elderly travelers and those with compromised immune systems, the US government for example has Italy under level three (as of February 28th) which recommends for US travellers not to come to Italy unless for essential reasons but it is also important to note that 81% of those who catch the illness will only have mild symptoms. We have no idea if there will be travel restrictions but we can imagine disruptions - it's important to talk to your travel carrier before leaving on any trip at this moment. Also important to note is that information changes daily and quite frankly hourly (hence why I included the relevant links below). 
What to do if you plan to visit Italy soon
Travelers should avoid contact with sick people and clean their hands often by washing with soap and water for at least 20 seconds or using an alcohol-based hand sanitizer with 60%–95% alcohol. It is especially important to clean hands after going to the bathroom; before eating; and after coughing, sneezing or blowing your nose. (Source: CDC) 
Avoid any lockdown zones in Northern Italy, essentially any areas that Italian authorities have blocked off
Don't touch your unwashed hands to your nose, mouth or eyes. 
If you have used a handkerchief/tissue throw it away after use.
If you cough or sneeze, cover your mouth. 
Avoid any contact with those who could be ill. 
Avoid large crowds and gatherings 
Regarding face masks; they are not recommended for general use but only for those who are already feeling flu-like symptoms. 

Useful Links & Numbers for Info Regarding Coronavirus in Italy
Other useful help lines by region (source)