Our philosophy from the beginning has been based on a challenge: to defeat any limits ...
Those of religion, of colour, ethnicity and, why not, even those of destiny.
These are the words of Hicham Benmbarek Sheraian otherwise known as "Ben" creator and founder of leather accessory brand Benheart located in Florence. We have talked often about him here at Italy Magazine, telling the story of how he created one of the most beloved artisan leather brands in Italy after surviving a life-saving heart transplant. His belts, jackets, shoes and bags are iconic and cool, designed by Ben and built to last by hand by artisan producers based in the Tuscan countryside.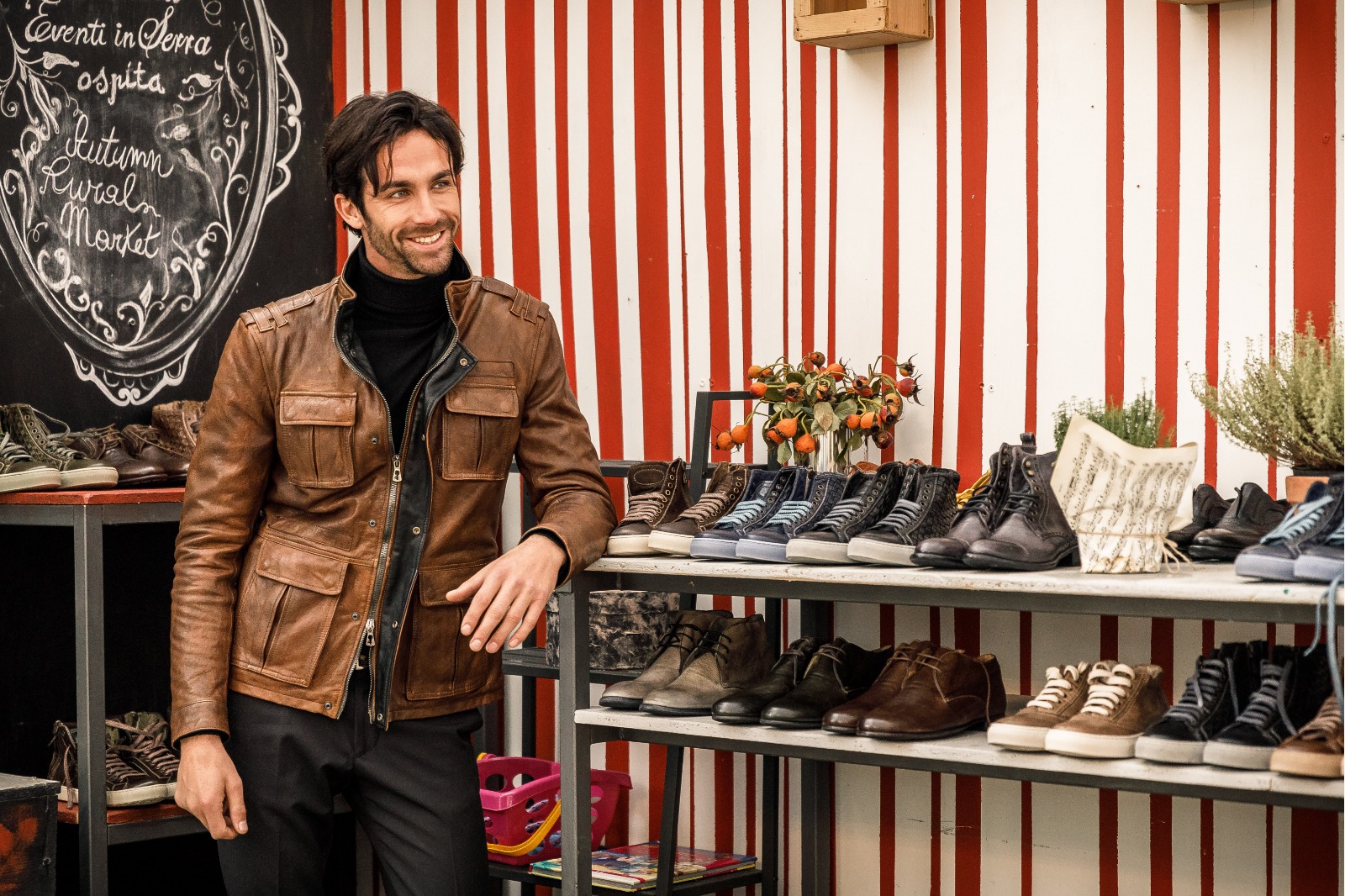 In the years since he opened his first shop in Florence the brand has expanded worldwide; from France to Japan and the first US location opened only recently in Beverly Hills, California. However, as the coronavirus became a worldwide pandemic, like shops all over the globe, Benheart's stores were forced to shut as countries do their best to figure out how to combat this virus. 
We at Italy Magazine are dedicated to profiling these small businesses and companies reliant on tourism in Italy survive as the entire nation remains in lockdown. These often family-run businesses and artisans are at the most risk to lose their businesses/employees in the passing weeks and we as a public would also suffer as well if these places don't find a way to survive.
That is why in our "Italy Stay Strong" series you will find a number of stories of those affected by this lockdown, sharing who they are and ways to stay connected and help from afar. 
Right now in Florence, we are entering another week of lockdown. Now passing day 15. Essential businesses have remained open and people can leave their homes only to go to the grocery store, run an important errand, for work or to quickly take the dog out/health appointment etc. The streets are quiet and eerie; the sun instead is high and clear. These beautiful days are spent indoors, watching and reading the news, communicating with friends, with no clear end in sight. 
Since I know that Ben is one of the most social people we've ever met, I wanted to know how he is feeling and how this lockdown is affecting his business right now. 
"I am very affected right now, perhaps more than others. My company has always held the philosophy of meeting in person and not via the virtual world. This is why we take photos with anyone who walks through our doors, this is another reason why I have never believed in ecommerce."
In fact, the Ben I know has always been the one whose laugh captivates the room. He is the kind of person who makes everyone feel immediately at ease and loved even if they only just met. Always ready with a joke or smile for anyone lucky enough to be in his presence.
On that same token, he continued with "For me, having contact with people is my first goal, without this, I may decide to stop doing this work. I am trying to get through this period by drawing new designs and dreaming about how much more beautiful everything will be. So many people are suffering right now, sadly, and I hope that after this is over people will believe much more in human contact in whichever form it takes." 
"I am doing the best I can to remember that this suffering and closed off human connections will hopefully result in deeper connections later. For anyone who wants to help our business stay afloat is to encourage people to visit our Benheart website or email us at info@benheart.it. We want to be able to interact with you guys and deliver our wonderful creations all over the world. We hope by doing this we can help people keep their jobs and also encourage anyone buying from abroad to come visit us when this is over and let us give you a hug in real life, when everything is safe."