Come along on a visit to Le Marche, one of Italy's best kept secrets, to look at a home that has been lovingly restored by Dawn Cavanagh and Michael Hobbs. Having run fractional ownership property company Appassionata for over a decade, the duo are old hands at renovations, pouring their hearts into each project.
Closing the final chapter on this latest restoration property, Palazzo Scarsini, Dawn recently caught up with Italy Magazine to share the experience of renovating such an extraordinary property, as well as the initial reaction from some of their guests.
Behind the scenes at Palazzo Scarsini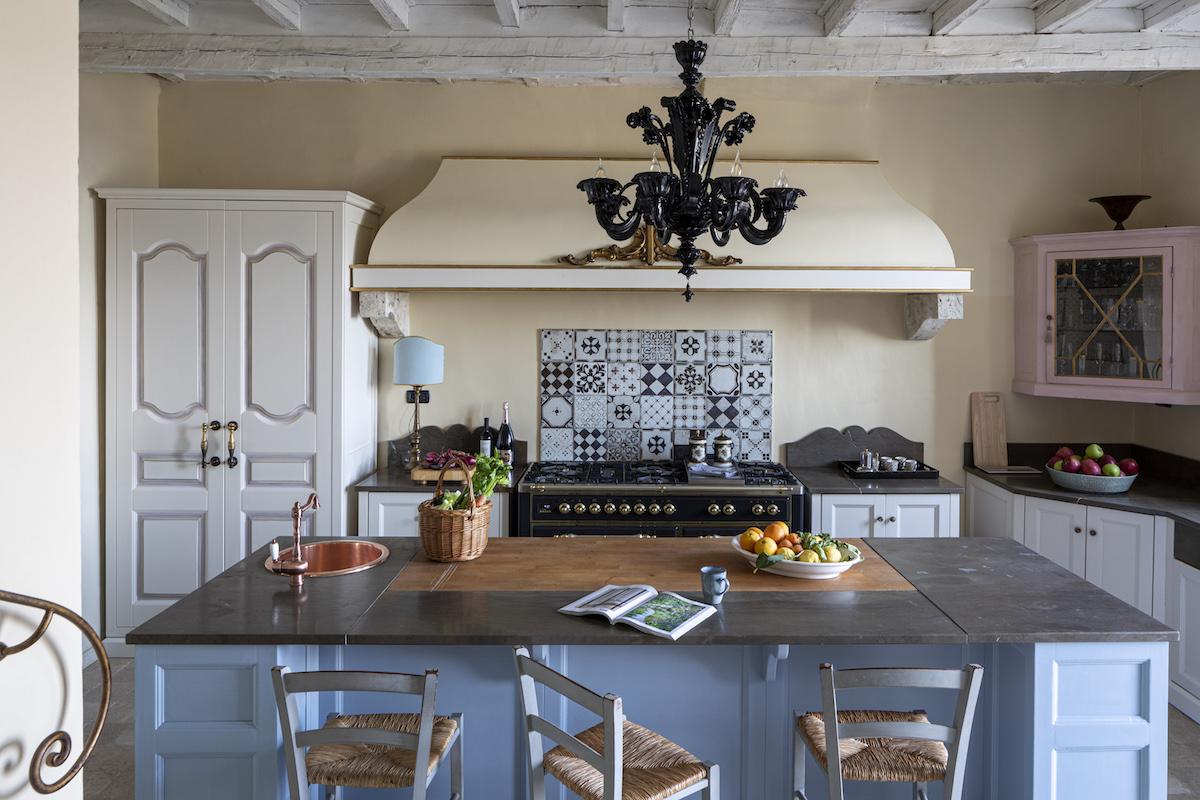 Italy Magazine: Why did you create Appassionata in the first place, and what is the concept?
Dawn Cavanagh: We created Appassionata to help make buying and owning a holiday home in Italy much easier for our clients. Owning a share in a property for four weeks and sharing the running costs with the other owners makes economic sense. We have taken care of all the legalities, tax and paperwork for you. After 12 years in business, Appassionata knows what our clients expect from us.
IM: What kind of clients do your properties normally attract?
DC: They are like-minded individuals with a passion for all things Italian, family, fun and food — and they usually enjoy a good glass of wine! They appreciate our continued support after their purchase, and many of them have become great friends over the years.
IM: Tell us about this latest property.
DC: Palazzo Scarsini's four spacious, en-suite bedrooms offer owners the ideal place to holiday with family and friends. It's a magical home with all the amenities one could hope for, including a private spa and gym.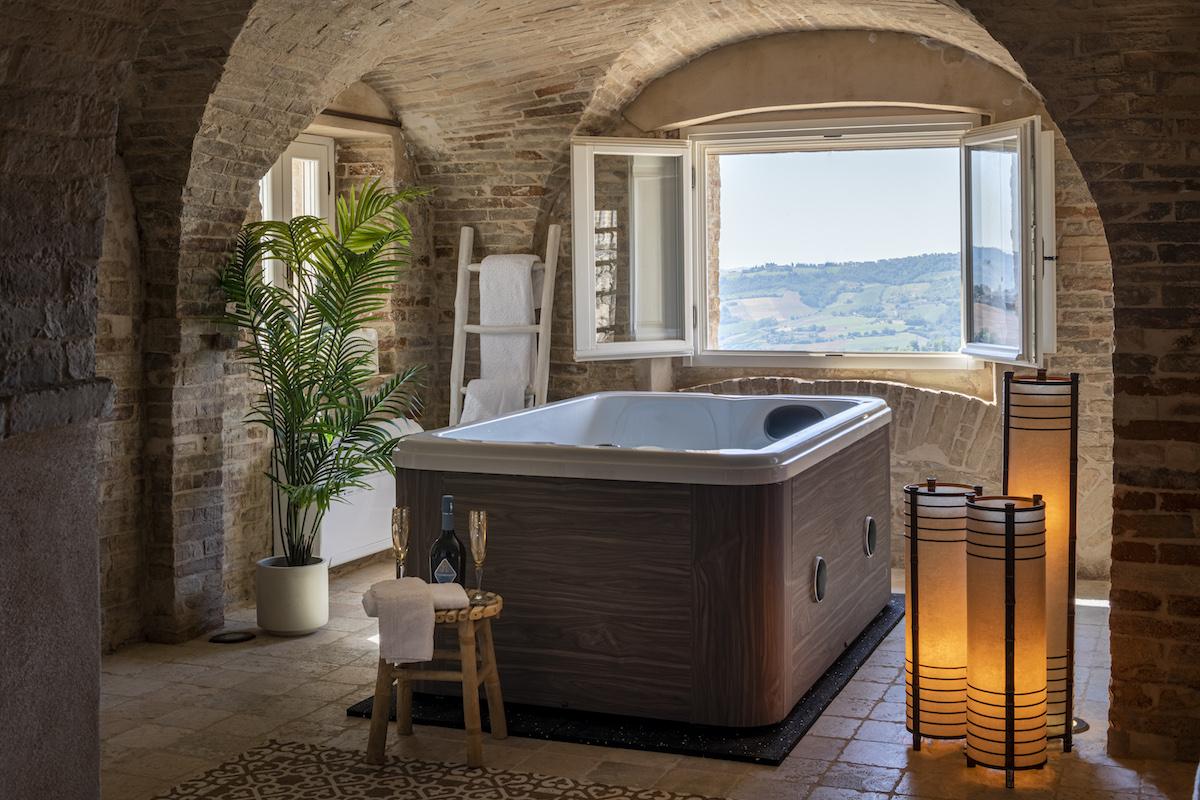 IM: And what about the local area?
DC: You'll be immersed in the picturesque medieval town of Petritoli, with excellent amenities right on your doorstep. Shops, cafes and restaurants are just a hop, skip and jump along the cobbled streets. Blue flag beaches, offering miles of golden sand and cycle paths along the shore of the Adriatic Sea, are only a 20-minute drive away, and you can reach the Sibillini mountains for hiking and skiing in just 40 minutes. 
IM: How does it feel to finally be finished on Palazzo Scarsini? 
DC: The weeks leading up to the finish line always come with a mix of emotions: the relief of finishing on time and the overwhelming joy of seeing your vision come to life. The final photo shoot brought together everything we had worked so hard for, and I couldn't have been happier or prouder. Restoring this unique palazzo was such a privilege to be part of, and the day we discovered the beautiful fresco ceilings is a day I will never forget.
IM: What are your favorite things about the property?
DC: The wonderful views from the terrace, across the rolling hills and the convenience of being situated in a town plus all the unique and historic details of a 16th century palazzo. The many pieces of bespoke and antique furniture blend into the history of this extraordinary home.
I put my heart and soul into this property, and it is so rewarding when clients come to visit and are often left speechless. They feel themselves slipping back in time, surrounded by beautiful architecture from a bygone year.
Reactions from owners upon seeing the finished renovation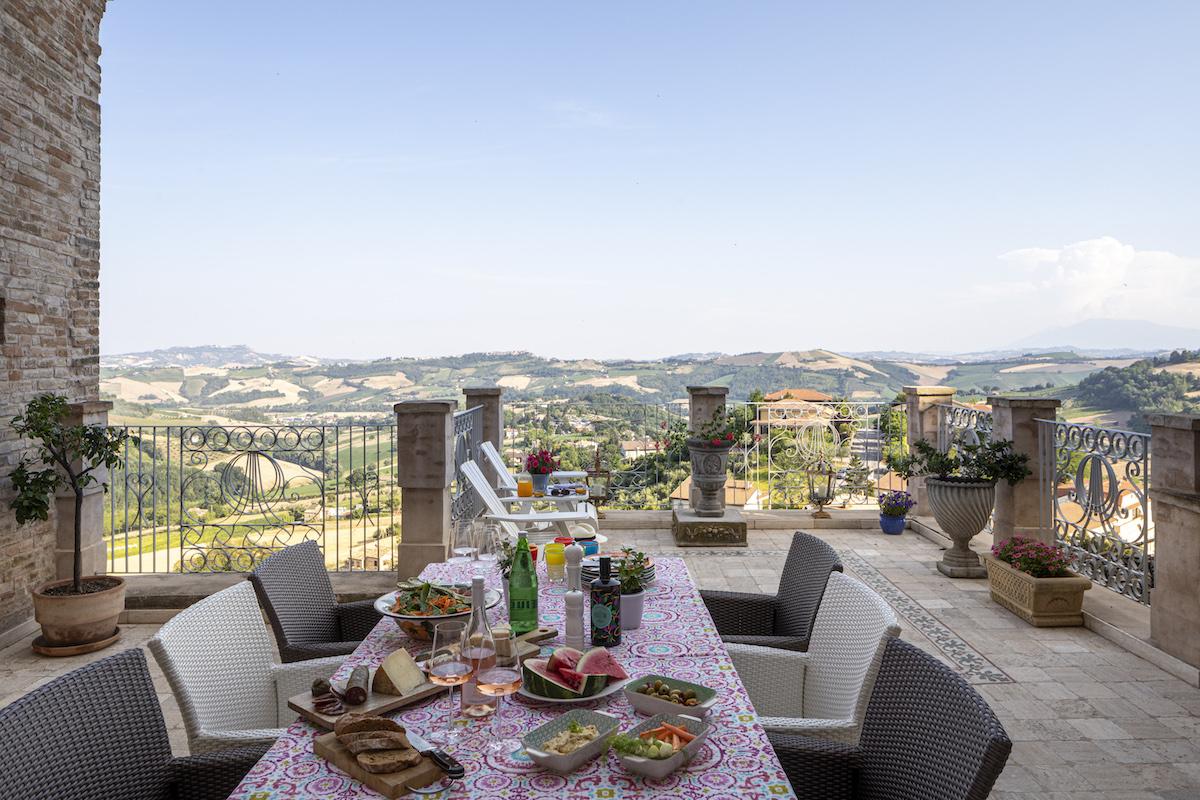 "A palazzo with fresco ceilings in the heart of Italy was always a dream for us, but our budget couldn't stretch that far… then we discovered Appassionata! Fractional ownership gave us the chance to make our dream come true."
 
"We always dreamt of owning an Italian holiday home, but realistically we knew we could only use it for a few weeks each year.  It made no sense to own a house outright, with all the worry and stress, living so far away. Appassionata takes care of everything for us when we are not in residence and on our arrival, everything is perfect, and we can immediately relax and enjoy our vacation."
 
"The feeling of coming home when we arrive at the palazzo and the warm, friendly welcome we receive from the local people make us feel blessed."
If you want to escape the fast track of life and savor those special memories with family and friends in a luxurious Italian palazzo, Appassionata could help turn your dream into reality. 
 
Hurry, limited shares available – 50% are already sold.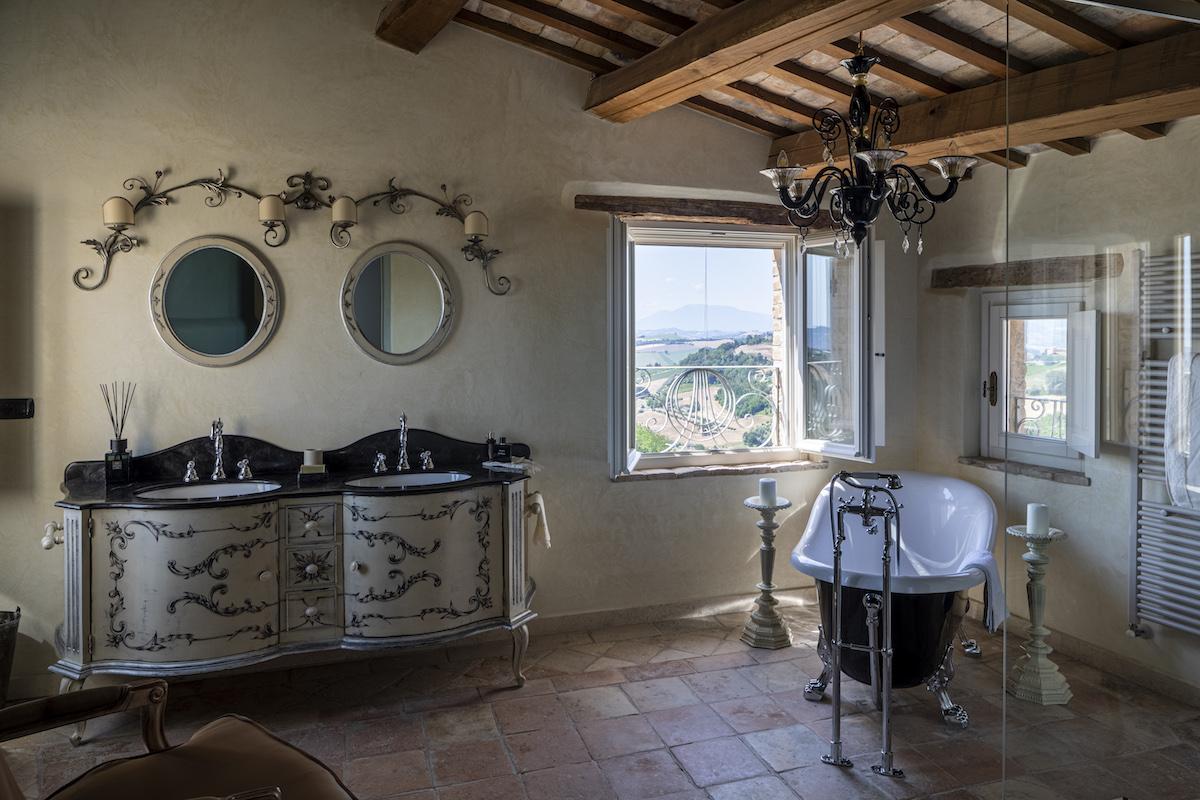 Palazzo Scarsini property details
A beautifully renovated palazzo displaying many original features and frescoes.
Impressive entrance hall with an antique Murano chandelier and original antiques.
Large open-plan kitchen & living space, ideal for entertaining and with easy access to the terrace.
Hand-built 'chef designed' kitchen with natural stone worktops and classic 1.5m lIve oven.
Large, private 50m² terrace with impressive south-facing views of the sea and mountains.
Travertine and terracotta flooring throughout.
4 large bedroom suites — all with en-suite bathrooms.
The Master Bedroom suite has a large dressing room, luxurious bathroom and separate toilet.
Air-conditioning in all bedrooms.
The main salon is a large elegant room, ideal for relaxing and entertaining family and friends.
A private spa area, for relaxing and enjoying the tranquility of this special place. South-facing, overlooking the rolling hills, with a whirlpool bath positioned to enjoy the view.
A quiet room for meditation and reflection and a massage area to allow for private treatments.
A gym, equipped with a Peloton bike, water-rower and weights.
Large laundry room — washer & dryer
Space for owner's storage.
Centrally located in the main Piazza of Petritoli, an authentic medieval Italian village.
Limited shares are available.