Ed.: Welcome to Italy Magazine's new and more holistic coverage of hotels around Italy. Keep an eye on this series as it continues to grow, and check back for more vetted-by-us properties when you're planning your next trip. 
While stays are hosted by the featured hotel, Italy Magazine and its writers do not accept compensation or gifts in exchange for positive coverage.
Why we love it
This relative newcomer from the team behind Rome's chic Hotel Vilòn brings intimate luxury to one of the city's most touristy areas.
What to expect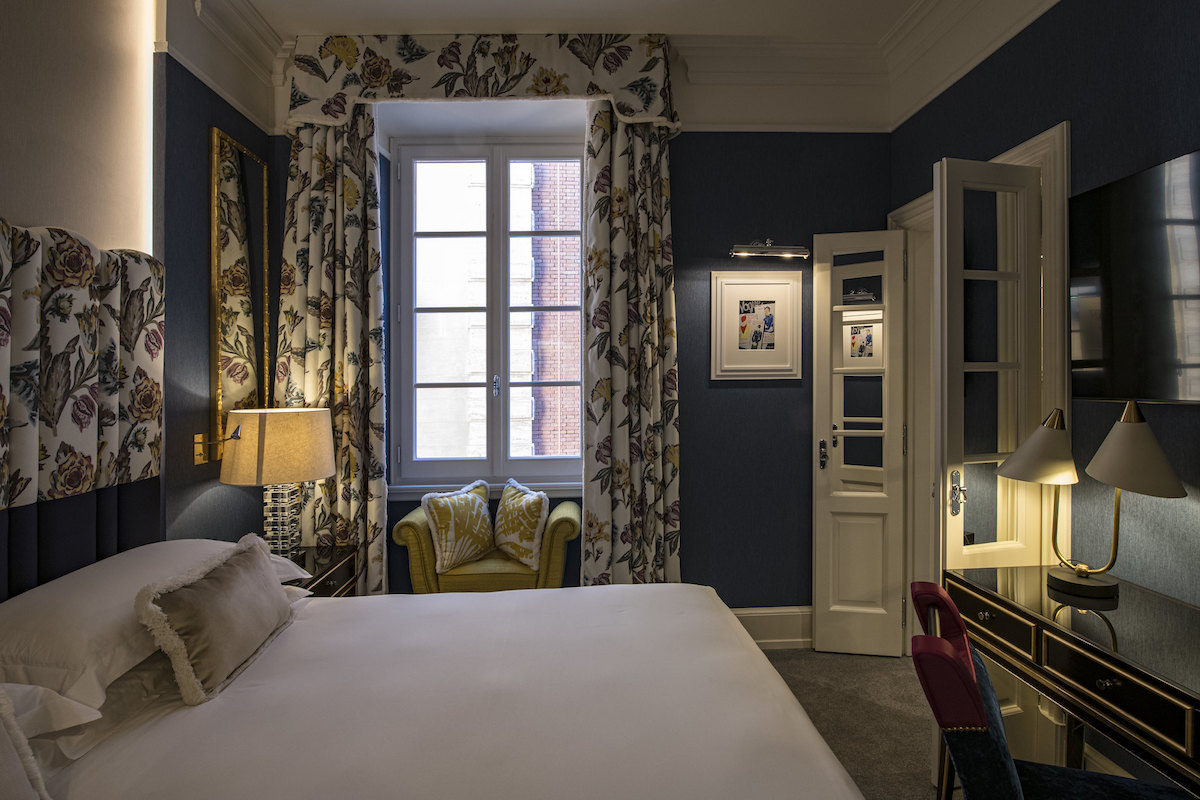 Maalot was designed to feel like a restaurant with rooms on top rather than a hotel with a restaurant. You literally have to walk through the restaurant — which, by the way, is gorgeous — to get to the reception desk. The property is a member of Small Luxury Hotels and it shows — it's intimate in scale and luxurious in its design, amenities, and service. It feels almost like the home of one very chic host, full of art and eclectic design touches.
Background
The hotel is housed in an aristocratic palazzo that was once home to the opera composer Gaetano Donizetti. It later became the offices of a bank. During the renovations, some original ceiling frescoes were uncovered and restored, adding to the authentic beauty of the building.
Location, location, location
It would be hard to get any closer to the Trevi Fountain, which is just up the street. This area can get extremely packed, so if you hate crowds it might not be the place for you, but it's perfect for the traveler who wants to be right in the center of it all.
Where you'll sleep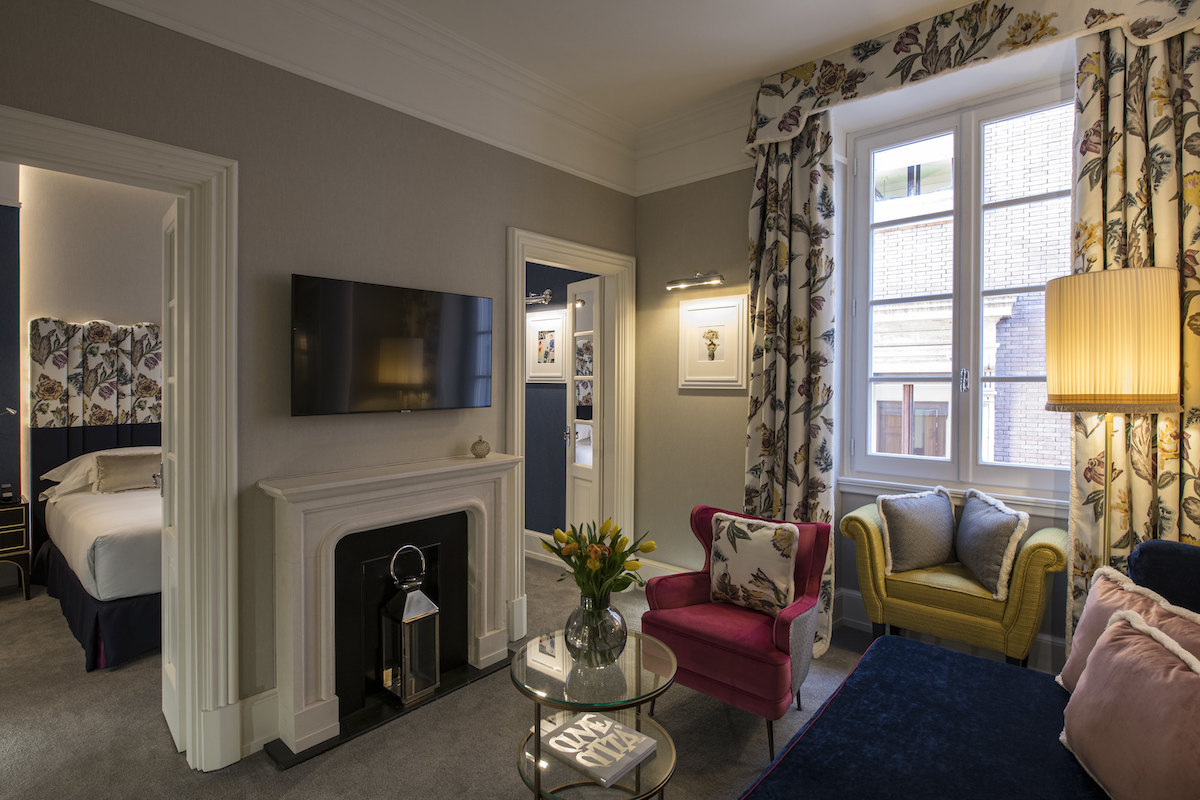 There are 30 rooms and suites, each done up in beautiful patterned fabrics in vibrant jewel-toned colors. My room had soothing gray walls with pops of color coming from the red, white, and pink patterned headboard and pillows, as well as black-and-white curtains with a leaf print. The bathroom was a bit small, but felt sumptuous with its black veined marble. All rooms have a walk-in rain shower; some suites also have a bathtub. 
Dining and drinks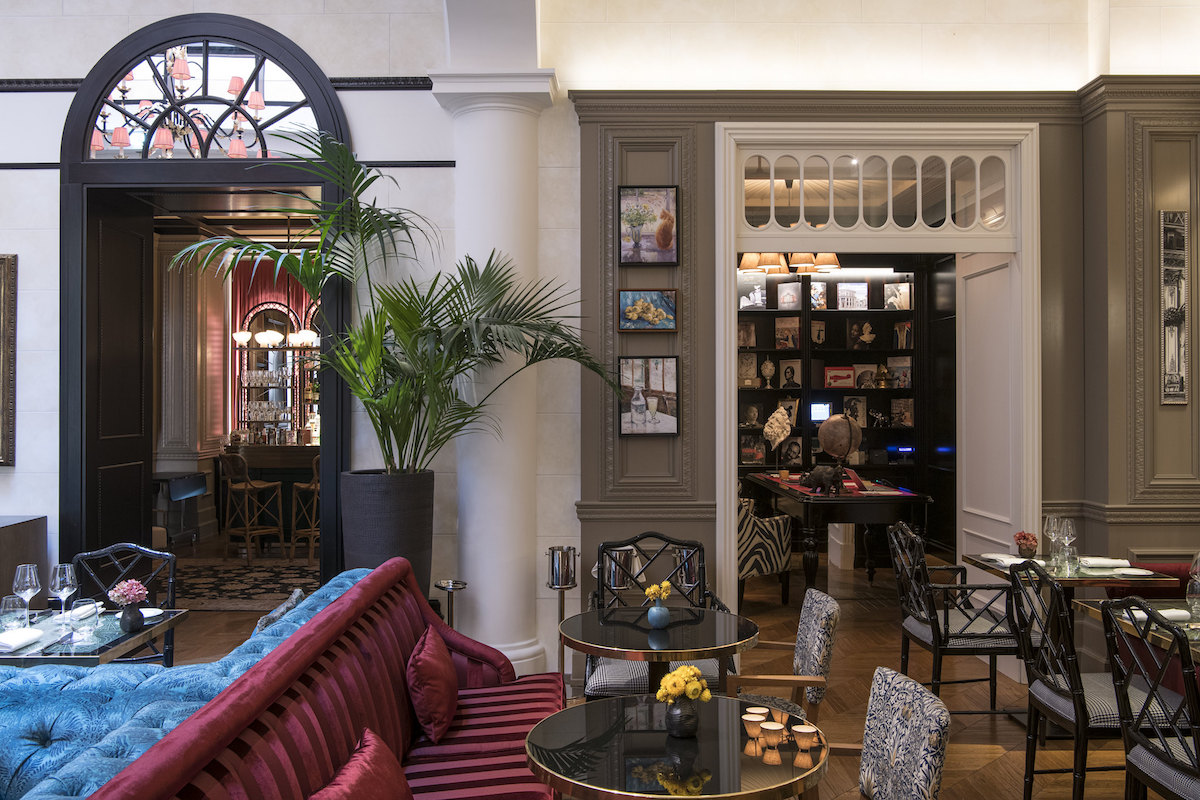 The design of the restaurant, Don Pasquale, was inspired by English colonial clubs, with plush banquettes, a large chandelier hanging from a glass greenhouse-style ceiling, and paintings that nod to Dutch Golden Age portraits but with a cheeky twist. Domenico Boschi, the hotel's young executive chef, prepares beautifully plated Roman dishes alongside international favorites like a burger and club sandwich. The bar, just off the restaurant, specializes in rum, which is quite unusual for Rome.
Accessibility notes
The hotel has an elevator.
Features & amenities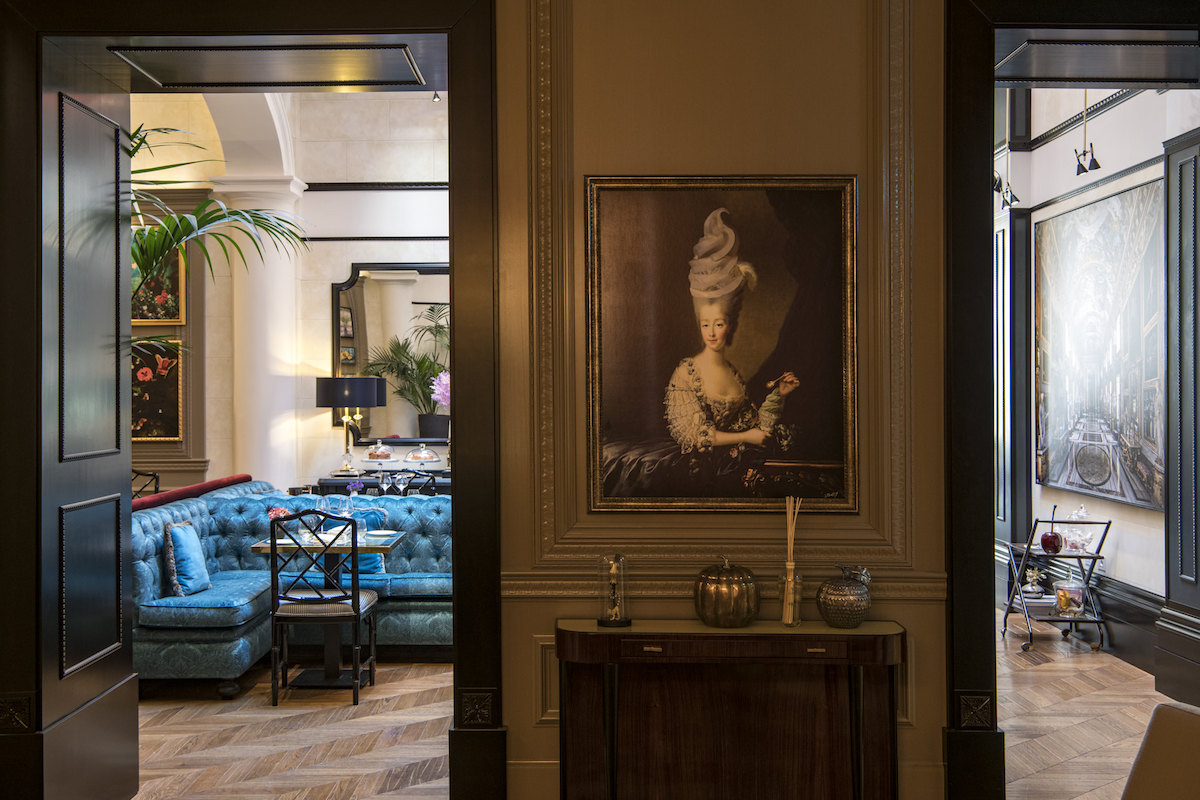 City setting
Restaurant
Bar
Free WiFi
Paid parking
Fitness room
Pets allowed
Family friendly
Contacts
Maalot Roma
Via delle Muratte, 78, Rome
Tel. +39 878087
Website