By Sam Dunham
They say that "A tavola non si invecchia." At the table with good friends and family you do not become old. This couldn't ring more true during a family holiday in Italy that makes the perfect break. Together with this country's culture, history, beautiful sun dappled landscapes, warm and generous people and we haven't even gotten to the food yet. But what about one that utilises the language of food to help a busy family reconnect or whose culinary experience can provide valuable life skills for those off to college or coax a grandmother into cooking a scrumptious new dish for sharing together when back home. By uncovering, preparing and sharing exceptional food and wine families have an Italian adventure that can magically bind two or three generations whose busy lives don't allow them the time to share as much as they would. 
Chef Ezio Gentile's 3 and 7-day Italian Cooking Holidays in his home-town of Prezza, nicknamed the balcony of Abruzzo, takes advantage of its close proximity to Rome to encourage a unique, two-centered holiday. Families are encouraged to explore the capital before they are whisked away to the cool fresh Apennine mountains and Adriatic coastline of Europe's greenest but little-known colourful region which is home to Marsican bears and leads the country in eco-tourism.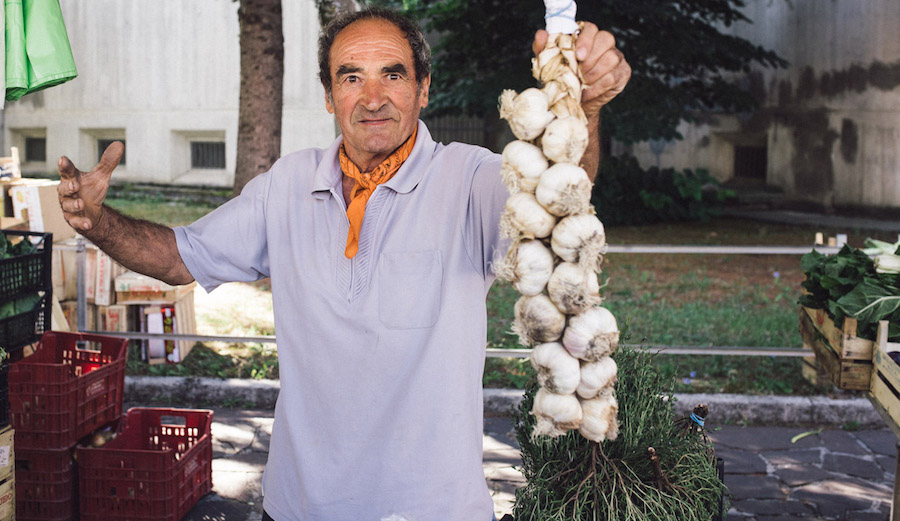 A permanent base in this fortified medieval town's boutique B&B provides superb views of the mountains and the Peligna Valley where the name 'Italia' was created to describe a future unified state. Those evenings which are spent in Prezza allow guests to enjoy sunset on the terrace or safely pop down to town's main piazza for an ice-cream or nightcap beside the fountain and catch impromptu music or an al fresco film screening It's little wonder that Vanity Fair declared Prezza the town to stay in Abruzzo; beyond its beautiful narrow cobbled streets and vistas it has such a buzz in the summer. Former guest Elodie commented "Prezza is a beautiful town which showcases rural life not known to those outside Italy. Since our trip my granddaughter has been spending more time in the kitchen as she has grown to love the experience of connecting with food in such a positive way."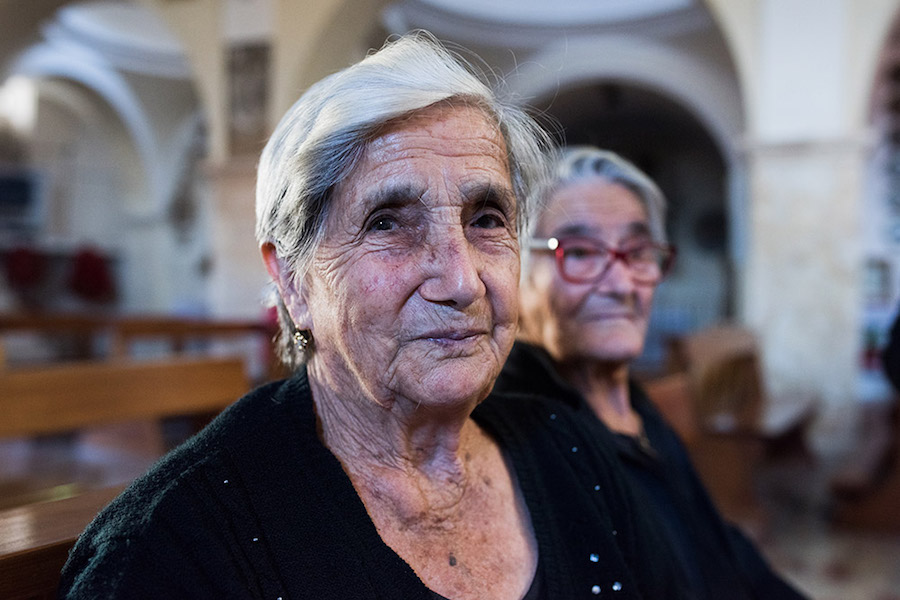 For those that love being immersed whilst on holiday and to chat, language will not be a barrier, many within this rich community have lived abroad but return 'home' even if it is just for the summer. Claudette, a former guest recounted her own experiences with the tour "Traveling to Abruzzo and staying in the ancient village of Prezza was spectacular.  Meeting with locals, hanging out in the piazza late at night having an amaretto overlooking the beautiful countryside.  Learning how to make the local cuisine, creating our lunches, then going to a different local restaurant evening night were just some of what made it very special."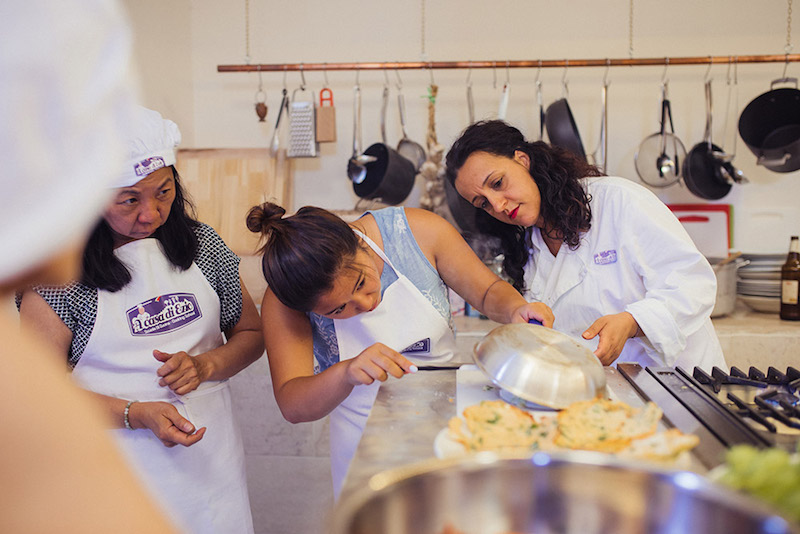 Authentic Local Dishes
Ezio's careful selection of cooks from each of Abruzzo's 4 provinces lead the intimate cooking workshops in the modern professional kitchen. Each member of the family will be able to return home and create inspired easy dishes as well as family favourites such as pizza and real Italian gelato. Exploring local provincial cuisine means those of Abruzzese heritage can learn about the history of their ancestor through eating and drinking! Meals that are prepared together are eaten together in the cool grotto, hollowed from the mountainside and all carefully paired with the best of local wines.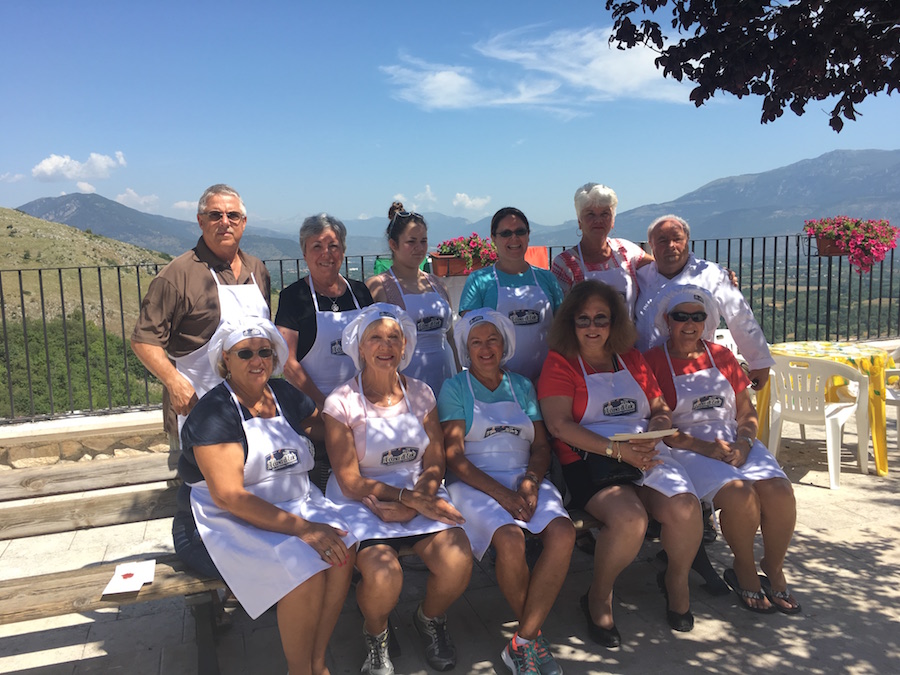 Tours
Abruzzo's pastoral traditions are explored through its food tours, whether its Gregoriano cheese-tasting in the photographer Henri Cartier Bresson's favourite Italian town of Scanno, home to southern Italy's finest filigree jewellery, or Saturday night at a local sagra to taste arrosticini, the succulent lamb shepherd BBQ that has recently been taking street markets outside Italy by storm.
A jaunt around a castle is toasted with sparkling pecorino, black summer truffles are freshly prepared after a gentle truffle hunt at an acclaimed agriturismo, a day at the sea culminates sundowners at a Benedictine Monastery and a 10-course fish feast aboard a UNESCO protected trabocco.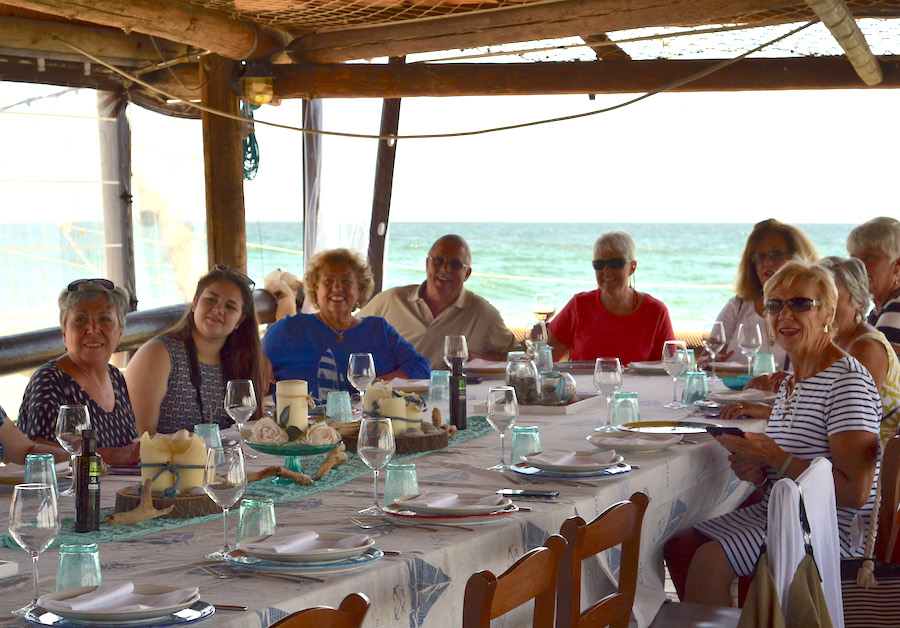 A busy morning spent in Ovid's birthplace Sulmona combines buying produce at the local market for the afternoon lesson before a gentle photo walk that teaches you how to make the most of your smartphone camera whilst on holiday.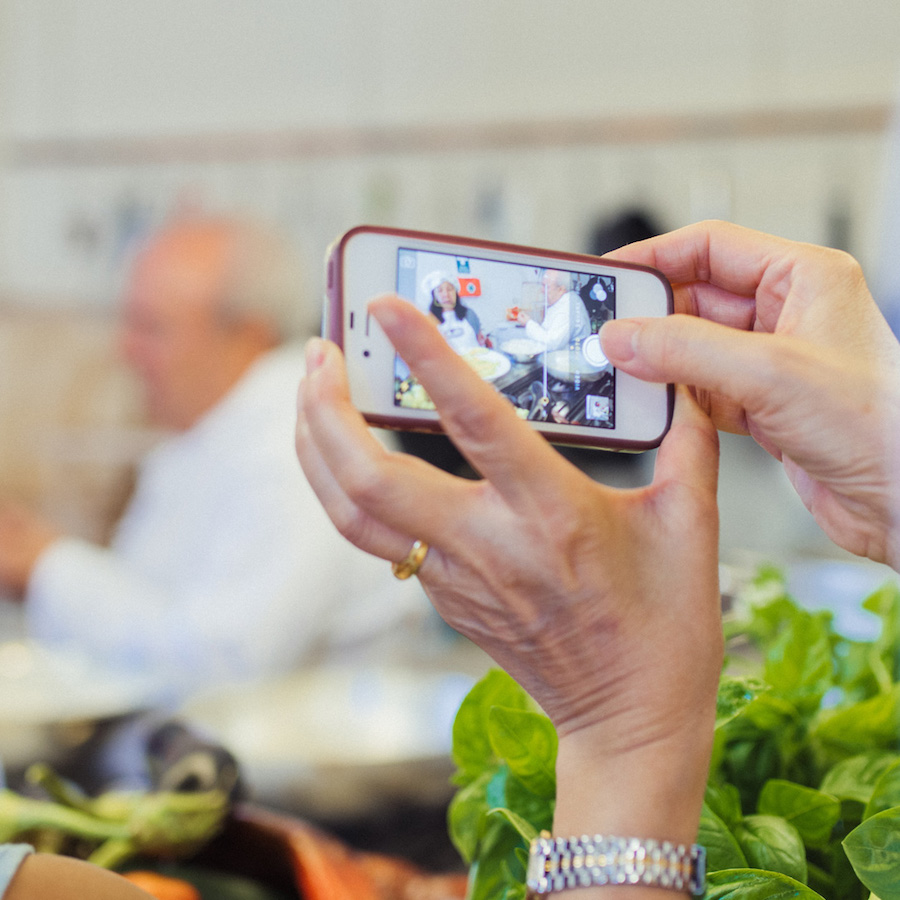 Nonna & Small Artisan Providers
Local experts provide demonstrations and tastings; Prezza's local butcher shows how to make the best porchetta, sausages and salami; an olive oil producer for oil tasting and a cookery demonstration on using the local Navelli saffron.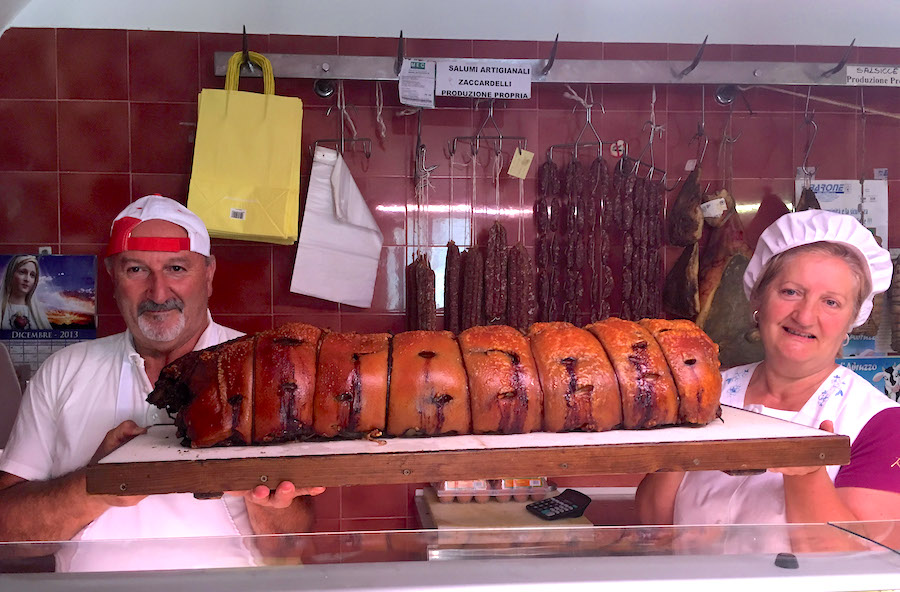 Our nearby artisan pasta factory shows just how it air dries spaghetti, whilst we recognise the importance of Grandmothers within Italian society as our favourite one in Prezza leads you to pick in their orto (kitchen garden) and afterwards cook with what you find.
If you are interesting in joining Chef Ezio during one of his Italian cooking holidays in Abruzzo, you will find out all of the relevant information on how to book here. 
SaveSave