On a recent Saturday afternoon, I went on a guided walk of Florence. I saw all of the city's famous sights, starting at the panoramic viewpoint of Piazzale Michelangelo, continuing on Piazzale della Repubblica, which, I learned, was the original site of Florentia, the ancient Roman town; then on to Ponte Vecchio, the Duomo complex, Palazzo Vecchio and the Uffizi Gallery, where I could see such famous paintings as Primavera by Botticelli up close. All of this without coming close to not even one other tourist, while enjoying the explanations and anecdotes recounted by my Florentine guide.
No, I wasn't in a post-apocalypse version of Florence; I simply was on very pleasant virtual tour of Firenze run by The Tour Guy, a Rome-based tour company offering guided tours of Rome, Florence, Venice, Pompeii, as well as other European cities.
Like many other companies in the tourism industry affected by the Covid-19 emergency with its subsequent lockdown and halt to travel, The Tour Guy has had to come up with a different way to stay in touch with customers while trying to stay afloat at the same time: virtual tours and experiences. 
The Tour Guy currently offers more than 15 weekly live, interactive tours and experiences to choose from, with additional special events added each week focusing on different world destinations and explorations of some of history's most interesting events or time periods, like Venice Carnival or brothels in Ancient Rome/Pompeii, or people including Leonardo DaVinci and Caravaggio. Each hour-long tour is led by an expert local guide in that area of the world. Cooking classes live from Rome and other places around the world are also offered. 
The tour I was on, "The Secrets Behind the Birthplace of the Renaissance: Florence Virtual Tour", which, incidentally, has a five-star rating, was led by Elena Fulceri, whose passion for her hometown was infectious. Her energy paired with her storytelling ability, made me want to book an in-person tour with her as soon as it was possible to do so again. (And I'm not someone who's unfamiliar with Florence; on the contrary, I've visited many times. However, having a guide like Elena helps you see particulars you wouldn't normally notice on your own.)
"We know how to make an awesome tour, so we applied many of the same factors that work on live tours to our virtual ones," says Brandon Shaw, The Tour Guy's CPO. "We began working right away with our tour guides at each destination to create a fun and very interactive experience."
The tour is run live by the guide, and is interspersed with quizzes and polls, which indeed makes it fun and interactive. At the end of the one-hour tour, you have the chance to ask the guide questions via the chat feature. You can see the guide, but nobody sees you (there can be other people on the tour), so you don't even have to dress up - or wear a face mask. 
While proceeds from virtual tours, priced at a very reasonable €15 per tour or less, "will go towards keeping our guides employed and paying the wages of our dedicated staff, while on lockdown," as stated on the company's website, the Covid-19 emergency has meant staff layoffs and closing down all company's offices, at least for the time being. 
"After speaking to many customers, it is obvious that people do not understand what the impact is on tourism," says Sean Finelli, The Tour Guy's CEO. "More than a year off work. We ended our last strong season in October of 2019.  We'll pick back up in March of 2021. It is a long time to be at zero revenue and it has cost many jobs.  We are excited to see people come back and we hope they come back to tourism sooner than later.  We want to go back to being a strong provider of work opportunities and career advancement instead of a 'risky employment option'."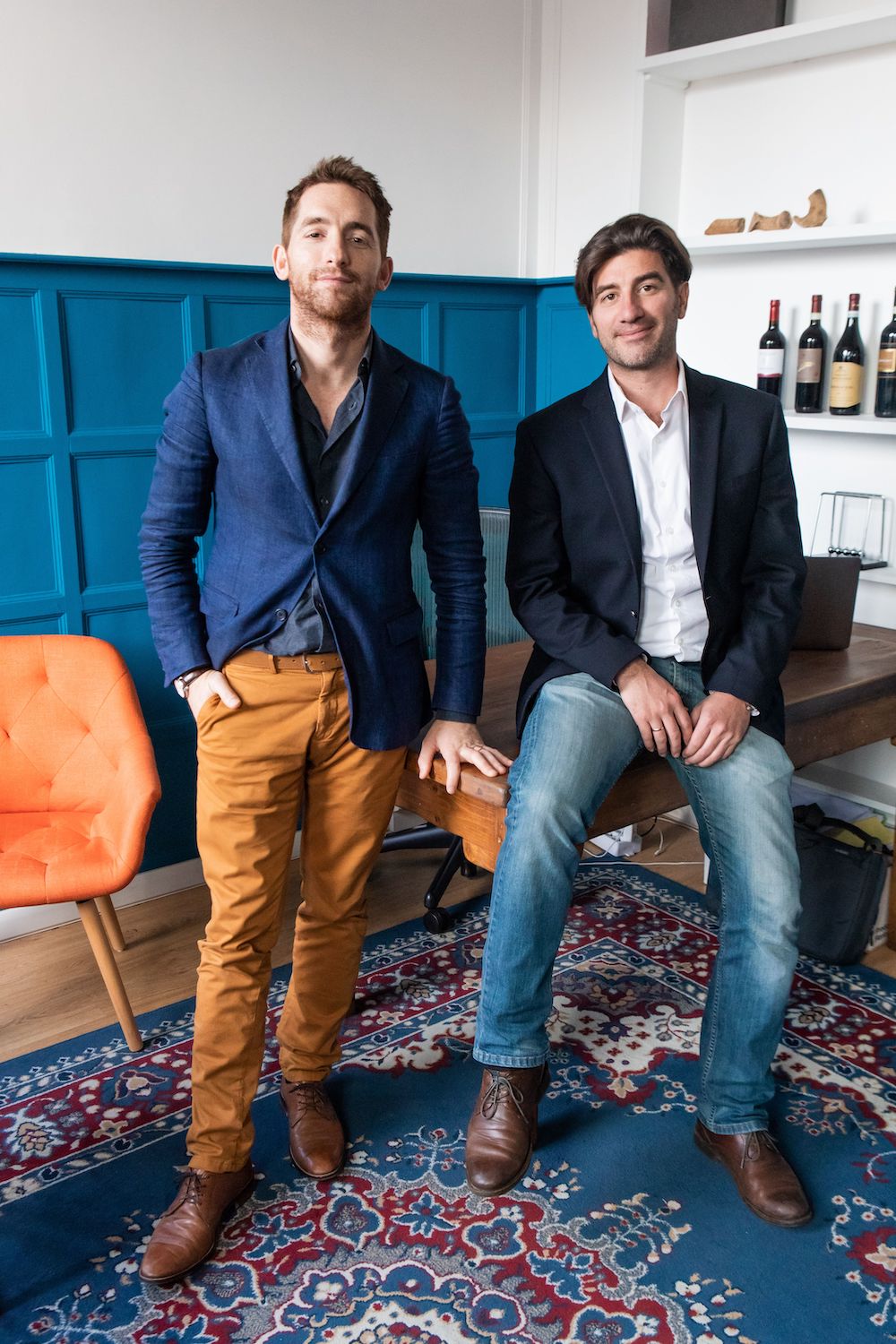 [Sean Finelli (left) and Brandon Shaw, owners of The Tour Guy.]
I've known The Tour Guy and its owners Sean and Brandon for years and had the opportunity to go on three fantastic tours of Rome with them and their guides and I was impressed by the quality of their tours and the commitment they have toward excellent quality standards. They also strive to offer unique experiences in a very competitive market full of the same stuff. One experience I'll never forget is standing inside the Sistine Chapel with less than 10 people around me, and it was thanks to them! 
Some remain skeptical of virtual tours and obviously it's not like being there in person, but to me virtual tours are a great way to: 
Learn about a destination before you go: it will help you better plan for your actual visit, knowing beforehand what you really want to see, skipping the rest and not wasting time;
Ask questions, such as when is the best time to visit or where to get a good aperitivo, and get tips from a local expert;
Relive a great trip you've had in a certain destination or delve into certain aspects you may not have fully enjoyed when you were there. 
Be transported somewhere else and be entertained, if only for an hour. 
I'm a guide myself and understand what it means to not receive booking requests or very little for months and months. For a very reasonable price you get the chance to see beautiful places, learn something new, better prepare for your future trip and at the same time help someone in trouble. What's there not to like about virtual tours? I suggest anyone to give it a try.
Try a virtual tour of Italy with The Tour Guy. 
*As of last weekend, with the reopening of borders within Italy and the EU, The Tour Guy informed us that they started their private and small group tours again in Rome. "After a difficult time dealing with the pandemic, it is exciting to be easing back into live tours again," said Laura Price, the company's public relations manager. Here's a link for the tours currently open that is updated constantly: https://thetourguy.com/tours/tours-in-europe-open-this-year.