When you follow your heart, amazing things can happen. When Giacomino Nicolazzo followed his, he found himself in Italy, tracing his roots in Emilia-Romagna, the birthplace of his ancestors. There, he not only found some of his relatives and stood on the farm his grandfather was raised on; he, by chance encounter, met the love of his life, the woman who would become his wife. A year after that trip, Giacomino moved to Italy for good, bought a small farm in the countryside outside Bologna and now lives a simple, happy life writing a ten-book series titled "Terra d'Amore. An Italian Story," novels drawn from his family's history in Italy, as well as a series of cookbooks featuring authentic regional recipes from all 20 regions of Italy. 
Let's hear more from Giacomino himself. 
Why did you choose to move to Italy?
Italy actually chose me. I began writing my first book, about my grandparents' emigration from Italy to America in 1904, and realized early on that I needed to personally experience the setting of my book if I was going to be able to write credibly. 
While I was here doing research in May of 2009, I met a wonderful woman resting beneath a sprawling oak tree in a wildlife park in Croara. To make a long story short, we fell in love. Being apart was terrible so I returned the following year and never left! 
This story became the central plot of my book and my family's story. The books are entitled "Terra d'Amore. An Italian Story."
Where have you relocated to and why did you choose this particular area of Italy?
We live in a centuries-old farmhouse that we have painstakingly restored…in the colli at the very top of Parco dei Gessi in Croara, just outside Bologna. The park spreads out in all directions around us, for as far as the eye can see. It is a veritable paradise.
My wife, though born in Bologna, from the age of seven was raised in a small village just within the confines of the park and just outside of San Lazzaro di Savena. These beautiful and natural hills hold her childhood memories and have made her the unique and wonderful woman that she has become. What is left of her family (in Italy) remain here and so we saw no need to disrupt any of that.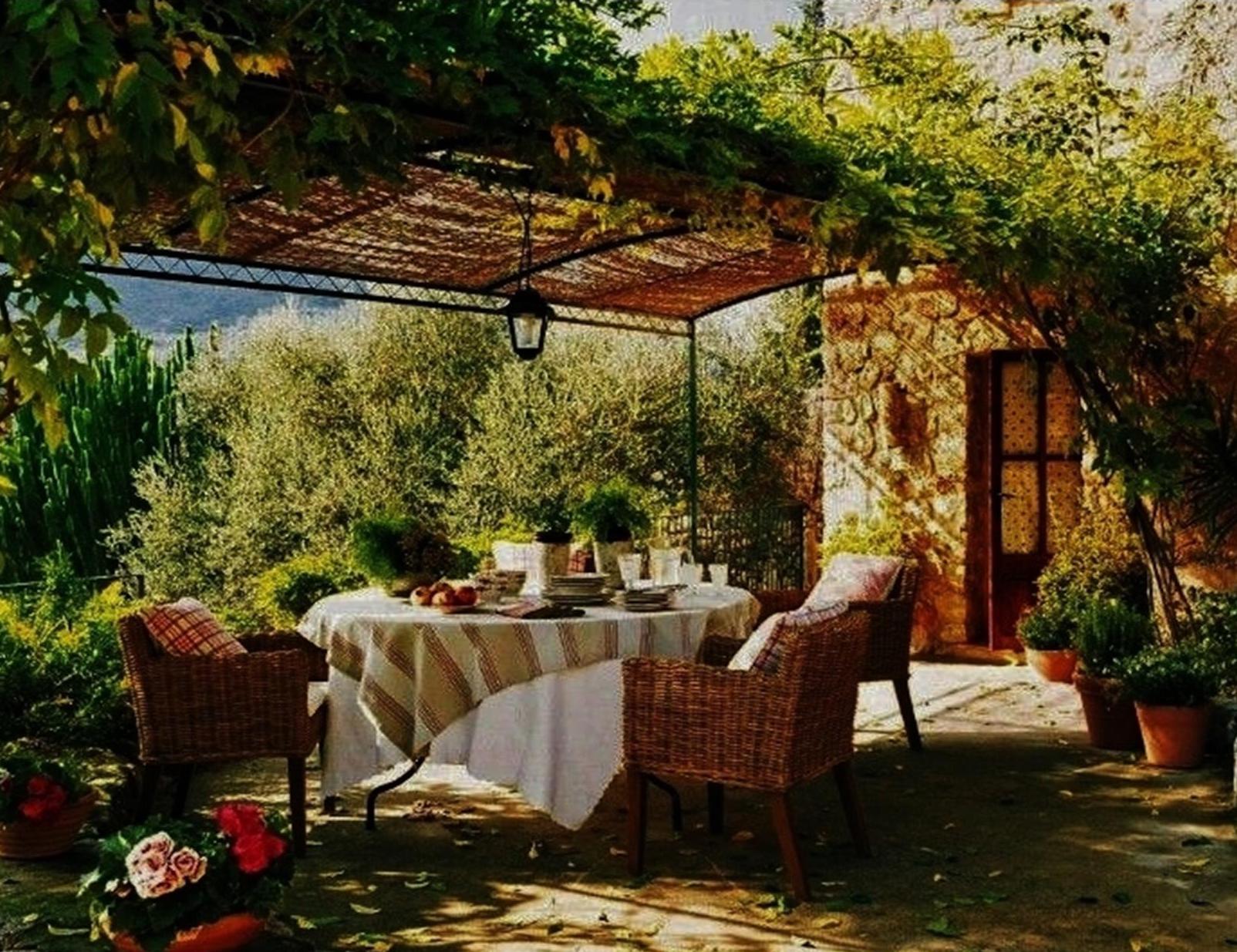 What was most challenging to adjust to in your new life in Italy?
The most challenging adjustment has been attempting to understand, navigate and maneuver through the mind-numbing and burgeoning bureaucracy that infiltrates almost every aspect of life here. Everything (and I mean EVERYTHING) is covered over with layer after layer of complexity and archaic rules, most of which make no sense whatsoever. Coming from the freedoms that are the hallmark of American society, adjusting to this aspect of life came close to breaking me more times than I care to admit. 
How have you coped with the language?
Full and complete immersion! It is the only way to conquer this most beautiful language. When all one hears, sees and reads 24 hours a day, seven days a week, is what is written and spoken in Italian, one learns the language and its nuances rather quickly! 
My wife's father thought it was a good idea for his daughter, at age four, to begin learning English. So luckily, she speaks it almost flawlessly. 
Have you made friends where you live now? Overall, what was the transition like?
Yes and no. I am proud to say that I have made a few very close friends here. Diana and I live a very private life, and as a result we have a small, close and rather eclectic social circle.
People, as you know, are very private all over Italy. They are also rather quite cautious when it comes to any stranieri, regardless of from where they come. In the beginning, I stood out like a sore thumb in Croara. I was known as the boisterous and eccentric American writer who lived at the end of a lane in Montecalvo. But I made it a point to get out and about and make my presence known in a good and most helpful way. 
What are the aspects of Italian culture and lifestyle you love the most?
Unequivocally, and in this order, the food, the history and the architecture. We make it a point to travel as much as we can, although this pandemic has brought our excursions to a halt for now. 
Walking through the streets of some places in Italy is a near-holy experience, at least for me. I stand in awe of what the Italian people have created. I am as amazed today walking through small mountain towns like Brisighella or Porretta Terme as I was the first day I stood in Piazza Maggiore in Bologna. 
We are making it a point to travel to all 20 regions and as many cities, towns, villages and borghi as time will permit. No matter where we go, we always take away treasured memories and countless photographs from every place we visit.
We also make it a point to eat in as many places as we can. I talk to the chefs and the cooks of every ristorante, trattoria, osteria, bar and pizzeria we visit and usually always take away a recipe or a cooking hint or two. I have learned such incredible things about the regional cuisines.
My fascination with Italian regional cuisines gave me the idea to teach week-long cooking schools on the farm…that is until COVID brought that to a stop as well. So instead of teaching now, Diana and I are in the process of producing English-language authentic Italian regional cuisine cookbooks. There will be 20 in all…one for every region. Each book contains dozens of typical local and regional dishes and are written in a storybook fashion. They are called "The Regional Recipes of Terra d'Amore" and so far we've published Emilia-Romagna. Puglia will be released in the Spring with Liguria following in the fall. If all goes as planned, Sardegna will be in print by the winter.
And I absolutely love talking to the older people here, especially the ones who have lived through the Second World War and experienced first-hand all the many changes and transformations Italy has gone through since. They have the most amazing stories to tell and I have formed quite a few lasting friendships; with their permission, I have been able to include so many of their stories in the "Terra d'Amore. An Italian Story" books.
The art and architecture here is another cultural aspect that I find filled with never-ending surprises and moments of awe for me. As a retired architect, I have a special appreciation for what I see. To think these craftsmen and artisans, using tools we would find primitive today, produced these amazingly ornate palazzi and edifices and cathedrals hundreds and hundreds of years ago is incredible. Or the artists and sculptors who created the timeless works of art we see on display, not only in museums and cathedrals, but in piazze and on street corners in almost every town in Italy. 
I would be remiss if I would not mention the music…the countless operas and symphonies composed by the Italian masters. Music of all kinds is sung and performed by incredibly talented men and women (and children) and is a very important part of Italian culture.
I could go on and on about the culture and lifestyle here in this amazing country. As you can see, I am overwhelmed by it all. But to truly understand it, to really appreciate it, you must experience it personally.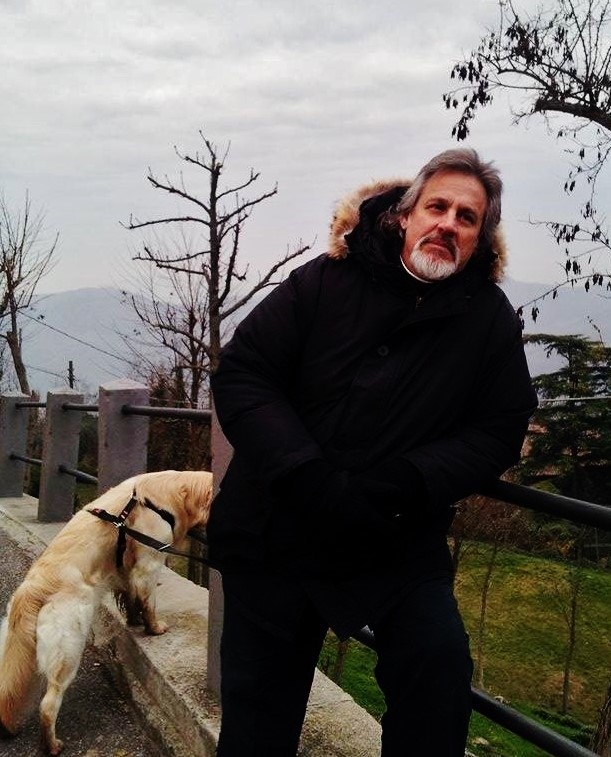 What are the aspects of Italian culture and lifestyle that drive you crazy?
As I said before, the bureaucracy and complexity of the littlest things is something I will never adjust to or accept. It has infiltrated almost every aspect of life here and as a result, very little (if anything) is simple here. 
And the drivers…dear God the drivers! I could take hostages at the traffic circles! I was warned early on that the only rule of driving in Italy is that there are no rules…and that stop signs, red lights and speed limit signs are merely suggestions. Nothing could be more true!
And it took me quite a while to adjust to the daily shut down for siesta, but I can honestly say it no longer bothers me. I never was much of a nap-taker, but I would never begrudge someone else an afternoon break. Not being able to find an open store from 12:30 to 3:00, for even the simplest purchase, is just something I've learned to factor it in to my daily life. 
But alas…I make it my business to be a positive thinker. I know that which I focus upon is that which will grow and that which I attract into my life. If I would let all these pet peeves really get to me, life would be unbearable. So I accept them - I see them as inevitable annoyances, and choose to focus on all this beauty and all the things that make living here truly the time of my life.
Tell me about any goals or desires you have for your life in Italy.
Well, as I said, I am a writer. Before I die, I want to complete all my books.
And I want to visit each region and as many towns and cities as I can. I want to talk to as many people as will speak with me and learn as much about them as possible.
My biggest goal however is just to remain happy, healthy and positive. I know of few other places on earth where such a thing could be as possible as it is here. Italy, and especially Terra d'Amore, is just perfect for me.
What advice would you give to someone thinking of making the move?  
A common mistake most people make when thinking about moving here is that Italy is what the travel brochures say it is. Nothing…I repeat nothing, could be further from the truth. Yes, it's beautiful here. Yes, the food and wine are to die for! But daily life is not easy here for many people and it is not cheap. If you are not ready for the culture shock it can create, disillusionment can set in rather quickly.
I would highly recommend boning up on your skills for tolerance and acquiescence. Tolerance, for a completely different way of thinking by the natives, and acquiescence to the way things are done here. Not much has changed here in the last 200 years and if you think it will change for you, you have another thing coming. 
There is so much beauty here and so much to see and do. Many of the travel brochures reveal it. The people can be amazingly generous and kind. Italy is a country quite diverse when it comes to weather, terrain, customs, traditions and heritage…and they are all begging to be experienced and embraced. But Italy is not really a unified country…it is twenty very different regions with hundreds of provinces, each with its own dialect, cuisine, laws and ways of doing things. Learning all of them can be daunting and can become a lifetime endeavor…but it is one well worth undertaking.
Living here as a resident is a completely different experience than visiting here as a tourist. Both can be exquisitely beautiful, but both can also be gratingly difficult. If you are not ready to accept the way things are done here, I can just about guarantee you will not be happy living here.
Thank you, Giacomino, for sharing your story and helpful insights on life in Italy. 
If you want to know more about Giacomino Nicolazzo's books, you can visit his website at this link.