Ed.: The Inspired Stays series highlights hotels we love around Italy. Each property is independently reviewed by an Italy Magazine writer, who is generally hosted on a complimentary basis. Our contributors do not accept compensation or gifts in exchange for specific types of coverage. We only showcase properties we would genuinely recommend overall.
Why we love it
In a quiet street off the Via Veneto, Sofitel Rome Villa Borghese is conveniently located near some of Rome's top attractions. Its bright rooms with frescoed ceilings have exceptionally comfortable beds and walk-in showers, while the rooftop restaurant Settimo offers breakfast and dinner with a view. 
What to expect
Renovated in 2019 by French architect and designer Jean-Philippe Nuel, Sofitel Rome Villa Borghese is a boutique hotel with a modern design and lavishly furnished rooms. Its proximity to the Villa Borghese gardens makes it ideal for those who enjoy an early morning walk or run, and its Settimo rooftop restaurant and lounge bar welcomes guests for both fine dining and aperitivo, with an unbeatable view of Rome below.
Background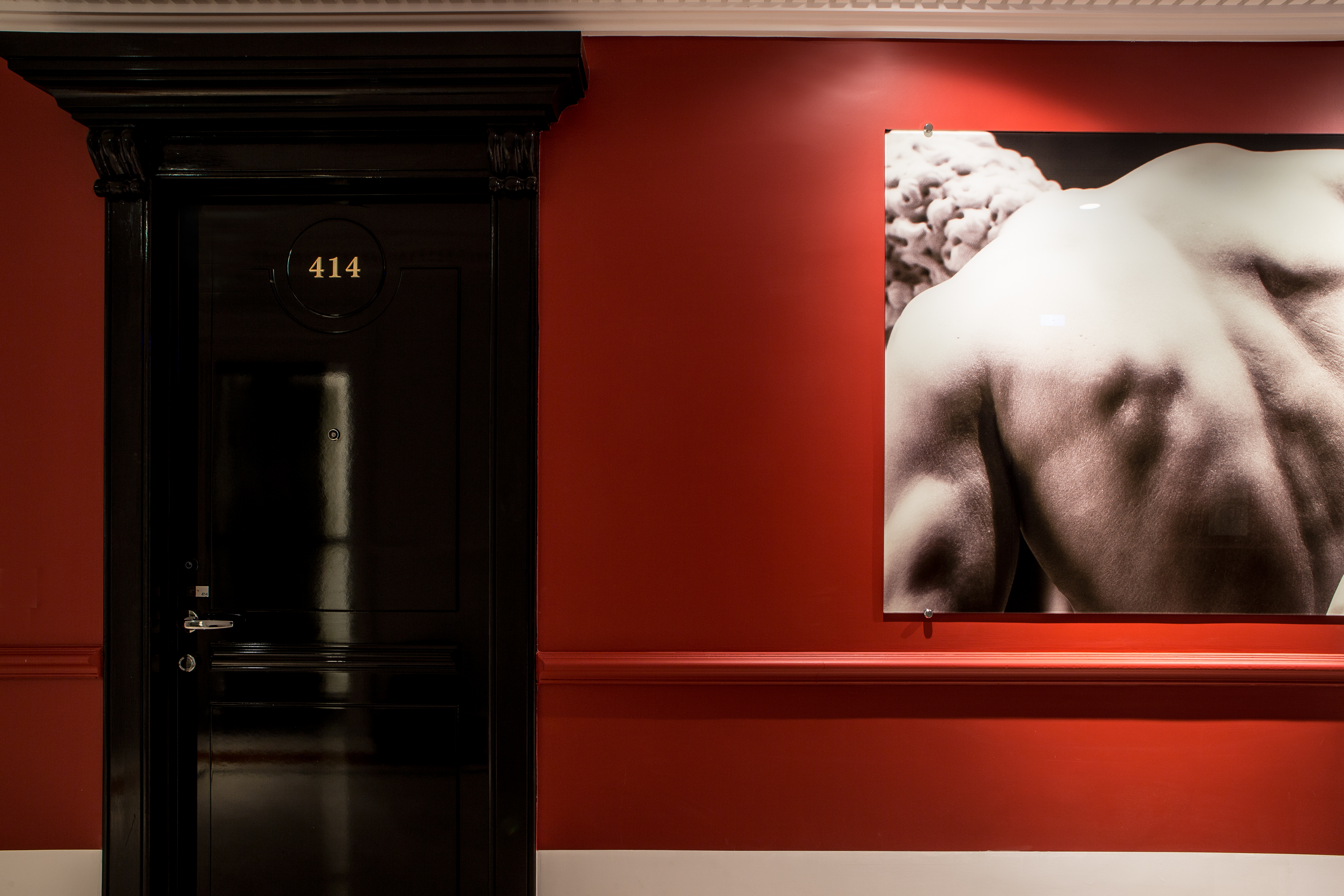 Sofitel Roma Villa Borghese is housed in a former 19th-century Roman palazzo that was part of a large villa estate dating from the 1600s. Decor is inspired by the building's original architecture and the landscaped gardens of the adjacent Villa Borghese. The hotel is owned and operated by Accor.
Location, location, location
The hotel is on a quiet street off the elegant Via Veneto, one of the most iconic streets in Rome. The Spanish Steps are less than 15 minutes away on foot, while the closest metro stop, at the top of Via Veneto next to the famous Harry's Bar, is less than 10 minutes away.
Where you'll sleep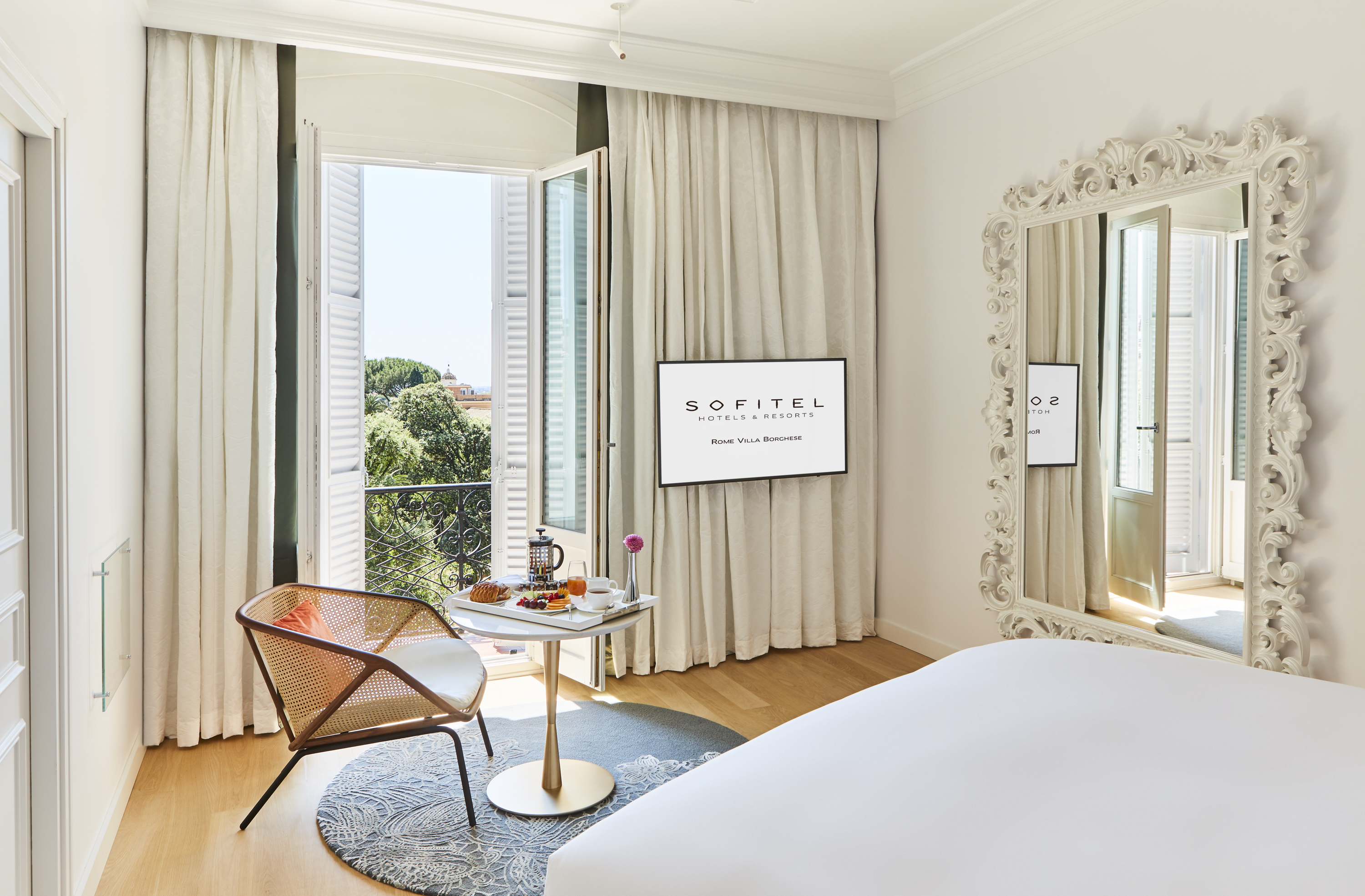 The hotel has 78 rooms including seven suites — including a top-floor knockout with a private terrace overlooking Villa Borghese. Rooms are of a contemporary design featuring light, bright tones and frescoed ceilings, wood floors, brass details, and Italian marble accents. The exclusive Sofitel MyBed provides balanced whole-body support and rooms are equipped with 49" TVs. Bathrooms are large with walk-in showers. The hotel continues to refine its sustainability efforts, and has eliminated disposable plastic bottles. 
Dining & drinks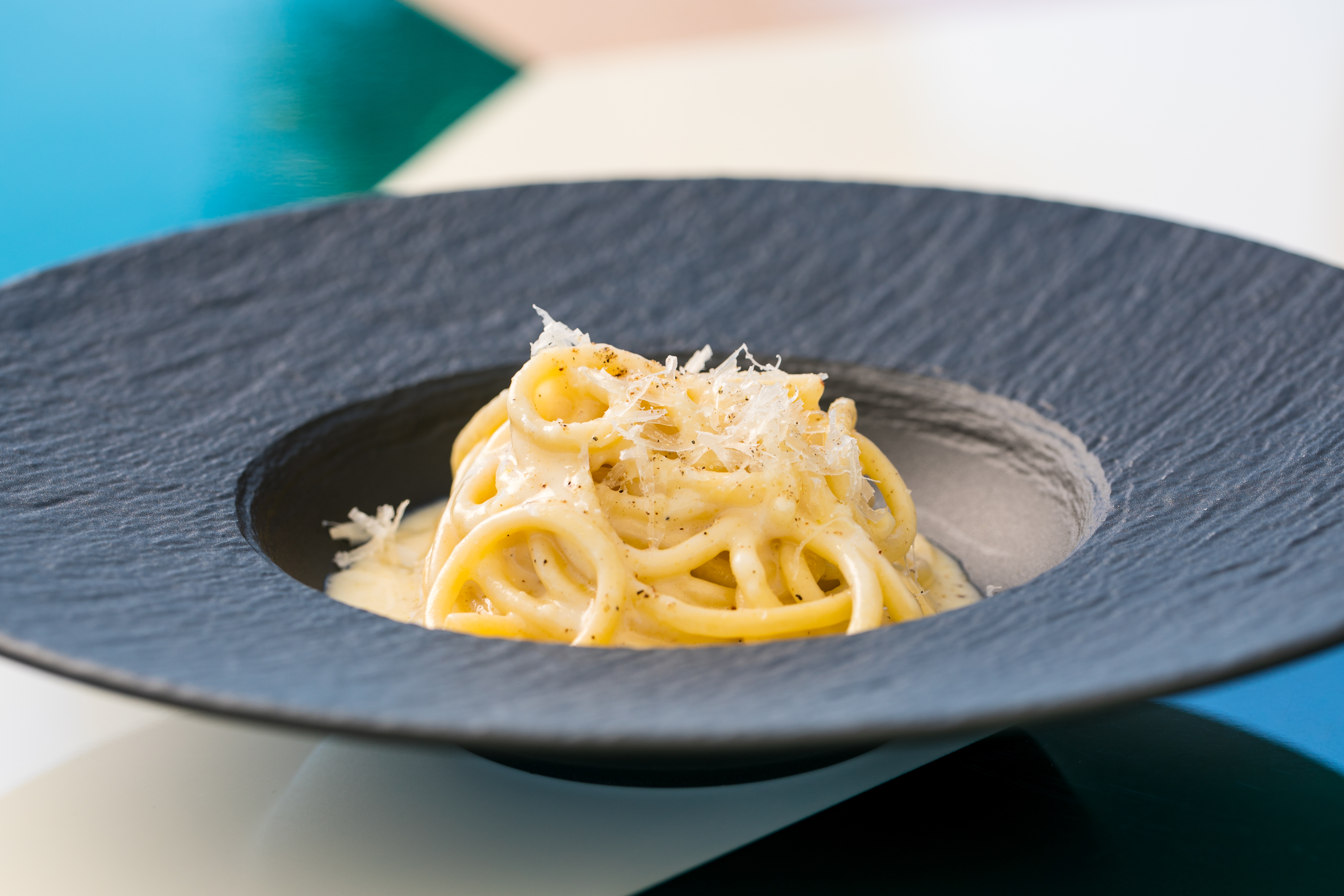 Breakfast is served on the hotel's rooftop terrace, which offers panoramic views of Villa Borghese, Villa Medici, Rome's rooftops and St. Peter's Basilica. The breakfast buffet is very generous, with all kinds of sweet and savory treats. 
In the late afternoon light, you may sip an aperitivo or have dinner at Settimo, the rooftop restaurant, which offers traditional Roman cuisine with a twist. Favorites include supplì with zucchini flowers and pecorino cream, as well as beloved local classic, tonnarelli cacio e pepe. 
Service notes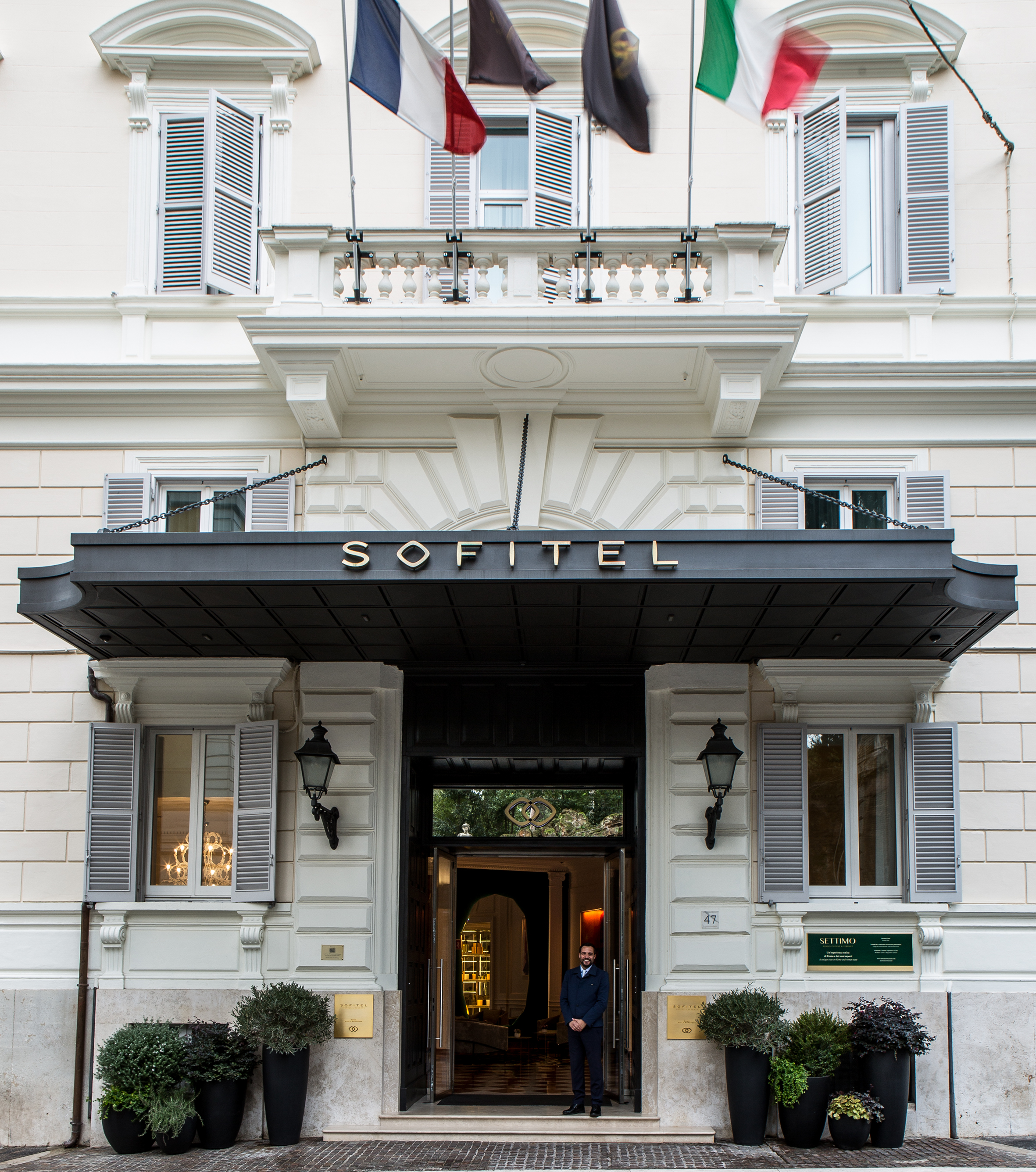 Hotel staff is courteous, professional and efficient. Ask Head Concierge Agostino Sità for insider's tips on what to see and do based on your interests. 
You should know…
The hotel curates a number of unique activities, including day trips in luxury supercars to the Lazio countryside, yoga at top scenic spots including Villa Borghese and Giardino degli Aranci, a guided running tour through Roman ruins, a fashion experience with wardrobe styling and visits to historical boutiques, cooking classes and themed food tours. 
The hotel also offers a handy Rome for Repeat Visitors Guide, which informs about Rome's history and culture at under-the-radar museums, parks, palaces, and churches.
Accessibility
Features & amenities
City setting
Restaurant
Bar
Free WiFi
Parking (paid)
Fitness room
Rooftop terrace
Contacts
Sofitel Roma Villa Borghese
Via Lombardia 47, Rome
+39 06 478021
Website