John Steinbeck did warn us about the stairs.
In his 1953 essay "Positano" in Harper's Bazaar, the author depicted an Amalfi Coast that in some ways isn't far off from the one that exists today — apart from the crowds. He wrote of the dizzying, difficult trek to get there, the cliff-clinging stairs and the irreverent locals. The secret couldn't be kept as he'd hoped, his fears foreshadowing 70 years in the future.  
"If I tell, it will be crowded with tourists and they will ruin it, turn it into a honky-tonk and then the local people will get touristy and there's your lovely place gone to hell," Steinbeck wrote.
Record numbers of tourists are swarming Europe this summer, matching if not exceeding 2019 numbers pre-Covid. And it's only July.
In a phenomenon many commentators have dubbed "revenge tourism" after years of lockdowns and travel restrictions, the tourists flooding Italy's revered hotspots are peaking with the latest heatwaves.
A recent Wall Street Journal article on the state of tourism in Europe showed pictures of impassable crowds in popular locales and reported an increase in tourist arrivals of 3.7% in the summer compared to the same months in 2019. The masses have descended on an Italy eager to bounce back, but rocked by severe climate change events.  
Outside the news reports of flooding and extreme heat, Italian travel seems to be  a more frequent topic of online discussion lately. Some are taking to TikTok with tirades to air the dirty laundry (lack of infrastructure, high prices and of course, the stairs!) of overcrowded places like Amalfi. Others are penning critiques of modern travel and the social media-powered sporting competition it has become.
Meanwhile, locals and those who manage Italy's most popular historic and cultural sites are trying not to break under the stampede of visitors.
No room(s) for spontaneity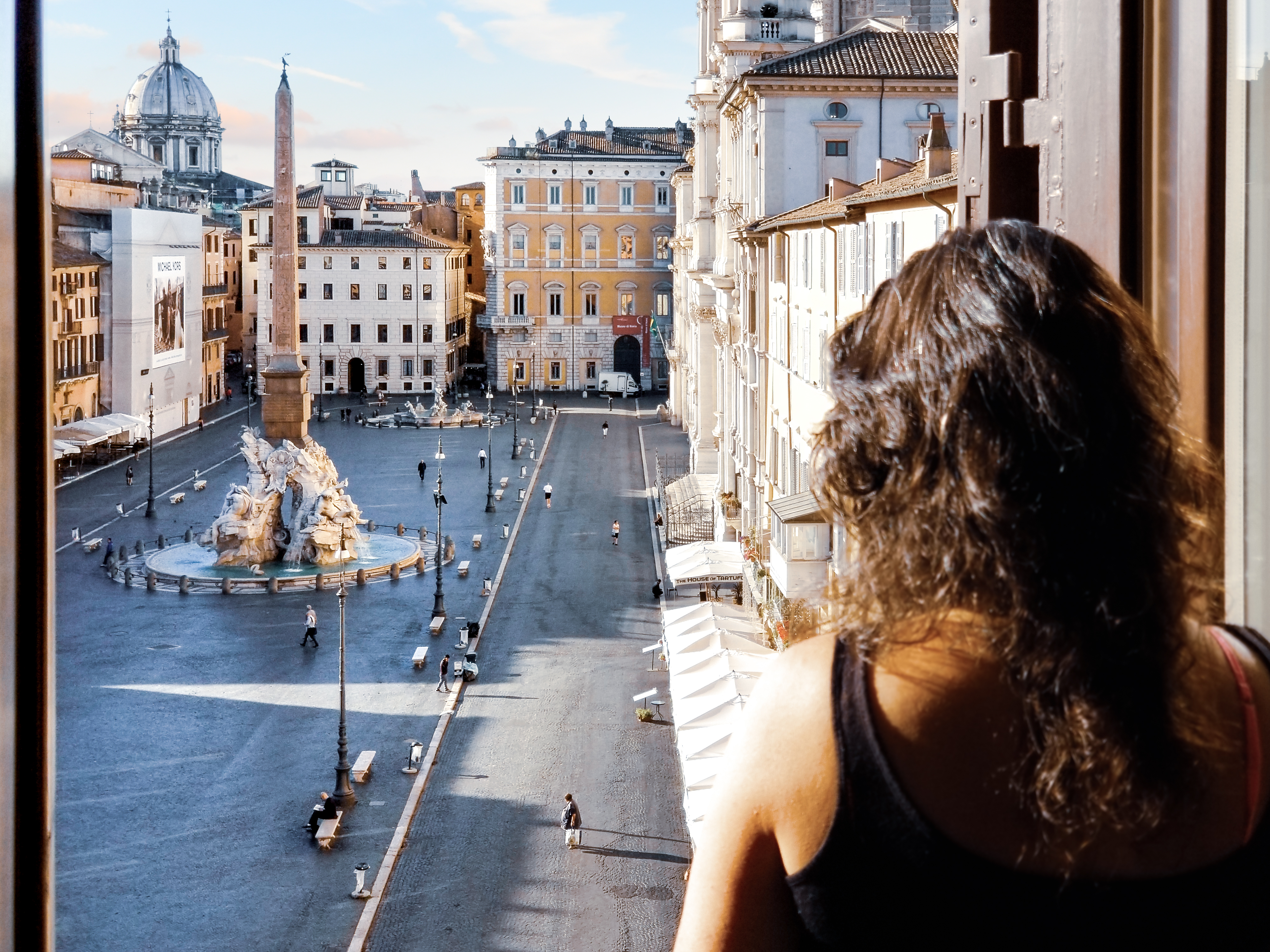 Reports of reservations for July were on par with last year and already exceeding those of 2019. August, on the other hand, is already 84.3% booked up, according to the Italian National Tourism Board. 
While this is great for local economies that depend on tourism, it's a nightmare for anyone who doesn't plan ahead.
Amanda, an American woman from Grosse Pointe, Michigan, said she's never experienced a trip like the one she took in June to visit her sister. She was blindsided by how difficult some parts were, particularly the Amalfi leg, having felt unprepared for the logistics of arriving at the narrow, rugged coastline.
For some (like the aforementioned TikToker), this can be the result of relying on social media to guide travel decisions before listening to seasoned experts (eccoci qua!). But for Amanda, who was traveling with kids and her 83-year-old mother, recommendations came from trusted sources and Italy transplants, and she relied on their guidance without a second thought. Inaccessibility, high prices for everything and ubiquitous crowds were a few of the obstacles Amanda and her family encountered.
"It made the trip a lot more work," she said. "You had to be constantly anticipating the next crisis. You couldn't relax and do things as they came. You could not be spontaneous."
Christiny Miller, an American living in Berlin, Germany, also mentioned the crowds were off-putting during her time in the country. She visited Cinque Terre before joining a friend in Rome and traveling to the Amalfi Coast and Sicily.
Although they managed to lock down accommodations early on, finding affordable stays across all their stops, they didn't expect the wait times at museums, Miller told me. The most popular ones — Villa Borghese, the Vatican Museums and the Colosseum — were booked up weeks or months in advance. They opted for some lesser known little museums, which were a welcome escape from the heat.
Surviving the summer storm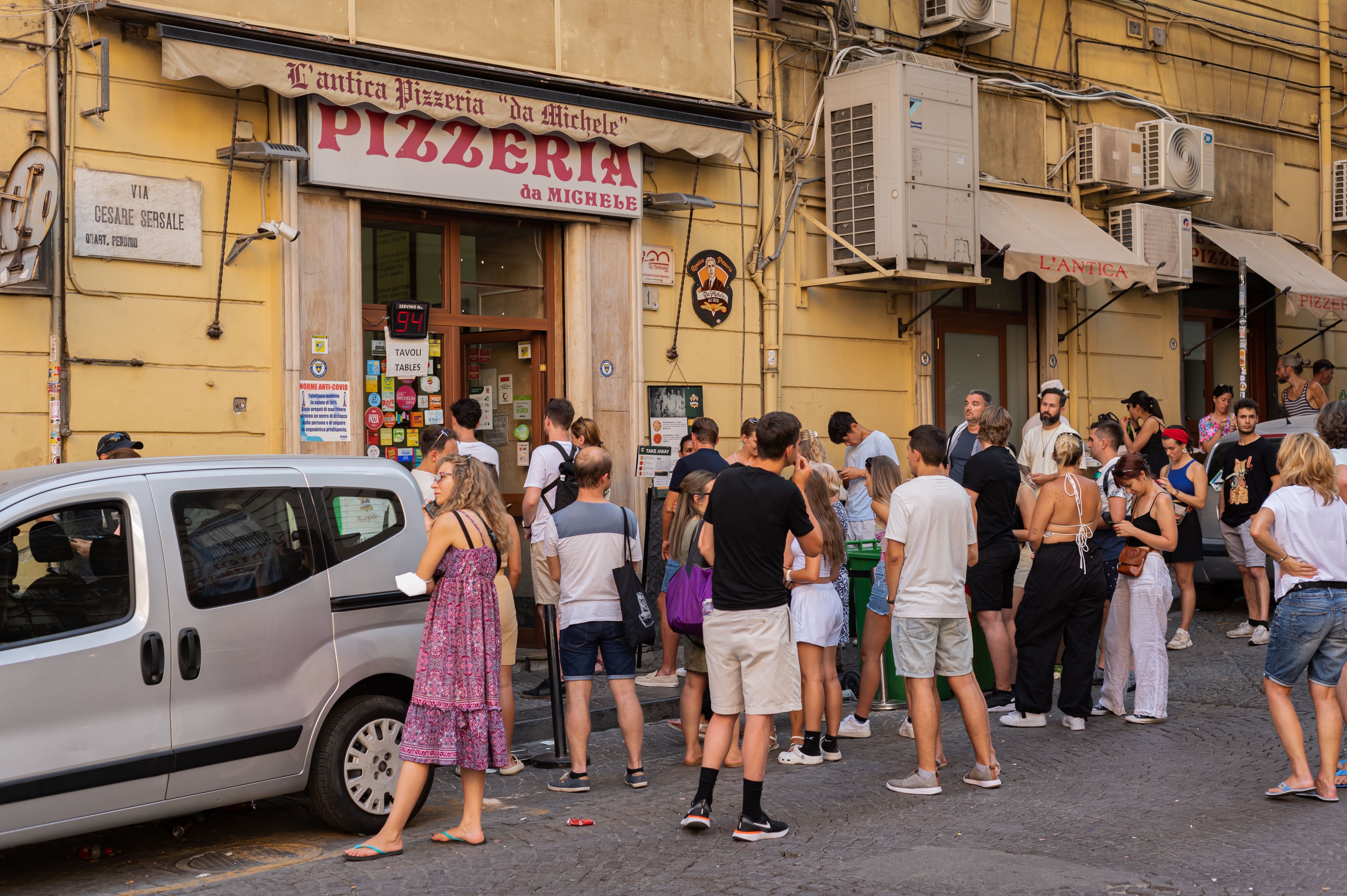 In recent days in Florence, the heat choked the narrow streets of the city. Tourists nonetheless sought shade under umbrellas as they stood in a long line that snaked around the front of the Duomo, undismayed by 105 F (about 41 C) temperatures.
The Galleria dell'Accademia, which famously houses Michelangelo's David, has been hosting record visitors — more than 1 million since January. Perhaps optimistically, authorities have been encouraging visitors to go beyond the David, Michelangelo's Renaissance masterpiece, to discover all the collections and redirect some of the crowds that form around the iconic statue. The initiative is part of long-term efforts over the past few years to improve visitor experience at the Accademia: evening openings, layout changes, more visible signage and better air conditioning.   
Early bird and skip-the-line tickets, like those at the Vatican, in theory, should help tame the crowds, funneling people through at predetermined times to avoid bottlenecks and the lines 10 people deep that crawl from room to room just to squish into the Sistine Chapel (been there!). 
But at a certain point, the numbers are simply too high.
Managing overtourism is nothing new to Italy, where tourists have on occasion caused public disruptions, local housing has been devastated by short-term accommodations, and small businesses in major cities have been overtaken by souvenir tchotchke shops.
Venice is on the front lines. Every year, local authorities come up with new regulations to handle the droves of visitors, like the introduction of an entrance fee starting next year (which has already been pushed back several times).
Rome has been in the news recently for tourists caught vandalizing the Colosseum, problems with ticket scalping and reports of visitors fainting from the heat.There have been discussions about closing the archaeological sites at the hottest time of the day and extending hours for nighttime visits.
Pompeii, where visitors so far this year are on track to far exceed that of last year, released advice on where to find shade in its expansive archaeological park during a visit.
More to see than meets the Instagram "For You" page
Speaking again about her time on the Amalfi Coast, Miller said she found solace from the crowds in a lesser known town, Minori, which afforded them a hike up to Ravello and an unobstructed view from the Terrace of Infinity.
So much is missed when sticking to the saturated tourist drag of Venice-Florence-Rome-Amalfi. Spending more time in one place, as opposed to cramming multiple cities into 10 days is a good way to enjoy a more relaxed time while giving these towns, residents and tourism operators room to breathe. 
Since the allure of Italy often lies in its messy, unbothered take on life (particularly anywhere with a beach close at hand), embrace the imperfect holiday. And if getting to lesser known places requires logistical challenges, well, perhaps remember what they say about the journey versus the destination.