John Bensalhia lists nine key factors to consider when buying either an old or modern property to retire to in Italy...
Uniqueness and Quirkiness
When you buy a period property, you're also buying a slice of history. Each period in history has its own design style, keeping up with the trends of that age.
Frescoes, marble mosaic floors, stone walls, high ceilings... that's just a sample of the many historical architectural flourishes given to these buildings. If you're looking for a return to a simpler way of life with greater integrity and genuine skill, you'll be living in a permanent reminder.
A fine instance of a quirky base that very few will get the chance to buy is this Roman Temple House in Fermo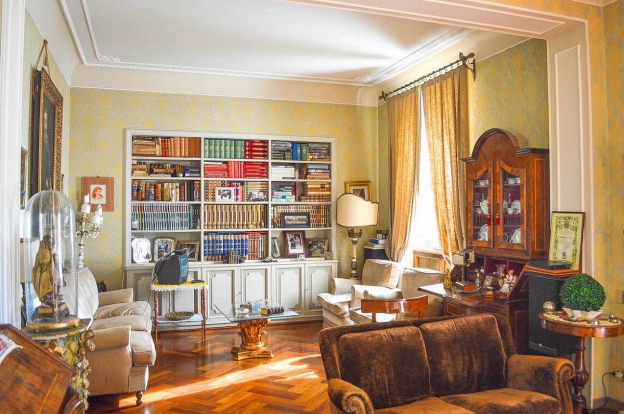 Wear and Tear
As with people, age also brings wear and tear. And this can be an issue on both counts. Firstly, as the building gets older, so it's more prone to damage and decay. If you're buying a period building, and you're after a hassle-free retirement, you need to make sure that it's in reasonable condition. Ensure that a good, detailed survey is carried out to the letter on every corner of the building. And if there are any problems with the building, make sure that these are suitably rectified before you sign on the dotted line.
Up to the Challenge?
But before the second count, let's sidetrack a bit. Maybe in your retirement, you're after a bit of a challenge. Let's say that you've seen a property that's not in the best shape – but if you have the right expertise in this field, you could snap up the period building for a bargain price, renovate and regenerate it to your own standards, and bingo! Providing you've spent wisely, you've just bought a home at a very fair price, taken on a worthy project in your twilight years, and have saved some cash in the process.
Take a look at this country home to restore to get some inspiration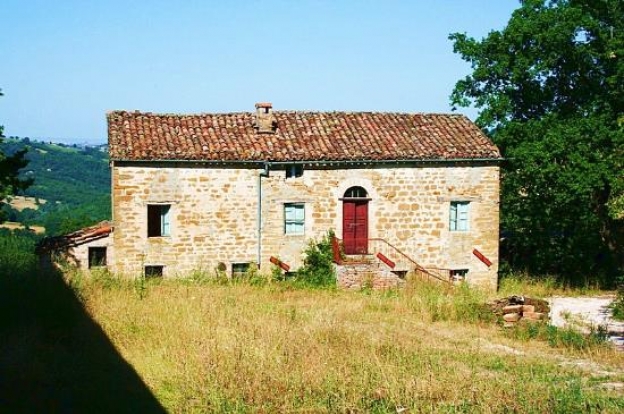 Living Conditions
So that second count then... what if there's nothing wrong with that period building that you're interested in, but your body isn't quite as in tip top condition as it was? As a place to enjoy your retirement, part of this is ensuring that you live in comfort. So whereas a modern property can boast underfloor heating, secure double glazing and all the home comforts, some period properties may not. On top of this, there's accessibility. Narrow or high stairs may prove an obstacle if you can't move as fast as you used to. Marble floors may be nice to look at, but what if you trip and fall? That's a harder surface to land on, and when you're older, that's not good news.
If you've read about a property that you like and your health isn't as good as it used to be, if you can, visit the building in person – or send a relative or friend to check it out for you. Make a note of any potential issues, and if any crop up, see if these can be rectified. There's a chance that the seller may be able to accommodate your requirements and sort these out to your liking.
Making the Compromise
If a true period property isn't quite the practical solution, then as I move into half-time, it's appropriate to mention the compromise solution: the renovated property. If you're not after a challenge of doing up a period place yourself, then why not invest in an old building that's been suitably souped up with all the mod cons such as double glazing, heating and snazzy kitchens? As a result, you're getting the best of both worlds: the unique, timeless feel of those old period property designs – as well as a worry-free, modern, comfortable environment to live in.
As the song says, everyone's a winner. Take a look at this Bolzano-based apartment as an example.
The Modern World
The alternative is to plump for a fully modern building. Clean cut, fuss-free designs may well be what you're after, and as a bonus, modern properties are easier to clean! Most of the modern buildings offer a wealth of special features, with aspects such as underfloor heating, heated towel rails, and in more extravagant cases, jacuzzi baths and all kinds of effective kitchen equipment to make sure that those dinner parties go with a swing.
The new build properties in Perugia offer these kind of all mod con benefits.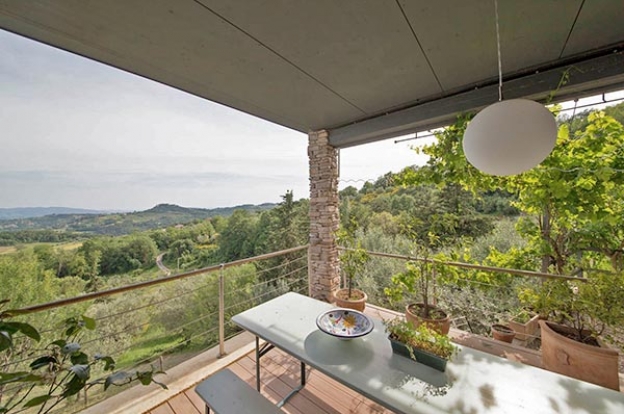 Like this article? Don't miss "Moving Overseas to Italy: What You Need to Know."
Peace of Mind
A good advantage of the modern buildings is that they are more accessible for retired people with walking or health issues. During the colder months, a good modern building will warm up the place with heating from central systems and underfloor. Furthermore, double glazing will also keep the cold at bay (as well as tightening up security for peace of mind).
Getting about in a modern building is easier too, with more accessible stairs (a better fit for stairlifts, should you require one) and carpeted floors for extra safety in the event of an accident.
The Flexibility Factor
In some cases, there's the flexibility to design the property to your own specific requirements. Remember the Merano home that can be designed with your own needs in mind? Refresh your memory here.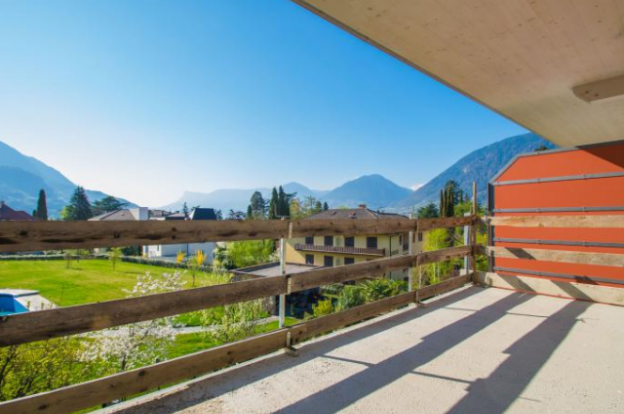 Properties like this allow you to have a say in the ultimate design. So if you need specific facilities such as wheelchair access or maybe even a lift to make your life that much easier, a modern property can do this for you, whereas with a traditional period building, it's a trickier thing to arrange.  
At Your Leisure
While there isn't a project to keep you busy with a modern design, the upside is that there's more time to enjoy your retirement at your leisure. A modern property brings less risk of things to sort out or fix. Unless a previous owner has had the ultimate rock 'n' roll party of a lifetime and trashed the joint in the process, odds are that there's either very little or no renovation work to be done at all. Leaving you to discover all the wonders that Italy has to offer.