Photo: Lalla and Laurent with Julia Hernandez as photographer.
"Let the beauty of what you love, be what you do" represents the life philosophy of Laura Notarbartolo, founder and owner of Italian Special Occasions, an Italian Destination Management Company (DMC) that creates and delivers unforgettable events across the "boot". Anything from an intimate destination wedding, to a grand corporate product launch in Italy - their emphasis is on authenticity and staying true to the season when the event is held. ITALY Magazine is thrilled to chat with Laura and get some valuable insider information on planning an important destination event in Italy 
Buongiorno Laura! Can you tell us a little about yourself, how you got into wedding planning and your brand philosophy?
I am the daughter of Sicilian and English parents, therefore travel and languages have always been around my house in a very natural way, and of course inside my DNA!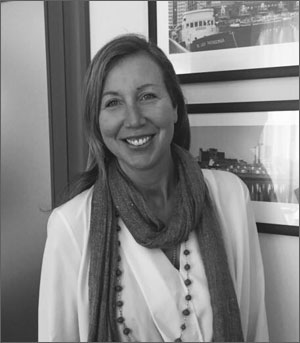 I have travelled a lot, and I always loved to discover different paths wherever I went, even in the places of mass tourism. The secret? The knowledge of the locals! They treasure the best of the traditions, the history and the secret places you will never discover if not through them. After 10+ years of work experience traveling across Europe and studying different realities around the world, I felt that I was ready to undertake a personal challenge. My dream was to create a company based on my experiences and my knowledge of Italy, supported by great local networking. Most of all, I wanted a team of people who believe that Italy is not just Rome, Florence or Venice, but so much more than that: hidden gems, ancient traditions, art and seasonal activities. This is what we apply in the planning of our weddings, which become truly authentic destination weddings. On top of that, our philosophy revolves around the human part: listening to the bride and groom, and tailoring the wedding to their needs and wishes, so that they can enjoy this amazing experience in a stress-free way. They are the artists, and we transform their ideas into reality.
I have to ask, why do you think Italy is such a popular place to get married?
Italy is romance! This country has a lot of complicated issues if, for example, you think about politics and bureaucracy. But when it comes to beauty and inspiration, Italy wins. I decided to settle and organize events and weddings in Italy because this country really has it all, from lovely ancient traditions to beautiful landscapes - whether you are up in the Dolomites or down in Sicily. Often, though, agencies sell Italy as a country where you can get married only in Tuscany, Venice or Rome. That's why I decided to offer Italy with a different approach, by honoring all the 4 seasons and promoting all of Italy's 20 regions. We recommend the best region-season combination to help the couple choose the perfect place where to get married and where to enjoy authentic experiences with family and friends. When planning the wedding, we keep this thought in our minds: "The best things in life are the People we love, the Places you have been, and the Memories you have made along the way". With its personality, Italy has all the cards to create the best memories ever for any wedding. By the way, anyone interested in exploring the different side of Italy, whether for a wedding or any special occasion, is invited to read our "Be Inspired" blog, where we write about little-known or unusual, yet beautiful places in off-the-beaten-path Italy. 
How far in advance should someone start planning their destination wedding?
It really depends on how the wedding is structured. The most difficult and exhausting part is to find the perfect venue. It may seem like a simple process, but really it's NOT. Normally, it can take up to 1 month to identify the ideal venue. Once you have that, you are half way through.
If the couple is Catholic, then it is better to start planning around 1 year before. Bureaucracy in Italy means a lot of paperwork, and sometimes the couple needs to get these papers from their own country in order to have everything in place.
If it is a civil or a symbolic wedding, then 6 months should do it.
What are some of things you should keep in mind when choosing a venue? How can we make it as authentic and personal as possible?  
The reason why looking for the perfect venue is so time consuming, is because each request is different and finding a match that is spot on, is not something easy. We have invested in loads of traveling and already have an exclusive selection of venues around Italy. Authenticity is what they all have in common: from an Eremo in the middle of the woods in Liguria, to an amazing Dammuso in Pantelleria Island, to the Albergo Diffuso where rooms are scattered around an ancient village. To make it as personal as possible, we consider all the factors – season of the year, number of guests, wishes of the bride and groom – and then we work our magic.  We can proudly say that our clients are always amazed by the locations that we find for them!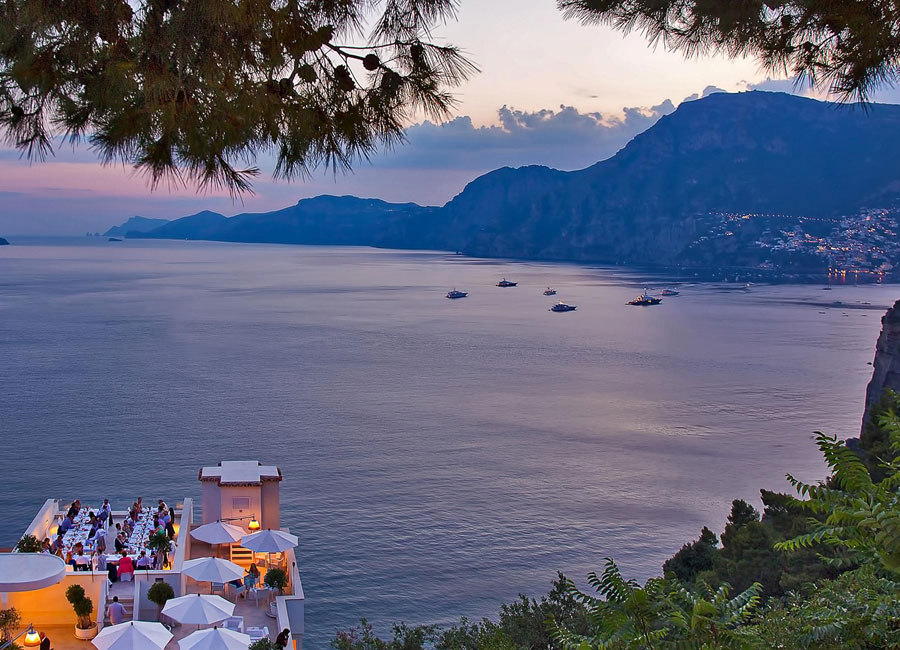 One of Italian Special Occasion's Upscale Venues
Best budget tips for newlyweds just getting started on their planning process?
Location and time of the year have a fundamental impact on the costs of the wedding. If you choose a place that is not Venice, Rome or Florence, or choose one of these top picks in the off-peak seasons, you can save quite a bit of money. For example, if you want to get married in the municipality of Florence, the cost exceeds 1000 euro, but if you choose a small charming village like Certaldo (in the province of Florence) then you slice the price by half! In general, newlyweds should consider the following factors that will impact the budget:
·      Venue & Location: type of building (Church, castle…) and destination (city, countryside, on the beach…)
·      Season & Period: time of year and even day of the week
·      Number of people
·      Experience: the type of authentic activities that will engage the newlyweds and their guests
One thing that I find quite important to say, is that the successful organization of a wedding depends not so much on the price, but on the quality of service. Based on my personal experience, I suggest never to save on service. For example, good catering is very important, and wanting to save on food is not a good choice. Time ago, I was planning the wedding for a bride whose mother wanted to save money on catering. She decided to go ahead on her own, and to choose a catering service that had not passed my selection criteria. Sure enough it was cheaper, but the result? Disastrous! The service was not up to the level of what we had organized, and the food was really cold.
Can you tell me about some of the current wedding trends or color combinations at the moment?
Italian Special Occasions does not follow trends, but it captures their essence and creates weddings tailored to our clients. Each Wedding is a unique art creation!
Let's chat seasons! What advice do you have about which seasons stand out for planning a wedding? 
Weddings or other types of events do not have to necessarily take place in late spring or in summer: they can be just as wonderful, if not even better, in the seasons of autumn and winter. Each season has something special and different to offer, and we at Italian Special Occasions can suggest the best region-season combination for an event that not only helps the pockets of the newlyweds, but also the local environment and community.
Tell us about some of the best weddings you've planned! We love stories.
I'll tell you about something I really loved organizing, which was an amazing imperial table in the middle of vineyards in Sicily! We found this private Villa in the countryside of Milazzo. The property featured its own beautiful church, which was not a small chapel, but a lovely Church from the XVII century! After the religious celebration, the guests walked around the amazing Sicilian-style gardens, accompanied by music, until they reached the vineyards and spotted the fantastic imperial table. It was a surprise for all of them, and I can still remember the amazed expression on their faces. The shades of sunset mixed with the colors of the grapes, the vineyard and the candles… it was simply magical! This is exactly what ISO is about: surprising positively the client by always going an extra mile!
What additional events should you plan for your guests at a destination wedding? (local experiences)
Definitely let them experience the local history, fashion, lifestyle and food. We love to theme up the special occasion with what the local destination has to offer, and to allow guests to engage their Five Senses when enjoying such activities. For those who want a truly local experience at 360-degrees, we have organized activities such as pottery lessons in a bottega (artisan workshop); pizzica dancing between Apulian trulli; and dinner with locals in their own beautiful house. The experience is incredibly constructive, with locals and visitors exchanging the best of their cultures!
Are there specific hurdles managing a destination wedding from abroad?
If you have the support of a DMC, such as us, it won't be difficult, since we take care of all the hurdles at local level. Most times, once our client has decided to plan the wedding with us, we organize a Fam Trip because I really want the bride and groom to see with their own eyes what ISO has suggested! It is the best way to get through all the way 'till the day of the wedding, as the couple feels comfortable and sure about the choice. Should they want to change plans, there is always time to choose a different venue together.
Let's talk about the dress! What advice would you give for someone looking for something truly special in Italy?
If you decided to have an Italian Wedding, I think you may also want to have a Made in Italy wedding dress. Italian Special Occasions actually offers an exclusive and authentic journey called Italian Wedding Couture, which allows brides to create their own dream dress with a high fashion designer.
The idea came from my own experience in 2010, when my fiancé and I decided to get married. I had just moved to Florence after 12 years of working abroad, and I had just started to work on the ISO project. So, apart from the startup, I was also working on the organization of my own wedding. The dress was a real nightmare, as I visited many famous shops, but no dress really satisfied me. Above all, I did not like the idea that someone else could buy my same dress. Chatting with a friend of mine, she suggested to meet wedding dressmaker Anna Fuca, and so I did. As soon as I entered the atelier, I just loved it: beautiful dresses, rich fabrics, creative drawings... it felt so nice to be in such authentic atelier!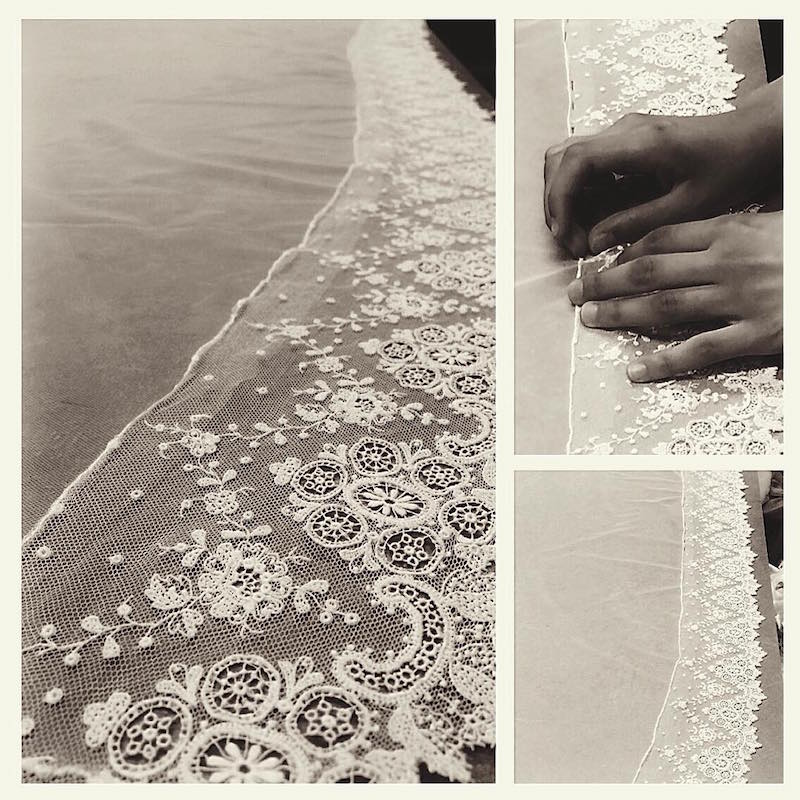 Photo credit: Stefano Santucci
Anna was amazing since the beginning, listening carefully to my ideas, dreams and doubts. Little by little, we made my dress together, until it was just perfect for me. After all those meetings, we also created another precious thing together: our partnership and our exclusive wedding couture experience.
I had the exact same experience with Anna, she is amazing! How does "Italian Wedding Couture" work?
There is no fixed program and the service is personalized from client to client. However, to give you an idea of how it works, it is mainly structured in one week during which the bride sees her dream wedding dress come to life, and participates in the creation of her Italian destination wedding. The bride spends the mornings in Anna's atelier, designing together the wedding dress, choosing the fabrics, taking the measures. In the afternoon, she joins the ISO team to inspect the previously chosen venues, taste different caterings, and pick décor and activities that best reflect the personality of the newlyweds. The bride can return home and relax, as ISO takes care of all the details until the day of the wedding. When the bride returns a few days before the Big Day, Anna makes any final adjustments to the dress.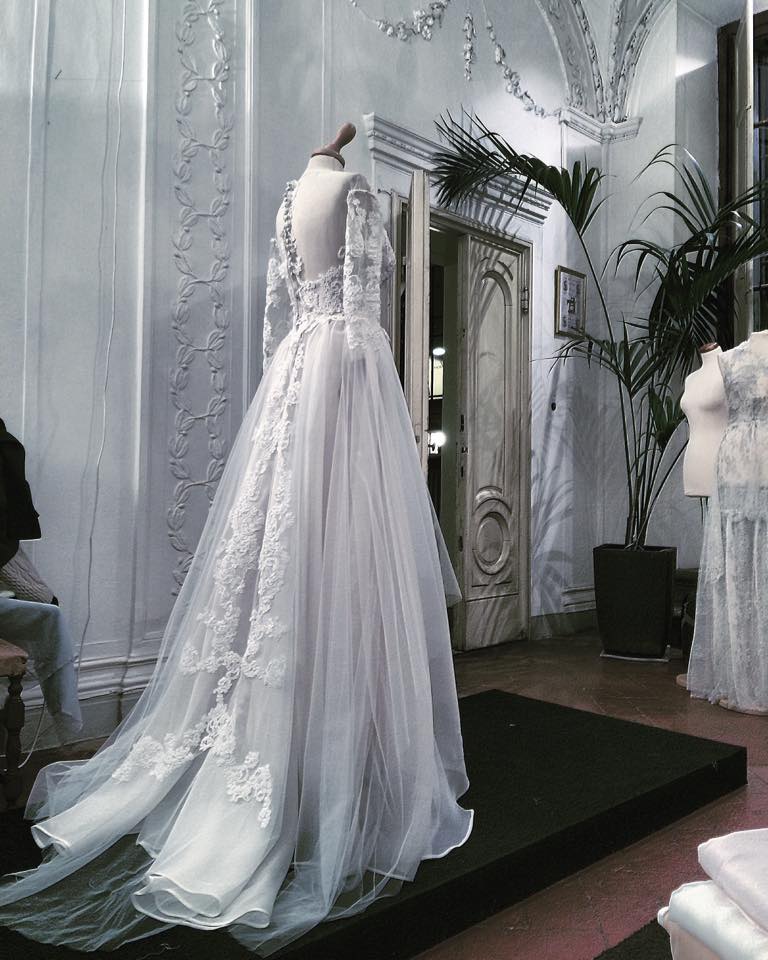 Is the service limited to Florence?
This service is available throughout Italy, as we have partnerships with different hotels and ateliers where the bride can design the dress with Anna, and meet with ISO for the other details. We can even revert the travel and "export" this service abroad, as we did in one occasion (so far) for a client in Asia. She could not travel to Italy prior to her Italian destination wedding, but she really wanted her own custom made-in-Italy dress. So, Anna and I flew overseas and met the client. It's an exclusive service, one that makes each bride feel unique - wherever she is!
You can get in touch with Laura and her team through her website, Italian Special Occasions, as well as their Facebook page, Instagram and Twitter account.