Christmas is on the horizon as John Bensalhia takes a look at November's events.
With science, books and classic food specialties in the mix, the big news of November is the build-up to Christmas which in Italy, is always a spectacular affair. This is the month when special festive-themed events begin, and this batch of events includes a sample of favorites. Make sure to please check the linked websites for any last-minute changes or even cancellations to events in accordance with the Covid-19 pandemic.
FestivalScienza
Cagliari, 4th - 9th November 2021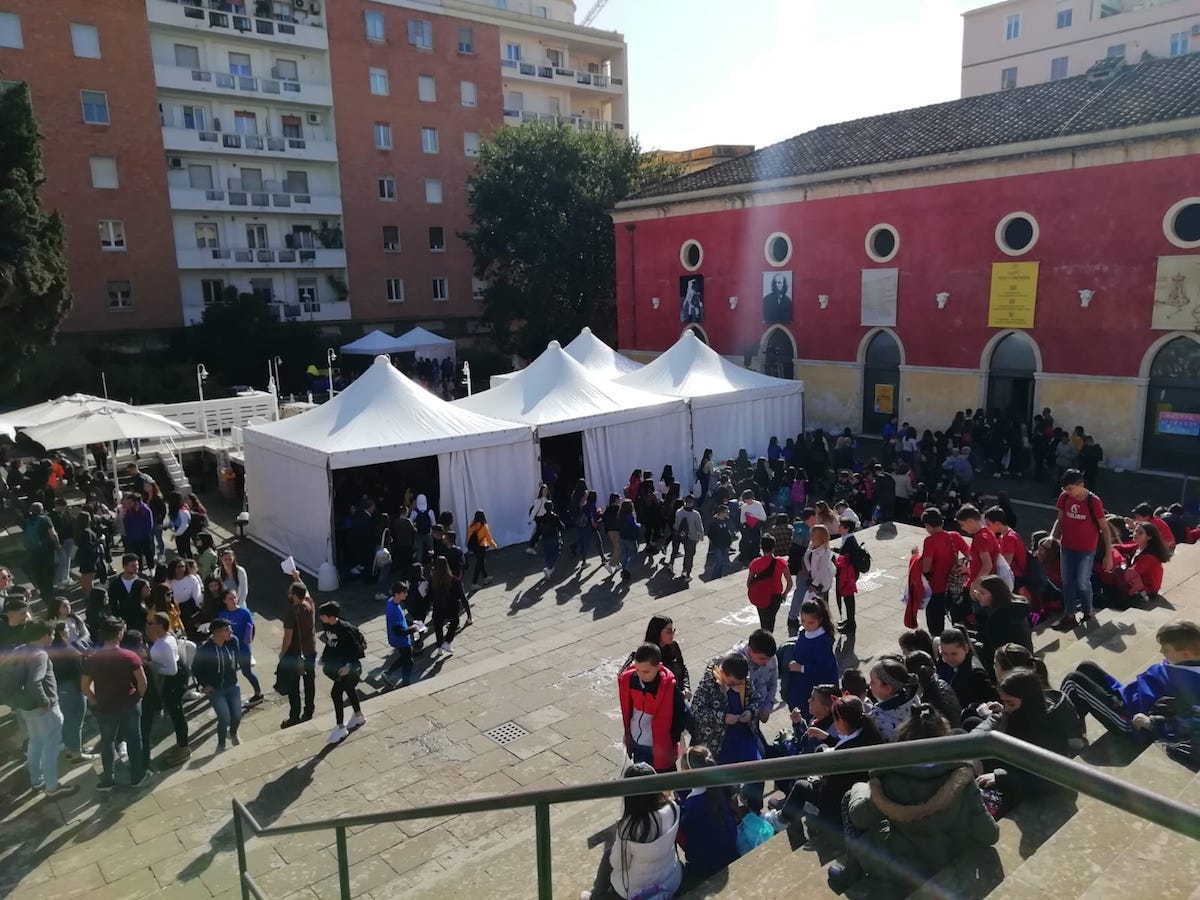 A long way from test tubes and bunsen burners in the school lab, FestivalScienza makes science more accessible to newcomers.
The 14th edition of the Cagliari-based festival lines up a good cross-section of scientific concepts, ideas and subjects. You may want to know more about physics, chemistry – even maths! But all of the family can learn about these in a fun, fuss-free way that cuts down on inaccessible jargon and through fun methods such as workshops, activities and even competitions, music and performances!
Visitors to FestivalScienza can take away knowledge on subjects such as genetic engineering, the human mind and even the universe itself!
Christmas Village
Bussolengo, 6th November - 9th January 2022
What could be better than dinner with the main Christmas man himself?
Eating with Santa is one of the appetizers on Bussolengo Christmas Village's menu. The experience promises tasty foodstuffs including a special Xmas Burger. Dinner is served on the days of November 29th and December 6th and 13th.
The village likes to think big, with indoor village space exceeding 7,000 sq m. The event includes specially designed nativity scenes, and stalls selling decorations and ornaments. Art-minded visitors will find plenty to enjoy at the handicrafts section where artisans demonstrate their craft with the arts of engraving and decoration. As with most events, please remember to wear a mask indoors.
Christmas Market in Limatola Castle
12th November - 12th December 2021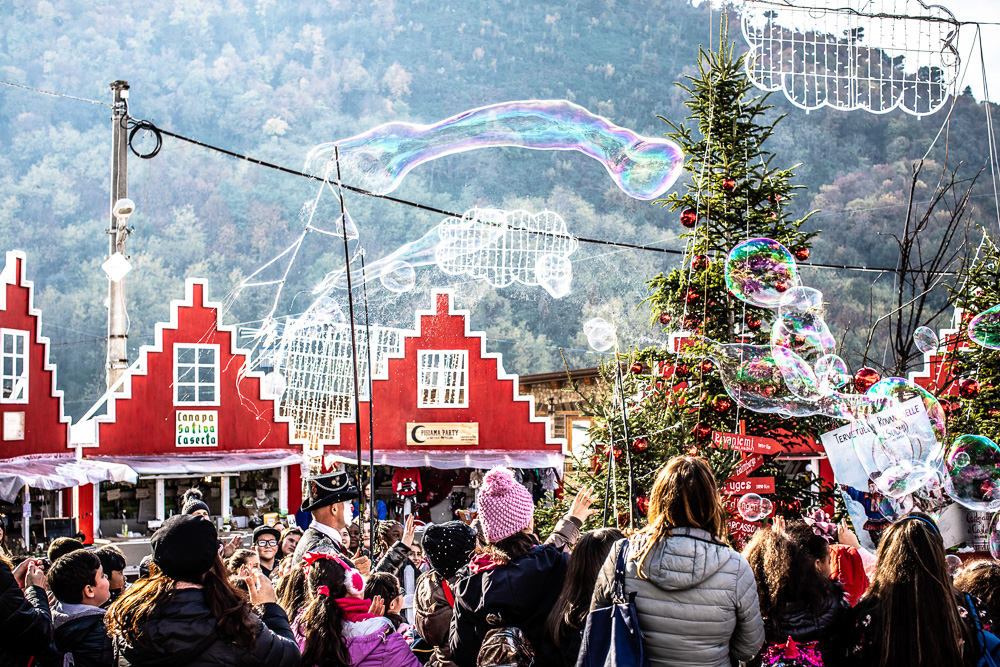 Celebrate Christmas at the classic Limatola Castle! 
Christmas can conjure up images of an olde-worlde magical fairy tale time, and for those that want an old-fashioned, traditional kind of festive build-up, this market should suit them down to the ground.
A fine array of gifts will be on display. If your friends and family like unique Christmas presents, there should be much to find here. Hand-made art items such as paintings and sculptures, as well as decorations for the home and food for the table.
All of this in an environment that takes medieval-style Christmas fun to the max. Hired actors dress up as medieval characters, with elves and Santa popping by for an appearance. On top of this, there are parades, acrobats, jugglers and musicians – all combing to create a classic way of preparing for Christmas. 
Salone della Cultura Fair
Milan, 20th - 21st November 2021
Collecting books is a rewarding pastime – resulting in a great big bookshelf of accumulated tomes acquired over the years. But a downside is that nagging missing book. You're after that elusive volume that you've spent so long looking for – but how to go about it?
Well, with more than 500,000 books, there's a fair chance that you might find that much sought after book at Milan's Salone della Cultura Fair this November. It's well known for its massive collection of old and new, second hand and rare books. The event is split into various sectors, appealing to all kinds of book collectors. New, collectable and antique books are waiting for a place on your bookshelf. Chances are, that that missing book could be yours...
Bagna Cauda Day
Asti, 26th November - 5th December 2021
While the title of the festival may be something of a misnomer (three days spanning two weekends on the 26th - 28th November and 3rd - 5th December), there's no better way to celebrate the classic Piedmontese speciality.
It's an event that encompasses not just Asti, but right across the world as people are invited to eat together at lunch and dinner time – from Italy through to Australia and America!
Asti itself though is the place to be, with a great choice of things to do, see and eat. As well as Bagna Cauda (which will be readily available in participating restaurants), visitors can sample local delicacies such as fresh vegetables and oils. As well as great foods and accompaniments, visitors to the Bagna Cauda Market in Piazza San Secondo can also buy other other items such as specially crafted toys and kitchen accessories. 
Candles in Candelara Festival
27th November - 12th December 2021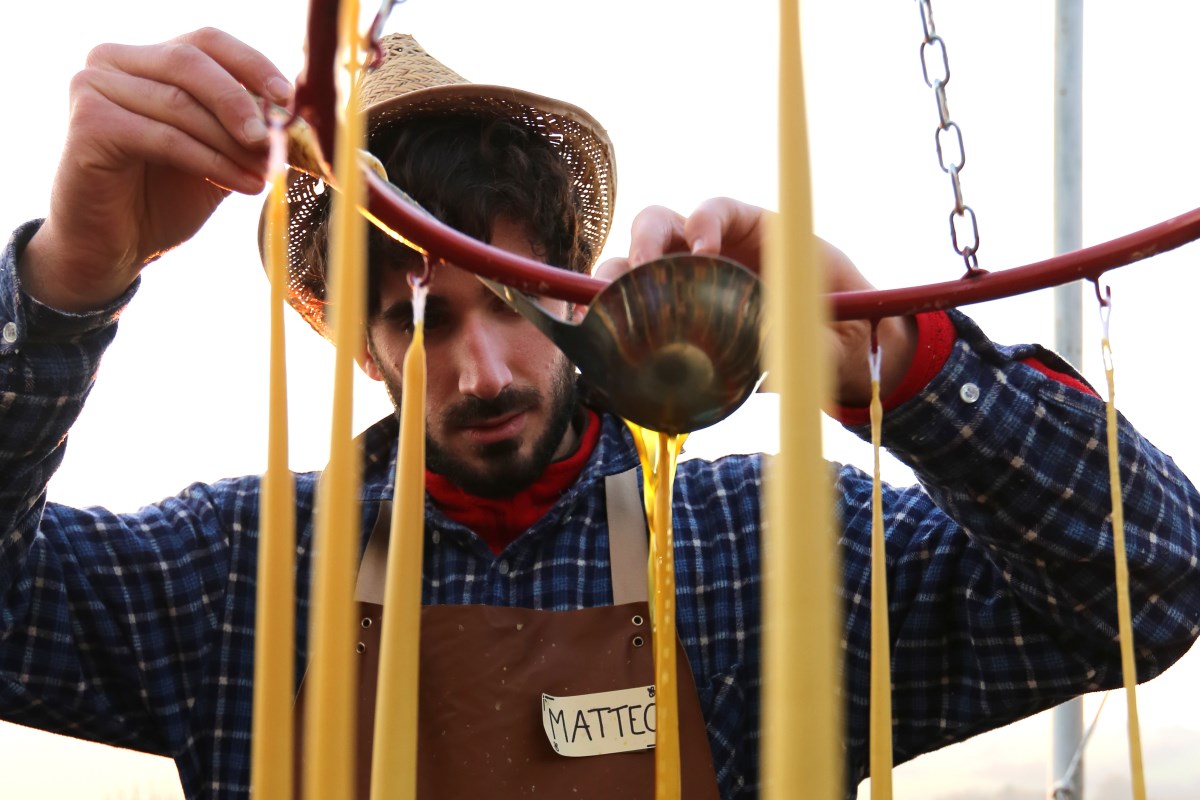 With the dark nights creeping in, candles add that extra bit of good old-fashioned light – especially useful during a power cut!
And of course, they add that extra festive feel, so the Candles in Candelara Festival is a timely festival. While the event is a popular one, it has been slightly tweaked to ensure that safety is paramount, with the Covid-19 pandemic in mind. The exhibitors will be present, offering all kinds of candles – but will be located in an accessible and easy to find space under the walls of the castle. 
While the event may have been rearranged, it still holds plenty of fun things to do. Children will love the Bottega degli Elfi, in which they can make their very own candle or write their own letter to Santa, requesting a few stocking fillers for December 25th. And just in case mum and dad get peckish, they can munch on a variety of specially prepared dishes available at the event's on-site restaurants and street food stands.
Christmas in Mombaroccio
27th November - 12th December 2021
A big draw of Christmas, Mombaroccio-style is its artificial snowfall. As the night looms, three regular snowfall periods enchant the visitors (4.30, 5.30 and 7.00 pm). The locations of Via G. Del Monte, Via Servici and Piazza Barocci become a Winter Wonderland, with specially created snow letting the locals know that Christmas is a coming.
The rest of this eagerly anticipated event is also a memorable occasion. A medieval-style market offers plenty of goodies, including home-made items, as well as home-prepared foods and drinks. Children will enjoy a festive jamboree of nativity tales, activities and also a visit to Santa's abode, with the chance to create their own decorations in Mr Claus' workshop.