After presenting our Top Ten - Italian Actresses of the Past, we continue our series on the greatest Italian cinema performers with a Top Ten of the most talented male actors. We struggled to select just ten and we are ready to make amend soon, but we do believe that all the Italian actors we picked, from Mastroianni to Troisi, fully deserve to be part of the list as they have represented Italian talent around the world over the past decades.
Vittorio De Sica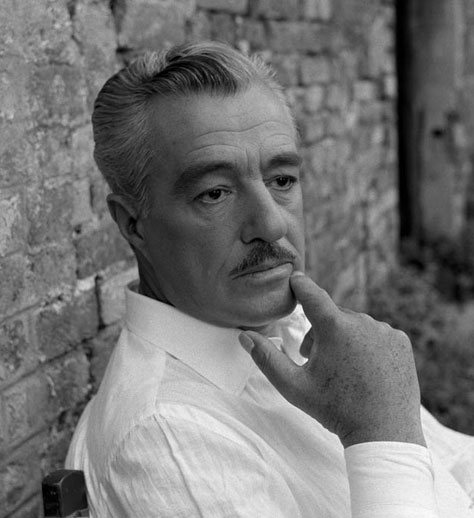 Vittorio De Sica was one of the leading Italian actors and directors from the 1940s until the 1970s. He was born in Naples in 1901. He started out working in an office to support his family, but had been drawn to acting since his teen years. He began his acting career in theater, following with film comedies. In 1940 he began directing and achieved great success. Four of the films he directed won Academy Awards: Sciuscià (1946) and Ladri di biciclette (1948), portraits of poverty in postwar Italy, won special Oscars before the foreign film category was officially established and indeed helped permanently establish that category. Years later, Ieri, oggi e domani (1963) and Il giardino dei Finzi Contini (1970) won for Best Foreign Language Film. De Sica also became known for his comedic roles opposite two of Italy's most famous actresses of the time: Gina Lollobrigida and Sophia Loren. He directed Sophia Loren to an Oscar nomination twice, for La ciociara (1960), for which she won, and for Matrimonio all'italiana (1964). De Sica died in 1974.
Vittorio Gassman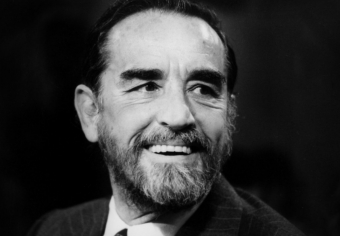 Vittorio Gassman, considered one of the greatest Italian actors of all time, was born in Genoa in 1922. He began his career in theater, and it was with Luchino Visconti's company, performing in such important plays as Tennessee Williams' "A Streetcar Named Desire" and William Shakespeare's "Rosalinda" that he became famous. His breakthrough role in cinema was in Riso Amaro (1949). He was described as so versatile and with such a flexible voice that he could make everything he read entertaining. In fact, in the mid-1990s, he was given a segment on a satirical show on Italy's national TV called "Gassman Legge" ("Gassman Reads") where he simply acted out lines from everyday, non-poetic texts, such as the Yellow Pages, a blood test report, a telephone bill, the classifieds page. The segment was a success. Among his most popular films are Mario Monicelli's comedy I soliti ignoti (1958) and Profumo di donna (1974), for which he won the Best Actor Award at the Cannes Film Festival, and C'eravamo tanto amati (1974). He died in 2000.
Marcello Mastroianni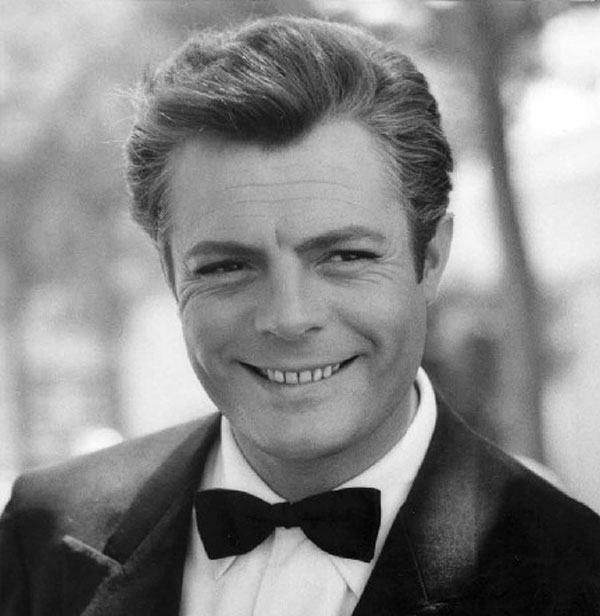 Marcello Mastroianni was born in a small village in Lazio. He was discovered by director Luchino Visconti, who gave him the main role in his theatrical adaptation of Dostoevsky's "Le notti bianche" (1957). In 1958, he played the part of a thief in Mario Monicelli's comedy I soliti ignoti. His breakthrough came in 1960, when director Federico Fellini cast him as the journalist reporting on the Rome jet-set in La dolce vita (1960), the role that also brought him fame as the Latin Lover. He worked with Fellini on many other important films, including 8½ (1963). He was nominated for the Academy Award for Best Actor three times, for Divorzio all'italiana (1961), Una giornata particolare (1977), and Oci ciornie (1987), the record for a performer in a foreign language film. He is also one of the few actors to have been awarded twice the Best Actor Award at the Cannes Film Festival. Mastroianni starred alongside Sophia Loren in twelve movies over a period of twenty years, and co-starred in five movies with his real-life former lover Catherine Deneuve, who was at his bedside when he died in 1996.
Alberto Sordi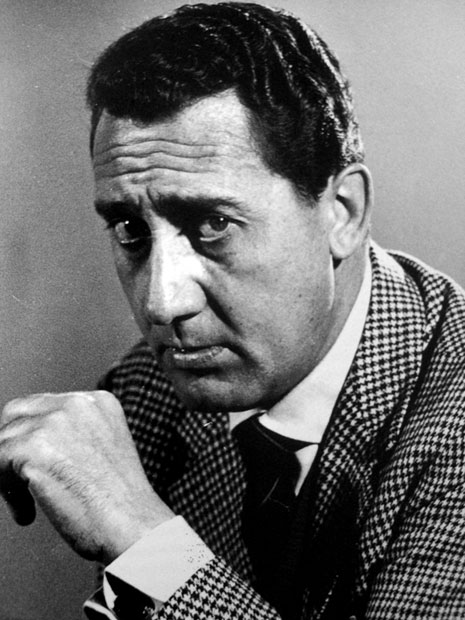 Considered one of Italy's most talented comedy actors, Alberto Sordi was born in Rome in 1920. He started his acting career in the 1930s as an extra and as a dubber - notably as Oliver Hardy's voice in the Italian version. He became internationally known in the 1950s, when he began starring in Federico Fellini's early films, Lo sceicco bianco (1952) and I Vitelloni (1953). Most of his characters, who also gave the title to the film, like The Seducer, The Bachelor, The Husband, The Widower, The Traffic Cop, The Moralist, stereotyped the worst attributes of Italian men and society. Sordi went on to star, direct and co-write more than 150 films. He never married and led a quiet, reserved personal life. On his 80th birthday, he was made Mayor of Rome for the day. He died in 2003.
Ugo Tognazzi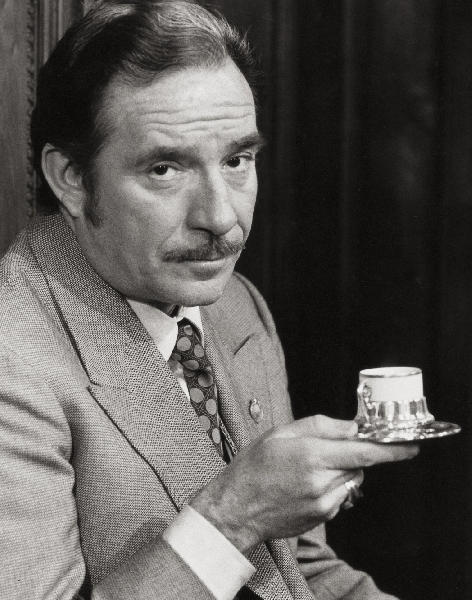 Ugo Tognazzi was born in Cremona in 1922. In his youth, he worked in a salami factory and did not make his cinematic debut until he was 28, with I cadetti di Guascogna. In 1951, he formed a successful comedy duo with Raimondo Vianello for the newly-born Rai TV (1954–1960). Their shows, sometimes containing satirical material, were among the first to be censored on Italian television. Tognazzi went on to become one of the most renowned characters of the so-called commedia all'Italiana. He worked with all the major directors of Italian cinema, including Mario Monicelli (Amici miei), Marco Ferreri (La grande abbuffata), Carlo Lizzani (La vita agra), Dino Risi, Pier Paolo Pasolini (Pigsty), Ettore Scola, Alberto Lattuada, Nanni Loy, and Pupi Avati. In 1981, he won the Best Male Actor Award at the Cannes Film Festival for La tragedia di un uomo ridicolo, directed by Bernardo Bertolucci. Tognazzi is perhaps best remembered by foreign audiences for his role as Renato Baldi, the gay owner of a St. Tropez nightclub, in the 1978 French comedy La Cage aux Folles. He died in Rome in 1990.
Massimo Troisi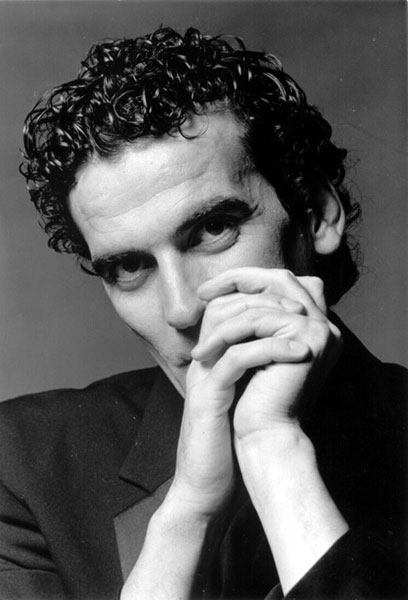 Massimo Troisi was born in 1953 in a town near Naples and began his artistic career as a cabaret showman in his early twenties. He was a member of the comic trio known as "I Saraceni" and later "La Smorfia". They became famous on Italian national radio, and later on TV with the shows "Non Stop", "La sberla" and "Luna Park", with Troisi taking on the leading role. For his sketches, Troisi took inspiration from famous actors of Neapolitan comedy, like Totò, Eduardo and Peppino De Filippo. Troisi began a successful film career in 1981 with Ricomincio da tre (1981), which he wrote, directed and starred in. The film established him as one of the most talented Italian directors of the time. Other successful films he directed are Le vie del Signore sono finite (1987) and Pensavo fosse amore, invece era un calesse (1991). He starred opposite Roberto Benigni in Non ci resta che piangere (1985). Troisi reached international fame thanks to his role as Mario Ruoppolo in Il postino (1994). He died of a heart attack 12 hours after finishing shooting for the film (he had suffered from heart disease since he was a teenager). It was reported that he had postponed surgery to complete filming. He was posthumously nominated for an Academy Award for Best Actor for his role in the movie.
Totò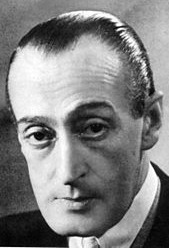 Nicknamed "Il principe della risata" (the prince of laughter), Totò, born in Naples in 1898, was not only a Commedia dell'Arte and starred in 100 movies, working with such directors and actors as Mario Monicelli, Pier Paolo Pasolini, Vittorio De Sica, Sophia Loren, Claudia Cardinale, Marcello Mastroianni, Vittorio Gassman and Alberto Sordi. He became very popular in Italy and abroad thanks to his comic gags, unique irregular face (due to an accident in his teen years) and ability to move his body like a marionette. His typical characters were uneducated, poor, vain, selfish and generally immoral, provoking some scandal in the Italian society of the time. Despite his not so attractive looks, Totò had a reputation as a playboy. He died in Rome in 1967.

Nino Manfredi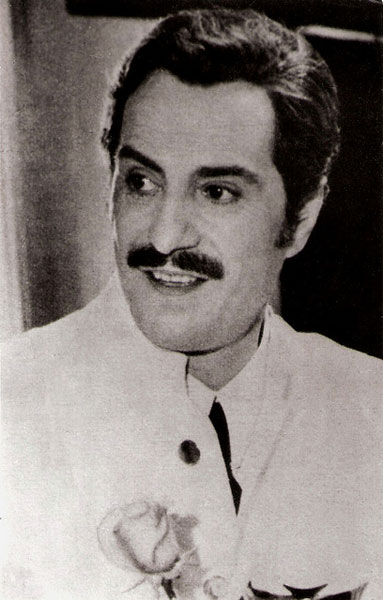 Nino Manfredi was born in Lazio in 1921. He began his career as a voice-over actor, and as a radio and music hall perfomer during the World War II years. He studied and performed in theater as well, in the same company as Vittorio Gassman, and later for the Piccolo Teatro di Milano under the direction of Giorgio Strehler. He was one of the prominent figures of the commedia al'Italiana genre, but was equally good in the dramatic genre. He also worked as a director, and his 1971 directorial debut, Per grazia ricevuta, won the Best First Film Award at Cannes. He continued appearing in films and on television into an old age and died in Rome in 2004.
Franco Nero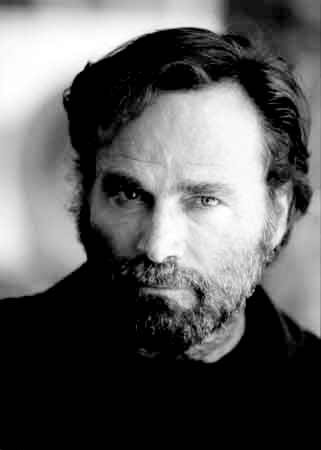 Franco Nero was born in Emilia-Romagna in 1941. Best known for his role as the lonely gunfighter in Sergio Corbucci's spaghetti western Django (1966), he recently made a cameo appearance in Quentin Tarantino's Django Unchained (Tarantino's movie is loosely inspired to the original Django). He was discovered by director John Huston, who cast him as Abel in The Bible: In the Beginning (La bibbia, 1966). In 1967, he appeared in Camelot as Lancelot. On the set, he met his long-time romantic partner, Vanessa Redgrave, whom he married in 2006, after having been separated for some time. He has had a varied career, filming in all genres in cinema and television, and most recently lending his voice for the character of Uncle Topolino in Disney's animated film Cars 2. He starred in 58 minuti per morire – Die Hard 2, alongside Bruce Willis. Besides his work in movies, Nero is involved with charitable organizations.
Terence Hill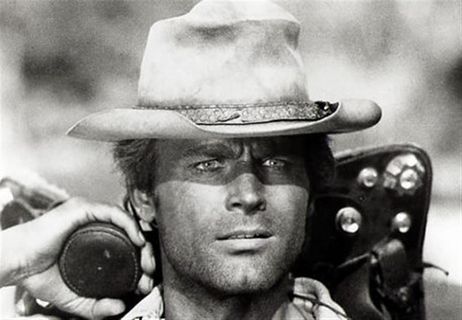 Terence Hill was born Mario Girotti in Venice in 1939. He is known for starring in action and western films with his longtime co-star and friend Bud Spencer. He was discovered by Italian filmmaker Dino Risi at the early age of 12. After a series of movies in Italy, including Gli sbandati, he got his first major role in Luchino Visconti's Il Gattopardo (1963). In 1967, he starred in Dio perdona... Io no! and that same year changed his name to Terence Hill; it was made up, as a publicity stunt, by the film producers - he had to choose from a list of 20 names and picked the one with his mother's initials. In the following years, he starred in the action and western movies that made him famous, alongside Bud Spencer. Their most famous film is the 1971 western Lo chiamavano Trinità and the 1972 sequel Continuavano a chiamarlo Trinità. Hill said that Il mio nome è Nessuno (1973), in which he co-starred with Henry Fonda, is his favorite of all his films. Most recently, he has starred in the Italian television series "Don Matteo", as a priest who solves murders.