"If we think of all the things Italy is famous for — architecture, delicious food, wine, art, music, cars, a slow way of life — it is in large part thanks to our ancestors that we still have these traditions today," says Marino Cardelli, owner and director of Experience BellaVita. "After all, by spreading Italian culture around the globe, they paved the way for the livelihoods we now proudly follow."
Italian migration around the world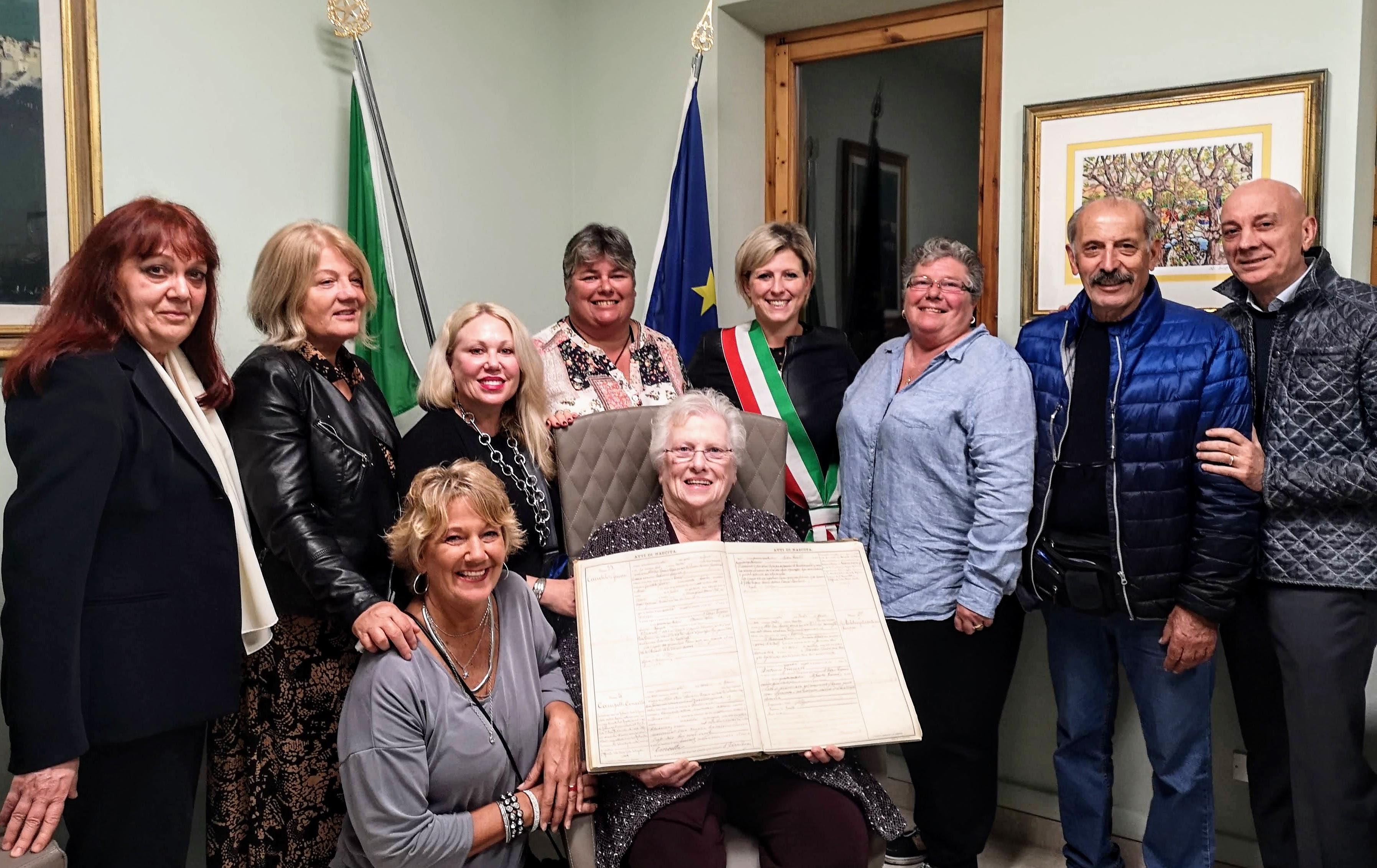 Life for Italians hasn't always been easy. Many departed from their homeland in search of better opportunities abroad, bringing their traditions, gastronomy, passions and craftsmanship with them. "These adventurous men and women worked very hard, opened shops, restaurants, funded businesses, built new lives all over the world and provided a better future for their children," Cardelli explains passionately.
Years later, some eventually returned to Italy to visit and reconnect with family members, while others worked hard and paid the voyage for the remaining family to join them abroad. Sadly, some Italian migrants felt the need to change their names and stop speaking Italian with their children in an effort to discourage discrimination. Those who never had the opportunity to return to their homeland may have lost contact with relatives still living in Italy.
When memories revive interest in one's roots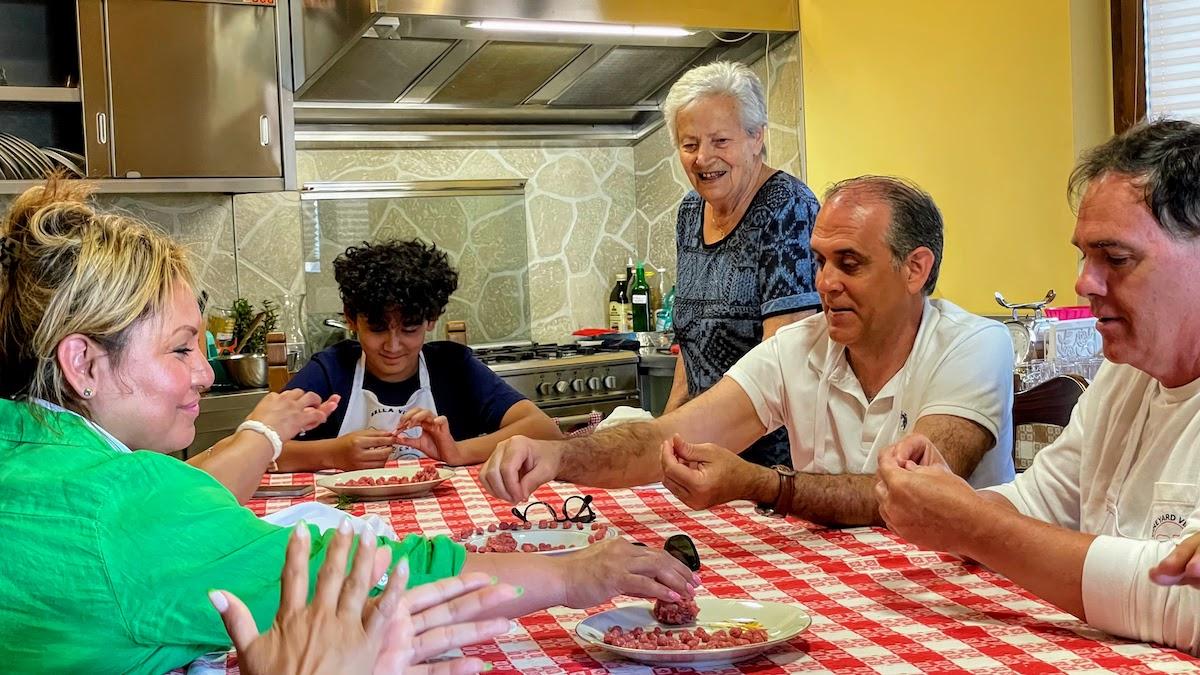 Perhaps your grandparents or other ancestors were some of these genuine, adventurous folks and you were an audience to their charming stories of the homeland or you spent family dinners eating and cooking traditional recipes and enjoyed the scents of their Italian kitchen that linger in your memory today.
"So many descendants with Italian heritage have memories or an object from our parents, grandparents or even great-grandparents: perhaps the scent in the kitchen when Nonna used to prepare sugo di pomodoro, or the Pizzelle iron with the family initials handed down from generation to generation." If childhood memories have piqued your interest in connecting with your own Italian roots, you're not alone.
Why should I trace my Italian ancestry?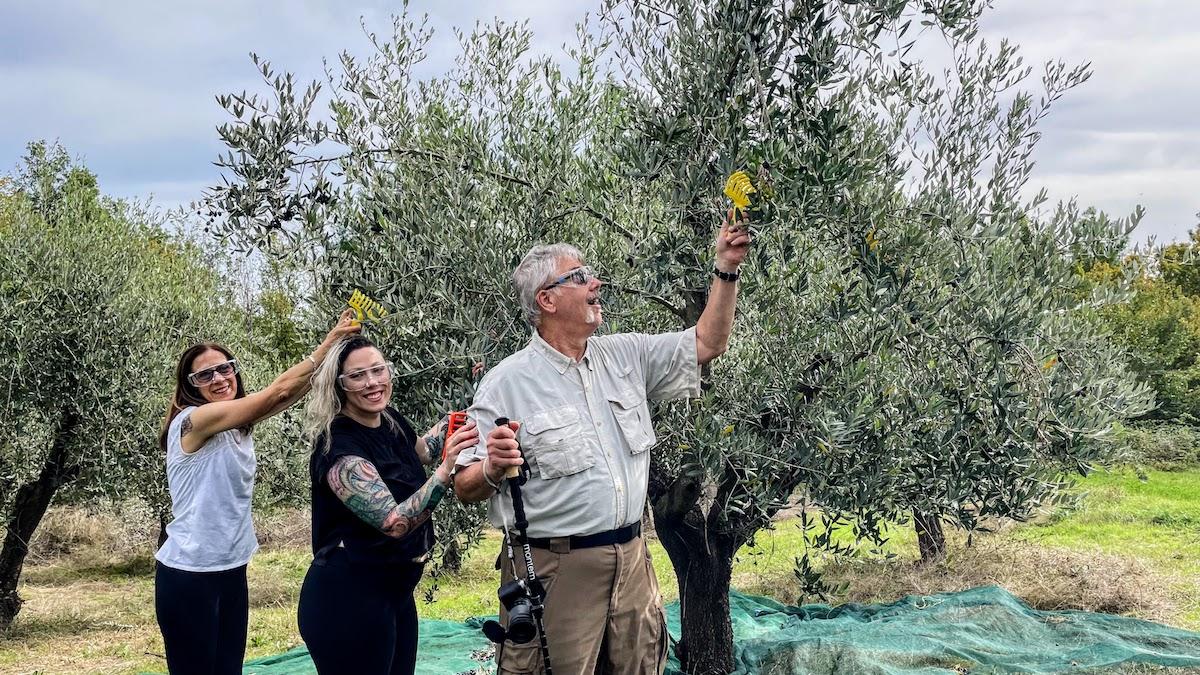 Discovering the historical past of Italian ancestors and their homeland can be life changing and there are many happy stories of people reconnecting from across the globe, after generations apart. Most birth, marriage and death registers are still kept in Italy if you know where to look.
Marino Cardelli believes that "by paying a visit to your ancestors hometown you're not just learning and discovering about your family traditions. More importantly, you are honoring your Italian roots in order to have the opportunity to get in touch with the people, culture and traditions that often remain unchanged today."
Discovering your roots with assisted genealogy and ancestral research
Tracing one's foreign Italian ancestry can be a daunting task even for the more experienced genealogy researchers. Language barriers, logistics, digitalization and poor connections can often get in the way.
At Experience BellaVita, everything starts with a consultation call where vital info is collected from you before a professional team starts an extensive ancestry research and investigates everything from online resources, private archives, cemeteries, churches, and town halls in search of important documents and info.
"One of the most important, challenging but also beautiful tasks is getting locals' trust, knocking at their doors, interviewing them, listening to their stories and sharing ours. We can establish more confidential connections with residents because we were born here, speak the local dialect and they can perceive our genuine interest in helping people...You know sometimes especially the elderly in small villages hearing a foreigner might think they have other intentions than looking for info," says Cardelli.
Finding your Italian family
Watch the incredible story of the Candeloro family, who reconnected with their origins
in Teramo thanks to the sharp memory of the 103 year-old living cousin.
After extensive search that can sometimes last for months, the Experience BellaVita team attempt to provide you with a report of where exactly your family was born, where they lived, a complete family tree, all the useful supporting documents (such as birth and marriage certificates), photos from the villages and people they meet along the way. In one of their most recent research, they managed to find birth certificates going back to the 1580s.
 "Finding relatives is a possibility but not always a guarantee," he is keen to explain, "[but] at times it can be truly life changing." By joining one of their tours, you will take part in the daily life of the community. As one customer recently told Cardelli, "you will arrive as a guest and leave as a friend!"
An authentic Italian experience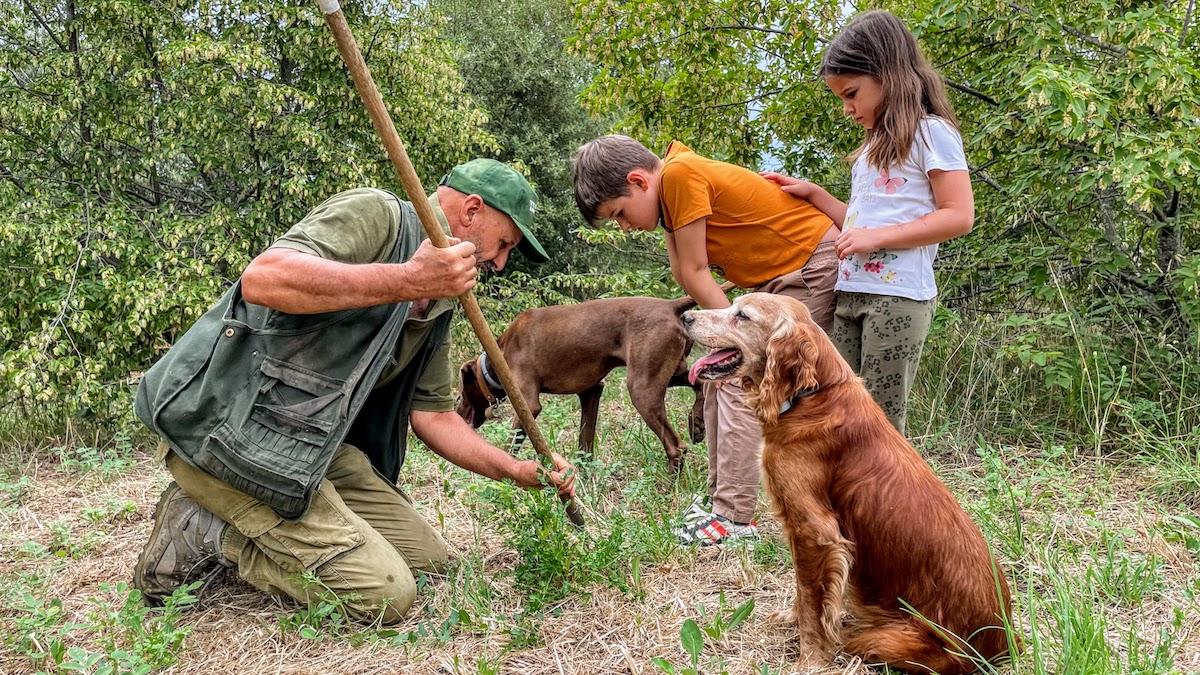 "It is up to us, the current generation, to be mindful of our own roots and keep traditions alive." This is what inspired Marino Cardelli to go back to his home region in Abruzzo and to help other people finding their Italian roots while experiencing the culinary and cultural beauties of the most authentic villages of Italy. Their genealogy research and custom tours specialize in Abruzzo, but their services have also been carried out in the neighboring regions of Le Marche, Molise, Lazio, Campania, Basilicata, Puglia, Sicily and Sardinia.
Cardelli explains that he is passionate about promoting sustainable tourism, by empowering small business owners and promoting the ancient traditions that make Abruzzo and other lesser known parts of Italy so special.
Wanting to know more about your unknown Italian origins or missing connections? Have a friend looking for his or her lost relatives from Italy? Marino Cardelli, director of Experience BellaVita, will do the legwork in getting you one step closer to being reunited with your roots.
With their personalized, one-of-a-kind heritage tours, you can sit back, relax while they drive you to the discovery of  your ancestors birthplace and life - experience local festivals and a range of seasonal culinary and exploratory tours like: uncle Adamo's truffle hunting, Giuseppe's cheese-making workshop, Nonna Amina's chitarra pasta experience, Maurizio's wine tastings, Anna's craft liquor factory, Andrea's flour mill and the many more activities.
Testimonials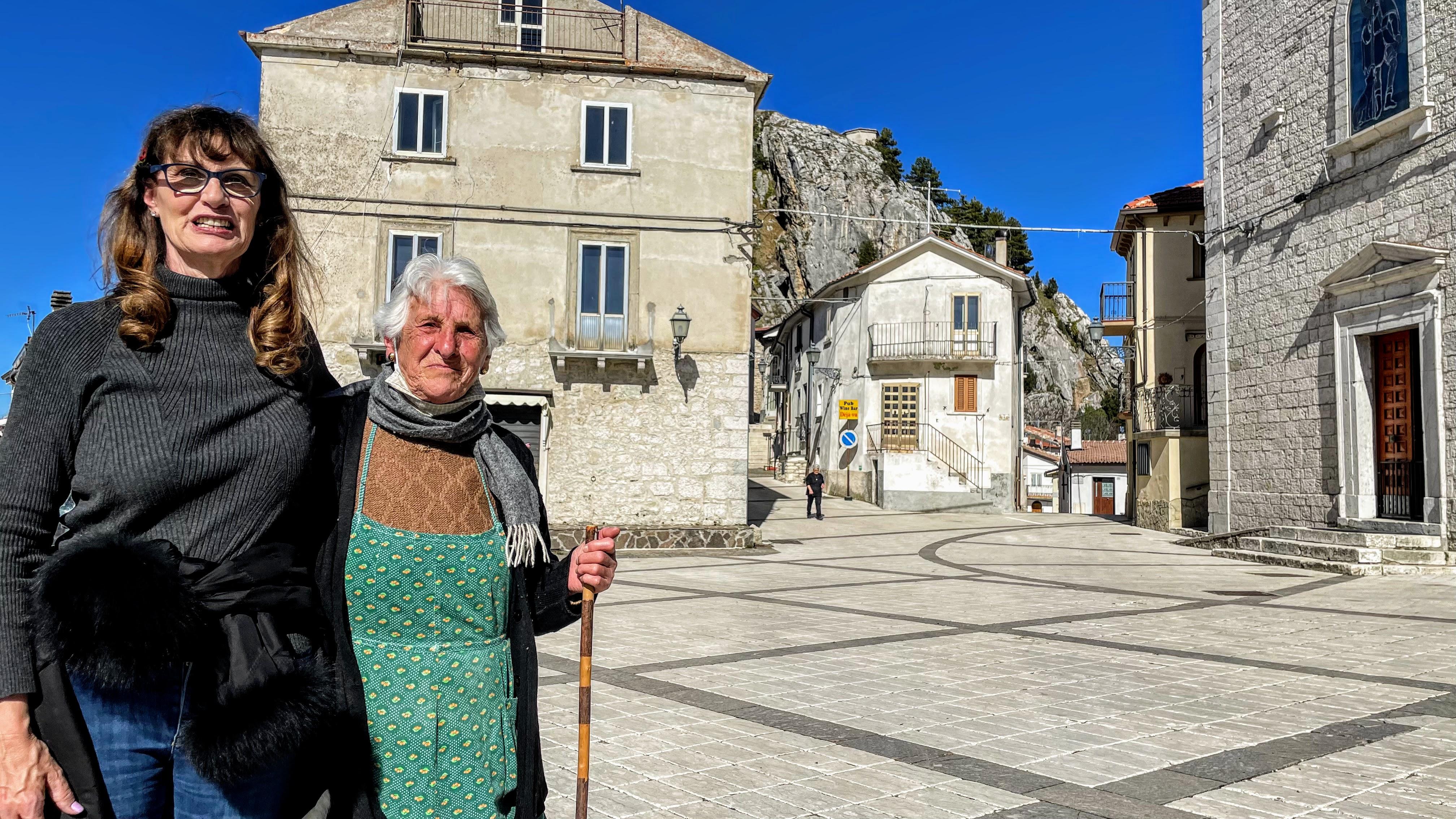 "We will be forever grateful to Marino Cardelli and his company for an amazing and emotional trip to my father's home town of Orsogna. With bits and pieces of information and memories from my family he was able to weave together places, people, and stories (not easy in a place that was decimated during WWII).
"He arranged a meeting with the town's mayor, a tour with the town's historian, the most amazing lunch where we met my cousin, a wine tasting, a trip to the cemetery (he found my grandfather and his wife), and finally to the place where my father lived.
Along the way, he recounted stories of all the information he researched and discovered, patiently answered questions, translated stories, and took photos for over 9 hours!
Our driver, Riccardo, also translated, told stories, and took care of us like we were family.
Marino and Riccardo and all the people we met that day will forever be in our hearts.
For anyone looking to research their family heritage and connect with the culture, food, and wine in the Abruzzo region, I would highly recommend Marino!" Lisa d'Angelo.
Reconnect with your own Italian roots
Curious about your Italian roots? Experience BellaVita is a family-run tour operator that specializes in genealogy services, as well as running unique culinary and cultural tours in the most unexplored parts of Italy. Since 2018 Marino has helped more that 20 Italian-American families to reconnect with their Italian heritage. Discover your Italian ancestry with Marino at Experience BellaVita by scheduling a complimentary call today.
Please note that only a limited number of requests can be accepted; cases will be handled on a first-come, first-served basis.
Visit Experience BellaVita's website to learn more.