It's the ultimate collection of Greek-Roman classical sculpture: the Torlonia Collection in Rome is considered the most prestigious private collection of ancient art in the world, containing as many as 620 marble pieces, including sarcophagi, busts and Greco-Roman statues. Yet, for decades, they lay abandoned in storage, known only to art specialists.  
Now, 90 selected works, recently cleaned and restored, are on display at the newly opened exhibition site of the Capitoline Museums in Rome, Villa Caffarelli, as part of the exhibition "Torlonia Marbles. Collecting Masterpieces," open until 29 June 2021, the feast of St. Peter and St. Paul, the two patron saints of Rome. (The exhibition had opened first in October 2020, but had to close soon thereafter due to Italy's Covid-19 lockdown rules; it has reopened April 26, 2021).
The exhibition is meant to illustrate the story of the emergence and success of classical art collecting in Rome in the last four centuries. Indeed, the exhibition's route is structured like a story, divided in five sections, each focused on a different time period, starting backward with a presentation of the Torlonia Museum, established in 1875 by the wealthy banker and Roman prince Alessandro Torlonia. The museum was open for visits until the 1940s, then closed down and left in a state of neglect, with the statues forgotten and pretty much unknown to the general public. 
The following four rooms of the exhibition contain statues recovered from excavation works and acquired from other collectors going further back in time.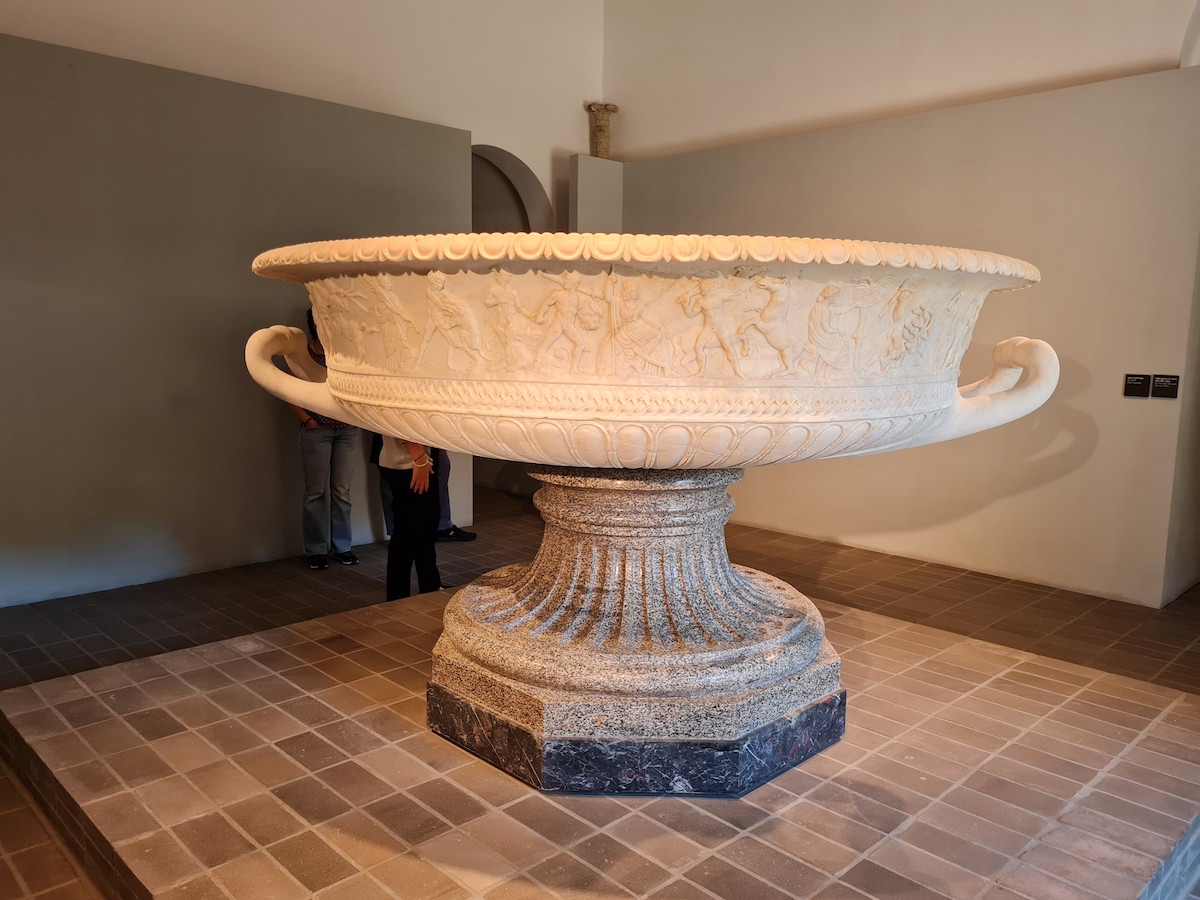 Our own Rebecca Winke, Italy Magazine's editor, visited the exhibition last weekend; here are some tips to better enjoy the experience:
Be patient as access to each exhibition's room is allowed to a limited number of people at a time (in compliance with Covid-19 rules), therefore you may have to wait a little before you can proceed; just take the extra wait time to look more closely at these magnificent marbles. The whole visit takes about an hour to complete.
Tickets must be purchased online in advance at this link.  
The audio guide is worth the extra five euros to be paid on site, in addition to the 13€ entrance fee. The regular ticket gives you access to the exhibition only; if you wish to also visit the Capitoline Museums, you have to buy a cumulative ticket at a cost of €22. 
More information on the exhibition "Torlonia Marbles. Collecting Masterpieces" is available here. 
See some photos of the exhibition taken by Rebecca Winke below.