Rome's iconic landmarks attract millions of visitors every year for good reason. From the perfect curves of the Colosseum to the thundering spray of the Trevi Fountain, Rome can feel like an open-air museum come to life.
Armed with a plan to see all the sights, it can be tempting to leave meals up to timing and luck when wandering through the Eternal City. However, the areas around major attractions are often jammed with questionable cafes and restaurants promising three-course tourist menus to harried crowds.
But despite the large numbers of tourists, it would be a mistake to believe that all is lost when it comes to eating near Rome's monuments. In fact, some of the city's best dining can be found a few minutes from its most famous landmarks.
Here's where to eat between major stops on your next trip to Rome:
Near the Colosseum
Caffé Propaganda (Via Claudia, 15): Located a five-minute walk from the Colosseum, Caffe Propaganda is a contemporary café with a modern design. The updated menu blends Italian and international influences to create everything from bite-sized tortellini filled with carbonara sauce to mini sliders. Beyond the fancy cocktails and savory meals, the delicate desserts are a major draw. Rather than serve tiramisu in a cup like other traditional restaurants, Propaganda's perfectly balanced bittersweet 'ovo misù' comes served in an eggshell meringue cup. The added crunch of the edible shell makes this one of Rome's most unique takes on the timeless dessert.
Li Rioni (Via dei Santi Quattro, 24): Located a short walk from the Colosseum, Li Rioni is a traditional pizzeria with fair prices in an otherwise iffy foodie neighborhood.  Designed inside to look like an Italian residential street hung with laundry, the eatery specializes in thin crust Roman pizza. The kitschy restaurant also offers focaccia and calzone, but few other dishes to satisfy appetites looking for a break from dough. The location is a welcome surprise but, like most Roman pizzerie, Li Rioni is only open for dinner.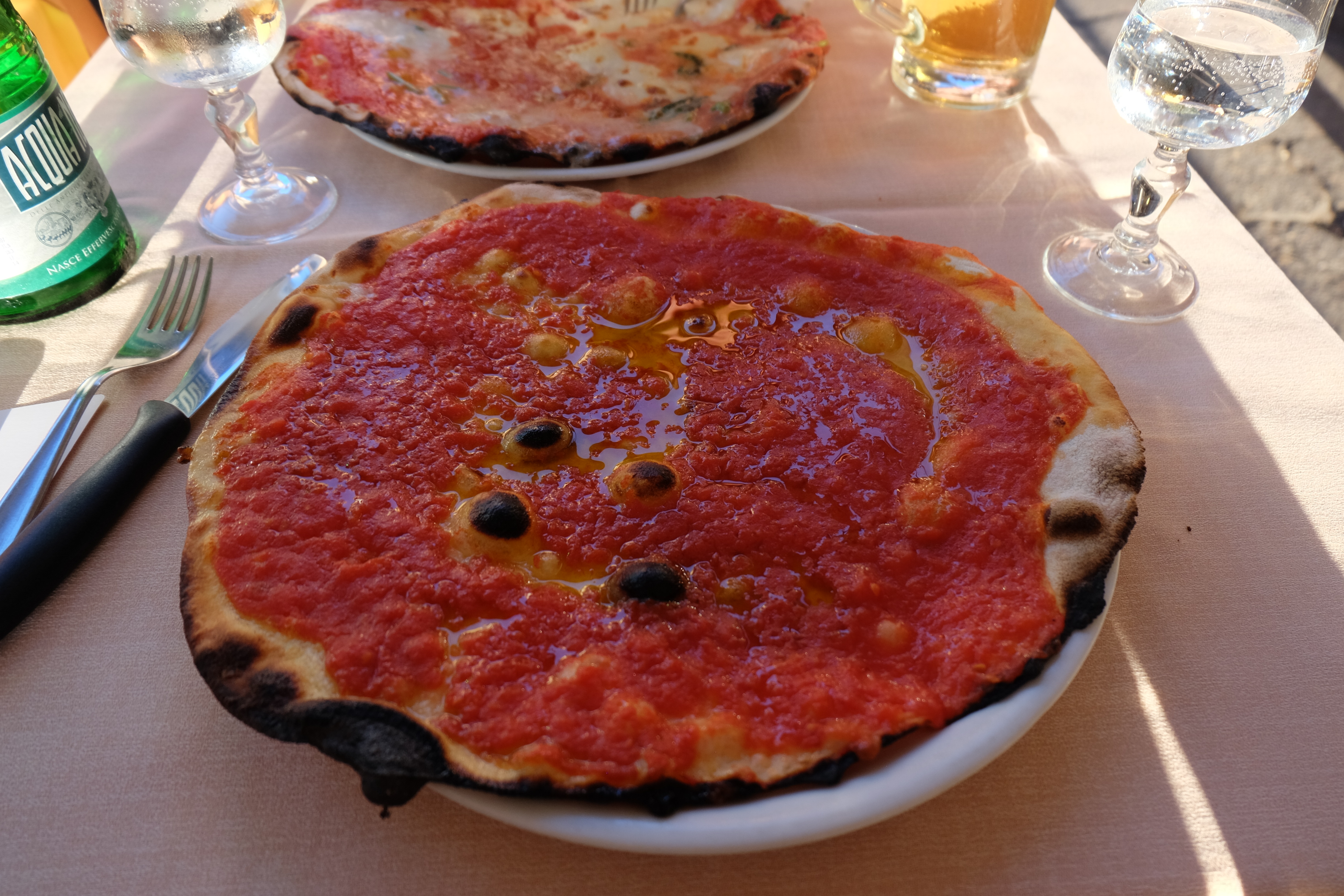 [Il Rione in Rome, Photo By Natalie Aldern Kennedy]
Next to the Pantheon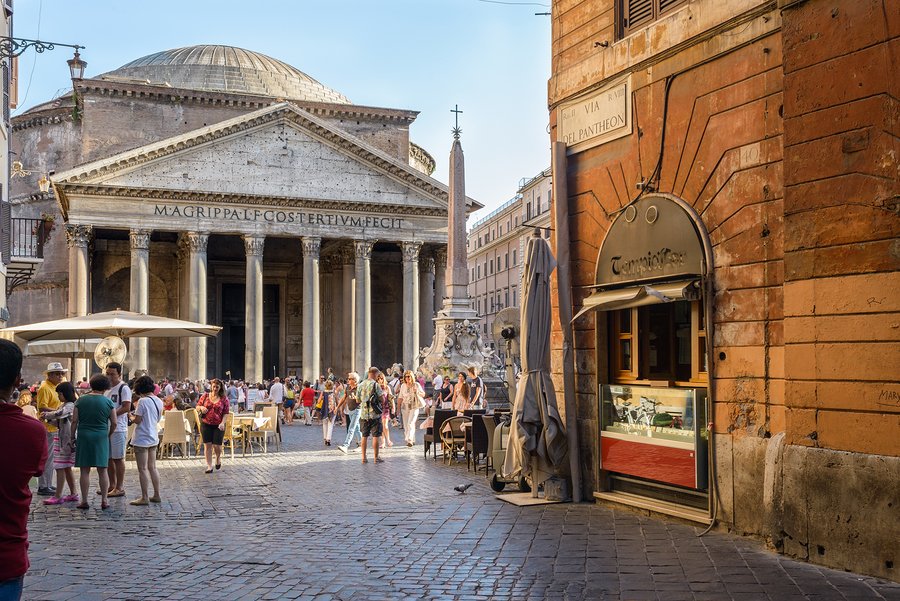 Armando al Pantheon (Salita dei Crescenzi, 31): Wood-paneled walls encircle this small but elegant dining room that is around the corner from the Pantheon. The family-run restaurant has been a part of Rome's dining scene since the 1960s, when it began serving up lunches and wine by the liter to day laborers. Now a more refined affair, you can find white table cloths and some of the city's best takes on classic Roman pastas like carbonara, amatriciana and cacio e pepe. The standout is Armando's pasta alla gricia, a cheese and bacon masterpiece. Reservations are essential given the tiny size of the seating area.
Close to the Spanish Steps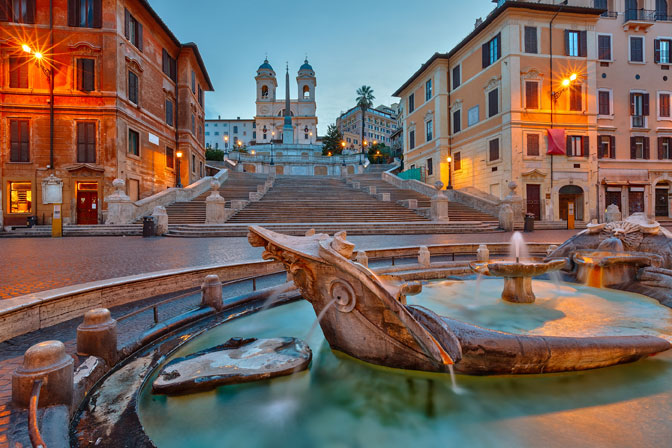 Pastificio Guerra (Via della Croce, 8): This small neighborhood shop near the Spanish Steps serves freshly made pasta and a bit of wine for a whopping €4. Every day, Pastificio whips up two hot dishes for the lunch and dinner crowds. Expect to eat while standing up between shelves of dried spaghetti while you sip your small plastic cup of vino. It is also possible to take the food to go, but it is infinitely better to spend a few minutes savoring the pasta inside and enjoying one of the best meal deals in all of Rome. (And remember that if you do take it away, you unfortunately cannot enjoy the food on the Spanish Steps because Rome has a law forbidding eating on or around monuments).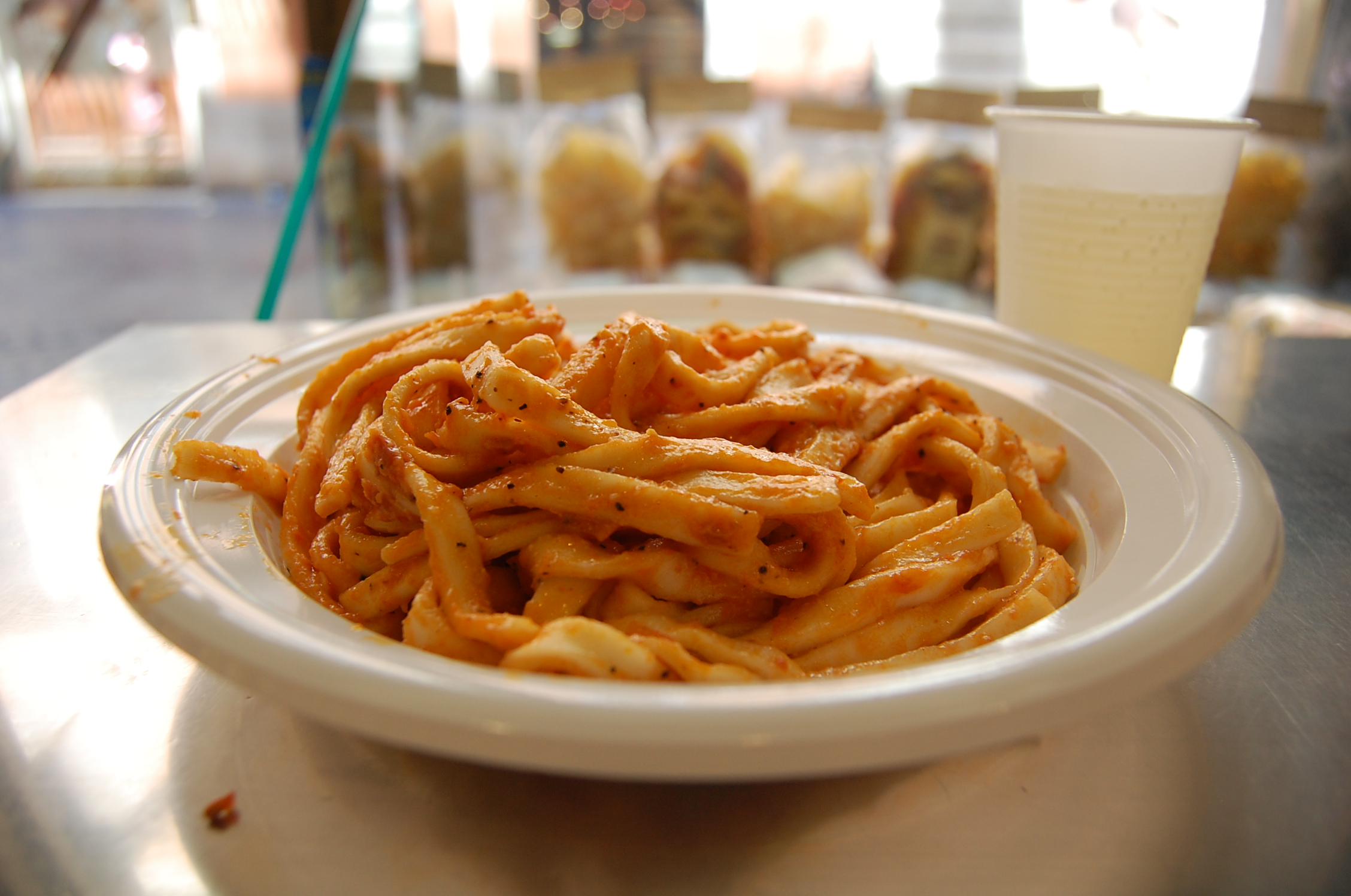 [Pasta - Roman style. Ph: Natalie Aldern Kennedy]
Around the Trevi Fountain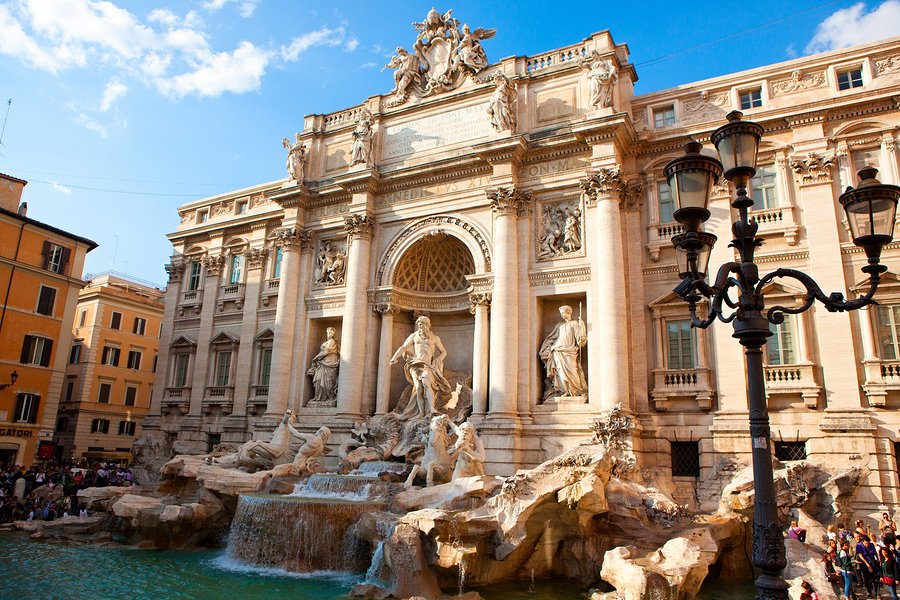 Colline Emiliane (Via degli Avignonesi 22): Walk by Colline Emiliane in the morning and you will spot chefs rolling and stretching fresh homemade pasta for the lunch and dinner crowds. Specializing in food from the more norther region of Emilia, the restaurant offers comforting slow cooked dishes.  The cozy dining room is an excellent place to settle in for a meal before or after seeing Rome's most famous fountain.
Off of Piazza Navona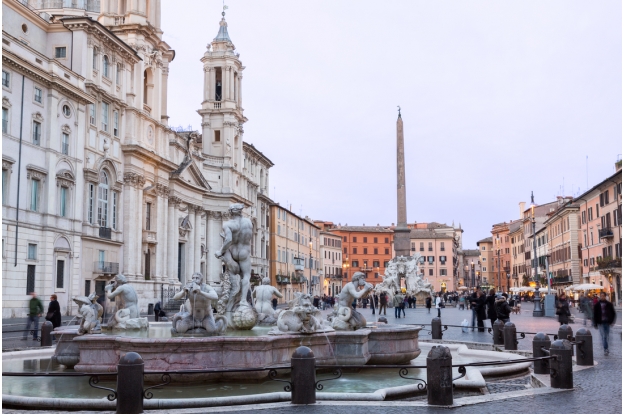 Cul de Sac (Piazza di Pasquino, 73): It can be fun (and nerve wracking) to sit inside the galley-style wine bar a few steps from Piazza Navona and watch staff use claws to grab bottles for shelving above patrons' heads. However, the seats outside at one of the small tables shaded by umbrellas off the sidewalk are ideal. There is no kitchen on site, but hot dishes are still available. Better yet is a large tagliere of cheese and meats from the Lazio region.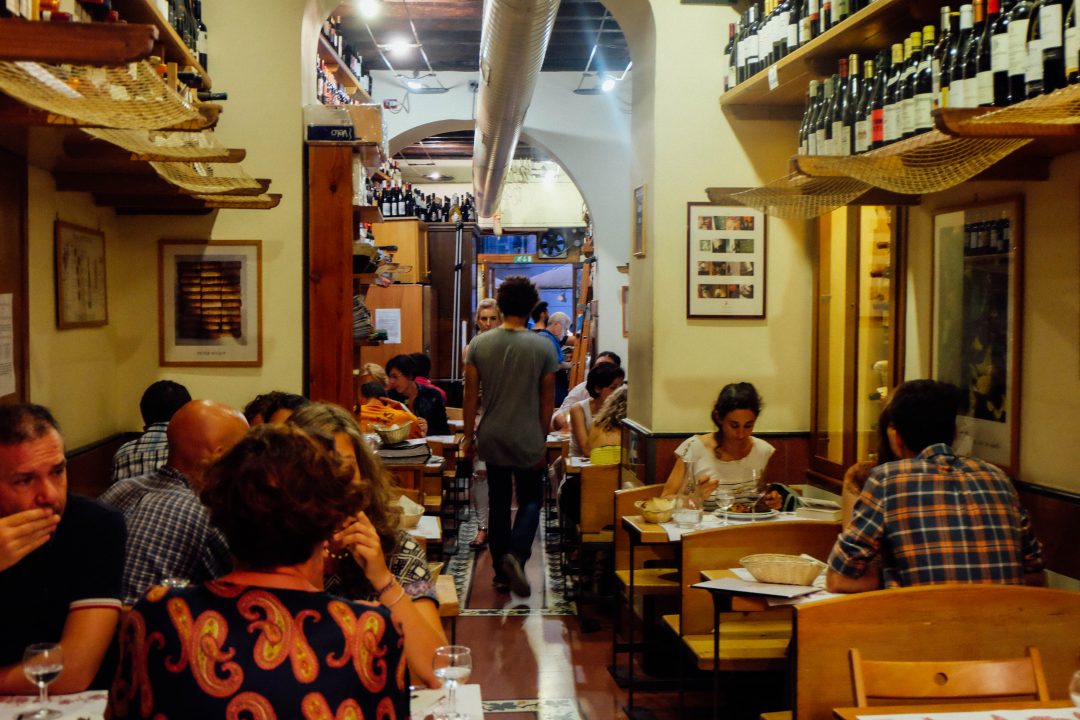 [Cul de Sac, Photo by : Natalie Aldern Kennedy]
Coromandel (Via di Monte Giordano, 60): Italian breakfasts tend to be short and sweet, but thankfully Coromandel is available to satisfy any real brunch cravings. A few steps from buzzing Rome's buzzing central square, this charming café offers classics like pancakes (with Nutella, naturally) and eggs Benedict on dainty china plates. The quirky décor and tasty menu set the perfect mood for a relaxed breakfast or lunch, but the restaurant also offers bright Italian dishes at dinner as well.
Near Campo de' Fiori
[Campo de' Fiori, Photo by: Georgette Jupe-Pradier]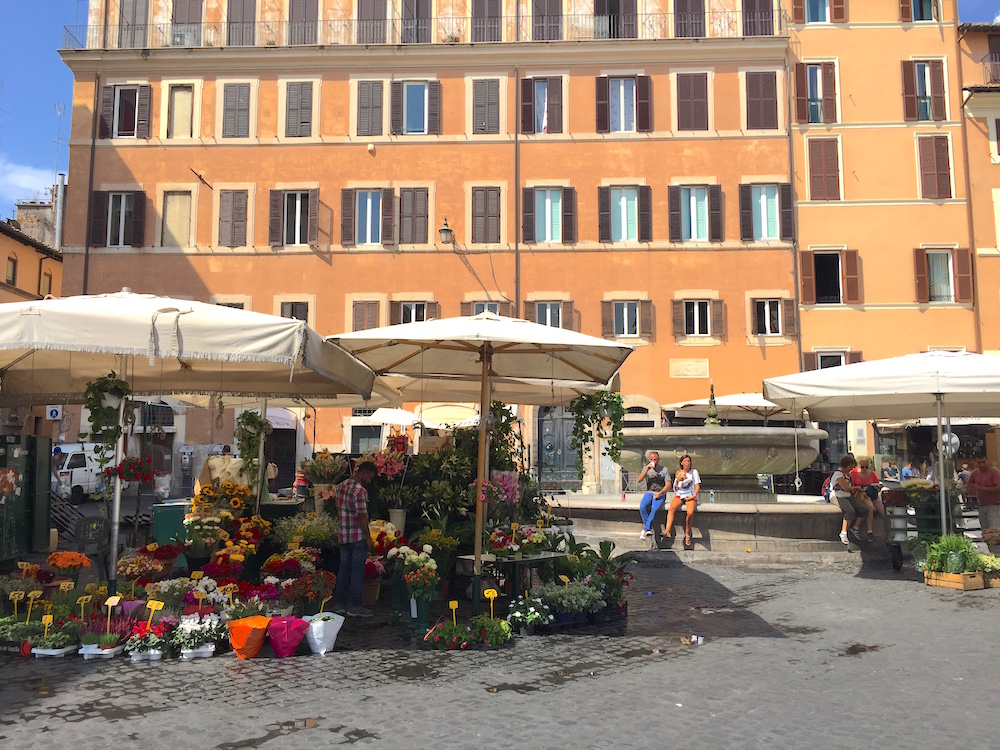 Pianostrada (Via delle Zoccolette, 22): Having outgrown its original location in Trastevere, Pianostrada moved into a gorgeous light-filled space just across the river. Owned by two mother-daughter duos, the open plan kitchen still turns out the same innovative plates as always. From the pasta to the panini, the focus is on bright, seasonal flavors and the menu changes regularly to match the produce available. The restaurant bakes all of its own bread, before layering on artisanal cheeses, veggies, and delicious Italian cured meats. Expect slightly higher prices than average because of the high-end sandwich fillings.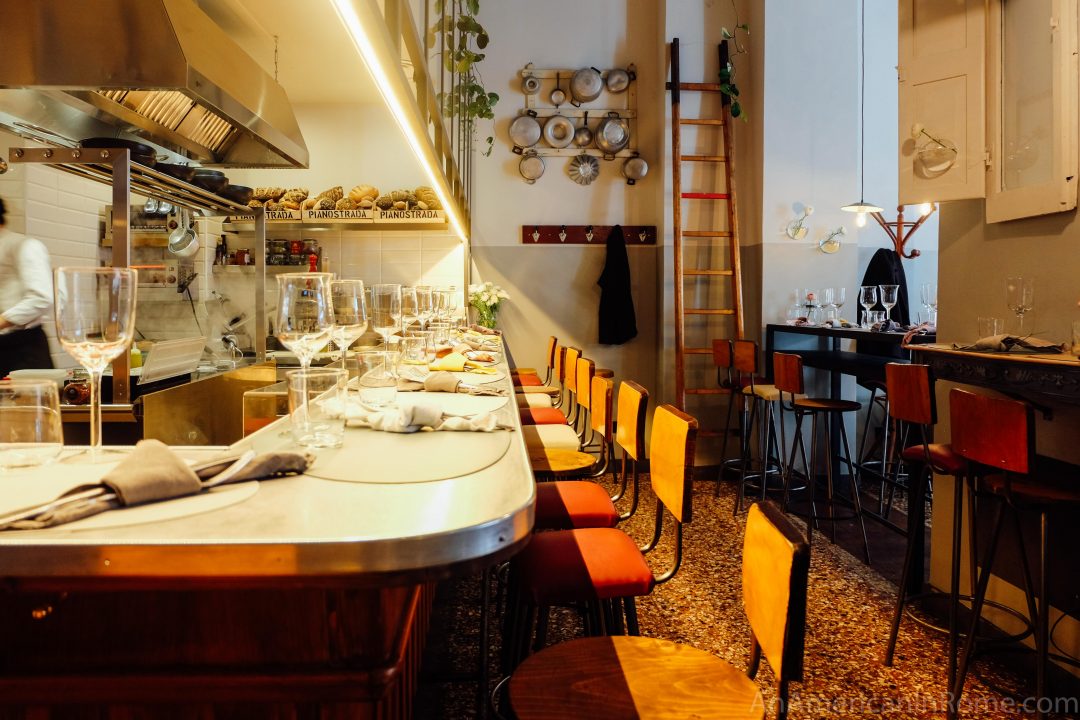 [Pianostrada, Photo by: Natalie Aldern Kennedy]
Dar Filettaro (Largo dei Librari, 88): Located on a small square with an adorably tiny church, Dar Filettaro is an old-school restaurant that makes the best fried fish in Rome. The breaded cod fillets, known as filetti di baccalà, are essentially the only thing on the menu. Grab a table in the piazza if you plan to order more than one or want a side of puntarelle and some cheap wine to complete the meal. Otherwise, pay at the counter and walk to the back where you can wait at the kitchen door for the golden, flakey filetto every night except Sunday.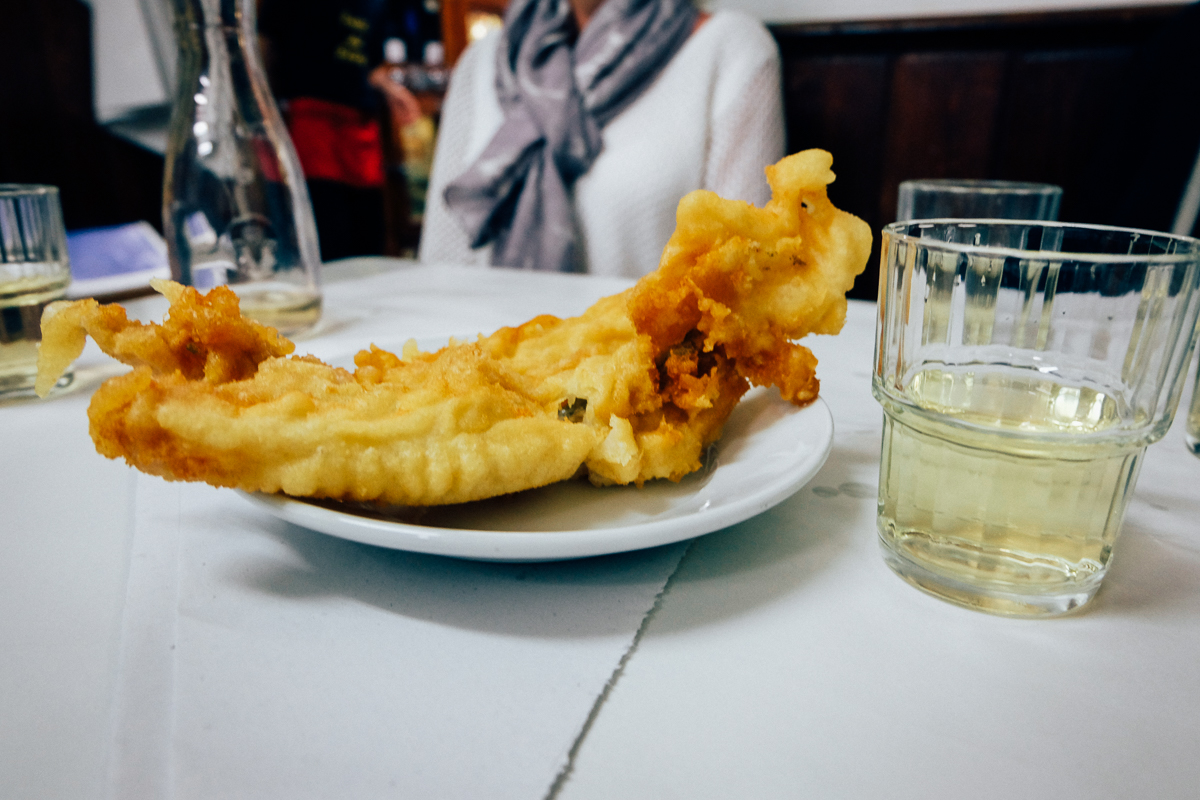 [Fried cod from Dar Filettaro, Photo by: Natalie Aldern Kennedy]
Close to the Vatican Museums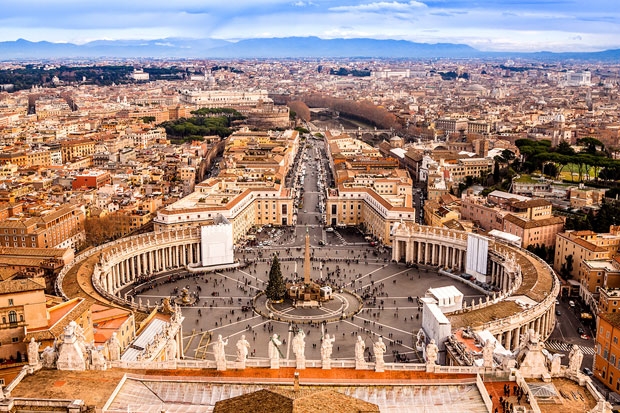 Be.Re. (Piazza Risorgimento 7A): A short walk from the entrance of the Vatican Museums, Be.Re. is a decidedly modern stop between gazing at the timeless art collections. Specializing in Italian craft beer, there are around 20 hard-to-find brews on tap at any given moment. Pairing perfectly with any choice of beverage are the trapizzino sandwiches. Made from a triangle of pizza bianca and filled with slow stewed classics such as polpette al sugo and pollo alla cacciatore, the trapizzini are an addictive way to sample Rome's best take on street food.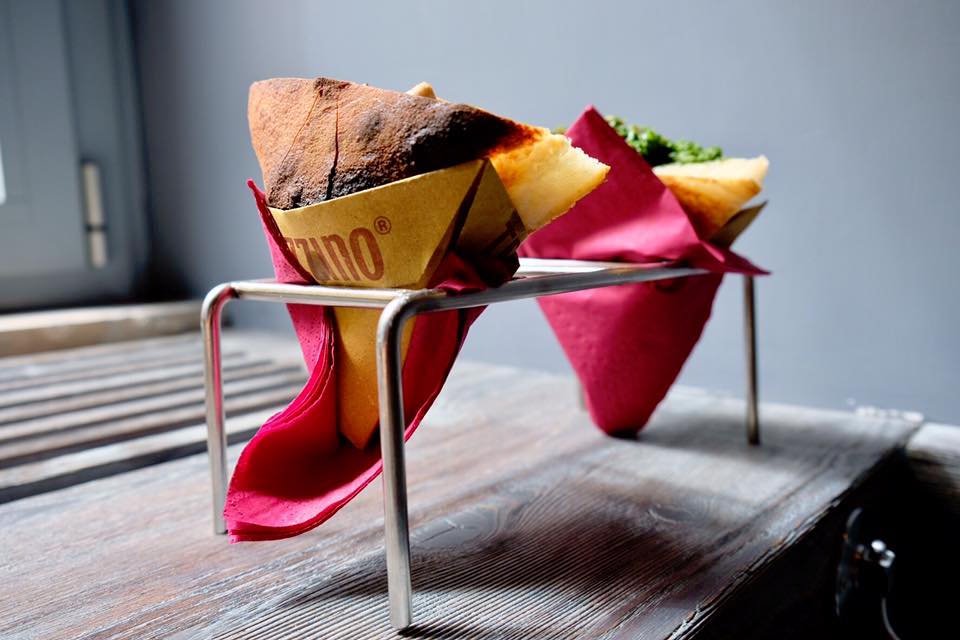 [Tasty trapizzini: Photo by: Georgette Jupe-Pradier]
Il Sorpasso (Via Properzio, 31/33): Only a 10-minute walk from St. Peter's Square, chic Il Sorpasso feels miles away from the crowds. With vaulted ceilings and hanging prosciutto, the bistro manages to mix design and functionality to create a welcoming space for a quick drink or a longer meal. Enjoy the best of both worlds with free light bites that are provided with any drink during the evening aperitivo, or add an order of meat and cheese to satisfying a stronger craving. The relaxed atmosphere and excellent value are standouts in an otherwise potentially stuffy well-heeled neighborhood.
In addition to major monuments, Rome is full of unique museums, beautiful parks and, of course, even more delicious eateries.  For a modern guide on what to see, do and eat in the Eternal City download Natalie's Discover Rome app for iPhone or Android. The Rome guide includes more than 150 entries with offline maps to help you discover the best the city has to offer.