Strolling along the streets of Dublin, it isn't uncommon to see food outlets with signs above the doors showing names like Aprile, Rimini, Mizzoni and Forte. Walk inside, though, and you won't be in just any osteria or pizza joint. The food served here is something more associated with Ireland and Britain than Italy: fish and chips.
While not the very first Italians to arrive in Dublin, there was a wave of immigration from the comune of Casalattico in Frosinone province, close to Rome, at the turn of the 20th century. These migrants made their way through England and Scotland where their compatriots – caterers through and through but serving a British palate not yet accustomed to the wonders of Italian cuisine – had found that they could make a good living serving fried fish and potatoes to the locals.
So it was that by 1909 there were over a dozen fish and chip shops – or 'chippers' as they're known in this part of the world – being run by Italians in Dublin. Giuseppe Cervi opened Dublin's first way back in 1882. While nowadays there is little Italian about these takeaways apart from the names, the tradition of Italian chippers was still in full swing in the 1970s.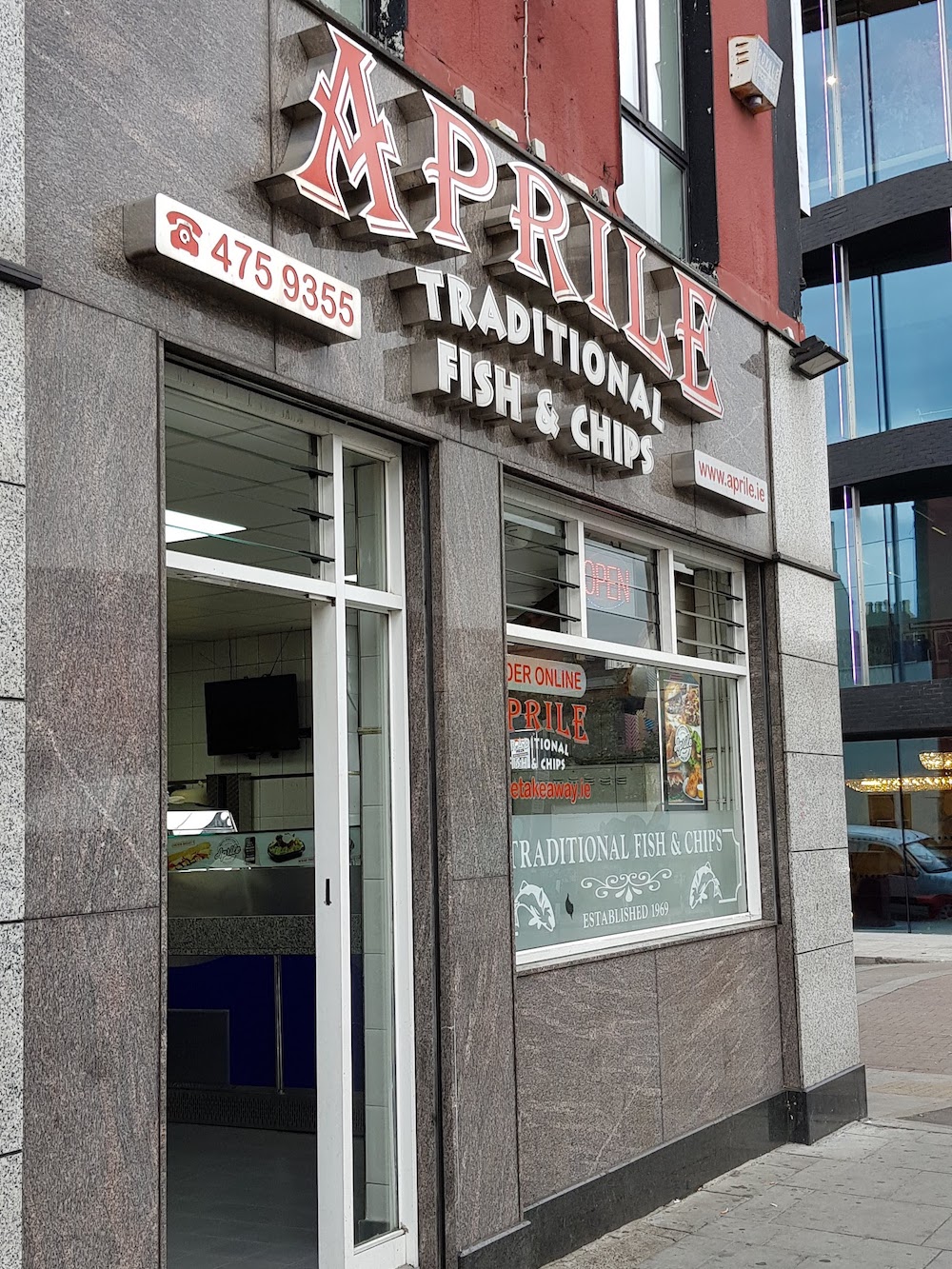 Nowadays, a more authentic taste of Italy can be found here.
For a European capital, Dublin is a small city and does not boast a Little Italy district like London or many American metropolises – although there are records of a small area around St Werburgh Street being referred to by this name 100 years ago, where the chip-shop owners from Lazio lived side by side with Tuscan artisans and plasterers. Nevertheless, with the vast majority of Ireland's 9,000 or so Italian immigrants living in Dublin, wonderful spots to eat and drink are dotted around the bustling center and traditionally affluent south of the city.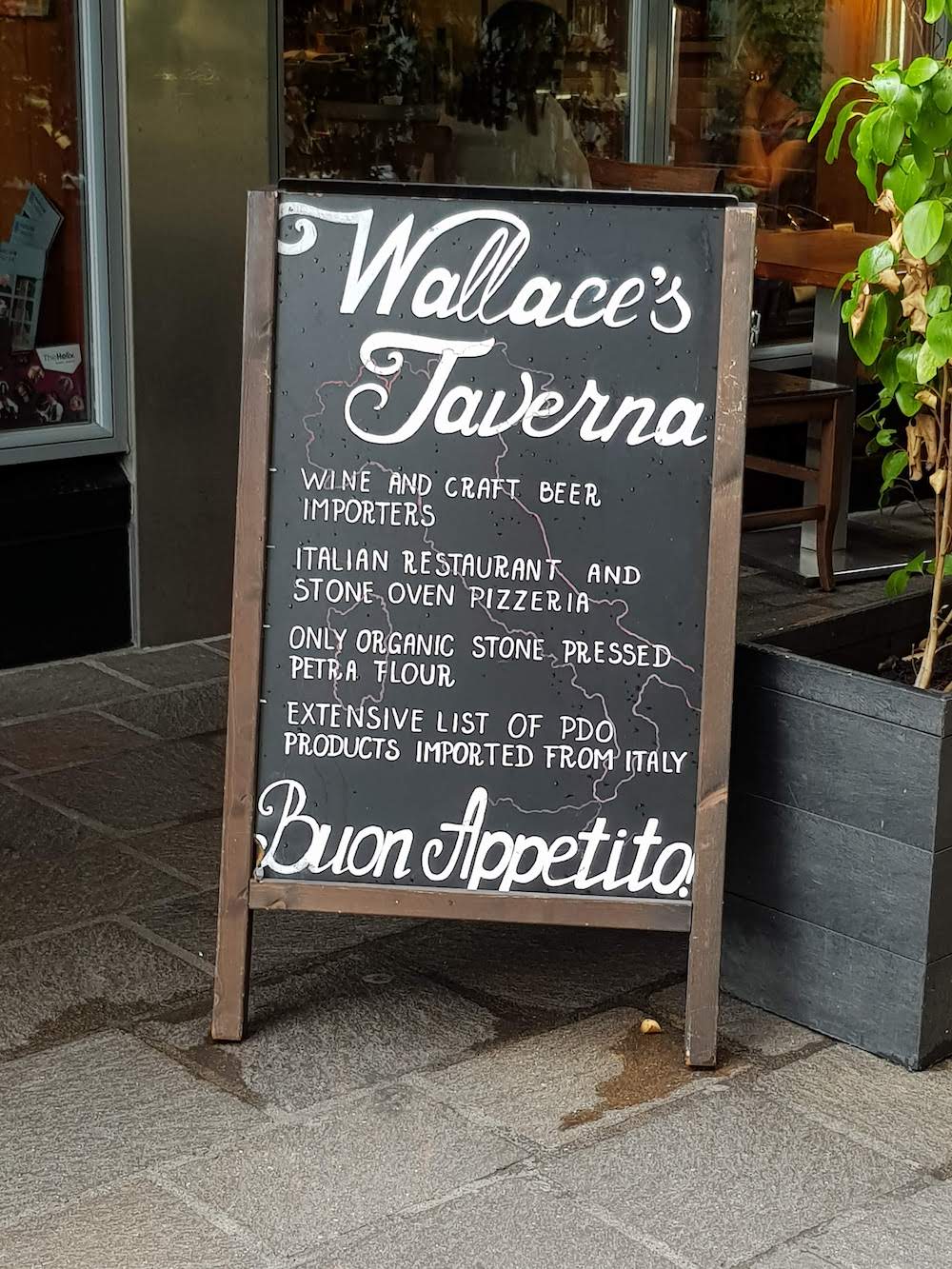 On the bank of the River Liffey, you can even come into what is rather grandly known as the Italian Quarter, a few restaurants around a little square on Bloom Lane where you can find one of the more convincing approximations of mangiare all'italiana. Alongside a modernized mural parody of Da Vinci's 'The Last Supper' is Caffè Cagliostro, the best place in Dublin to have a proper aperitivo. Right opposite this is Enoteca delle Langhe, a Piedmont-style wine bar and restaurant. It's not the cheapest option, but the antipasti and pasta dishes are to die for. That's not to mention a sensational choice of wines – try the Vermentino!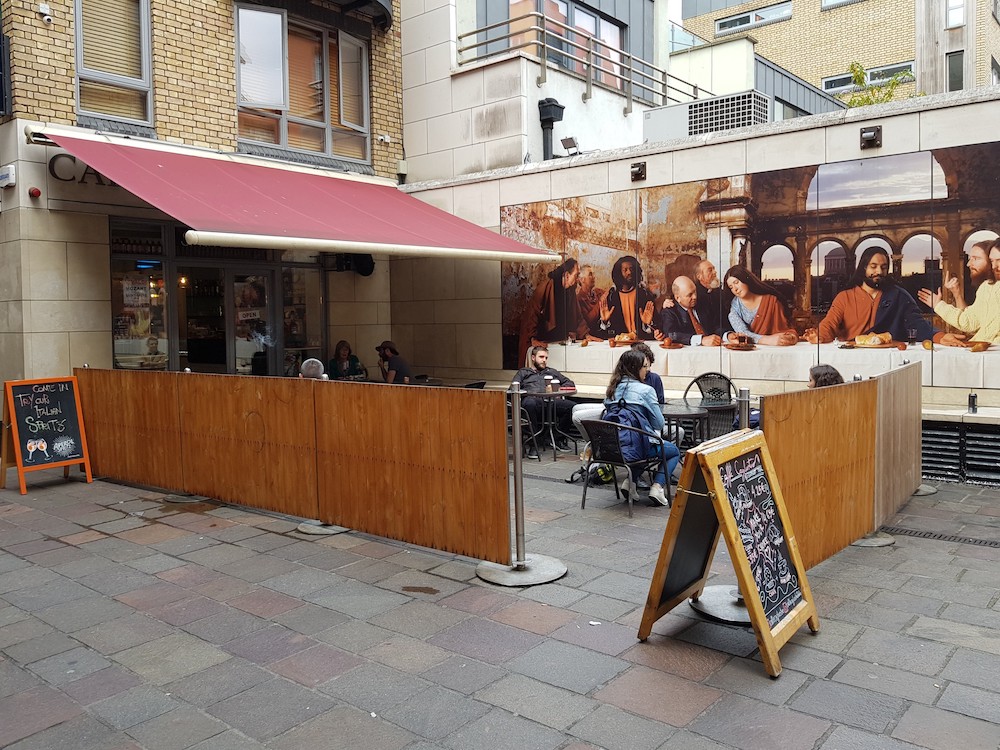 However, where Dublin really comes into its own is its fantastic selection of pizzerias that make you feel like you're in Naples. Top of the list is Manifesto, a small pizza place in Rathmines, a short bus ride or a half-hour walk from downtown. Chef-owner Lucio Paduano opened his restaurant after moving from the south of Italy in the 1990s, and the modest-looking frontage boasts of the many awards he has won since. The menu is extensive and the wine list is like a novel. Every pizza is served on a deliciously light and satisfying base and is cooked in a wood-fired oven at the front of the store. The menu also has dishes that aren't pizza – I'm sure they're great, but I could never go in there and not order the pizza!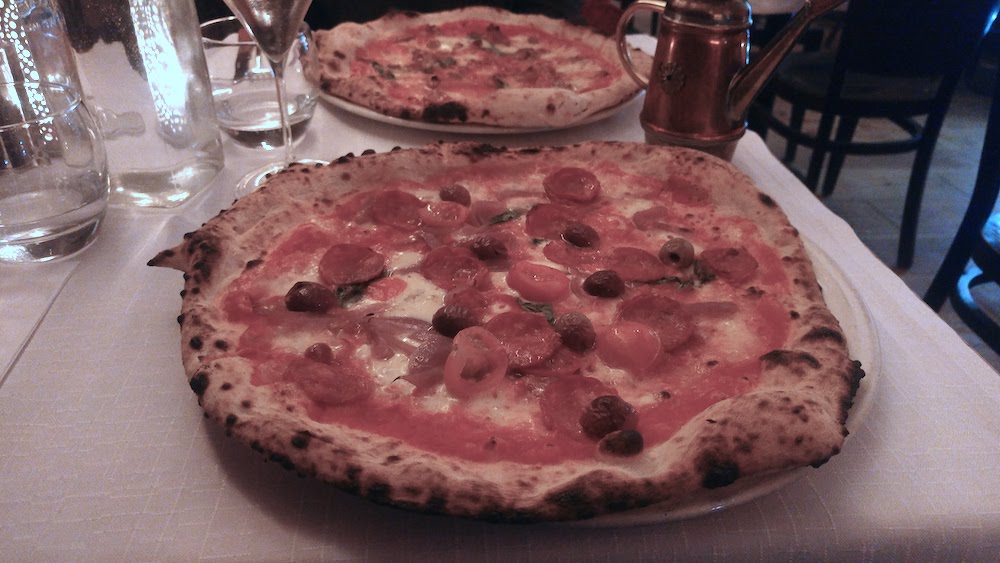 Other pizzerias of note are: Forno 500º on Dame Street, which proudly declares itself the first in Ireland to be accredited by the Associazione Verace Pizza Napolitana (AVPN); Pion South Great Georges' Street, a relatively new addition where you can wash your pizza down with Sardinian Ichnusa beer – if you can beat the crowds; and the Dublin Pizza Co., a previously take-away only option which is now serving its fare at the newly opened The Well on the beautiful St Stephen's Green.
Like this article? Don't miss more features in our series dedicated to finding Italy around the world. 
While Irish cuisine is not particularly highly regarded, one of the amazing things about Ireland is its milk. Seriously – every Italian living here raves about Irish dairy! And, naturally, this leads to two very Italian things: ice cream and dairy. Gelaterias have popped up around the capital making traditional Italian gelato with quality Irish milk. A fabulous example is Scoop, where you can try all the flavors you'll recognize in their shops on Aungier Street down town and in Ranelagh in the south. Meanwhile, you can go into virtually any deli and find Irish-made buffalo mozzarella which is as creamy and tasty as any you'll find in Campania.
If you're looking to stock your kitchen with real Mediterranean produce, though, Dublin offers a handful of Italian shops that should meet your needs – which is good, because finding a nice salame is nearly impossible in supermarkets! If you're in the south, you can wander to The Best of Italy between Ranelagh and Rathmines. North of the river, your best bet is the larger Little Italy in Smithfield, which has a selection of cheeses, wines, meats, pastas and more.
Of course, there's more Italian in Dublin than just the food. For a more cultural experience, head to Fitzwilliam Square and find the massive tricolorethat marks the entrance to the Istituto Italiano di Cultura. Here you can take part in cultural events such as art exhibitions, talks and concerts. One of the top things to go along to is Lunedì al cinema, a showing of an Italian film (with English subtitles!) every Monday evening. The Irish Film Institute in Temple Bar also shows a number of Italian films throughout the year, but you need to keep your eye on their schedules.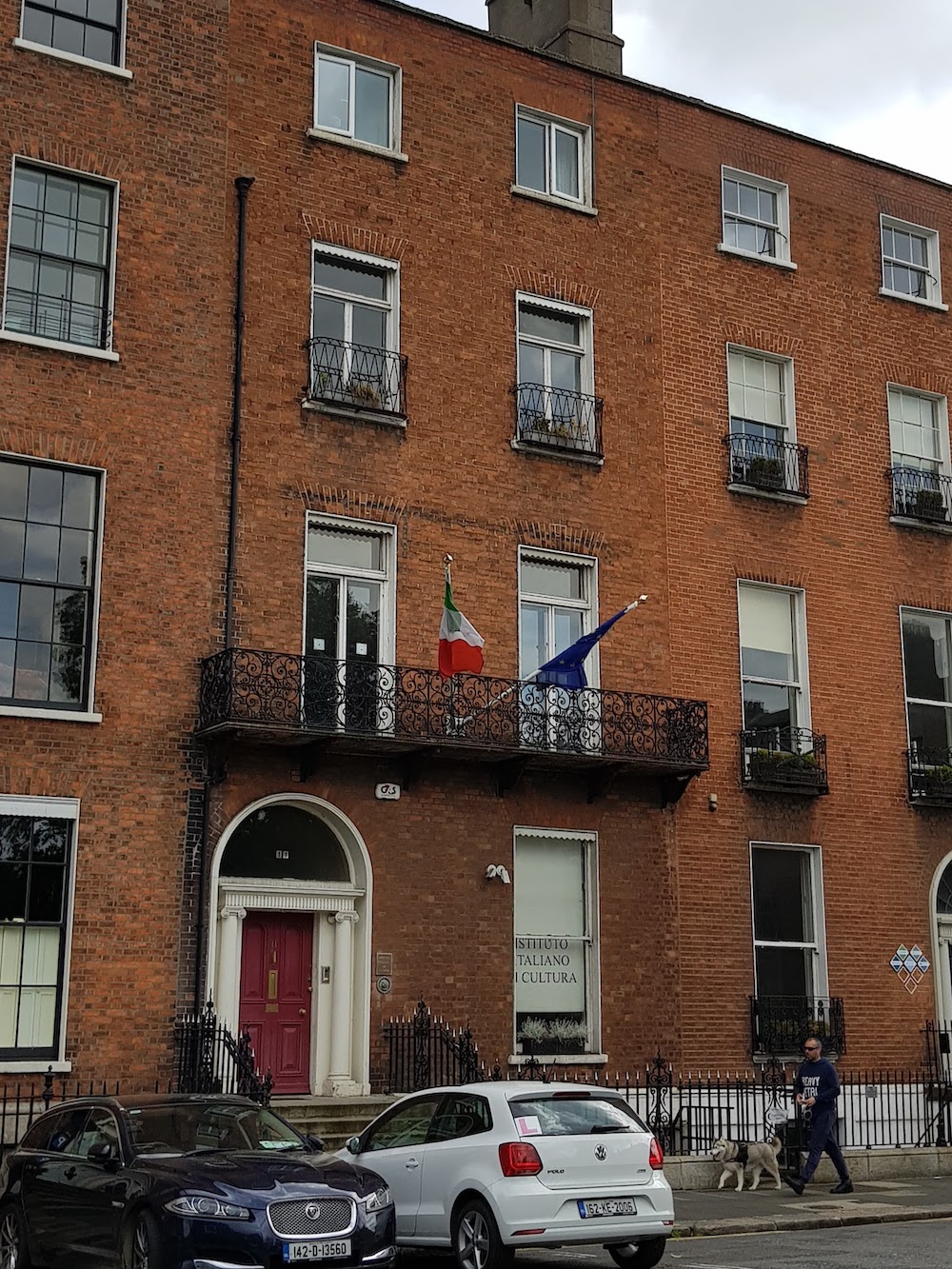 The Istituto is a bit of a one-stop shop for the expat community here, meaning they can keep you informed when there are events such as the Italian food festival in Meeting House Square coming up. This should also be your first inquiry if you want to take classes in the language of Dante and Boccaccio.
Should language be something you want to explore further, you can combine your learning with Dublin's best-known tradition: its pubs. Language Exchange Ireland offers groups that meet in different pubs on different weeknights. English-speakers are paired with native speakers of the language they want to learn, and the groups spend five minutes speaking in one language before switching to the other. It's the perfect way of complementing your Italian classes, ideally with either a Guinness or a Moretti on the table!
Apart from a shared Catholic tradition and recent economic troubles, Ireland and Italy aren't countries you necessarily put together. Even so, Dublin is a city where an observer will hear Italian spoken several times a day and which boasts a wealth of culinary and cultural imports to make any expat or Italophile feel welcome.