Made in Venice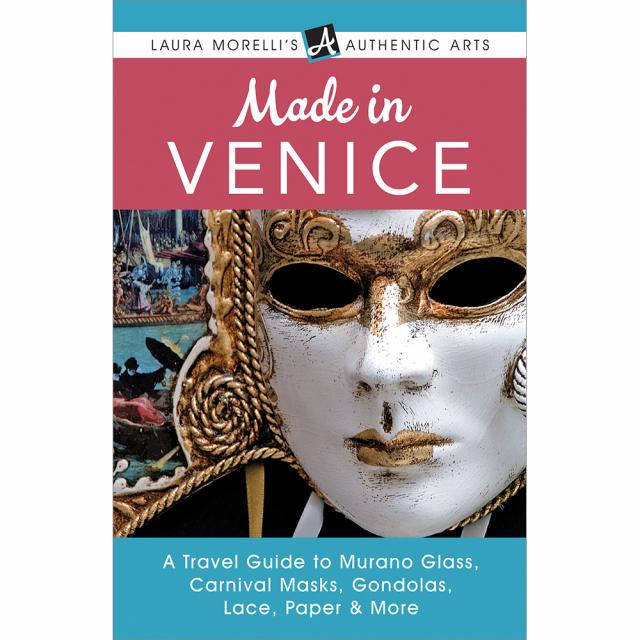 A Travel Guide to Murano Glass, Carnival Masks, Gondolas, Lace, Paper, & More
Paperback ISBN 978-0989367134  
If you're traveling to Venice, you want to go home with a special souvenir: a piece of Murano glass, a work of Burano lace, a carnival mask, or one of the city's famous luxury fabrics. But how do you know if you're buying something authentic, something made in Venice, something made in a traditional way? In Venice, it's not easy to tell the treasures from the trash.
This is true now more than ever before, as increasing numbers of carnival masks, glass, and other souvenirs flood into Venice, imported from overseas and passed off as authentic. Laura Morelli leads you to the city's most authentic arts--the centuries-old trades of mask making, glass blowing, wood turning, silk spinning, and other traditions—so you'll be sure to go home with a treasure.
"Author-Signed Copy"!!
Dimensions
8.5 x 5.5 inches
Countries Availability

United States
You may be also interested in...