Tuscan ND Dolfi Turtle Sphere Centerpiece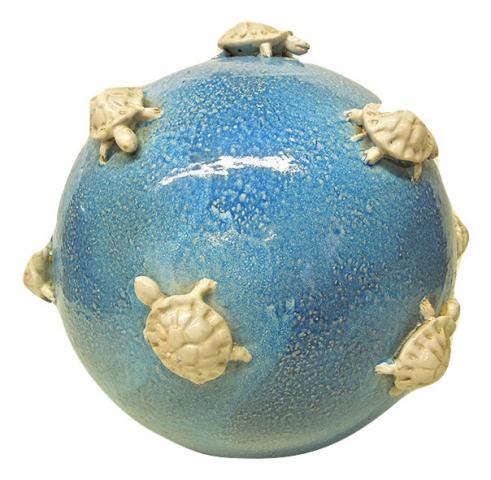 This Italian ceramic sphere is a wondrous piece of Tuscan decor. It would be lovely for anyone who loves turtles, and, with its delicate baby blue coloring, it would bring beauty into any room. This wonderful piece of authentic maiolica, or Italian pottery, was handcrafted and hand-painted by ND Dolfi in their studio in Montelupo Fiorentino, Tuscany. While this piece of Italian pottery is a sphere, it has a flat bottom so it will not roll.

This product is guaranteed "Made in Italy"
Dimensions
16X16X16 in 24lbs.
Countries Availability

United States
You may be also interested in...