Tuscan ND Dolfi Large Vase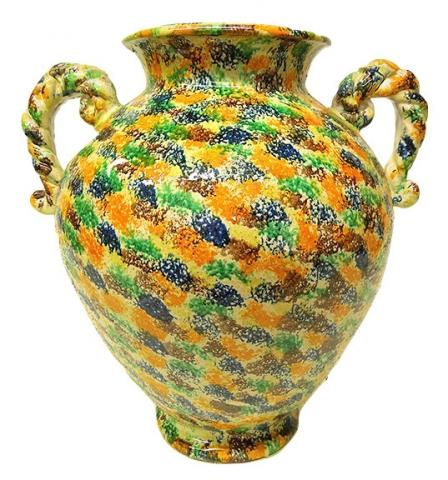 This wonderful vase was masterfully handcrafted by ND Dolfi of Montelupo Fiorentino, a town in the hills outside Florence, Tuscany, Italy. The vase is made from the finest Italian pottery, or maiolica. The hand-painted design is playfully complementary in its modernity to the classic shape of the vase itself. The decorative handles are a wonderful detail.
This ND Dolfi Vase is 15" in height and has a 14" diameter at its widest point. Measurements are approximate.

This product is guaranteed "Made in Italy"
Dimensions
14X15 in 13.2 lb.
Countries Availability

United States
You may be also interested in...