Tuscan ND Dolfi Large Orcio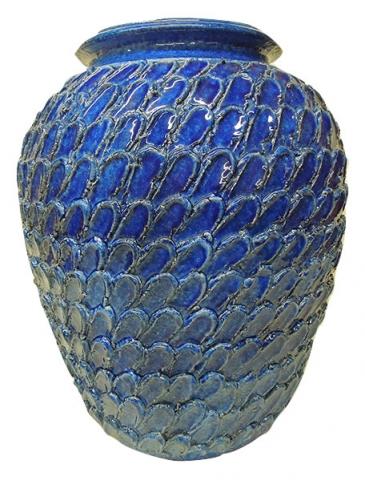 This is such a magnificent and grand piece of Italian pottery, or maiolica. It was handcrafted by ND Dolfi in Montelupo Fiorentino, Tuscany, a hill town in the province of Florence. It is a spectacular piece, fit for a villa but at home in any room, adding a vibrant and elegant splash of color. One can see the artisan's work especially in the textured details, which give the impression of a pine cone, since the artisan's hands were used to create each accent. The Italian word for such a piece is orcio, which is also known as an olive jar, jug, or an urn. If you plan to place this piece in your garden, please make sure to bring it in during freezes and thaws.
This ND Dolfi Orcio is 19.5" in height and has a 14" diameter at its widest point.

This product is guaranteed "Made in Italy"
Dimensions
14X19.5 in 31.2 lb.
Countries Availability

United States
You may be also interested in...