Tuscan ND Dolfi Angel Wall Bracket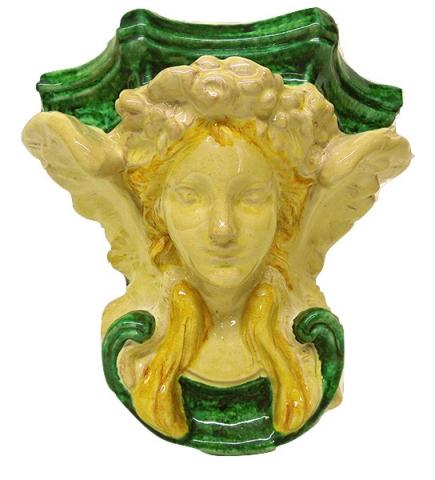 This angel wall bracket is truly marvelous. It is meant to hang on your wall as a piece of Italian decor and can even hold a relatively light object, such as a small plant or small pair of vintage books. It was created and handcrafted by ND Dolfi. The ideas and creativity of ND Dolfi are represented by the originality and quality of their fine Italian majolica. They handcrafted and hand-painted this bracket in their studio in Montelupo Fiorentino, Tuscany, Italy.
This ND Dolfi Angel Wall Bracket is 11" in height and 11" by 7" in length and width.
The top is 10" by 6."
Measurements are approximate.

This product is guaranteed "Made in Italy"
This block is broken or missing. You may be missing content or you might need to enable the original module.
Dimensions
7X11X11 in 7.8 lb.
Countries Availability

United States
You may be also interested in...