Tuscan ND Dolfi Angel Wall Pocket Planter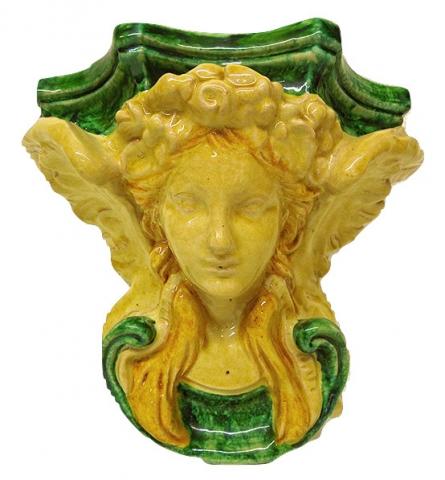 This hanging planter is truly wonderful. It can be used as a vase or a planter and hang from your wall, watching over you. It was handcrafted and hand-painted by master artisans ND Dolfi in their studio in Montelupo Fiorentino, Tuscany, Italy. If you plan to keep it outside, please bring it in for thaws and freezes.
It is 11" in height and 11" by 7" in length and width.
The opening at the top is 10" by 6".
Measurements are approximate.

This product is guaranteed "Made in Italy"
Dimensions
7X11X11 in 6.8 lb.
Countries Availability

United States
You may be also interested in...