Tuscan ND Dolfi Large Bowl with Doves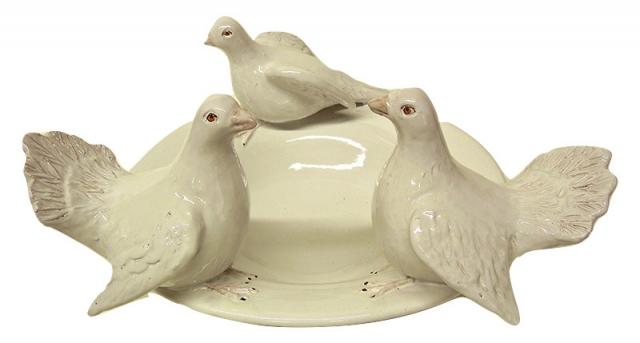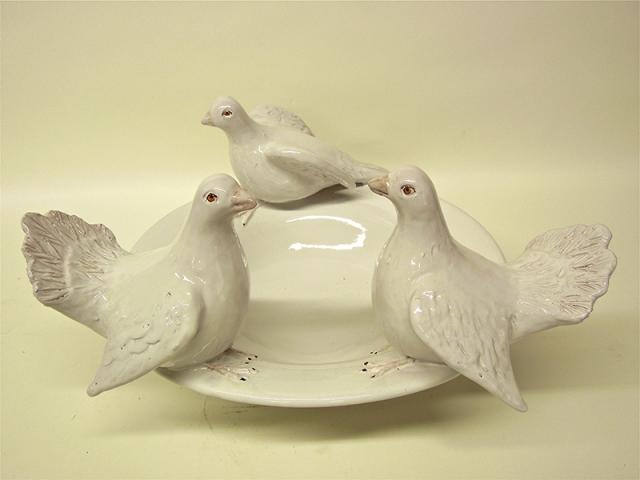 With its wonderful white birds, this is a lovely bowl for the center of your table or as decor anywhere in your home. We thought it would be lovely filled with fruit or maybe with a large votive candle in the bowl. It is a magnificent piece of Italian pottery, or maiolica, handcrafted by ND Dolfi of Montelupo Fiorentino, Tuscany.
This ND Dolfi Centerpiece is 9" in height. The bowl is 12.5" from rim to rim. The diameter is 15" including the doves. Measurements are approximate.

This product is guaranteed "Made in Italy"
Dimensions
12.5X15X9 in 8.8 lb.
Countries Availability

United States
You may be also interested in...