Emilia Romagna is one of Italy's jewels, and makes for a lovely place to retire to and settle down in. It's a place that holds plenty of appeal, including its countryside, beaches and mountains. If you have any artistic talents and want to put your easel and paints to good use, there are oodles of places to go. It is also home to the delicious food valley, with parmesan, prosciutto and balsamic vinegar making their home here. 
The food and drink are also second to none around here, and there are also many amenities and place to visit. Whether you want to use your retirement to relax or set up a B&B/hotel business, I've come up with 10 candidates in the wonder of Emilia Romagna...
€270.000 ($302,292; £237,087)
Fancy a piece of 15th century history? Then this could be the place for you!
This old country house dates back to this period, and as such, was built in natural stone. It's located in a pleasant agricultural suburb, in a good position of the Appennino Tosco-Emiliano.
The home spans three levels with plenty of rooms and facilities. The ground floor contains a sizeable lounge, complete with fireplace and kitchen. There is also a closet and a convenient bathroom. Move on up to the next level for a bite to eat! A big dining room is the focal point of the first floor, which also features two double bedrooms and two closets. More bedrooms can be found on the floor above, looking out on to the 2000 square metres of land.
Villa, Parma
€5,800,000 ($6,493,680; £5,092,980)
The climes of Emilia Romagna offer an instant appeal for anyone looking for a quiet, relaxing retirement. Beautiful countryside and a laid-back atmosphere add up to the perfect retirement locale, and when you have top quality properties thrown into the mix, it's an irresistible proposition.
Take this villa which is a short hop from the heart of Parma. Villa Pallavicini is based in the tranquil green of a park which slopes up to the foothills of the Apennines of Parma. The restored building combines late 18th century period feel with a modern, comfortable living space that includes five bedrooms. If you have a big family, it's just the spot to invite everyone over for a holiday!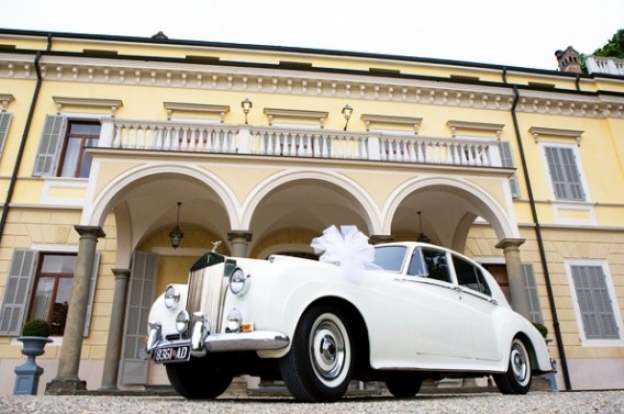 Villa and Detached House, Bondeno
€ 1.200.000 ($1,338,000 - £1,050,480)
Sometimes, retirement isn't just about kicking back, sipping a drink in the hot Italian sun and relaxing. It can also present the next chapter, which for some, can mean, setting up a new business opportunity.
This large-scale villa is one such example. You could take it over and run the place as a stylish hotel or B&B: whatever you choose! The property is in good nick, and contains its fair share of amenities to keep guests amused. These include a swimming pool, a restaurant, a disco and also a private club. Car parking space is also included.
The villa itself comprises seven apartments in total (four studios and three 70 square metre apartments). They contain all the main facilities, and also satellite TV.
But don't worry, there's also a detached house for the owners! However, because the separate house contains two apartments, you could choose to take one and rent the other one out.
It's a good business opportunity, and with the place in pristine condition with lots to do, it holds out considerable promise for repeat custom in the future.
Country Home, Morfasso
€330,000 ($369,468; £289,773)
Welcome to Casa Aurelia!
This smashing country home could be yours if you're after a beautiful house situated in breathtaking countryside surroundings.
Casa Aurelia is built on a fantastic hilltop, which means that the views are unrivalled. Whether you're looking at the sun going up or down over the mountains, these views are unforgettable. The property is also in the heart of expansive land which includes a garden and vegetable garden, an orchard, and even a field!
Described as a "secluded, scenic, relaxing haven of peace", this is the ultimate retirement property, and the home itself is spacious enough to house either family members, friends, or even guests in another B&B opportunity. The building can be divided into two flats, each of which comes with its own independent entrance.
The spacious home is built from brick and natural stone, and benefits from recent, stylish renovation. It is built over four nicely sized floors, and includes a bumper crop of rooms and facilities. For example, on the ground floor, in addition to the cellar and garage, there is also a laundry room, and also a table tennis room. If you're a table tennis champion, expect to spend a lot of time here!
Moving on up to floor one, this features a lounge, a kitchen, a double bedroom, a bathroom and also a veranda. More bathrooms are also on the second floor, three in total. There is also a bathroom, complete with tub, and most enticing of all is a terrace that overlooks the surrounding mountains and valleys. Finally, the attic is split into two: one open space that has been restored, the other is unrestored, which means that if you're looking for a mini project to take on, this could be it.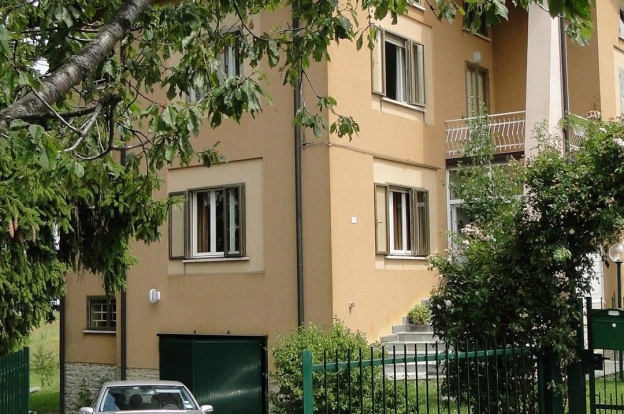 €350,000 ($391,860; £307,335)
This is another property that has possibilities for B&B. It's also another two properties in one deal, comprising a stone village house and autonomous converted stone barn.
It's based in the Appennino Tuscany-Emiliano National Park in the village of Sologno. Whatever the weather, it's close to some good seasonal hotspots. In the Winter season, you can drive to some nearby ski resorts, while in the Summer, the nearby Mediterranean Sea is within driving distance. Again, it's a property that commands stunning views of the surrounding mountains and country, as it's built on a ridge. 
With respect to the two buildings, both are built from stone, with the principle three bedroom house dating back to 1791. If you are looking to rent out the rooms, then the stone cellars under the property are used as entertainment facilities. The private land includes an enclosed courtyard, a vegetable garden, and plenty of walnut and plum trees.
Whether you want the property all to yourself or as a B&B business project, it's a wise investment.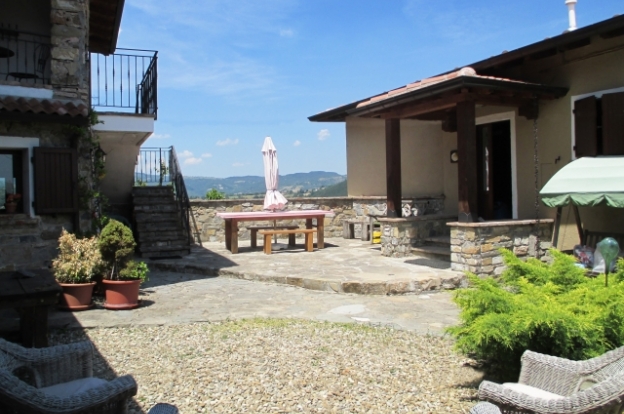 Stone Farmhouse, Monchio delle Corti
€320,000 ($358,272; £280,992)
Say cheese! This lovely stone farmhouse is in the area where Parmigiano Reggiano is produced, so if you're a cheese connoisseur, you'll find plenty to enjoy here.
The property itself is not to be sniffed at, although some restoration work is needed. What really makes the property is the location. It's based in the rolling hills between Tuscany and Parma. Reaching to around four hectares, the extensive land that comes with the property includes woods and meadows. If you want to retire to a quiet countryside paradise, this is certainly up for consideration.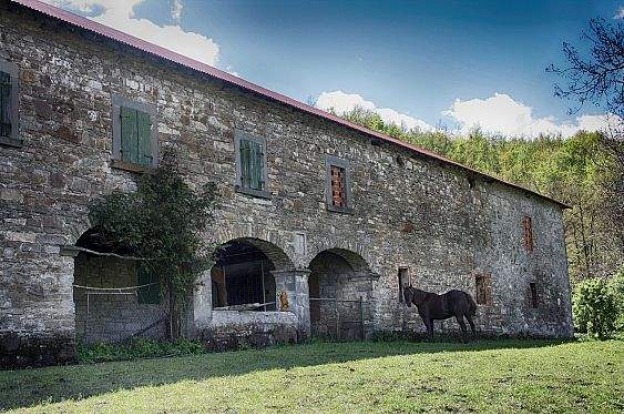 €2,080,000 ($2,328,768; £1,826,448)
This large-scale country home is known to its friends as Casale San Pietro. It's the result of some detailed and stylish restoration work, which shows both skill and class. The restoration, while modern, has also tipped the hat to its original form. The original stables, for example, have been turned into the ground floor, but still retain the original cotto vaulted ceilings and floors.
It's another property that could allow you to rent out rooms if you wished. There is a separate apartment in addition to the main manor house accommodation.
But it's the three floor farmhouse that commands the attention here. On the ground floor, there is a good size lounge, a dining room, a studio and a bathroom. You can also reach the garage from the ground floor.
Up on the first floor are the sleeping quarters, which comprise four bedrooms. These include the main master bedroom, and there is also a large bathroom on this level. There is also an attic room to make up the third level, completing a hat-trick of superbly rejuvenated storeys.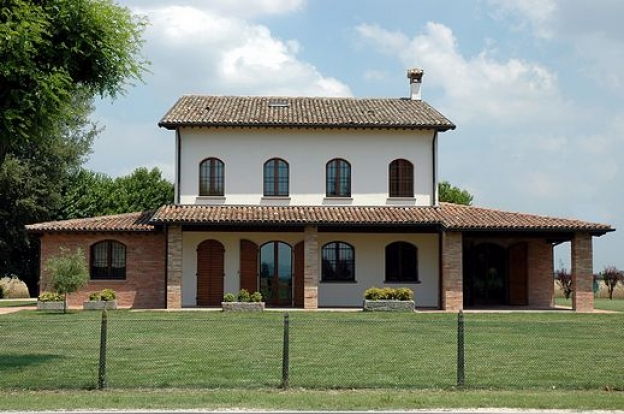 €25,000 ($27,990; £21,953)
Now this is a project and a half. A quick word of warning: if you want a simple, easy retirement home without any work, this isn't the buy for you. But on the other hand, if you wish to take on a challenge in your twilight years, then this country home is calling for you to carry out some restoration.
This is an old farmhouse with a grand total of 12 rooms over two levels. Situated just outside the village of Bore, it's in a nice area, and is close to Bardi, Fiorenzuola and Salsa Maggiore. The main upside of this property is that it's an absolute bargain at €25,000. If you've got the expertise, then you could refurbish this to create a large-scale B&B, which would more than recoup the money put into the work.
Country Home, Partially Restored, Berceto
€400,000 ($447,840; £351,240)
If the previous abode was a project and a half, then this is more of a half of a project. Basically, what we've got here is one modern, finished apartment, a partly finished second apartment, and a barn conversion that needs work too.
The barn is of a massive size, and has permission for conversion to a house. All of the key ground works, underpinning, and anti-earthquake work have been completed, so there's no need to worry about these.
Again, this place has potential as a B&B or hotel, and could be quite the money-spinner with the right restoration. The location adds a lot to the appeal, situated in 40 hectares of grounds which include chestnut pine and oak woodland. The perfect retreat, and if you're looking to live in the apartment while you carry out the restoration, it's a great place to relax in.
€4,800,000 ($5,374,080; £4,214,880)
Now, let's take a final look at a complete and ready-to-live-in property. It's a humdinger: Villa Lucrezia is a late 19th century building that has been restored to the highest standard. Furthermore, on the outside, there are more than five acres of private land. There are also good rail, road and airport links, meaning that you can either invite family, friends or guests to come and stay with relatively little transport fuss.
This villa is all about luxury, from its restoration through to its facilities. For example, you can reach the room you want via elevator! In fact, this is another ideal business opportunity as it contains all the hotel facilities that you could want: spa (which contains its own heated pool, gym, Turkish Bath and sauna), outside pool and tennis court.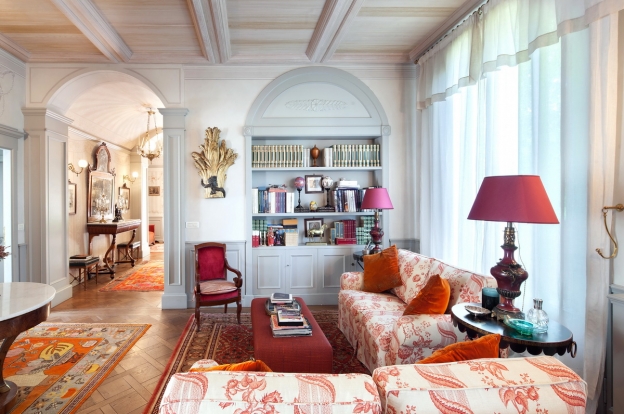 Of course, if you have a large family, then the five bedrooms make for fine sleeping quarters. These contain en-suite bathrooms, and you and your family can also relax in one of the ground floor rooms such as the drawing room, sitting room or dining room. There is also a kitchen, bathroom and utility room.
All in all, if you have the money, retirement in Emilia Romagna doesn't come more stylish than this.