These five restaurants serve up the past with delicious menus and evocative settings.
LA CAMPANA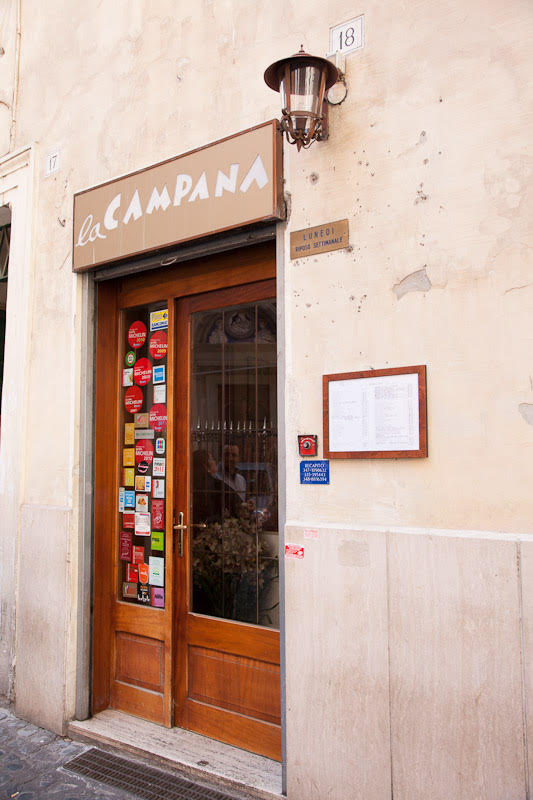 Rome's oldest restaurant, La Campana, is celebrating its 500th anniversary this year. Census records from 1526 show that a Pietro della Campana was the original owner—the location, Vicolo della Campana, likely giving the restaurant its name (and possibly the owner his surname, too). Today this home-style trattoria near the Piazza Navona is run by siblings Paolo and Marina Trancassini, descendants of the family who managed it for over a hundred years. Not surprisingly, La Campana is known for an authentic cucina romana, which has been served to a broad span of luminaries ranging from the painter Caravaggio to Picasso. Goethe even wrote about the place, referring to it as Osteria Campana in the Römische Elegien (Roman Elegies), his collection of sensual—for the time—lyric poems. Favorites on the menu include such pasta dishes as tagliolini with anchovies and pecorino, and puntarella con acciughe. The artichokes (carciofi) in season, prepared alla Romana (typically with white wine, garlic and olive oil) or alla Giuda, the deep-fried version that's popular in the city's historic Jewish Ghetto district, are also must haves. It may be hard to, but try to leave room for dessert—the restaurant's apple torta from an old recipe, is served warm with a dollop of ice cream. Vicolo della Campana (between Via della Scrofa and Piazza Nicosia);  06 687 5273.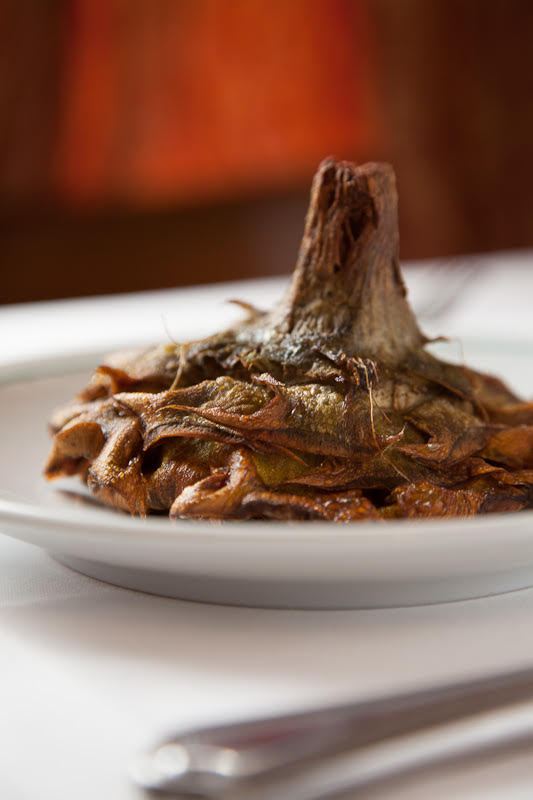 Like this article? Don't miss "The Green Side of Rome: Five Gardens Not to Miss." 
CHECCINO DAL 1887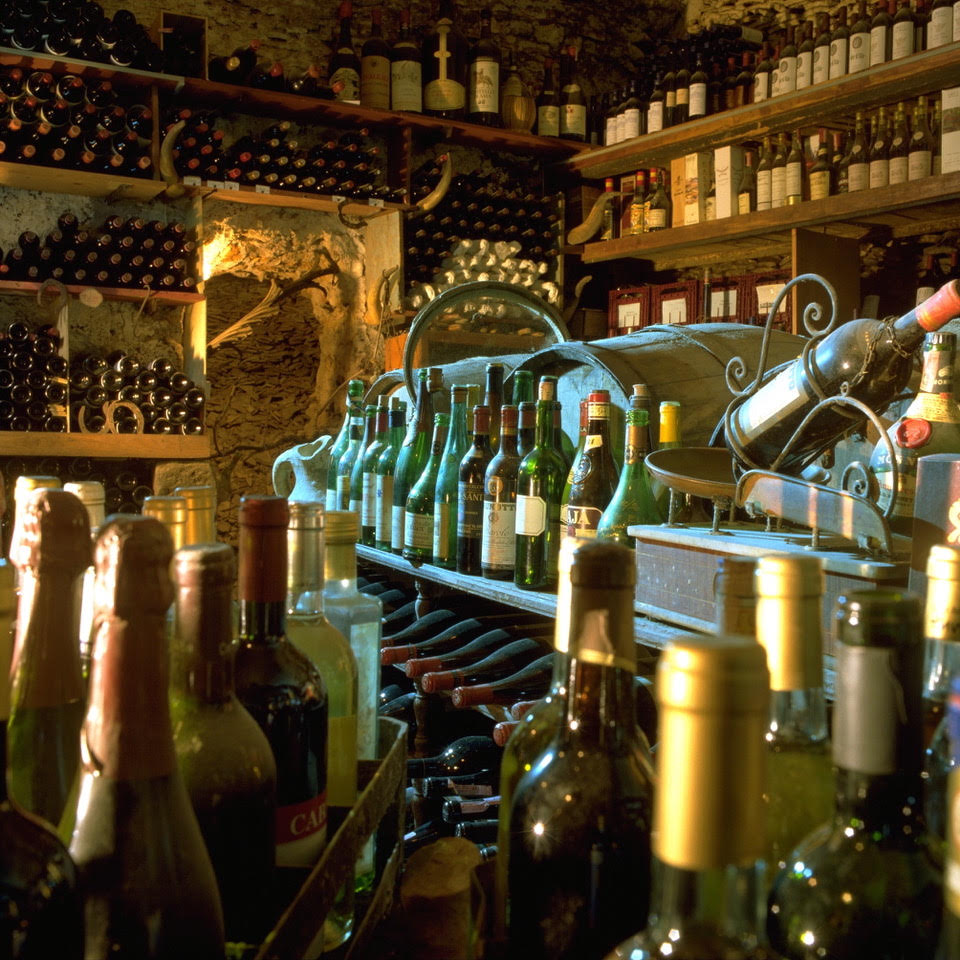 Rome's oldest restaurant still run by its founding family (the Marianis), Checcino dal 1887 celebrated its 130th anniversary last year. Located in Testaccio, a working-class district of the city, and now a foodie magnet, Checcino dal 1887 is classic trattoria with a tremendous wine list and very hearty food. The site began as a wine shop, morphed into a wine bar, then became a place where workers from the nearby slaughterhouse came to sell the quinto quarto, or left-over entrails. (Romans once sold cattle parts as per social strata—the aristocrats got the first quarto, or pick; the clergy, the second, the middle class the third tier, and armed services the fourth.) Many of the restaurant's dishes like trippa alla romana (tripe in tomato sauce) recall its earlier, don't-waste-anything history.(The Roman classic Coda alla Vaccinara, oxtail stew, was first served at the restaurant.) For primi there are plenty of pastas popular in Rome like cacio e pepe, carbonara, and amatriciana. Vegetarians can select from a special menu with appetizers like bruschetta with sage-flavored pecorino; spaghetti with a creamy artichoke sauce; and vegetable polpettine. The cheese and wine lists are extensive and the wine cellar, carved into the side of Monte Testaccio, an historic former "dumping" ground made up of refuse amphorae, or containers, from ancient times, is one of the most memorable in Rome. Via di Monte Testaccio, 30; 06 574 3816. 
LA MATRICIANA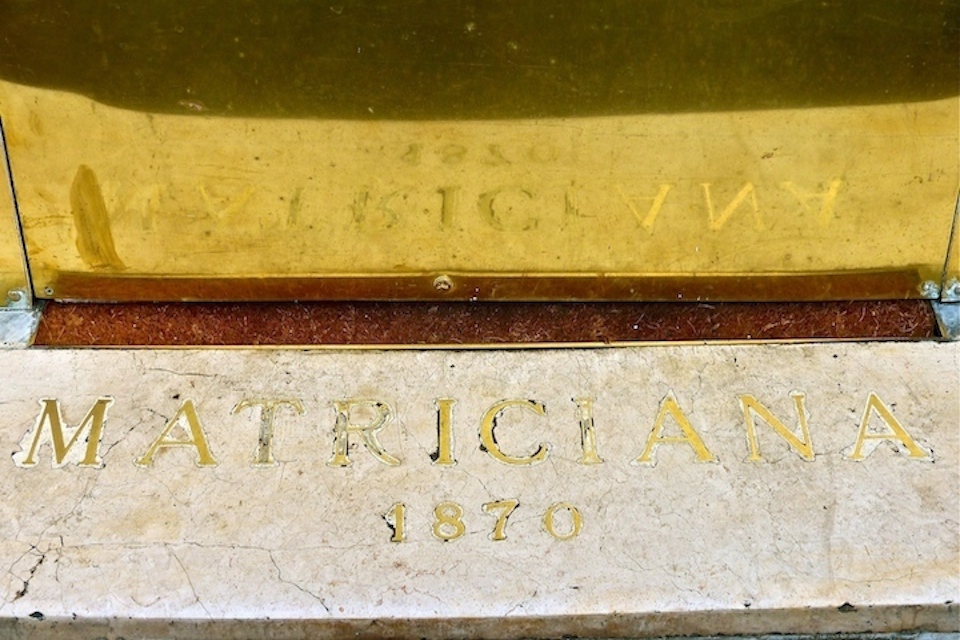 In 1870, an eventful year in Italy's history as Rome became part of the newly unified country and its capital, the restaurant La Matriciana opened for business and has been serving up Roman dishes ever since. La Matriciana's earliest origins were humble ones—according to lore, a young woman came to Rome from Amatrice, a town in northern Lazio (the site of the devastating 2016 earthquake) and began cooking bucatini with a sauce spicy tomato sauce in a market where the restaurant now stands. (A competing theory has the origin of the sauce in Rome, evolving over time from pasta alla gricia whose sugo is made with guanciale, pecorino and pepper.) Whatever the story, you can be sure to have a tasty sampling of the namesake dish here, along with a nice range of primi with pesce, like spaghetti con vongole or with anchovies; linguine with sea bass; and fettucine with langoustines. Secondi range from more fish, like baccala and Dover sole to grilled lamb chops, Saltimbocca (veal with ham and sage) and braciola di maiale, or pork chops grilled with hot pepper and chicory. La Matriciana today is run by the Fortunato Casciotti and his sons sons Fabio and Mauro, who oversee the kitchen and an airy dining room with arched ceiling, spiky chandeliers and marble floors. Via del Viminale 44; 06 488 1775. 
SPRITO DIVINO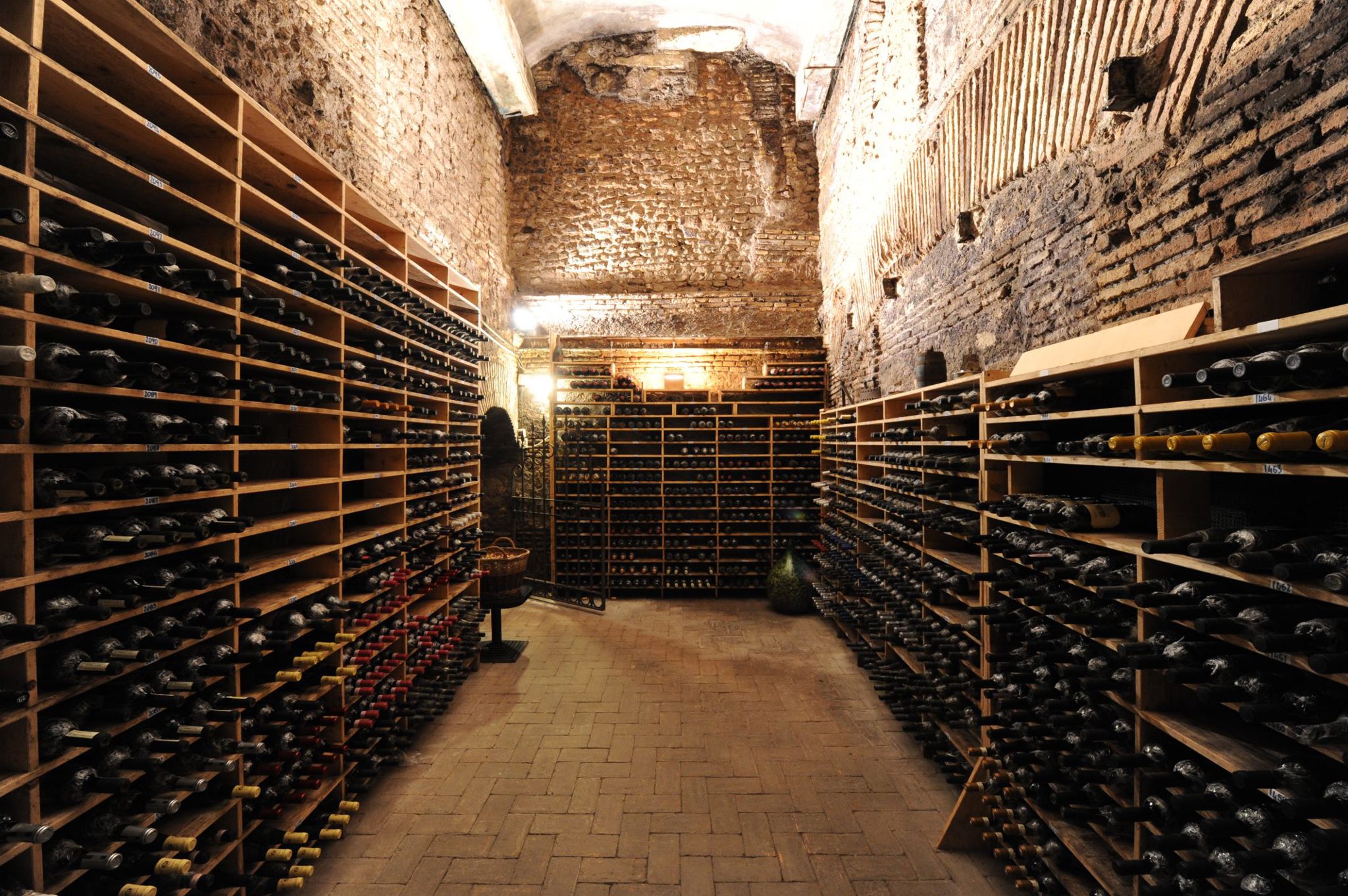 The wine cellar of this Trastevere spot dates to the time when Julius Caesar held sway in Rome, although the restaurant, housed in a building that was the site of  a synagogue, a convent and a private home over the past millennium, is of far more recent vintage. At Spirito DiVino, it's very much a Catalani family affair—Eliana, a former biologist is the kitchen mastermind; husband Romeo directs the dining room; and son Francesco curates the historic wine cellar, where an ancient Roman arch adds an extraordinary, historic touch. Catalani, a fervent Slow Food adherent, cooks all the dishes (ingredients comes from approved small agricultural producers) and everything is fatto a casa (home made). In keeping with the setting Catalani offers a dish said to have been a favorite in Caeser's time—pork Mazio style, made with red wine and apples. But  there are plenty of more recent Roman or Lazio options, like the chicken meatballs; a bollito with tomato sauce and vegetables; and fusilli with a ragu whose recipe comes from an island near Positano; artichoke clafoutis and modern riffs too, for example, the lavender-flavored panna cotta. Via dei Genovesi 31 a/b; 06 589 6689
BABINGTON'S TEA ROOM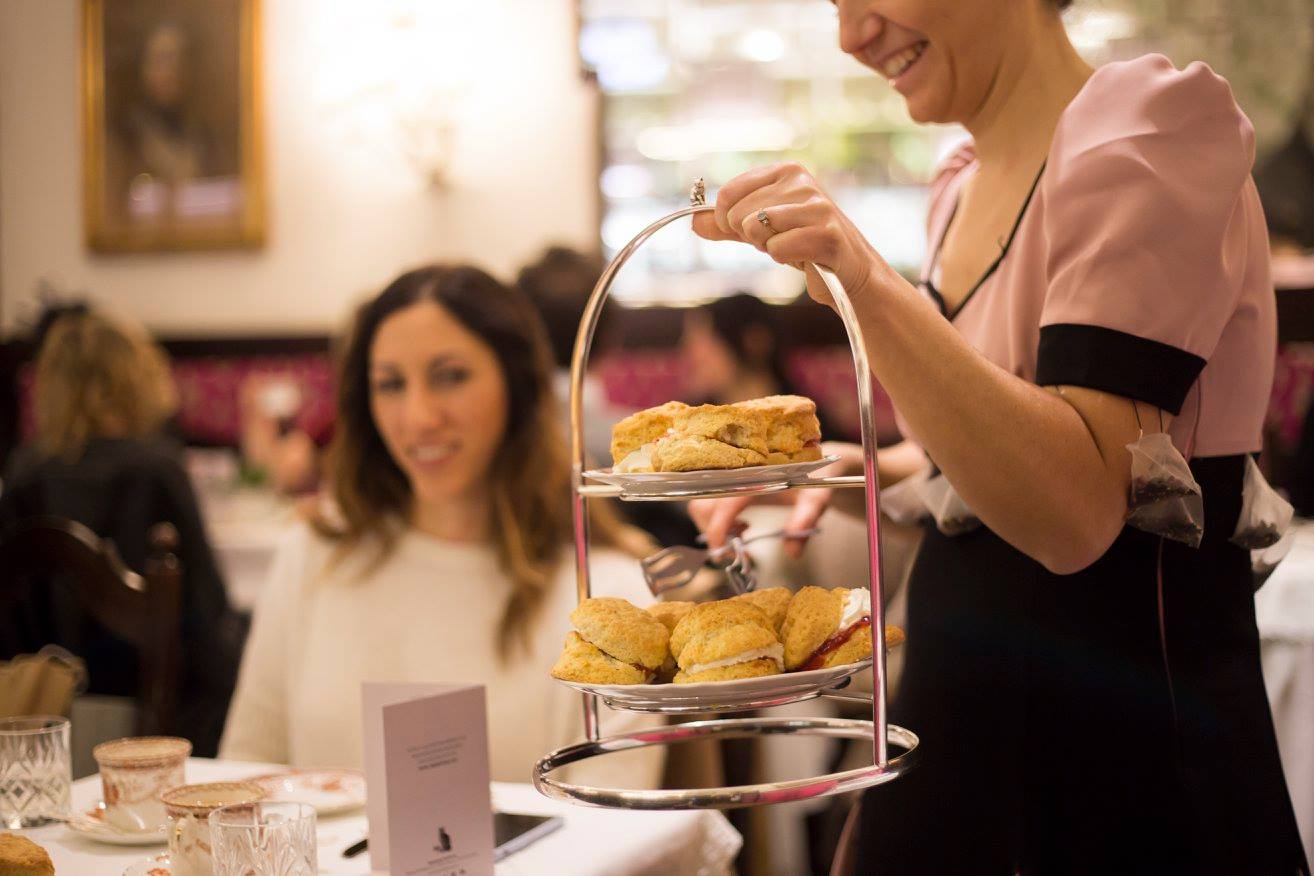 [Photo credit: Babingtons Tea Room in Rome]
Celebrating 125 years this year, Babington's Tea Room has long been the clubhouse of Rome's Anglo community with its perfect position in the Piazza di Spagna where many English (famously John Keats) came to live and work. When UK expats Isabel Cargill and Anne Marie Babington settled in Rome in 1893 they saw that there was no place in the coffee-centric Eternal City to indulge in an afternoon cup of tea (which was available only in pharmacies). Babington's, originally opened in the nearby Via dei Due Macelli, was a quick success and moved to its present location a year later. Over the decades it became a must-stop for visitors and Romans from all walks of life: Grand Tour aristos heading down from London, movie stars like Audrey Hepburn, and such icons as Federico Fellini, who liked his English muffin with ham and cheese. Despite the English connections, Babington's managed to stay open during the Second World War—its back rooms were meeting places for anti-Fascist leaders who escaped through the kitchen's back door when government ministers came to check out the place under the pretext of tea. After the war, tea room offerings were expanded to include lunch and light dinner options (today that includes soups, toasts, sandwiches, and salads including a Caprese).  But Babington's remains true to its tea room roots with all the sweet goodness that implies. New desserts join the menu for the 125th anniversary including the Torta Isabel, a traditional English sponge cake with white chocolate, raspberries and meringue; a caramel tartlet with apple chips and a four-layer shortbread. Today Babington's is run by fourth-generation descendants of Isabel Cargill, Chiara Bedini and Rory Bruce, who are taking the family institution into the 21st century with online shopping and an in-store tea shop. Further connecting Babington's to its legendary location is a new entrance directly from the Spanish Steps. Piazza di Spagna 23; 06 678 6027.