Naples' busy metro is probably the last place you'd expect to find a contemporary art gallery. Yet gliding on an escalator 131 feet up to Toledo station in the Spanish Quarter mimics the experience of moving underwater. 
The immersive art piece "Crater de Luz" is one of more than 250 works by 80 international artists across 12 metro stops. Named one of the most beautiful metro stations in Europe by CNN and the Daily Telegraph, Toledo is one example of how Italy's third largest city could also be considered among its most creative — because of its art scene. But what you see as you board or exit the metro is just an initial taste of what you'll find around town: Here are six ways of exploring Naples' contemporary art scene through galleries, exhibits and installations. 
Metro M1 Line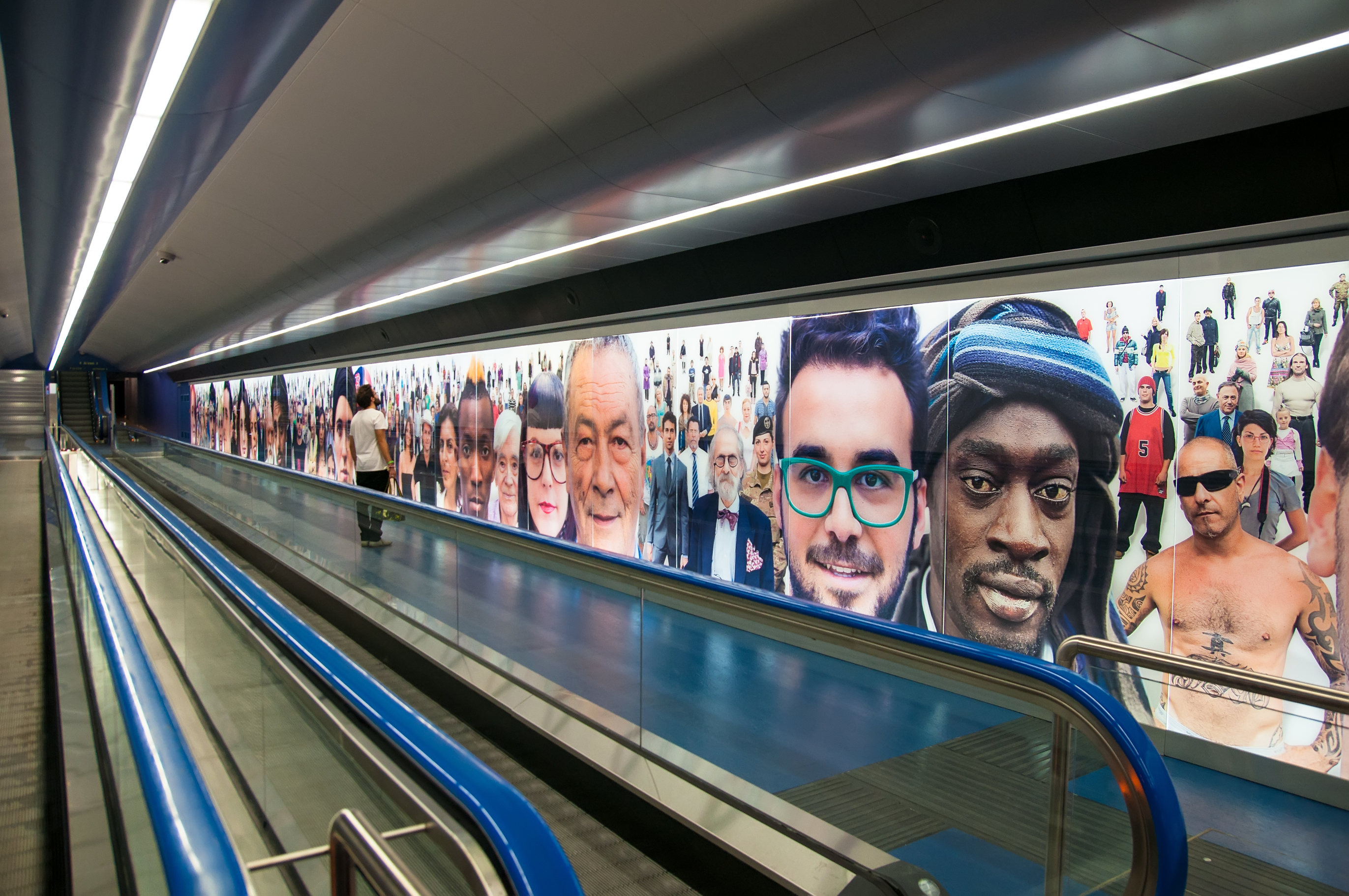 "Crater de Luz" was installed in 2012, and other pieces were added beginning in 2001 to coincide with the metro's M1 line expansion. Naples' neighborhoods and its metro art are easily viewed by purchasing a public transit day pass and boarding the M1 at Garibaldi or Università stations. Most of the stations with art are near the city center, though there are a few farther north and then west. Some stations with a larger selection are worth lingering in, such as Università, Toledo, Dante, Materdei, Salvator Rosa and Vanvitelli. Materdei's installations were some of the first, dating from 2003: Spot some on the ceiling, take in others as you ride the escalators, and see the rest anchored in a green space as you exit. Salvator Rosa, added in 2002, also brings art into the station's exit, and its best view is from a mirrored escalator that whisks passengers up the hilly neighborhood. Salvator Rosa has 10 works around the station, including mosaics and sculptures added to buildings that integrate into its surroundings.
Museo Madre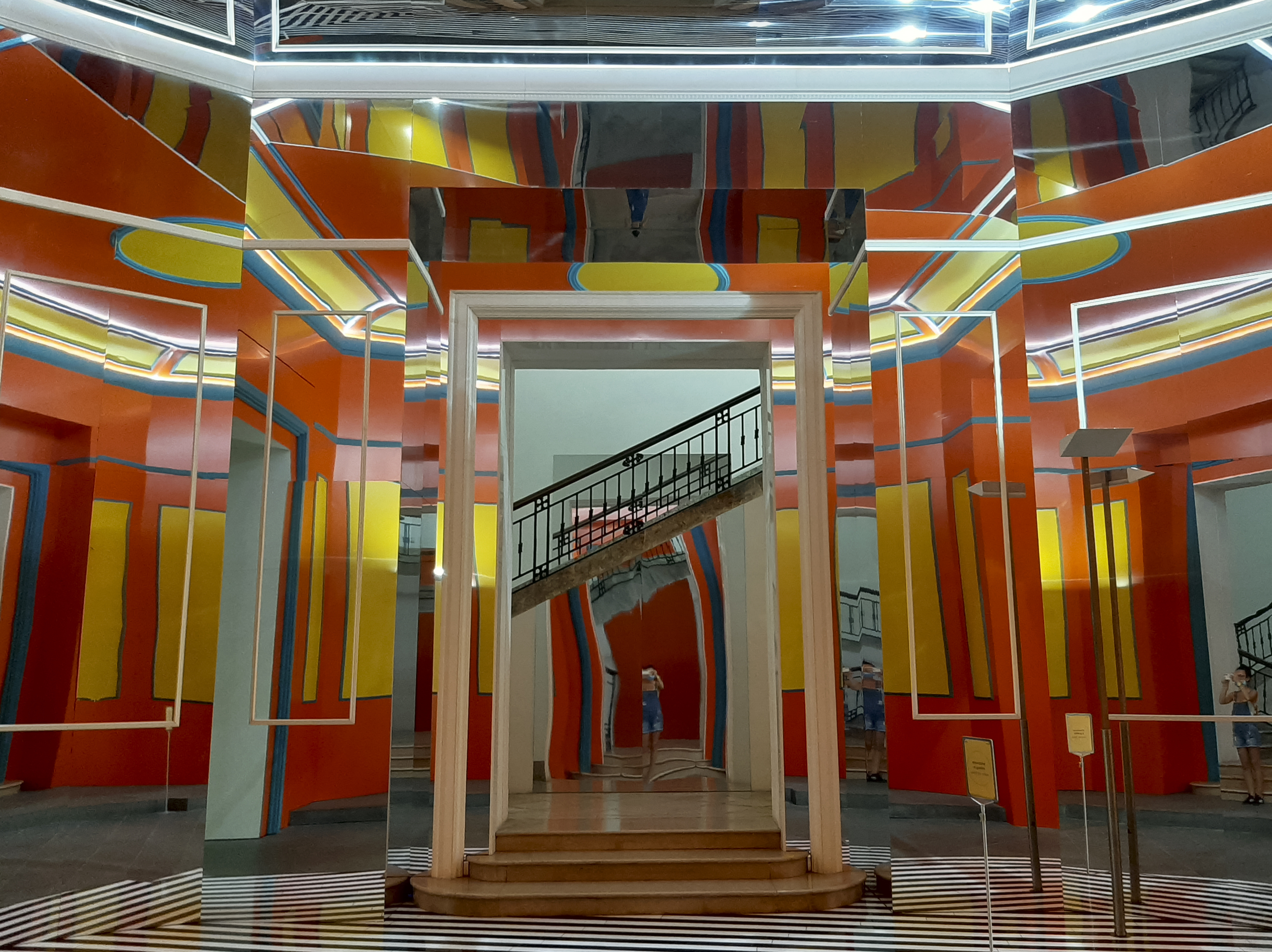 Museo Madre opened in 2005 in a palazzo from the early 1900s established on the site of a former monastery, Santa Maria Donnaregina. With works by Andy Warhol, Jeff Koons, Damien Hirst, and Olafur Eliasson in the permanent collection, along with rotating exhibitions, Madre is in step with the world's leading contemporary art museums. Even the entryway captivates with an orange, yellow, turquoise and mirrored design by French artist Daniel Buren, which was added in 2015 to mark the museum's 10-year anniversary. The flow of galleries is open to make it easier to see the displays, many of which take up entire rooms — Spanish artist Fina Miralles' "I am all the selves that I have been", for example, takes the viewer on a walk through a hay floor. The space is designed for visitors to navigate its three floors at their own pace. Be sure to turn your gaze upward when you're walking through the courtyard: The roof hosts an architectural horse sculpture by Mimmo Paladino, added in 2007.
Galleria d'Italia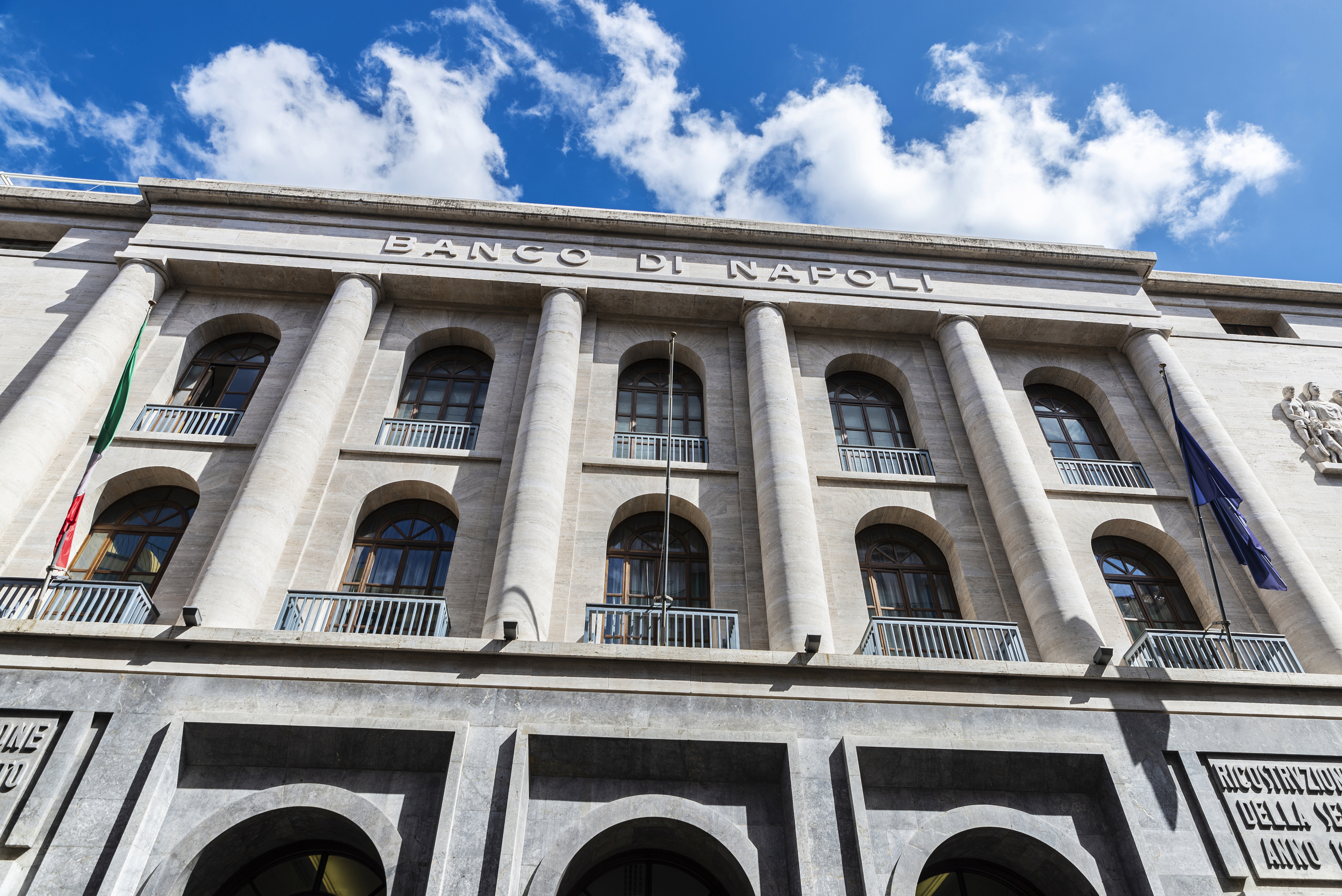 One of four galleries in Italy (the others are in Venice, Milan and Turin) funded by the banking group Intesa Sanpaolo, Naples' Galleria d'Italia reopened in May 2022 on the Spanish Quarter's Via Toledo in a former Bank of Naples, tripling its exhibition square footage. The Galleria d'Italia museums showcase Intesa San Paolo's extensive art collection and works culled from archaeological sites across Italy — their restorations all funded by the bank. The newly opened Naples museum has a contemporary art gallery wing for its 20th century art collection, focusing on artists from Naples as well as art depicting the area, such as Andy Warhol's paintings of Mount Vesuvius in the hallway leading to the gallery.
PAN (Palazzo delle Arti Napoli)
If you want to stay in the neighborhood with the highest concentration of contemporary art, then the Chiaia area is it: You'll find about half a dozen contemporary art galleries and museums, both privately and locally funded. Palazzo delle Arti Napoli or PAN opened in the neighborhood in 2005 and is also a cultural center for artists hosting meetings, events, and workshops. Exhibits such as a retrospective of David Bowie's life through photography, and a collection of fiber arts and sculpture by Naples' artists are part of the eclectic mix on show at PAN.
Fondazione Plart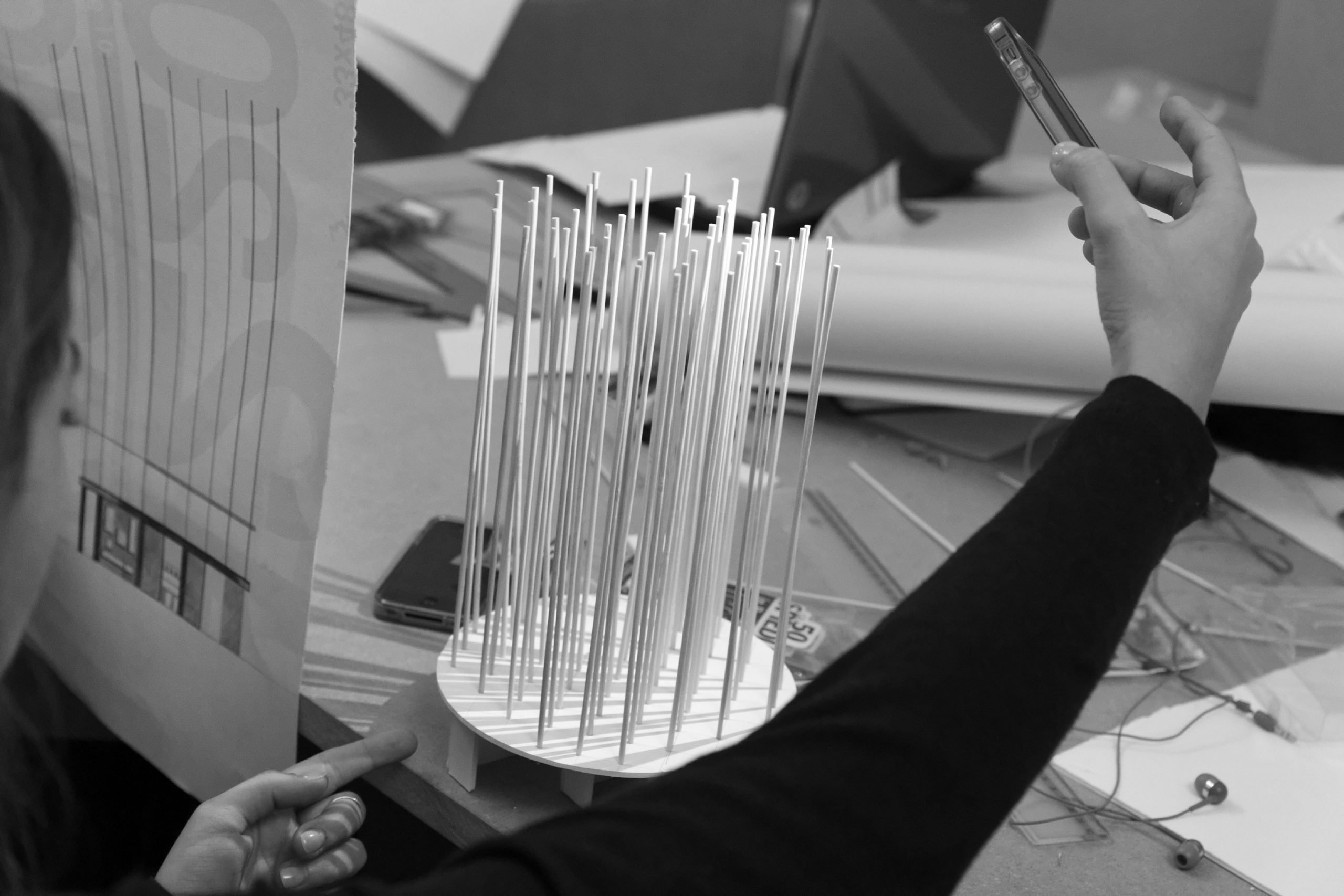 Think about the plastic items you own. Could your tortoise-shell hair clip or go-to serving bowl be art? Fondazione Plart seems to think so. The foundation, which also has a space in Turin, presents product design from homewares to toys and furniture, highlighting the beauty of the plastic in our lives. The foundation began in 2008 to celebrate experimental design with its bizarre groupings of plastics. Items are lit behind glass cases, lending them a rare-artifact quality. Shows also incorporate multimedia, and immersive rooms set as if you are entering a home in what the foundation calls a "hub for creative sustainability."
Thomas Dane Gallery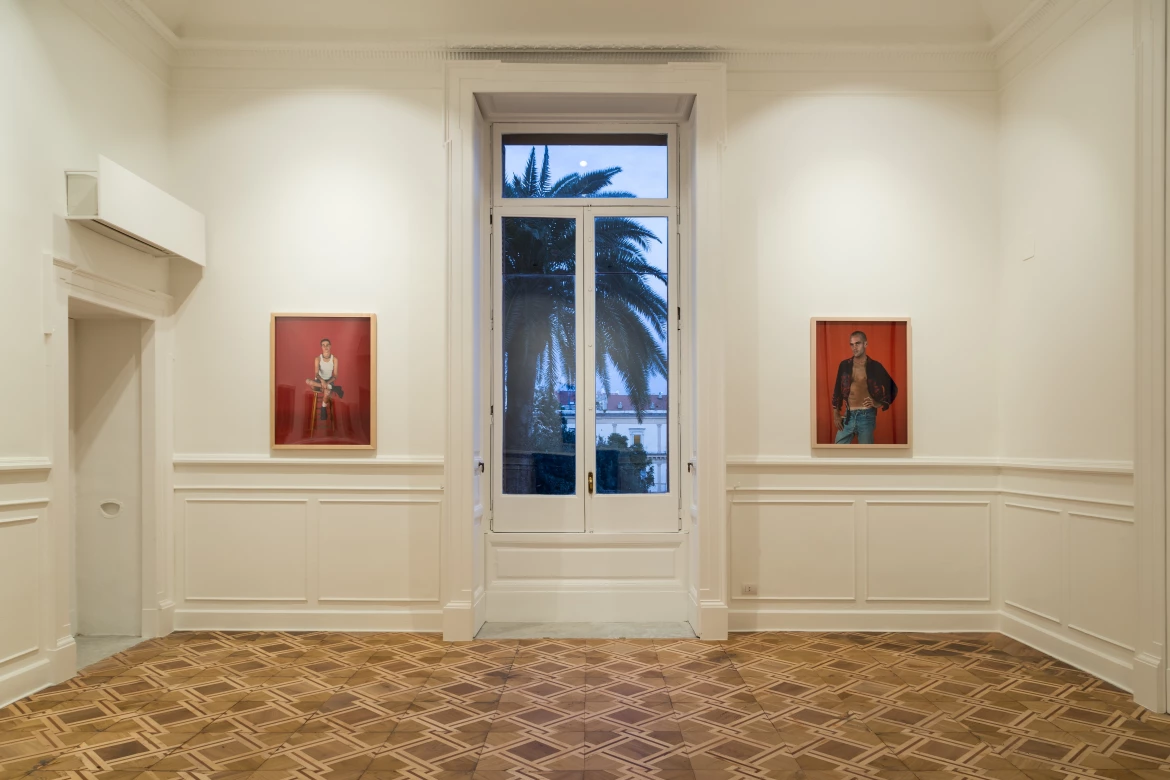 In 2018, when asked why he chose an unlikely city to open what was, at the time, his second gallery, London art dealer Thomas Dane told the Financial Times that "artists love Naples." The gallery is now the third outpost for Dane (two others are in London) in a palazzo with a Gulf of Naples view. The five rooms feature international artists such as Steve McQueen — no, not the late actor — and Bruce Conner, and curators tend to focus on artists working in Naples and throughout the world, to invite introspection for visitors. For example, found objects, trash, and sculpture are presented in Mettere al Mondo il Mondo, a collection with an emphasis on architectural elements and other pieces collected around Naples to form the works.
There you have it, then: Before immediately jetting off to Capri, Procida, or Ischia from Naples — as too many travelers tend to do once they've tried the pizza — consider exploring the city's creative side.