Ed.: The Inspired Stays series highlights hotels we love around Italy. Each property is independently reviewed by an Italy Magazine writer, who is generally hosted on a complimentary basis. Our contributors do not accept compensation or gifts in exchange for specific types of coverage. We only showcase properties we would genuinely recommend overall.
Why we love it
Long-established Adler Spa Resort Dolomiti combines a cozy South Tyrolean traditional vibe with modern suites, a hushed spa and a plum location in the heart of storybook Ortisei.
What to expect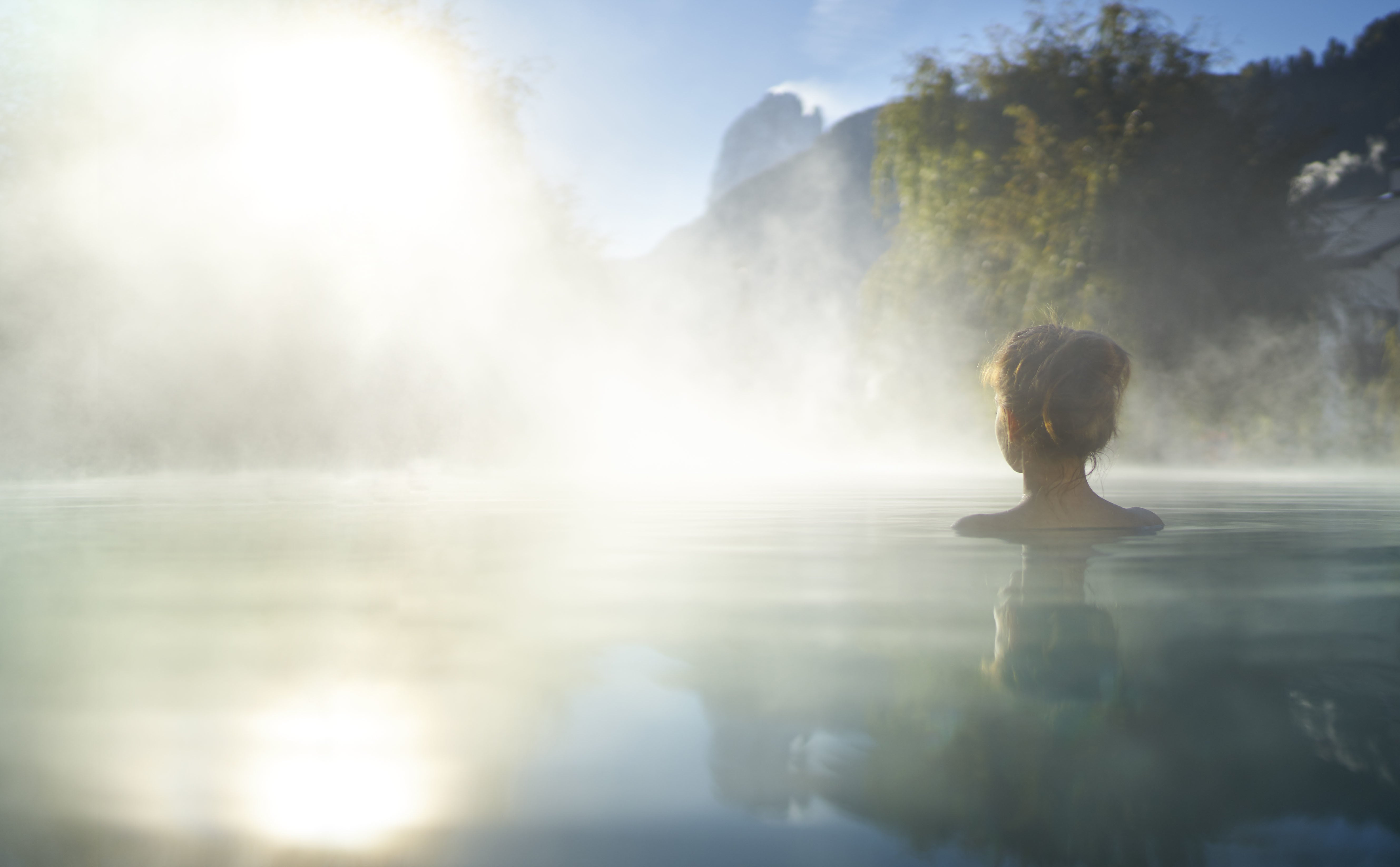 Adler Spa Resort Dolomiti might leave you feeling conflicted — in a good way. Once guests cross its threshold, they're in a haven of well-being and pampering, with a spa, several pools, gardens and relaxation areas at every turn. But outside, there's a postcard-like South Tyrolean village and just a cable-car ride away, the sweeping scenery and recreation options galore of the Val Gardena. Stay inside and soak in a spa pool, or set off on a heart-soaring adventure? It's a tough call, but a nice problem to have.
Background
Part of a family-held hotel group that includes seven high-end properties from the Dolomites down to Sicily, Adler Dolomiti's future started to form in 1810, when founder Josef Anton Sanoner bought a simple inn in sleepy Ortisei. The inn is no longer so simple, and Ortisei is now a buzzing resort.
Location, location, location
Adler is in the heart of Ortisei, a painfully charming village with mountains on all sides. Three cable cars connect the town to the Dolomiti SuperSki area and the Sella Ronda ski circuit. On our summer visit, we rode to the Alpe di Siusi alpine meadow area for a glorious hike.
Where you'll sleep
Our family suite was in the Vital Residenz, a newer wing of the hotel, and overlooked Ortisei. Our room was modern — more so than we were expecting — with earth tones and lots of blond wood, and all the expected comforts of a five-star resort. A large, sleek bathroom featured a walk-in shower, and a separate sitting area had a couch big enough for us all to sprawl on, plus an extra bed for our daughter. Local apples and spring water, replenished daily, were nice touches.
Dining & drinks
With most accommodation packages at Adler, breakfast, afternoon snacks and a multi-course dinner are included. Meals are served in several dining rooms, including a traditional "stube" and a more elegant salon. Cuisine is contemporary and rich yet healthy, with an emphasis on locally sourced ingredients. During our stay, the resort held a BBQ in one of its many gardens. We enjoyed pre-dinner drinks (not included) every evening at the cozy hotel bar, which opens to patios overlooking the town.
Service notes
We visited during a busy period and found restaurant staff were well-intentioned but spread a little thin, which likely speaks to post-pandemic personnel shortages. While service elsewhere felt somewhat anonymous, the sprawling resort hummed with what was clearly a well-organized routine.
Spa time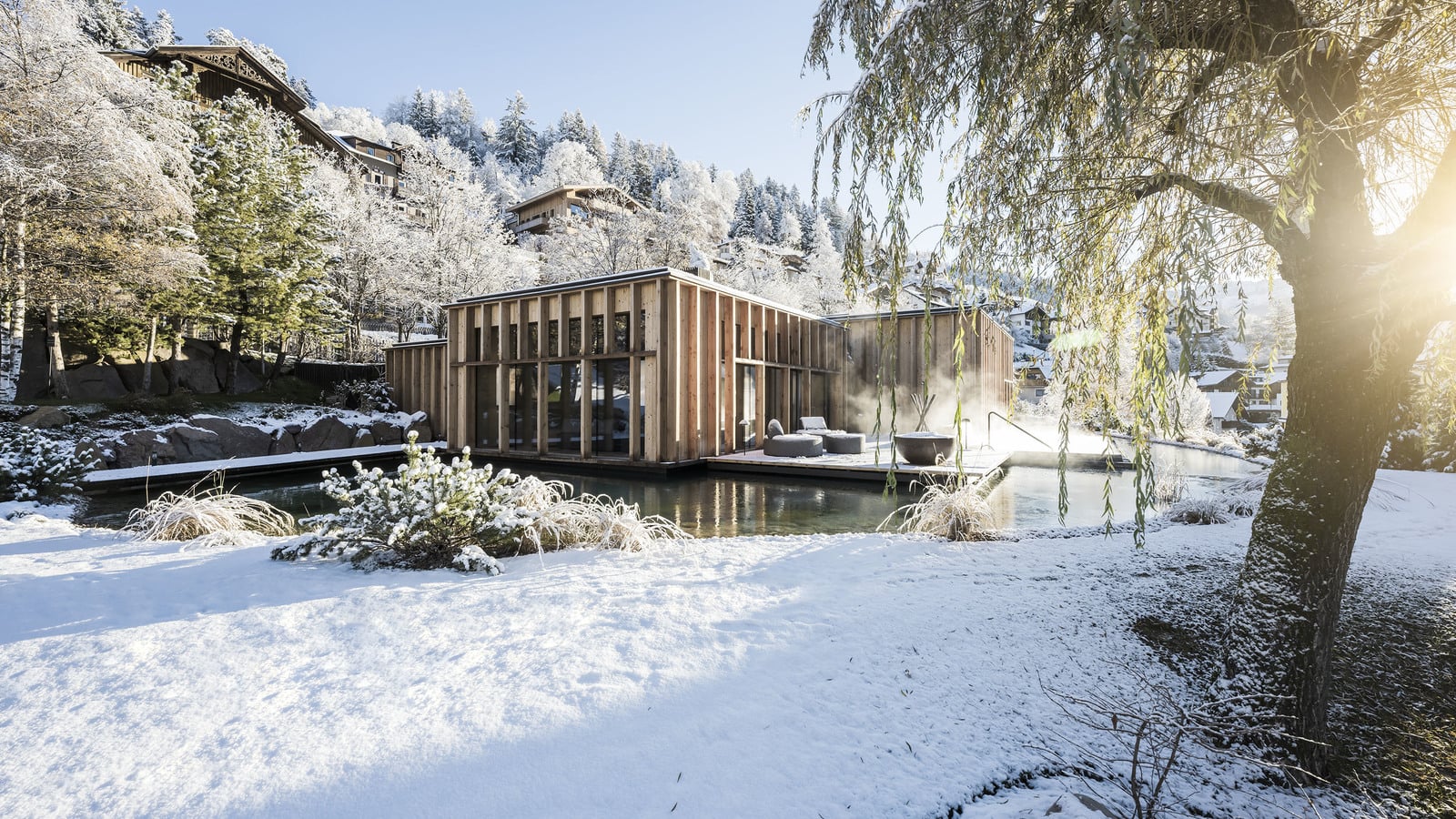 Adler's spa area comprises 3,500 sqm of treatment rooms and relaxation areas, indoor and outdoor pools and saunas, including family areas, plus another 9,000 sqm of gardens. We tried the Rasul mud baths, cryotherapy (chilly, but exhilarating!) and a blissfully meditative sound therapy class.
Family perks
Many spa hotels have saunas and whirlpools with adults-only policies, so we really appreciated Adler's family wellness area. Our daughter spent time at the Kids Club and went on an outing to a terrific playground right near the resort.
You should know...
The hotel has a weekly program of outdoor activities, some free and some fee-based, and, depending on the season, can set guests up with ski gear or hiking and biking equipment. Also worth noting: We arrived via train and bus (hourly from Bolzano to Ortisei) and never wanted for a car.
Accessibility
The hotel has an elevator.
Features & amenities
Semi-rural
Restaurant
Bar
Free WiFi
Parking (free)
Pool
Spa
Garden
Fitness room
Family friendly
Contacts
Adler Spa Resort Dolomiti
Strada Rezia 7, Ortisei
Tel. +39 0471775000
Website