"Italy began for me south of Naples," reads the opening sentence of Robert Camuto's newest book, "South of Somewhere - Wine, Food and the Soul of Italy." It was there, in the coastal town of Vico Equense on the Sorrentine peninsula, that a 10-year-old Camuto experienced his own "summer of love," not of the San Francisco kind, but one "surrounded by family and infused with the flavors of the Mediterranean," as he recalls in the book. 
During that summer in 1968, Camuto discovered first-hand the rhythms, flavors and scents of Italy, although he had already had a taste, both of the rich cuisine and of Italian ways and values, in his native New York thanks to its maternal grandparents, who had immigrated to America from Vico Equense.
But it was after that carefree summer that Camuto "fell in love with a way of living."
So it is only natural that he now lives in Italy (Verona). A journalist by background, he explores the world of Italian wines for Wine Spectator, where he writes a twice monthly column, Robert Camuto Meets.
"South of Somewhere" is his third book, and his second on the world of Italian wine producers ("Palmento," his previous book, explored the emerging wine scene in Sicily and on Mount Etna).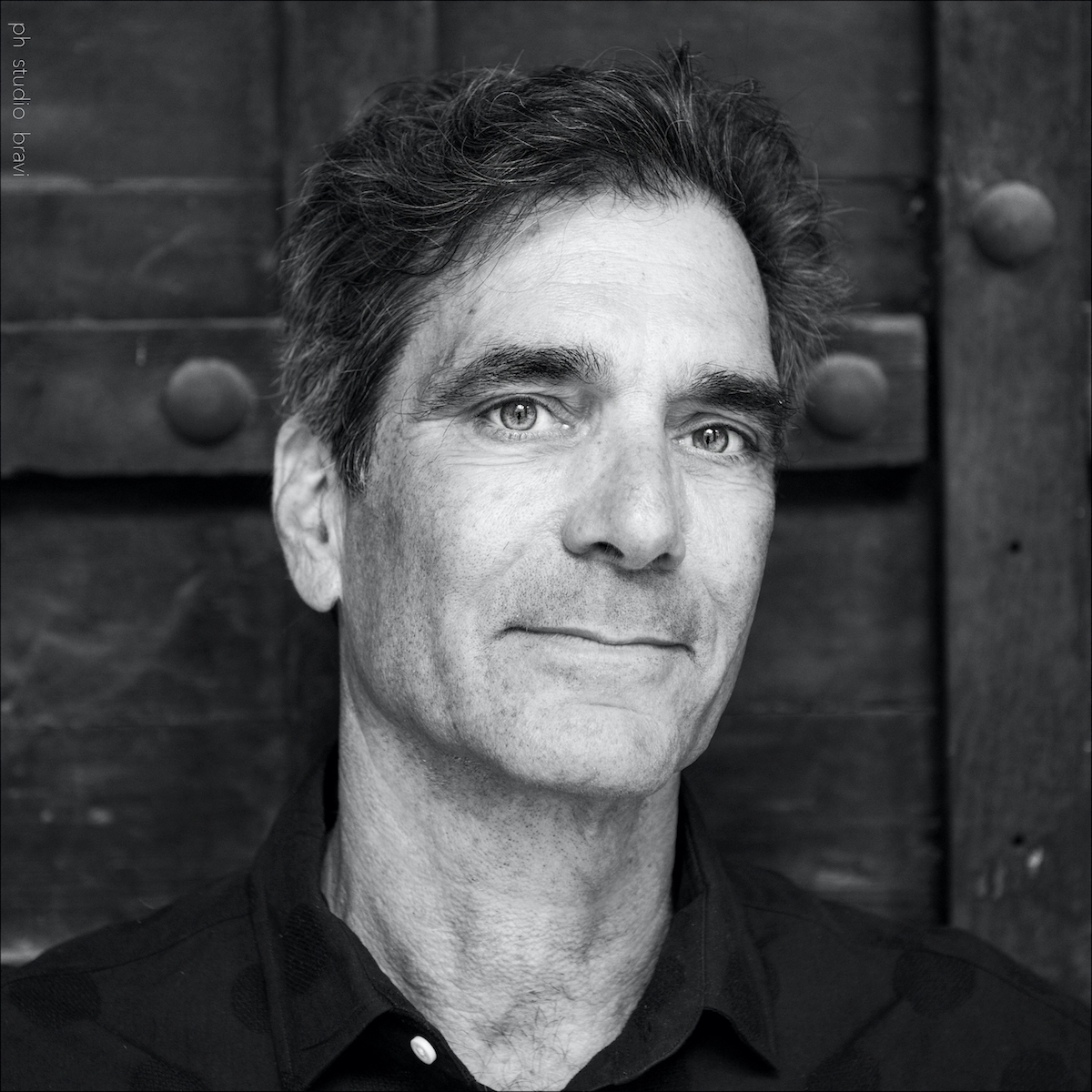 In writing about wine, Camuto does not focus so much on the technical aspects, but rather on the people who make the wine and the places where the wine is made; he writes about wine as a "metaphor for local cultures and for life," he tells ITALY Magazine. 
Thus, in "South of Somewhere," we travel with Robert from Vico Equense through the south of Italy and back to Vico Equense to discover an exciting new generation of winemakers - men and women - who, after being the underdogs for decades, overshadowed by the more organized North, are starting to take the spotlight. It is a book that immerses you in the viticulture and food culture of the Italian South and, above all, in its unique characters, providing an insight into what changes and what doesn't in Italy's South. 
We spoke to Robert to learn more about the book as he gets ready for the official launch at Rizzoli bookstore in New York on October 18 (click here to register for the free event).
Robert, can you tell us a bit about your Italian heritage?
My grandparents all immigrated to the U.S. from Italy.
My mother's side of the family, which I was closer to, is from Vico Equense. My grandparents had a grocery store in New York, an alimentari. When I was 10 years old, in the 1960s, I went to Vico Equense with my grandmother and really immersed myself in the culture. I had a beautiful time. 
I knew less about my father's side because his father died when he was very young; he was from Bronte in Sicily. 
So I can say I have two sides of volcano, Etna and Vesuvio! 
Could we say that summer in Vico Equense, which you refer to in the book as your "summer of love," planted the seed for your future relationship with Italy?
Absolutely. It was an ideal life for a young person. I loved the relaxed attitude of everyone. Whenever we had a question, the answer was perché no, why not. The people to me seemed very elegant and even the little Fiats were so cool. People were happy generally.
And I remember all the smells, how great the coffee from the moka smelled, the fig trees, the little yellow Neapolitan cakes on the table.
How has the South changed since you were there as a child?
I think the positive thing is that you find more young people wanting to give value to what they have on the land, to do something with it, and therefore to stay rather than leave. I think it takes a younger generation to be courageous and educated to do that in their territory.
The same kind of thing that was happening on Mount Etna when I wrote "Palmento" is happening in the South, where you have the right people at the right time. It's a golden age for this kind of terroir.
Is that what makes the wine scene in southern Italy so exciting right now, this newfound entrepreneurial spirit? 
Absolutely. We talk about terroir, but it's really the people that make the absolute difference. If there aren't the right people at the right time, there's no real expression of the terroir. No place would be great, whether you're talking about Piedmont, Burgundy or Tuscany. I mean, what would Barbaresco be without Angelo Gaja, what would Brunello di Montalcino be without Biondi Santi? The people are so important.
How are women currently doing in the wine world, and especially as it refers to the South?  
I think a lot of barriers have been broken. Maybe a generation or two ago, the idea of women in wine was only to take a picture of them in a beautiful dress with a glass of wine. Now you have more and more women enologists, agronomists and winemakers working hands-on in the vineyards and cellars. I think it has improved the wine world because women have great sensitivity, they are great tasters and it's only going to add to the quality.
In "Palmento," I wrote about Arianna Occhipinti, she was a girl at the time and people were telling her to leave Sicily and go to the North. She stayed and now she's one of Italy's most celebrated women in wine. And I think that one becomes an inspiration for more, for the new generation. 
One thing that southern Italy, and all of Italy, needs is more and more new generation producers who are working their land in smart and sustainable ways - for quality, not quantity. Women winemakers are important in this respect because they have fresh eyes in a way not tied to the conventions among local males that are often passed down from father to son. 
Can you mention some producers from the book who particularly stood out for you? 
One scene that I really loved is Mount Etna. The difference from 15 years ago is that young people can now remain in Sicily and make a living.
In Basilicata, I was inspired by a group called 'Generazione Vulture,' led by Elena Fucci; she's very emblematic of the new south of Italy. She's the granddaughter of sharecroppers who originally had nothing to do with the land, but eventually kept the farm, stayed, and now she produces lovely wines there. 
In Campania, there is Sabino Loffredo. He was working on a cruise ship as a fitness instructor, but he had an accident and, as he was at home convalescing, he took notice of his father's vineyards and now some people think he makes the greatest Fiano in Campania.
On the Amalfi coast, you have Marissa Cuomo, who has some of the most beautiful vineyards anywhere in the world. 
In Puglia, I think of Mariangela Plantamura, a tiny woman whose wine is a beautiful expression of Primitivo.
And in Lazio, the work that producers are doing there is fantastic.
I could go on and on.   
Italy has colorful individuals who are also really fine craftsmen, and that's the richness of the country. I'm still finding them, they're not all in the book!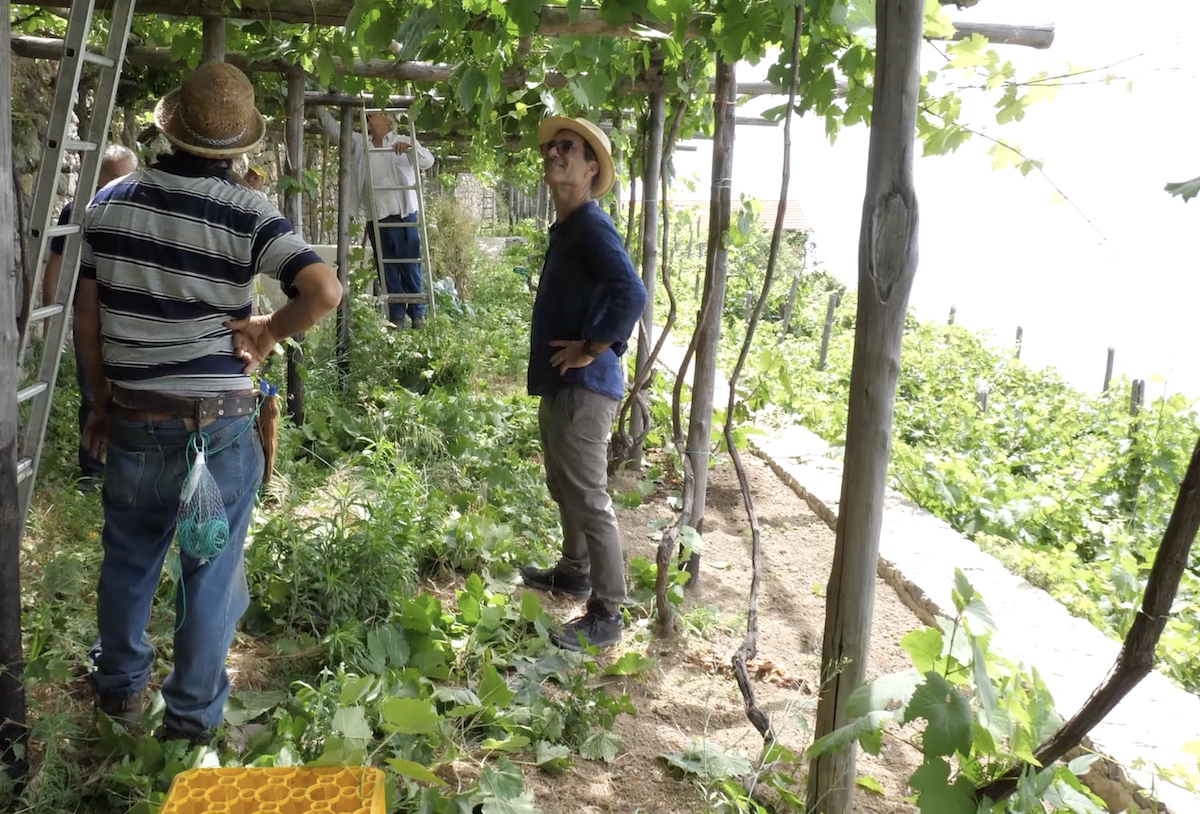 Could we say you have a preference for southern Italian wines right now? 
I love Italian wine in general. The reason why I love it is that, to me, it's very different from other places like New World wine, where they have fewer grapes. Italy has a great number of grapes, you could drink a different wine every single night of the year. It has probably the greatest diversity in the world. 
My preference for the South is because it's an open canvas, an open book to be discovered, and that's very exciting. 
With globalization, there's been a lot of consolidation; not in Italy though, or at least not to a great extent. If you look at the average farm size, it's very small. The smaller size has meant diversity, that things weren't so organized and mechanized and old vineyards weren't pulled out. Things stayed local thankfully and now that there's so much talk about biodiversity, and with the changing climate, this is an incredible richness for Italy to have. Seeing what people can do with it is very exciting. 
How does the southern Italian wine scene differ from the north?
One character I love about the South is the authenticity.  
Often times in the South they don't have a tasting room or a fancy winery, but you taste around the table of the house. That is appealing to me, that's what shows the real soul.  
In the North, more has been industrialized, more has been said and done.
Anything you'd like to add?
I hope that the book will inspire more and more excellence and pride among the producers, and more interest among people for the South in general. 
You can buy "South of Somewhere - Wine, Food and the Soul of Italy" on Amazon, direct from the publisher, or on the Rizzoli bookstore website. 
Robert Camuto's website is https://robertcamuto.com/.