Italy's best-loved screen and style icon, Sophia Loren, will celebrate a significant anniversary this week.
Set to turn 80 years old on September 20th, astonishingly, nothing much has changed. Despite many lovelorn offers (from co-stars Cary Grant and Peter Sellers, among others), unusually in the fickle world of showbiz, she instead maintained her one and only 50-plus-year marriage. She works when she wants to; she dotes on her children and grandchildren; she appears regally at red carpet events. Looking every inch the naturally glamorous movie queen - from still enviable hourglass figure to heels - she eclipses so-called stars half her age. She is the ultimate role model not just for older women, but perhaps Everywoman.
We look at her life and her most famous quotes for a glimpse of her secret.
'Screen goddesses are rare enough, but celluloid divinities who can act are a breed apart.' Robert Pardi, on The International Dictionary of Films and Filmmakers.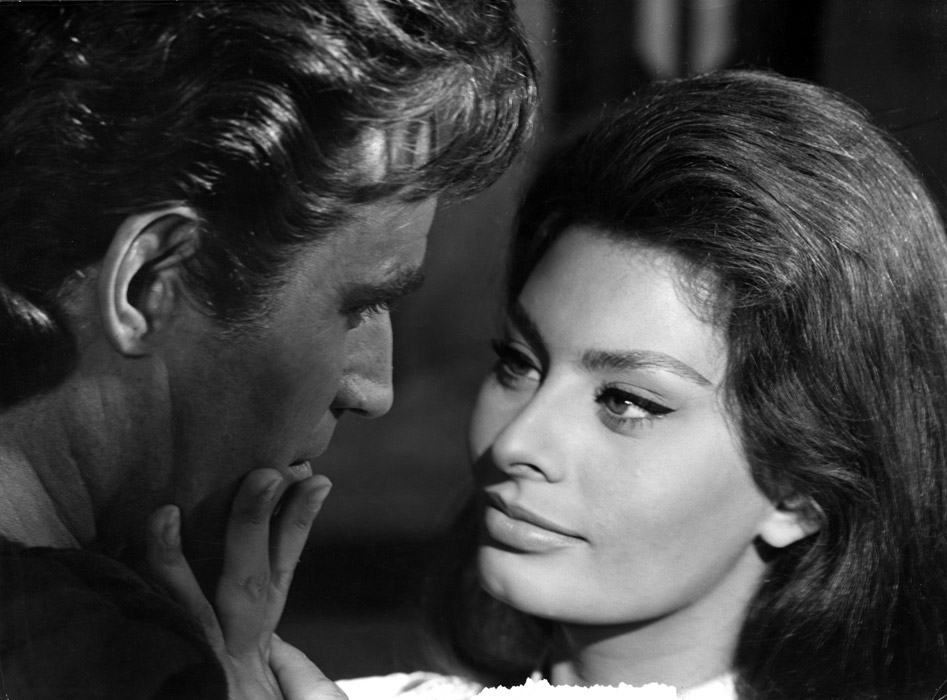 Sophia Loren is the self-professed ugly duckling who, at 14, blossomed into the proverbial beautiful swan. Called giraffe and stuzzicadente ('toothpick') at school, she would become known as the world's most beautiful woman. The shy girl whose talent transcended a background of extreme poverty in war-torn Pozzuoli, near Naples, to illuminate half a century of Italian, French, and Hollywood film.
An international icon, over 100 films - several award winning – she stands as both Italy's greatest cinematic export and 'the embodiment of Italian womanhood'. Born Sofia Scicolone, she was known as Sofia Lazzaro early in her movie career – because her beauty was allegedly said to raise Lazarus from the dead! Renowned as 'la Loren' or 'Donna Sophia', even the papal secretary of state, Cardinal Tarcisio Bertone, in discussing the Vatican's opposition to human cloning, once joked that 'an exception might be made in the case of Sophia Loren.'
The subject of such affection does not consider herself beautiful in the classical sense, but concedes her looks are 'interesting.' Following early screen test critiques, she was told to 'shorten her nose' and lose weight from her hips – but refused to conform to such 'corrections.' She puts her eternal good looks down to 'having a beautiful mother' (apparently a double of Greta Garbo) - and discipline. She maintains that she will only perhaps consider plastic surgery when she is 100. 'I wouldn't want to be a caricature of myself.'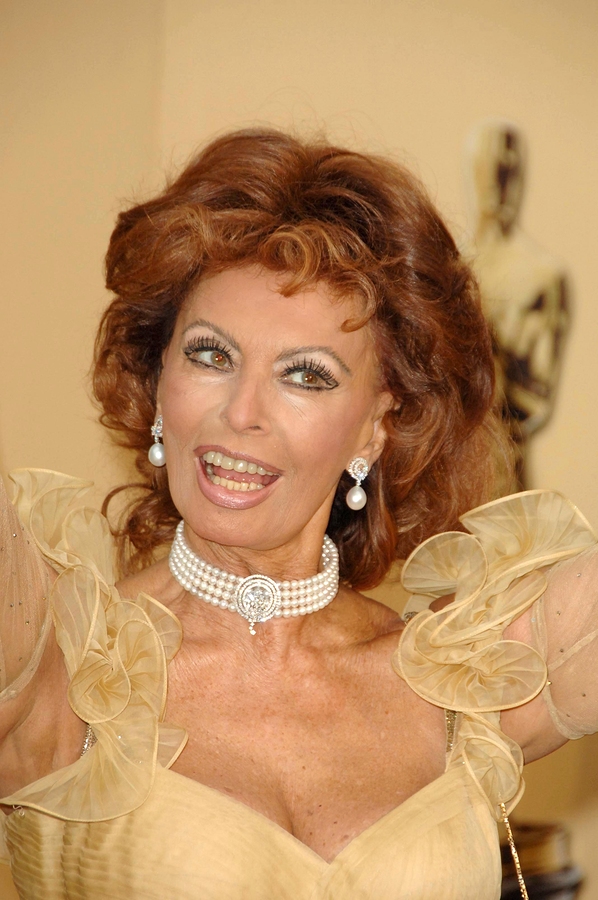 At 72, she agreed to grace - with customary taste - the Pirelli calendar. She deflected her constant decision not to disrobe in films with the classic quip: 'When Sophia Loren is naked, there is a lot of nakedness.'
She has acted alongside Hollywood greats including Charlton Heston, Marlon Brando, Clark Gable, and Charlie Chaplin. Just some memorable films span Quo Vadis, El Cid, Aida, The Gold of Naples, rom-com Houseboat to later favourites, 1994's Pret--Porter and 2009's musical Nine.
She is the recipient of a record six David Di Donatello awards for Best Actress, a Grammy, five special Golden Globes, an Academy Award in 1962 and an Honorary Academy Award in '91, and Cecil B. DeMille Lifetime Achievement Award, in 1995. As one director said, 'Sophia is perhaps the only movie star who has never forgotten where she came from.' Wonderfully human, devoid of glamour and downtrodden in de Sica's classic wartime tearjerker La Ciociara (Two Women), she was the first Oscar-winning actress for a foreign language film.
Off-screen, too, her Neapolitan roots and warmth show through in her endless embrace of la dolce vita and Italian food. As she once quipped, 'Everything you see I owe to spaghetti.' Today she may keep her famous curves in check with pasta portion control - but still attributes her secret for ageless beauty to 'a love of life, spaghetti, and the odd bath in virgin olive oil.'
If the life shows in the face, la Loren wears past cares with ease. Even divas have their problems – and she has faced her fair share with some dignity and a mantra of 'moving forward, never looking back.' Once condemned by the Vatican and authorities for her first 'illegal' marriage to Carlo Ponti, who can forget her 18-day prison sentence for (alleged) 'tax evasion'? Just two major milestones to never leave a visible mark.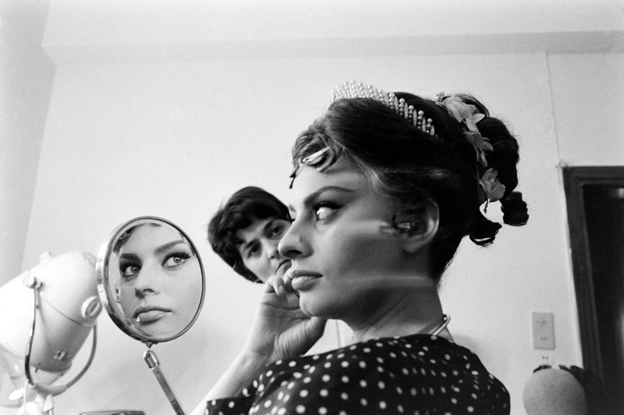 The first female celebrity to premiere her own perfume, ahead of her own eyewear range, she was the perfect person to pen her own beauty book. Thirty years on, the advice remains as timeless as its author. Written before botox and cosmetic surgery were de rigeur, practical tips include taking a daily walk; using cold-pressed olive oil as make-up remover and moisturiser; cultivating 'internal beauty', and the right attitude in coming to terms with age.
Sophia believes in keeping her image simple and suitable. Her signature smoky-eyed maquillage and flowing, feminine hairstyle she has always kept. She recalls being resourceful when poor – she dyed her navy skirt and white blouse black, to wear as a 'go anywhere' outfit. A life in fashion later, she exclusively favours Armani. 'The cut and tailoring of a Giorgio Armani suit is mysteriously elegant – the formula can't be defined.'
Rather like the Signorina of rare star quality herself… She is perhaps the best personification of a wonderful Italian adage: that women can be considered beautiful no matter what age they are if they take care of themselves. As such, we salute Sophia, the magnificent matriarch of movies!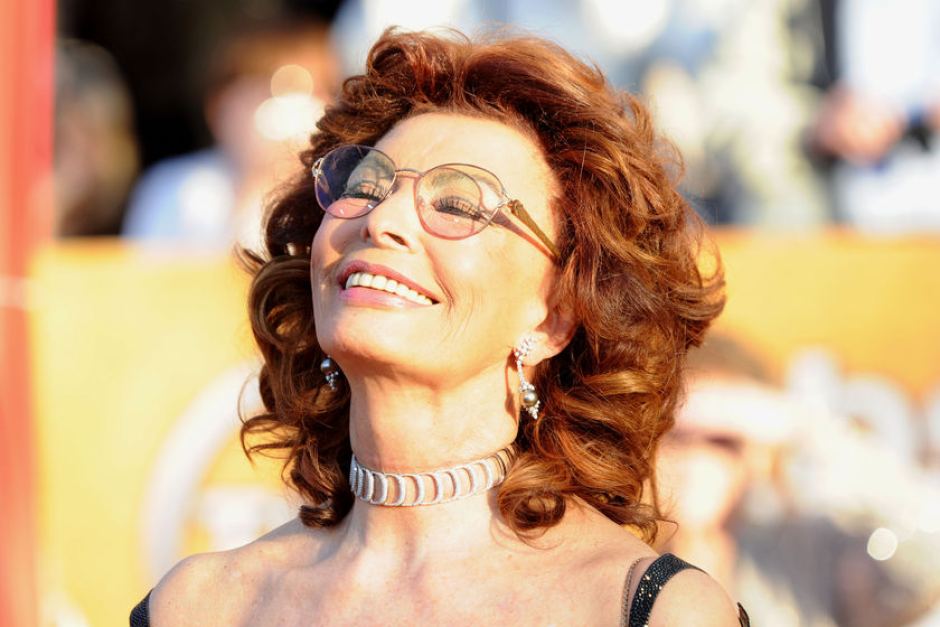 SOPHIA'S SASSY SAYINGS – Ageing gracefully requires a great attitude to everything from birthdays to well-being, as summed up in some of the star's best-loved quotes:
'You shouldn't drag yourself down because you turn 50. If you have achieved something in life, age doesn't scare you.'
'A woman's dress should be like a barbed-wire fence: serving its purpose without obstructing the view.'
'I always think positively. It is very rare that you find me in a mood that is sad or melancholic.'
'Discipline is the great equalizer. If a young woman is beautiful but has no discipline, she will lose her looks as she grows older. If a plain woman is disciplined, she will undoubtedly become more beautiful with time.'
'Sometimes, with exercise for example, I avoid action until I am almost sick with guilt. Then at the last moment before I sink into despair, I give myself a sort of mental slap and say "OK, girl, you'd better get going right now or all is lost!"
'Having pride in your experience will keep you satisfied with your age, whatever it is. If you can look at yourself and know that you have faced difficulties and overcome them, taken risks and dealt with the consequences, gambled with your time and your love and at least sometimes won, then you will feel glad to be the age you are…'
'Sex appeal is 50% what you have, and 50% what people think you have.'

Further reading: Her first memoir, "Yesterday, Today, Tomorrow: My Life", published by Atria, is out December 2014 and can be pre-ordered; "Women and Beauty", 1984, and "Recipes and Memories", 1998, are also available from our shop.